Silicone Rubber Pin Polishers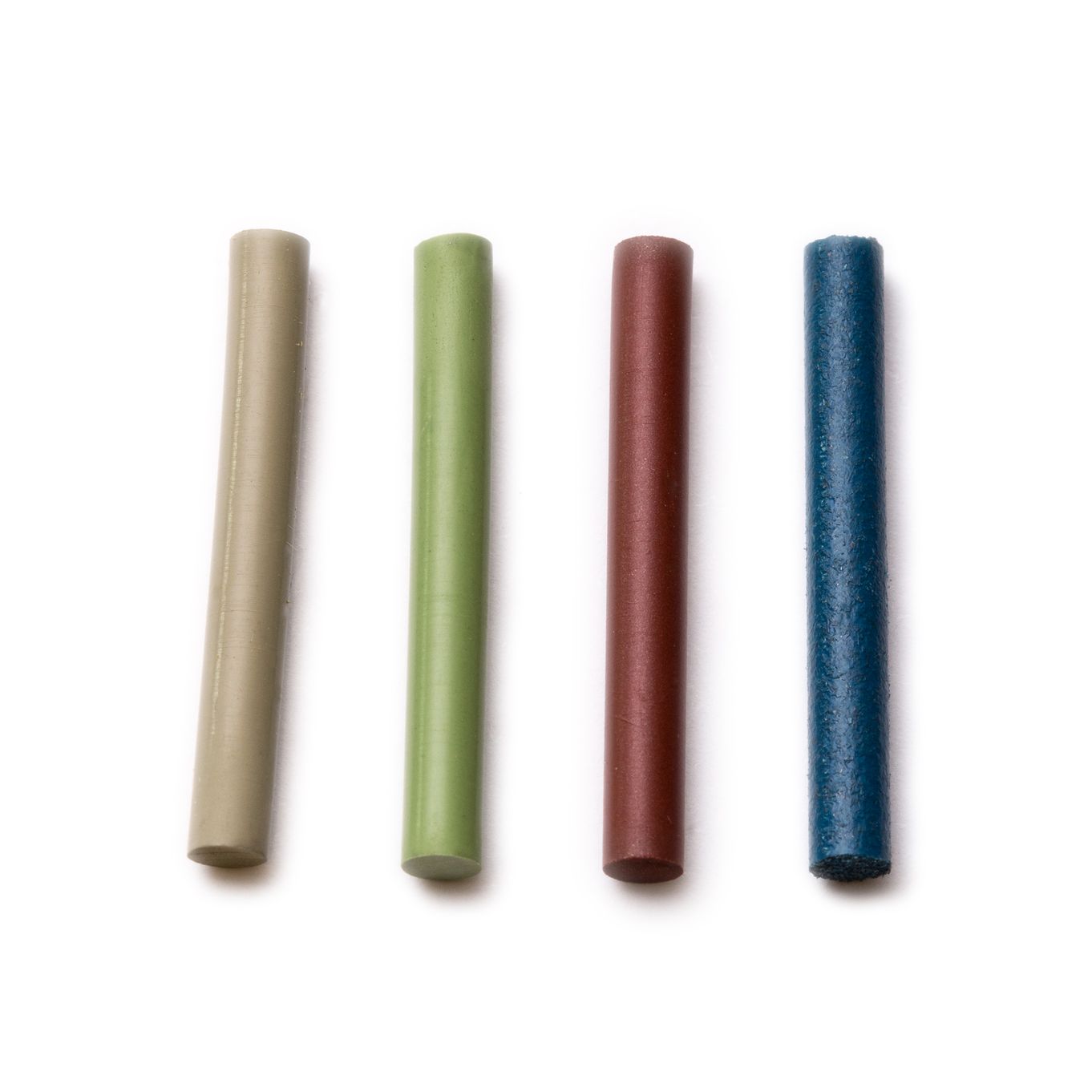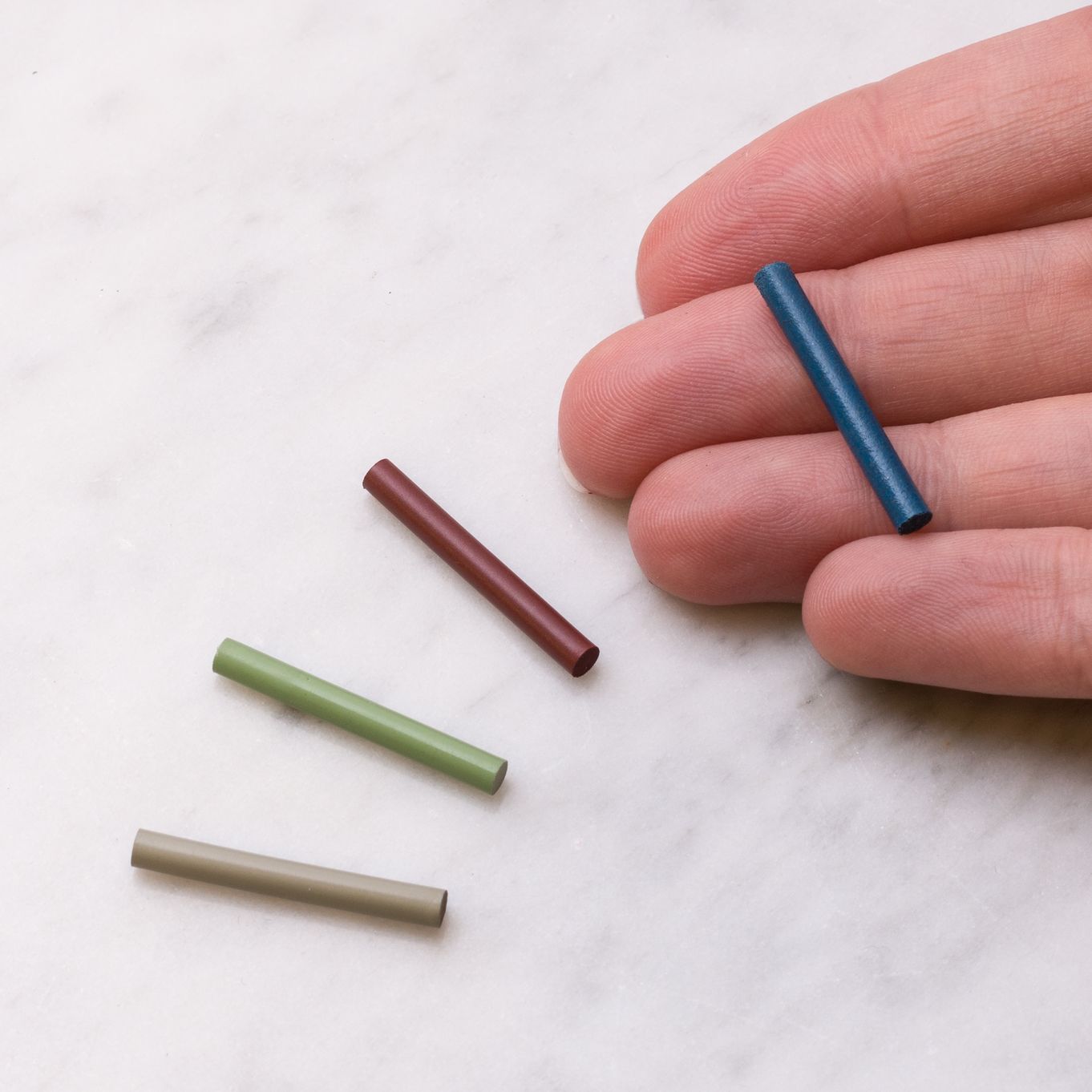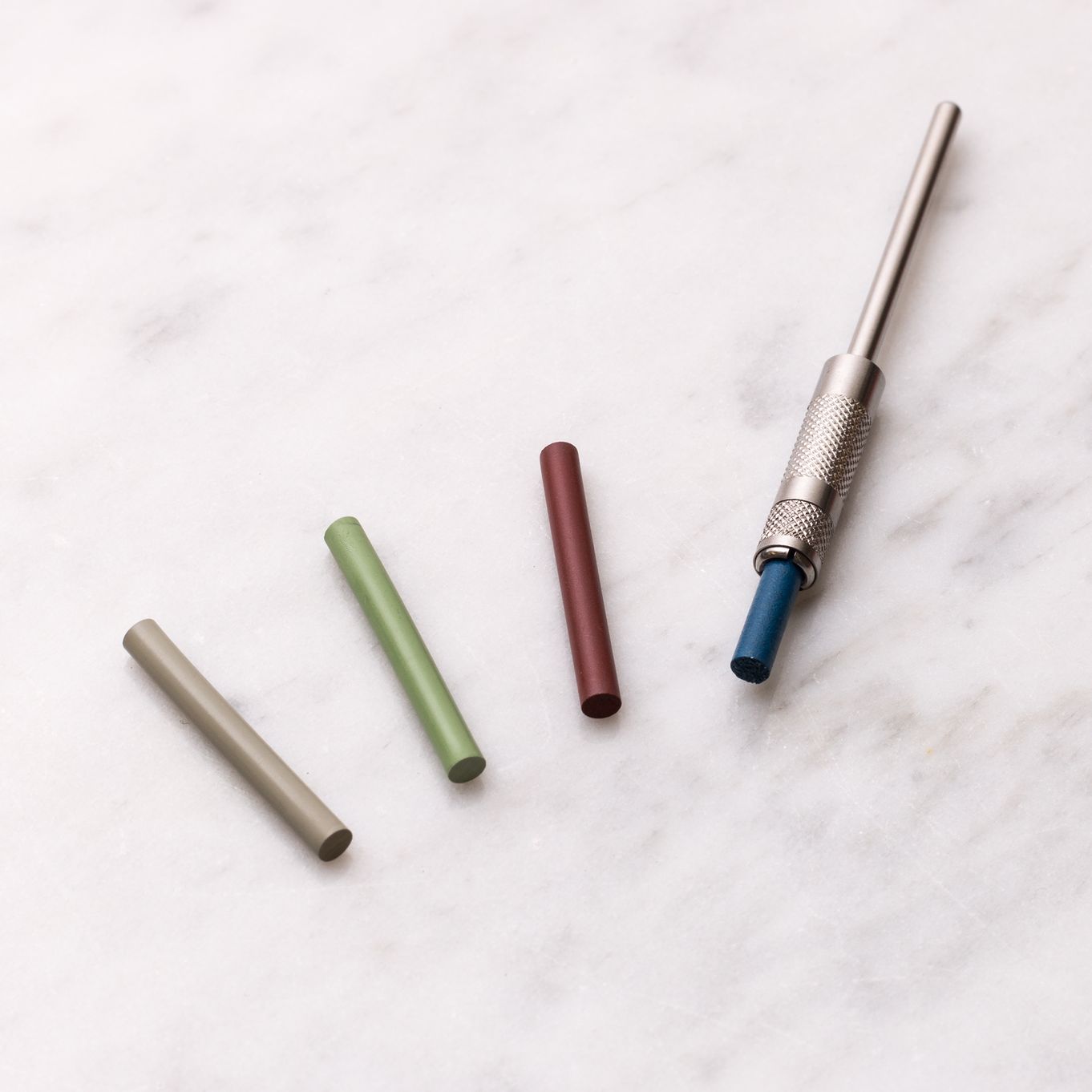 These cylinder-shaped pin polishers are made from synthetic rubber and are great for smoothing and polishing hard-to-reach surfaces.
To use them you will need the Pin Polisher Mandrel.
How to use: simply unscrew the mandrel and insert the pin polisher into the top of the mandrel. Then tighten the screw, taking care not to overtighten. You can adjust the amount of polisher protruding to suit the item you are polishing.
Available in four different grades:
Extra Fine (Grey) - for a super shine
Fine (Green) - for a high shine
Medium (Red) - for pre-polish
Coarse (Blue) - for removal of material
Size: 3x24mm
Recommended RPM: 10000 to 15,000 (Max 30,000 RPM)
Suitable for use with precious metals (including alloys), gold and silver, non-precious metals (including alloys), stainless steel and nickel
They are easily attached to your pendant or hobby drill such as our Dremel Multi Tool with the addition of a multi chuck, using the mandrel
No need to purchase a mandrel for each grade as they can be quickly swapped
Mandrels are available to purchase separately
Product code: C362