Lapis Lazuli Faceted Rondelle Beads - Approx 7x5mm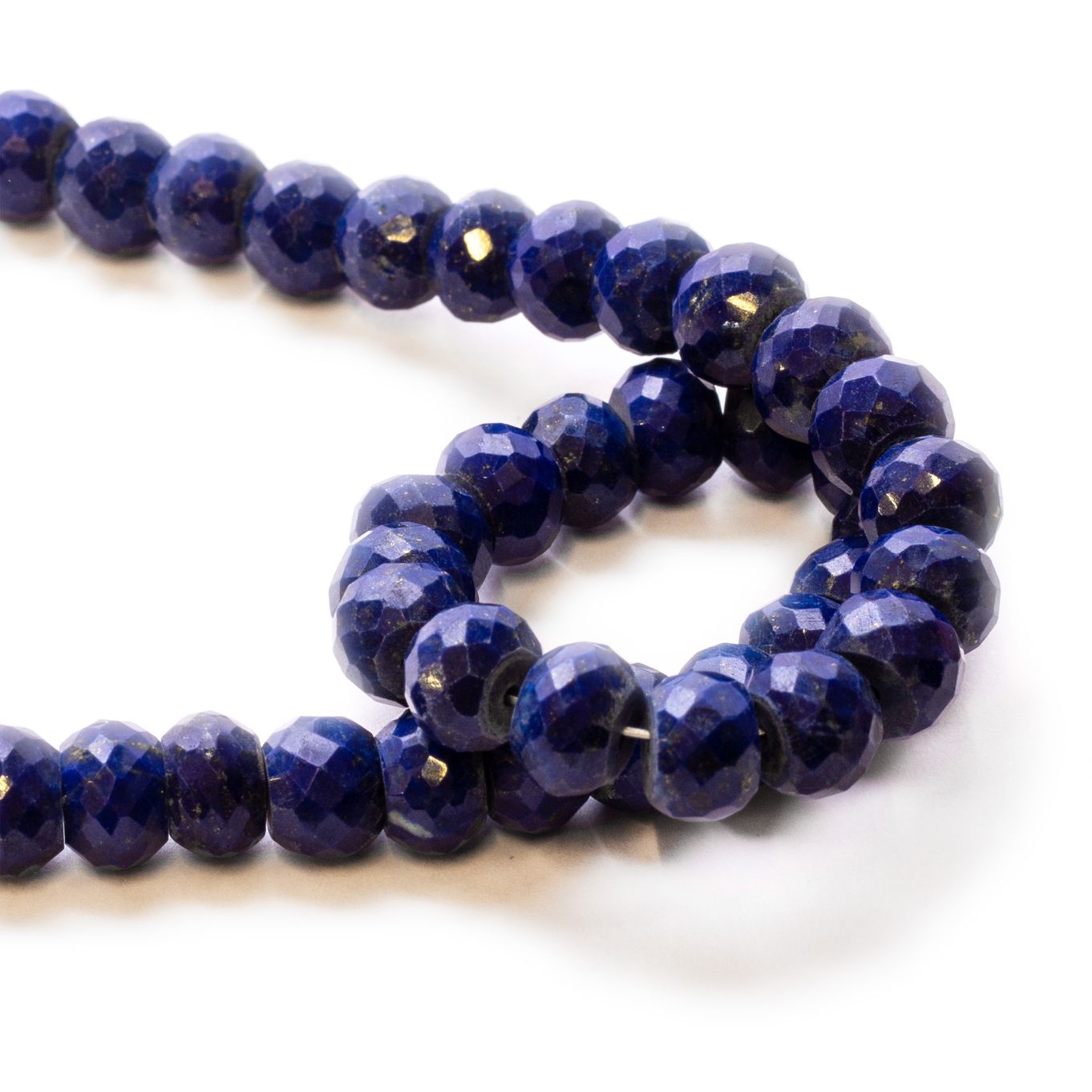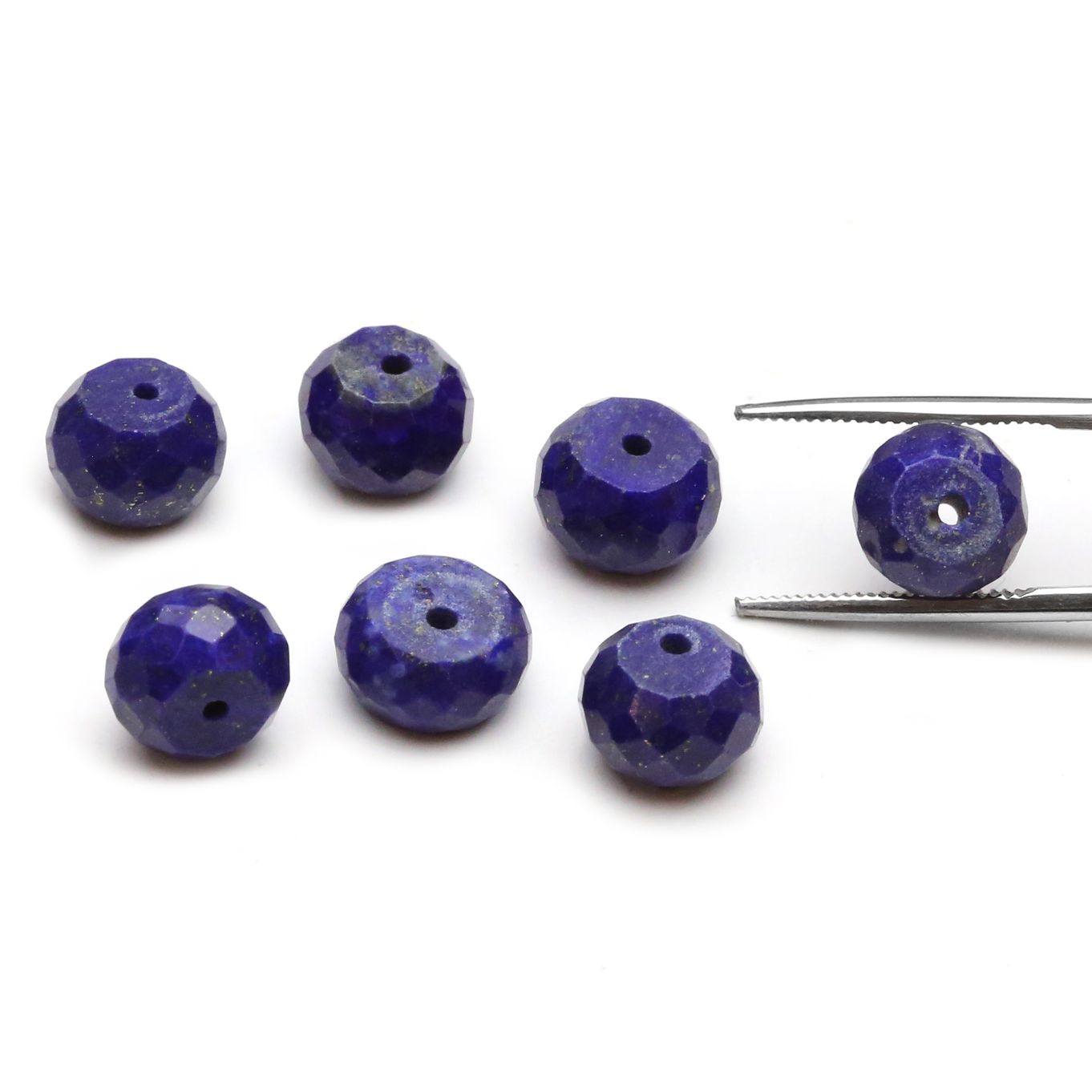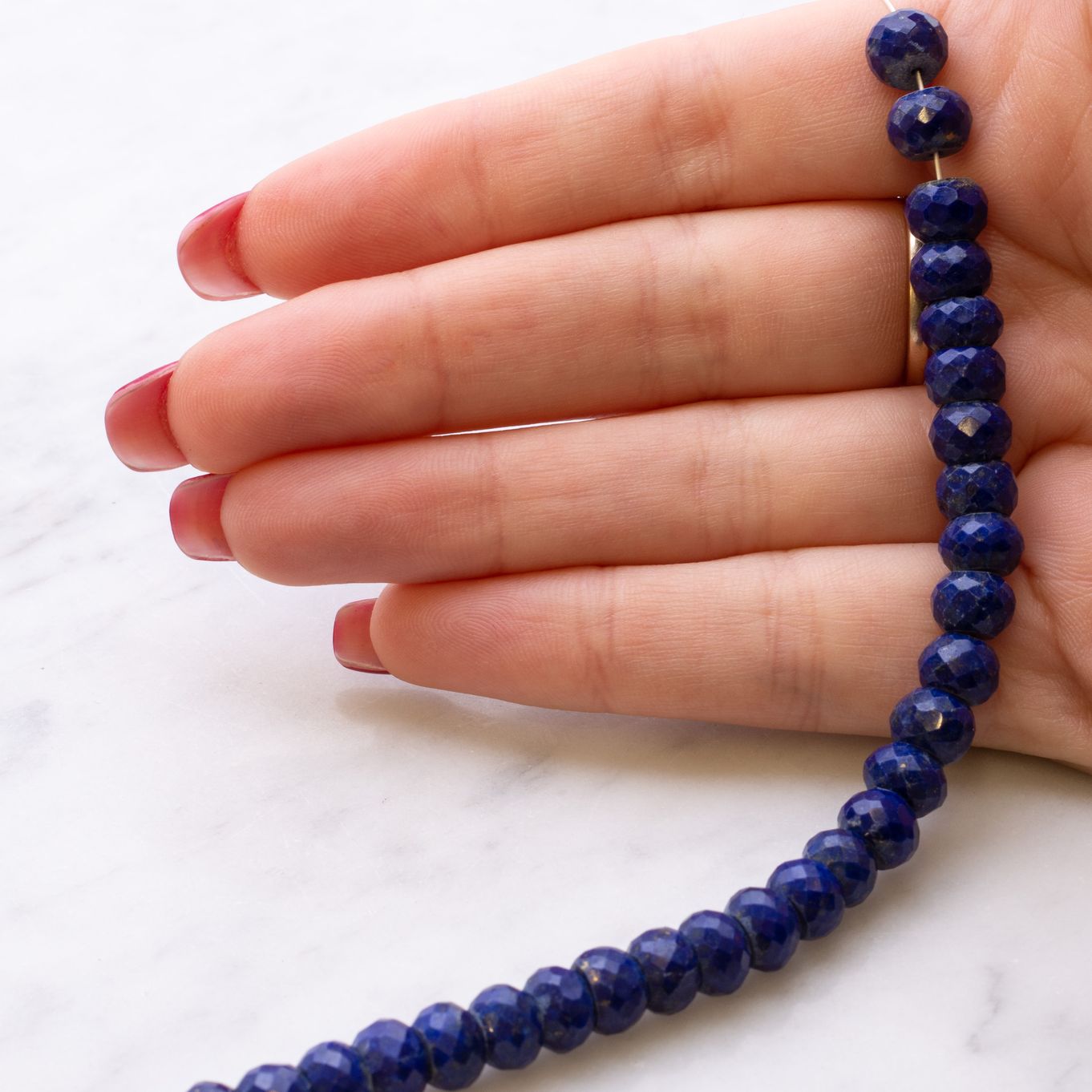 These rich blue lapis lazuli faceted rondelle beads are perfect for making jewellery with an extra bit of sparkle! The flecks of gold pyrite and carefully cut facets make these beads extra sparkly. Lapis lazuli is one of our favourites as it is such a versatile gemstone for using in making jewellery. Why not incorporate other gemstone beads or add some of our 9ct gold beads to create pieces that you can wear either every day or for special occasions.
We would recommend using 0.5mm thread or wire with these, however, the holes do vary and a more suitable diameter wire may be necessary.
Fully drilled
Size: ranges from approximately from 7x5mm to 8x6mm
Hole size: approximately 0.5mm (the holes do vary and a more suitable diameter wire may be necessary)
Hardness of 5-6 on the Mohs scale
A 19-20cm strand contains approximately 34-36 beads depending on size of beads
When you buy these beads by the strand you save approximately 32% compared to the loose bead price
Natural gemstone - untreated
Healing properties: communication, intuition and the inner power
Country of Origin: Afghanistan
Sold in whole strands or loose beads
Special requests
Did you know that you can add special requests for gemstones? Whether you're after matching pairs, a particular colour, pattern or shape, or even to fit a specific setting just let us know in your shopping basket and our team will personally spend time trying our very best to select the perfect gemstone for you. Learn more
Product code: B448