Champagne Zircon Ombre Faceted Round Beads - Approx 2.5mm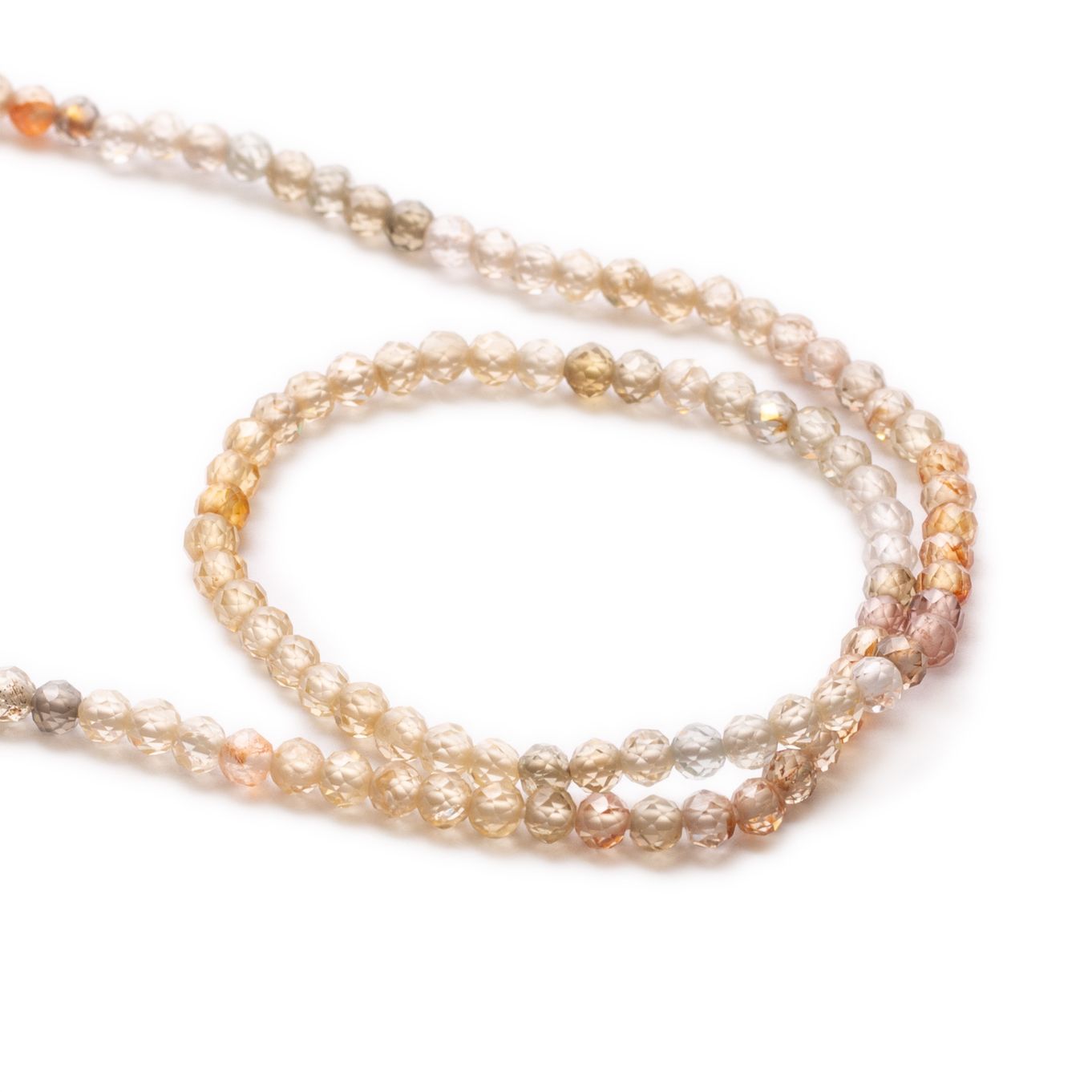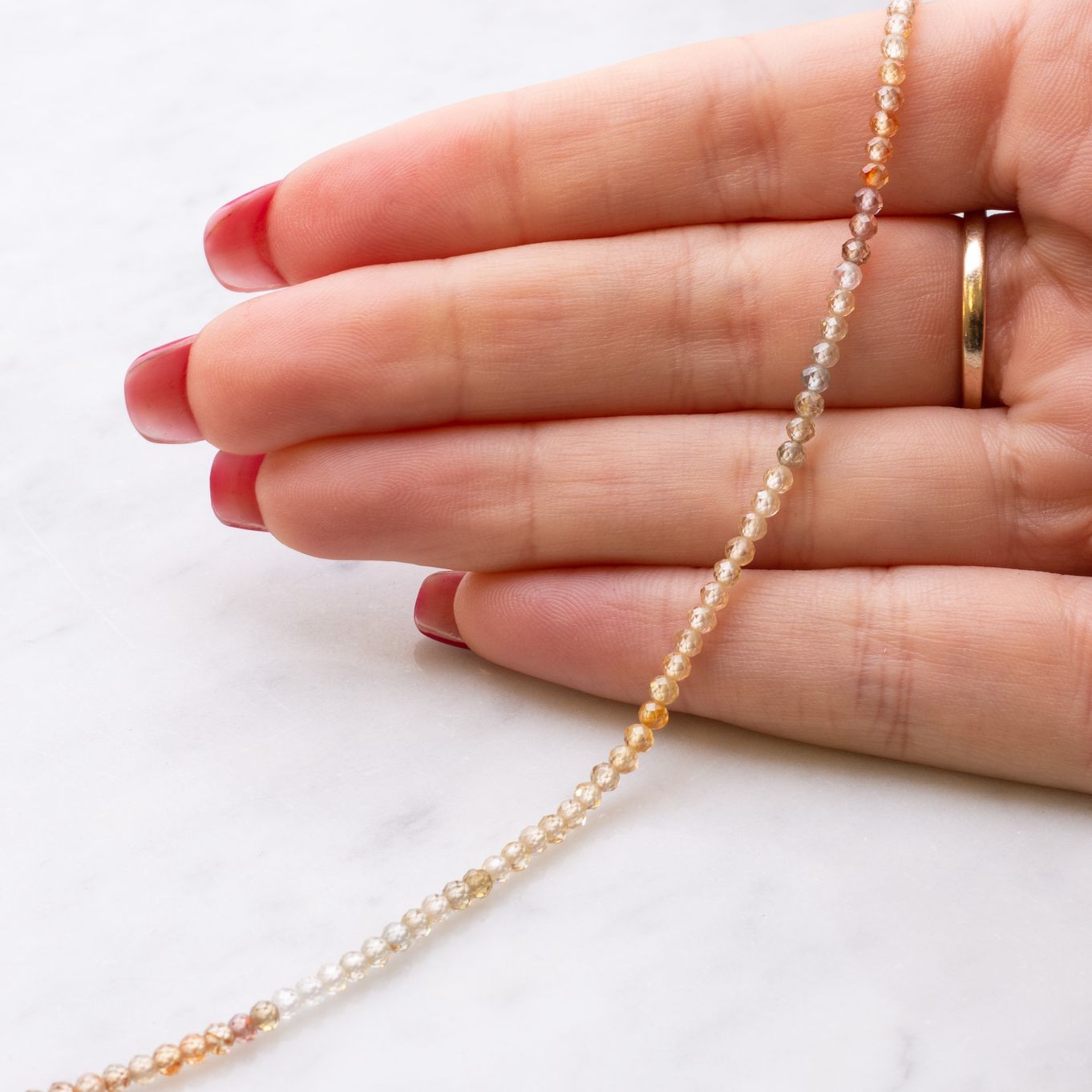 These are beautiful champagne zircon ombre gemstone faceted round beads are stunning. Each bead has tiny facets with emphasis their colours with movement in the light.
Their colour ranges from earthy tones of champagne to golden amber.
Zircon was once believed to provide the wearer with wisdom, honour and riches and has a close resemblance to a diamond with wonderful sparkle and radiance. These would compliment either silver or gold jewellery making findings.
Fully drilled
Size: approx 2.5mm
Hole size: approximately 0.3mm
Natural gemstone
Hardness of 6.5-7.5 on the Mohs scale
Healing properties: wisdom, honour and riches
A 32cm strand contains approximately 135 beads
When you buy these beads by the strand you save approximately 23% compared with buying a pack of ten beads
Sold as a strand or as a pack of 10 beads
Special requests
Did you know that you can add special requests for gemstones? Whether you're after matching pairs, a particular colour, pattern or shape, or even to fit a specific setting just let us know in your shopping basket and our team will personally spend time trying our very best to select the perfect gemstone for you. Learn more
Product code: SO1828