Black Lip Pearl Flat Coin Beads - Approx 20mm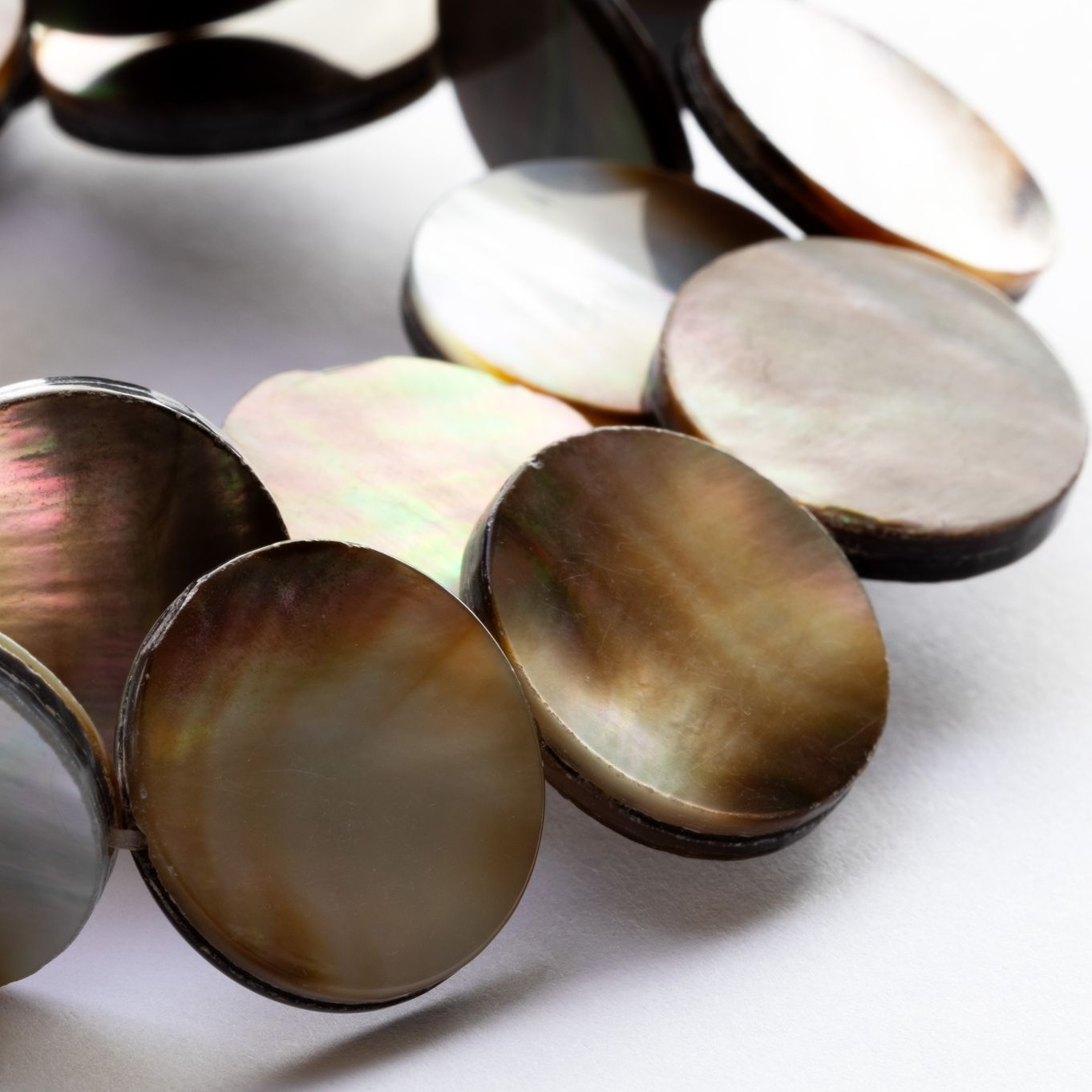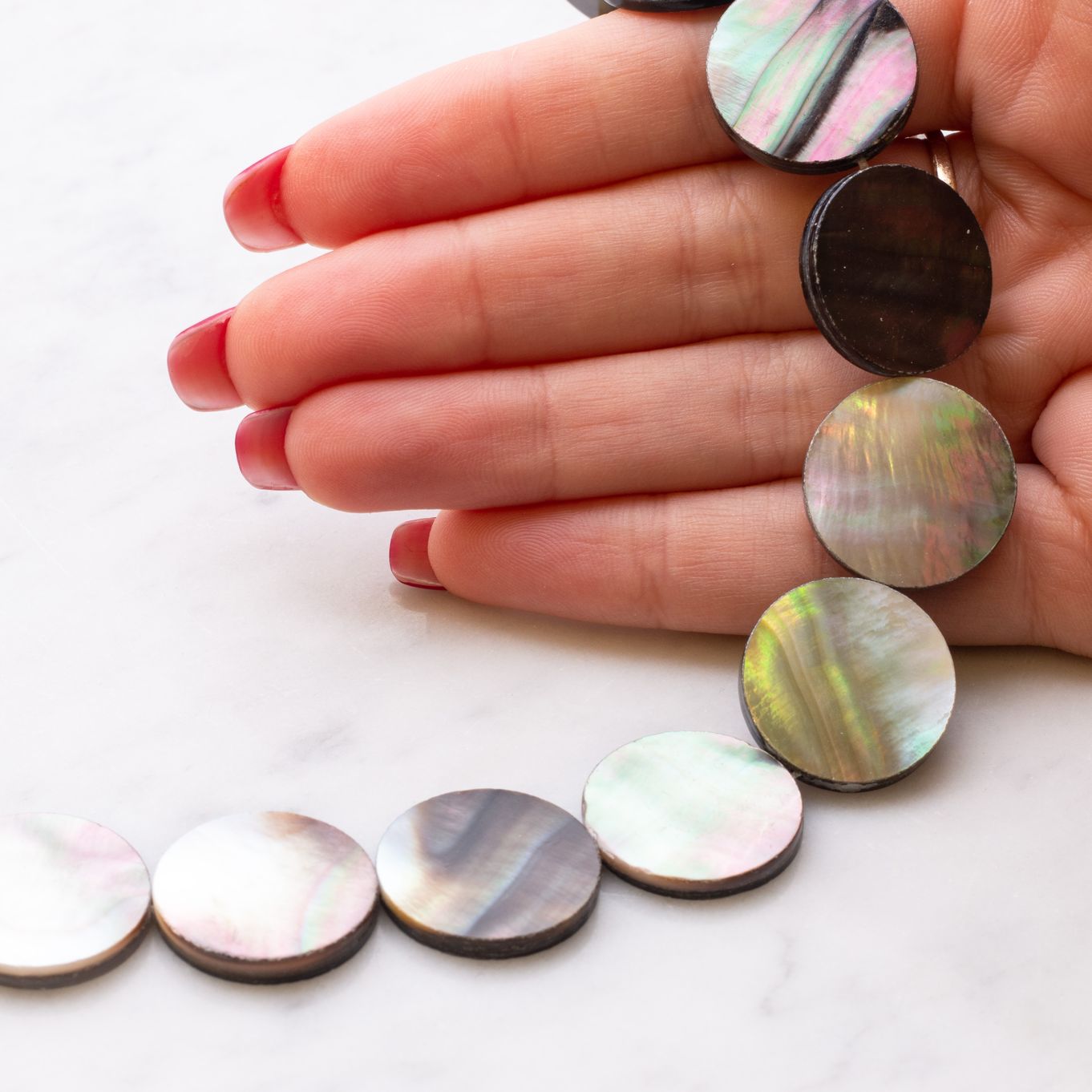 These cool grey black lip pearl flat coin beads come alive with iridescent flashes of pink, blue and green! A fashionable, modern shape; coin beads are always a popular choice. They're lightweight, so are perfect for earrings and are very consistent in size and shape.
These beads will go with so much - combine with our super sparkly faceted hematite beads for an eye-catching longer length necklace or team with pearls for a classic look or peridot, amethyst and pink tourmaline to draw out the beautiful petrol colours.
Sold as a whole strand or loose beads
Fully drilled
Size: approximately 20mmm
Hole size: approximately 0.8mm
Hardness of 2.5-4.5 on the Mohs scale
Treatment: dyed
A 40cm strand contains approximately 20 beads
When you buy these beads by the strand you save approximately 32% compared to the loose bead price
Special requests
Did you know that you can add special requests for gemstones? Whether you're after matching pairs, a particular colour, pattern or shape, or even to fit a specific setting just let us know in your shopping basket and our team will personally spend time trying our very best to select the perfect gemstone for you. Learn more
Product code: B358
You May Also Like