Black Banded Agate Cabochons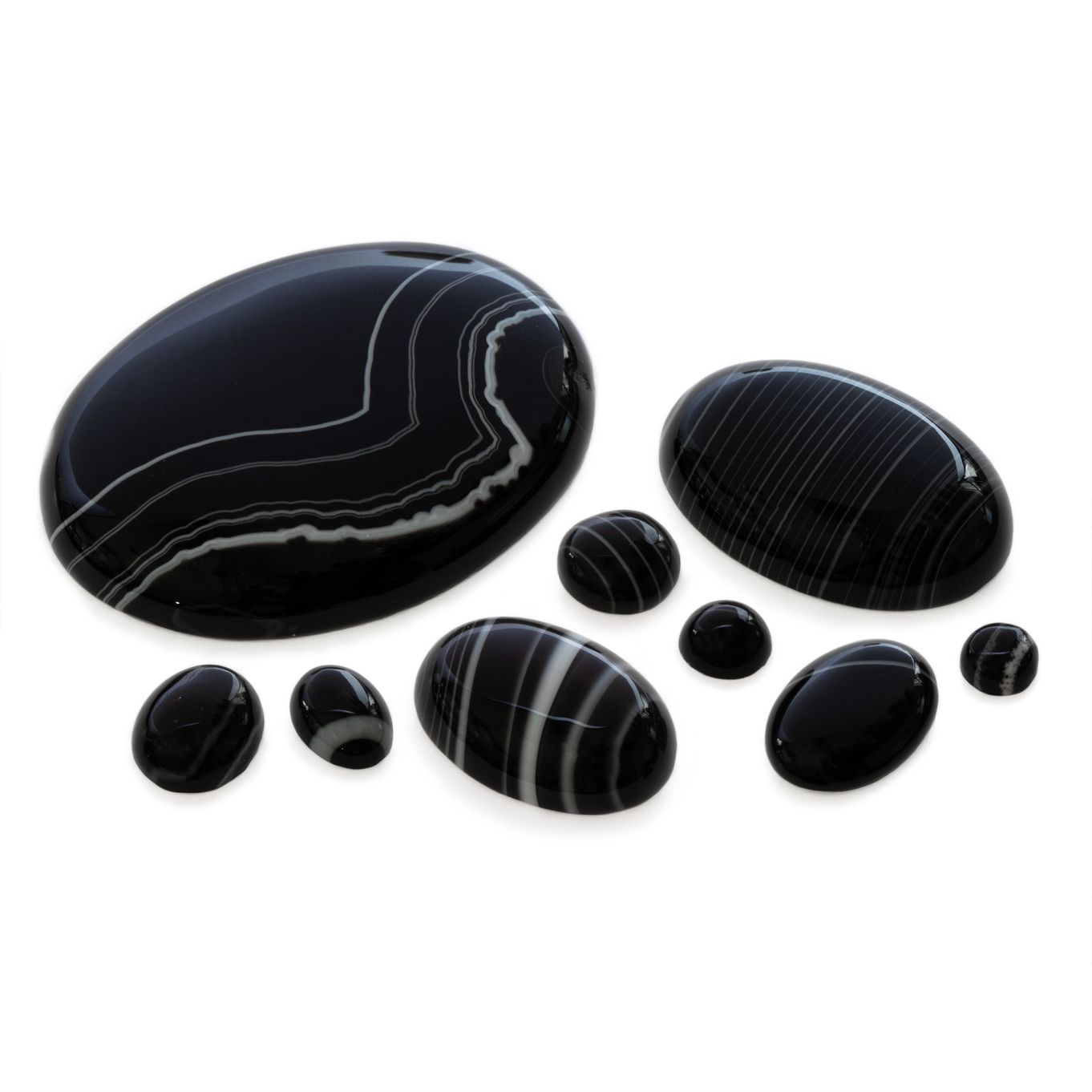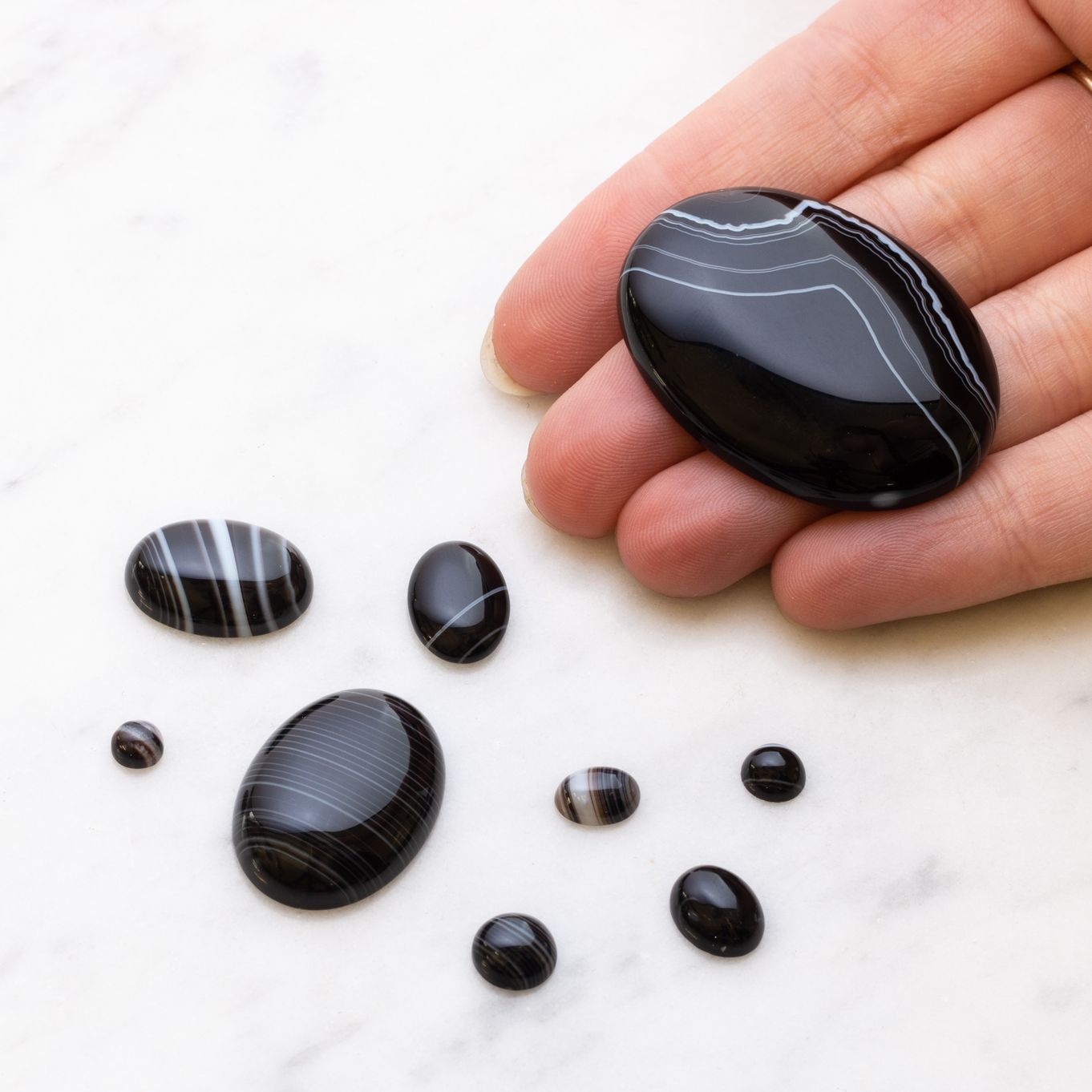 These black banded agate cabochons have really striking white banding, perfect for a standout piece of jewellery. Agate is ideal for just about any type of jewellery design imaginable, as a pendant, necklace or as an everyday ring as it is harder than most other material, and so it is very durable and resistant to wear.
Cabochon (flat bottom, domed smooth top, undrilled)
Hardness of 6.5-7 on the Mohs scale
Natural gemstone
Healing properties: Protection, Grounding, Calming
Country of Origin: Brazil and Africa
Sold individually
Please note that the 6mm, 10mm, 18x13mm and the 40x30mm sizes have a much softer banding than some of the other sizes which have stronger more predominate bandings of white.
Special requests
Did you know that you can add special requests for gemstones? Whether you're after matching pairs, a particular colour, pattern or shape, or even to fit a specific setting just let us know in your shopping basket and our team will personally spend time trying our very best to select the perfect gemstone for you. Learn more
Click below to read our helpful pages:
Product code: H93
You May Also Like