Green Aventurine Round Beads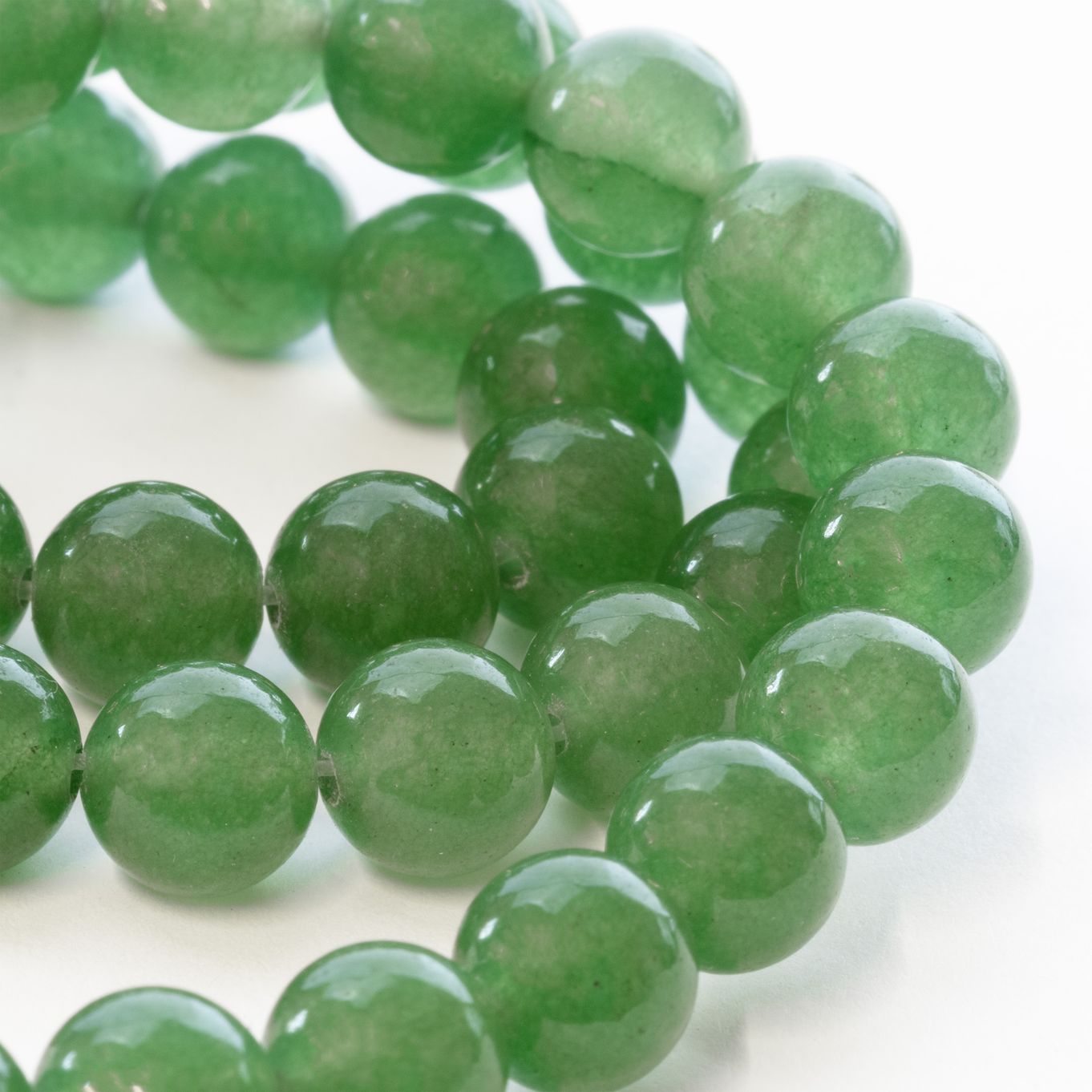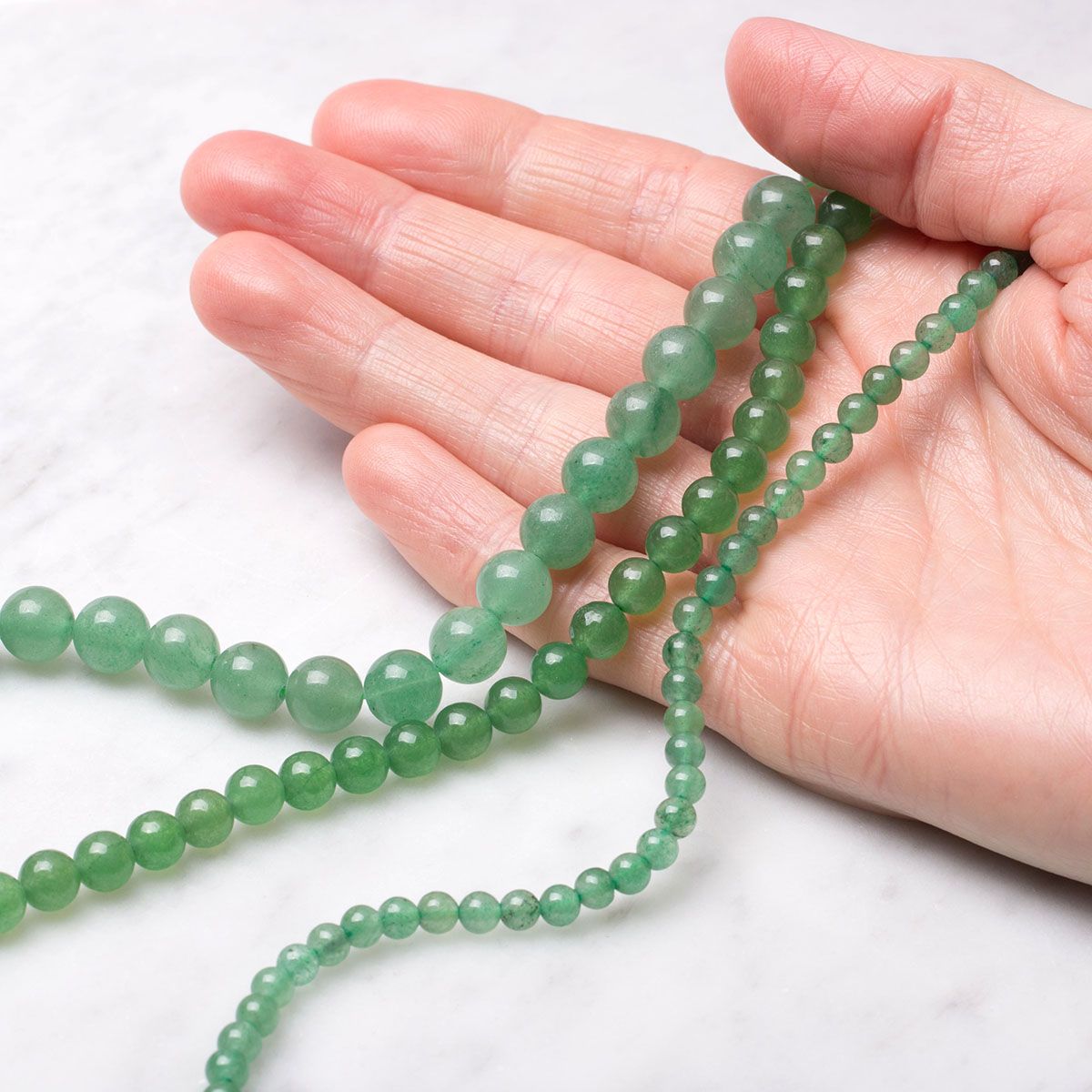 These lovely green aventurine beads, which can vary in colour from milky green to forest green, are always a really popular choice with our customers and look great incorporated into earrings, necklaces, bracelets or whatever takes your fancy! They look particularly pretty combined with fluorite and amethyst.
Fully drilled
Sizes: approximately 4mm, 6mm and 8mm
Hole size: approx 0.5mm (4mm), and 1mm (6mm and 8mm)
Hardness of 7 on the Mohs scale.
Natural gemstone - no treatment
Healing properties: Healing, abundance, and growth
An approx 40cm strand of 4mm beads contains approximately 90 beads.
A 39cm strand of 6mm beads contains approximately 60 beads.
A 38cm strand of 8mm beads contains approximately 45 beads.
Save approximately 37-42% when buying a full strand compared to a pack of 10 beads
Country of Origin: Brazil, China, India and Russia
Sold as whole strands or as a pack of 10 beads.
NB these strands have a size tolerance of 0.5mm.
Special requests
Did you know that you can add special requests for gemstones? Whether you're after matching pairs, a particular colour, pattern or shape, just let us know in your shopping basket and our team will personally spend time trying our very best to select the perfect gemstone for you. Learn more
Product code: B16
You May Also Like