Split Mandrel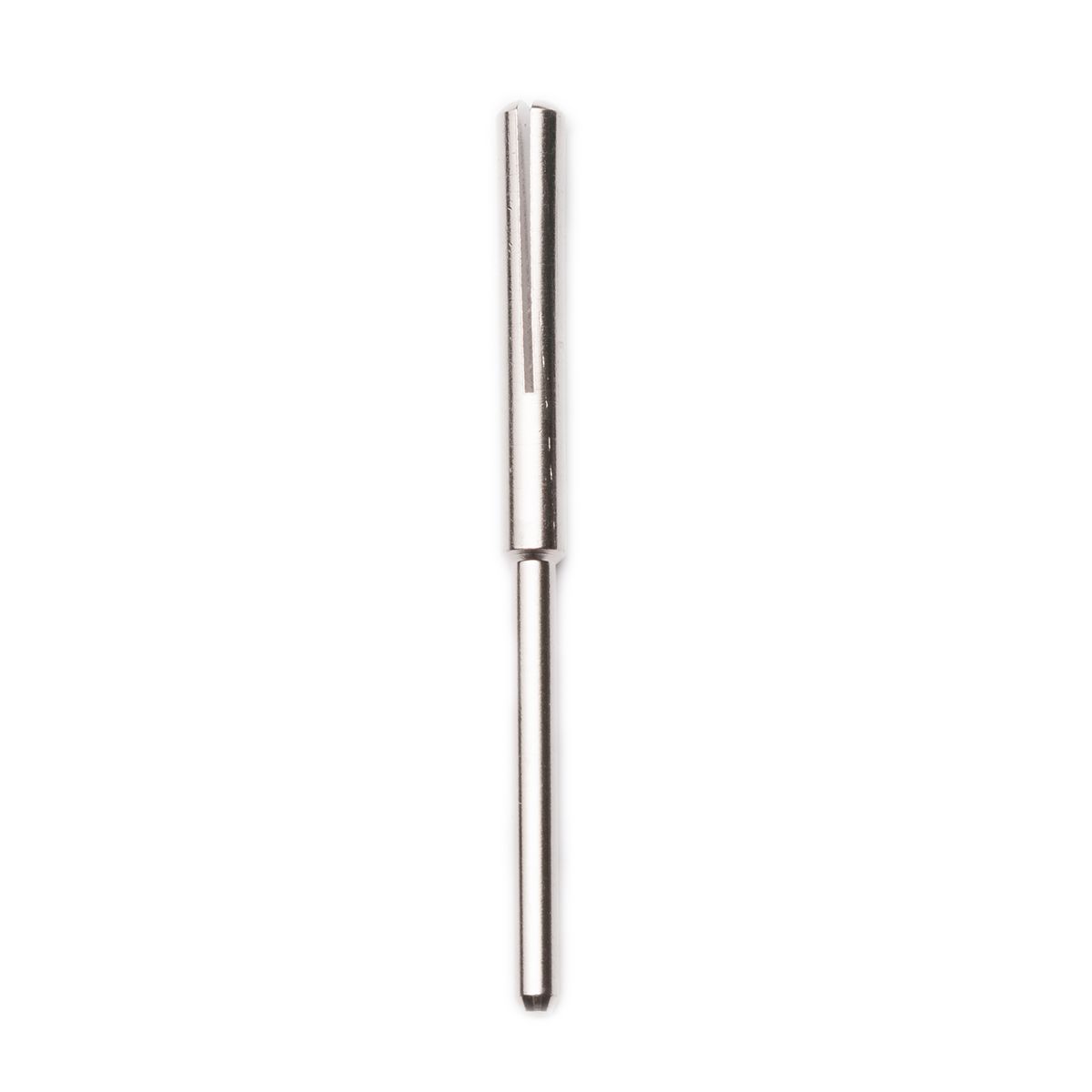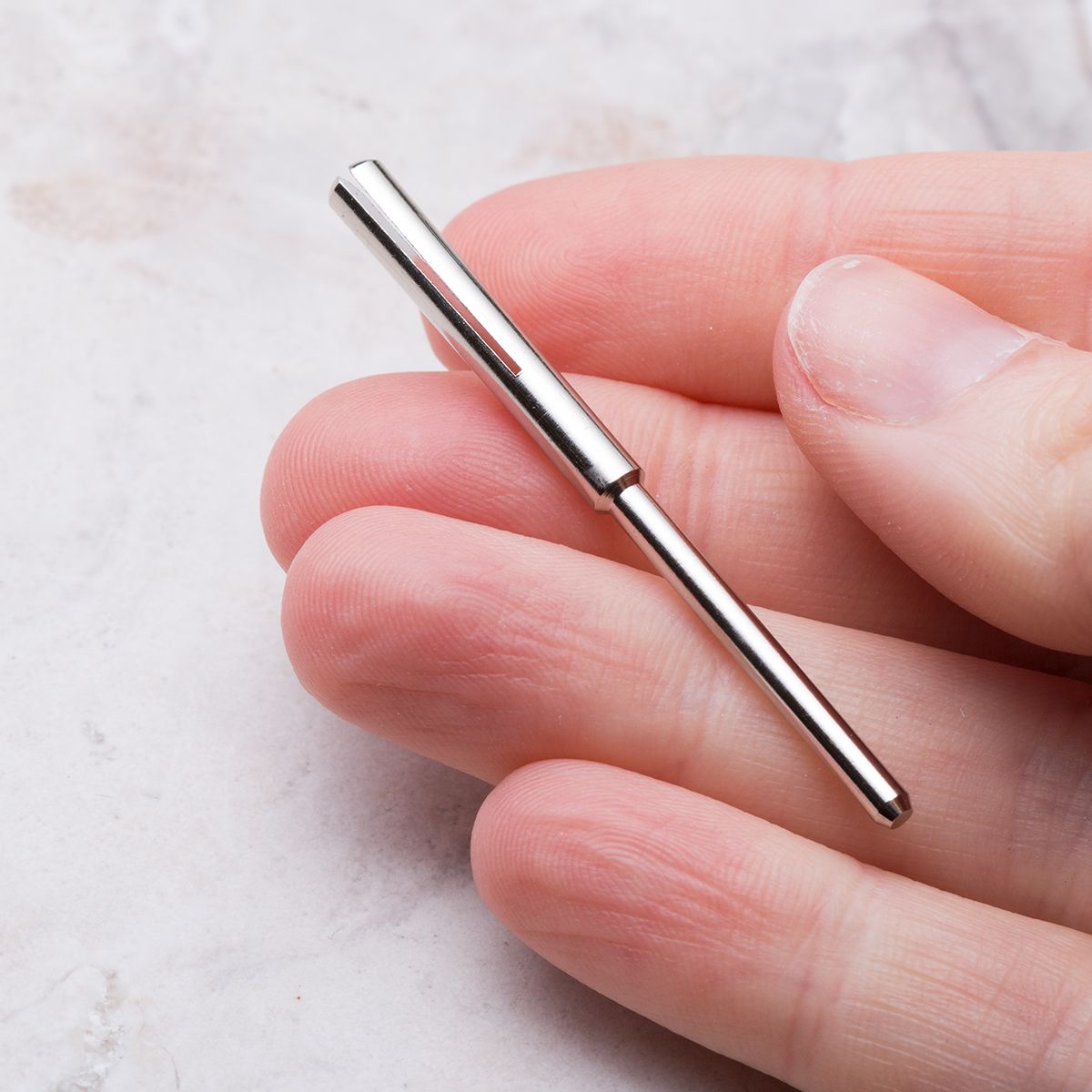 Quantity discounts
1 (£3.55)
4+ (£3.20)
These parallel split mandrels are designed to be used with abrasive papers, for example the wet and dry sanding sheets.
The mandrels have an approximate 2.35mm to 2.4mm shank so they will fit into many hobby or pendant drills (to fit these in our Dremel Multi Tool you will need a multi chuck)
How to use: Simply tear off a strip of your chosen grade of paper and insert one end into the slit on the mandrel, and then wrap the remainder of the strip around the mandrel.
Take care when wrapping the paper around the mandrel, and check which direction the mandrel will turn as if wound incorrectly the paper will unravel when in use!. When the paper is wound correctly, when in use, the paper will stay tightly wrapped around the mandrel. When the outer layer of paper has worn away this can be removed to reveal the unused layer underneath.
The split is 0.5mm wide and 16mm long
The cylinder 3.5mm in diameter and 25mm long
Length of mandrel: 50mm
Sold individually
Product code: C175