Disc Cutter Tool, Set of 14 Punches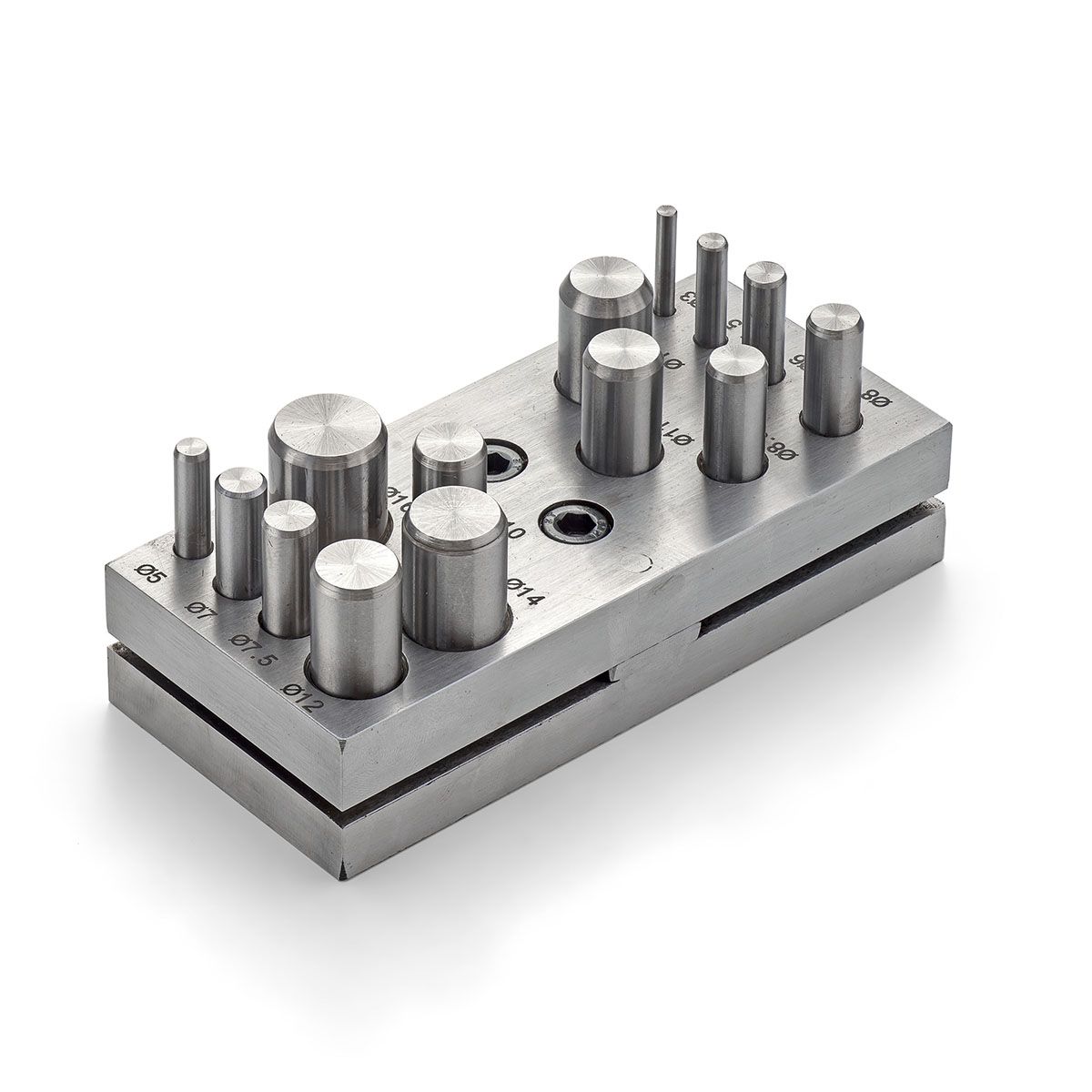 This disc cutter tool is a handy set with 14 different sized punches ranging from 3mm up to 16mm.
This tool will save you hours of time if your designs contain discs and it will cut a perfect metal circle every time (always a challenge when using a piercing saw!).
Use your disc cutter to create large discs for pendants, small discs for charms or dangles, bead caps or even as a cheats way to cut small, neat circles during piercing work! We love using a doming block and punches to give disc pendants a professional look by giving them a slight curve and also for doming bead caps.
How to use: Simply remove all the cutters, insert your sheet metal (up to a maximum thickness of 2mm) into the centre slot and ensure that it is lined up with your chosen size of hole before replacing the cutter and striking it firmly with a hammer (we recommend you use a 1lb hammer as it will do a lot of the work for you). The punches on this good quality disc cutter drop through the holes smoothly.
The exact sizes of the cutters are: 3mm, 4.5mm, 5mm, 6mm, 7mm, 7.5mm, 8mm, 8.5mm, 10mm, 11mm, 12mm, 13mm, 14mm, 16mm
The rectangular base measures 110 x 50 x 33mm so it is compact enough to fit into your toolbox and doesn't take up much space on your workbench
Suitable to use with any soft metal such as silver, gold, copper, brass, aluminium, gilding metal, bronze, pewter and tin as well as on leather, card and paper
Product code: C286