Sterling Silver 25mm Brooch Bar Pin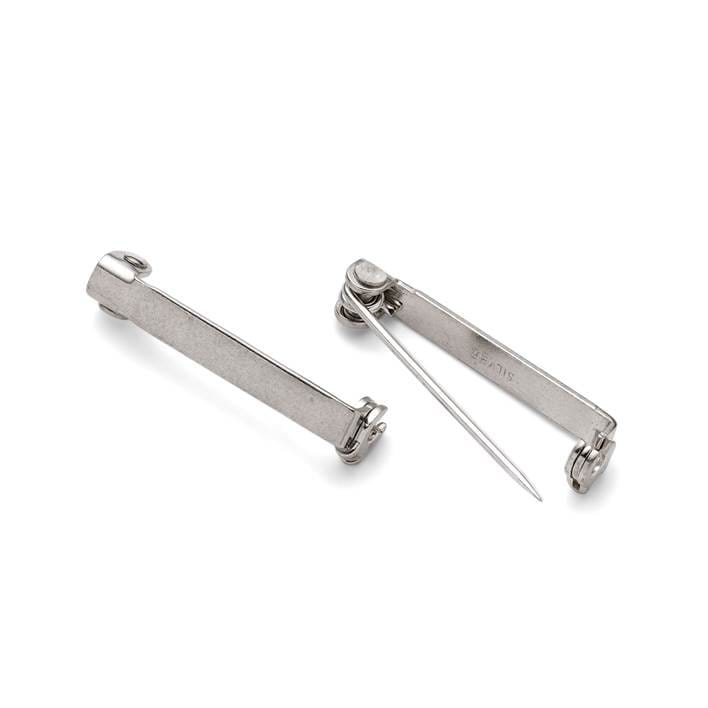 Quantity discounts
1 (£9.99)
3+ (£8.99)
This sterling silver brooch bar pin is ideal for making brooches from your jewellery creations.
They are perfect for making brooches with designs made from metal, metal clay, glass, resin, fabric, leather and much more. Why not go through your jewellery box and recycle some old pendants or other jewellery pieces into brooches?
As it is made from sterling silver it can be carefully soldered onto a brooch or simply glued on if you prefer; if glueing, we would recommend our Devcon 5 minute epoxy glue as it bonds well, fills any gaps and sets crystal clear.
Approximately 25x3.5mm
Rotating lock pin
Stamped silver
Sold individually
Product code: SF14