Ready To Wear Electroplated Gemstone Arrow Pendants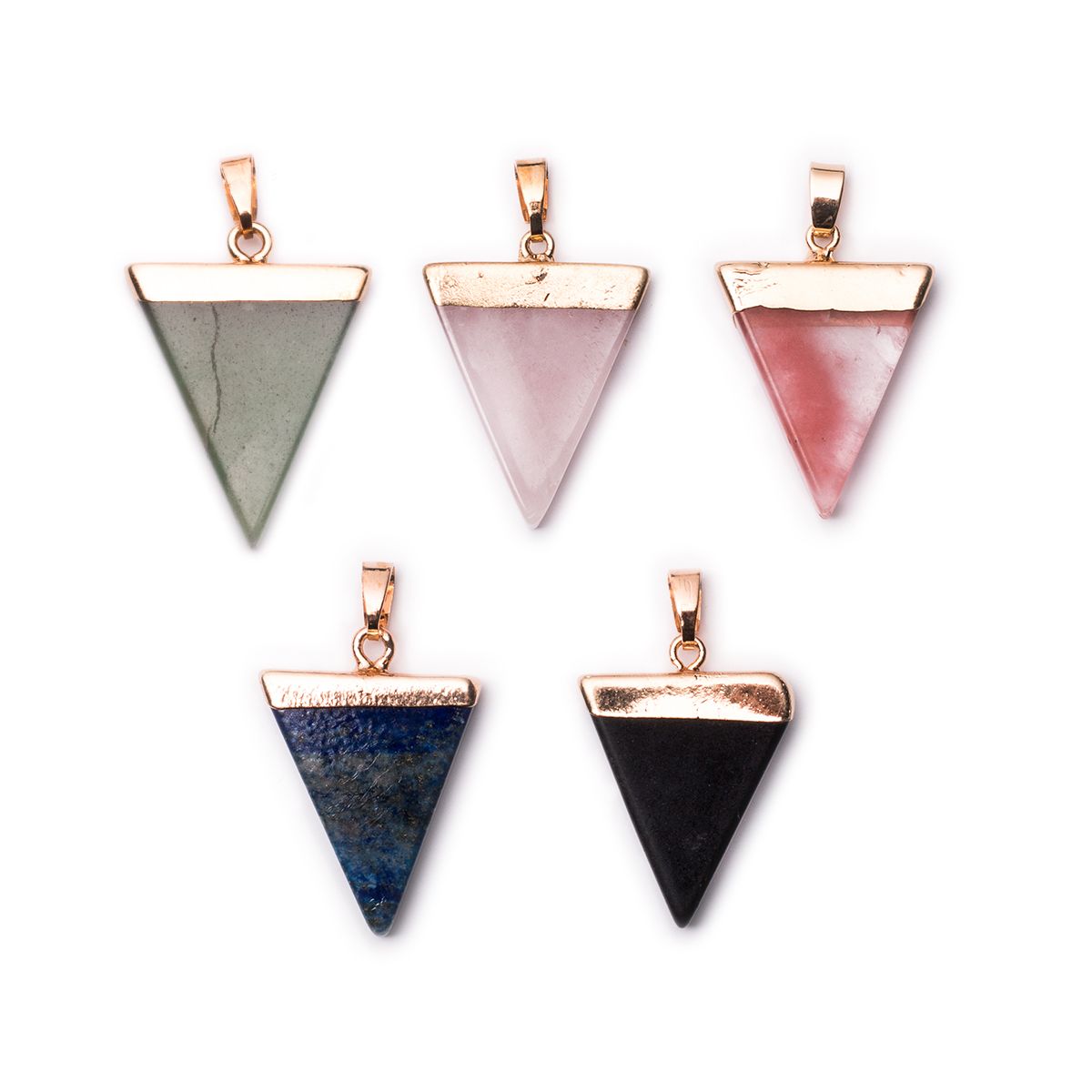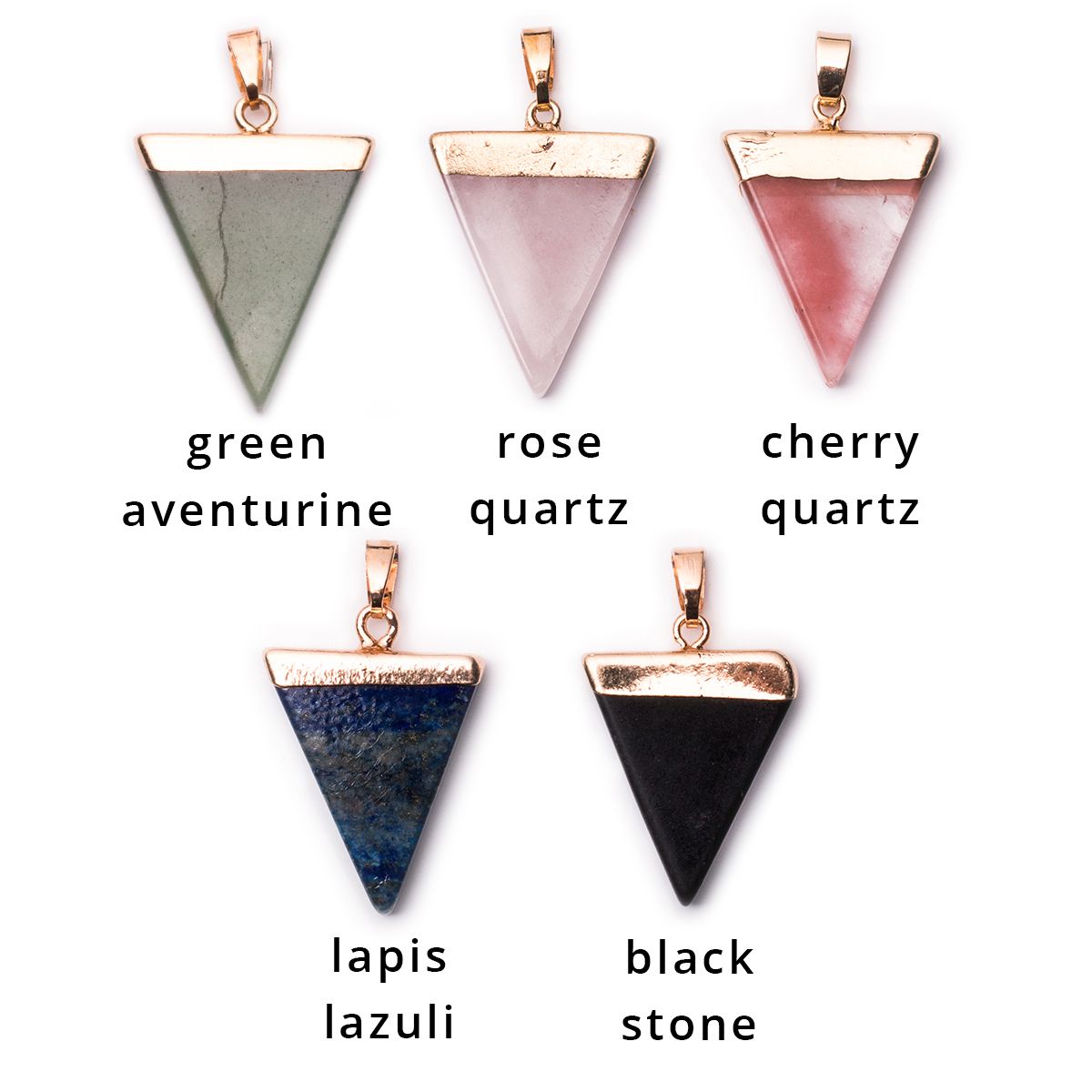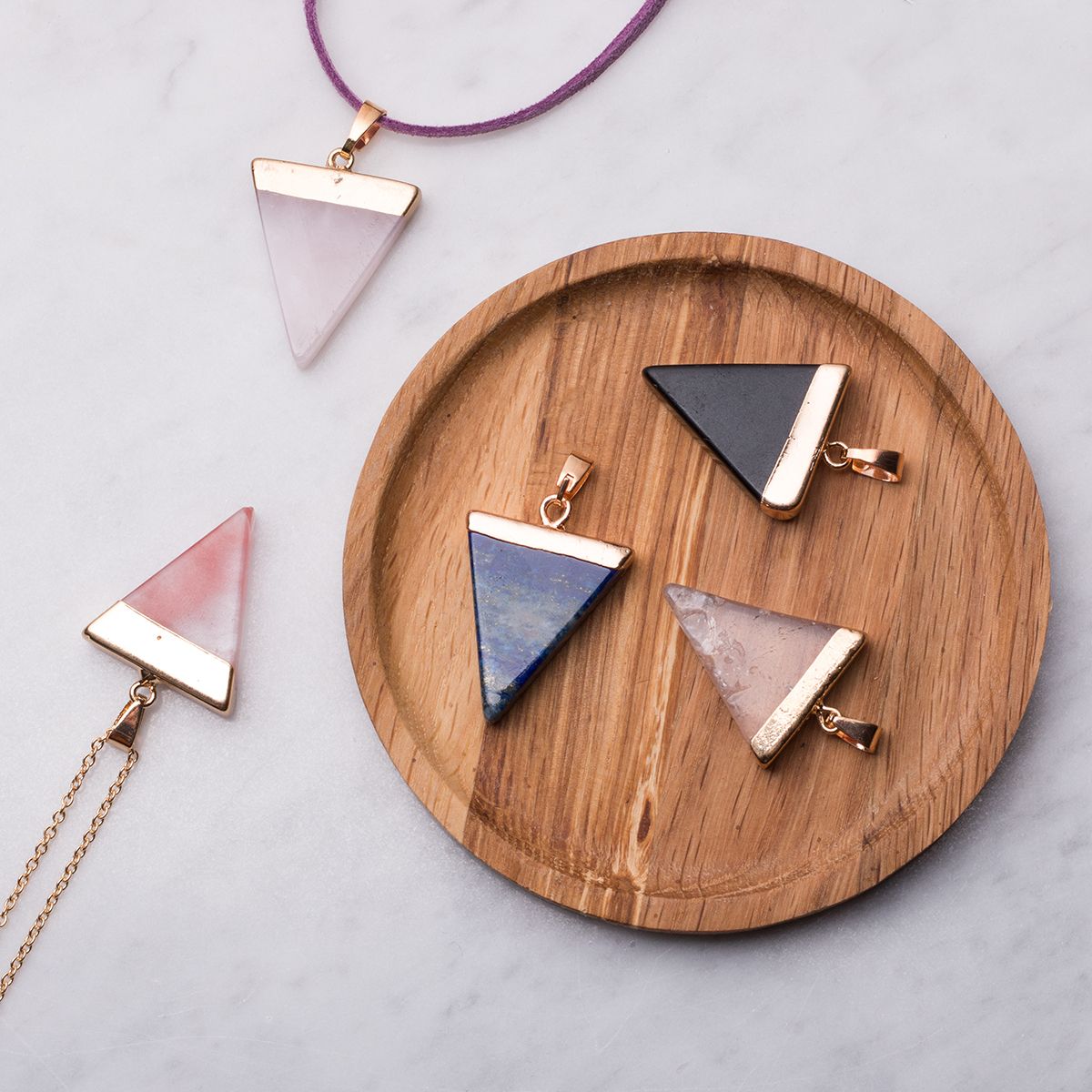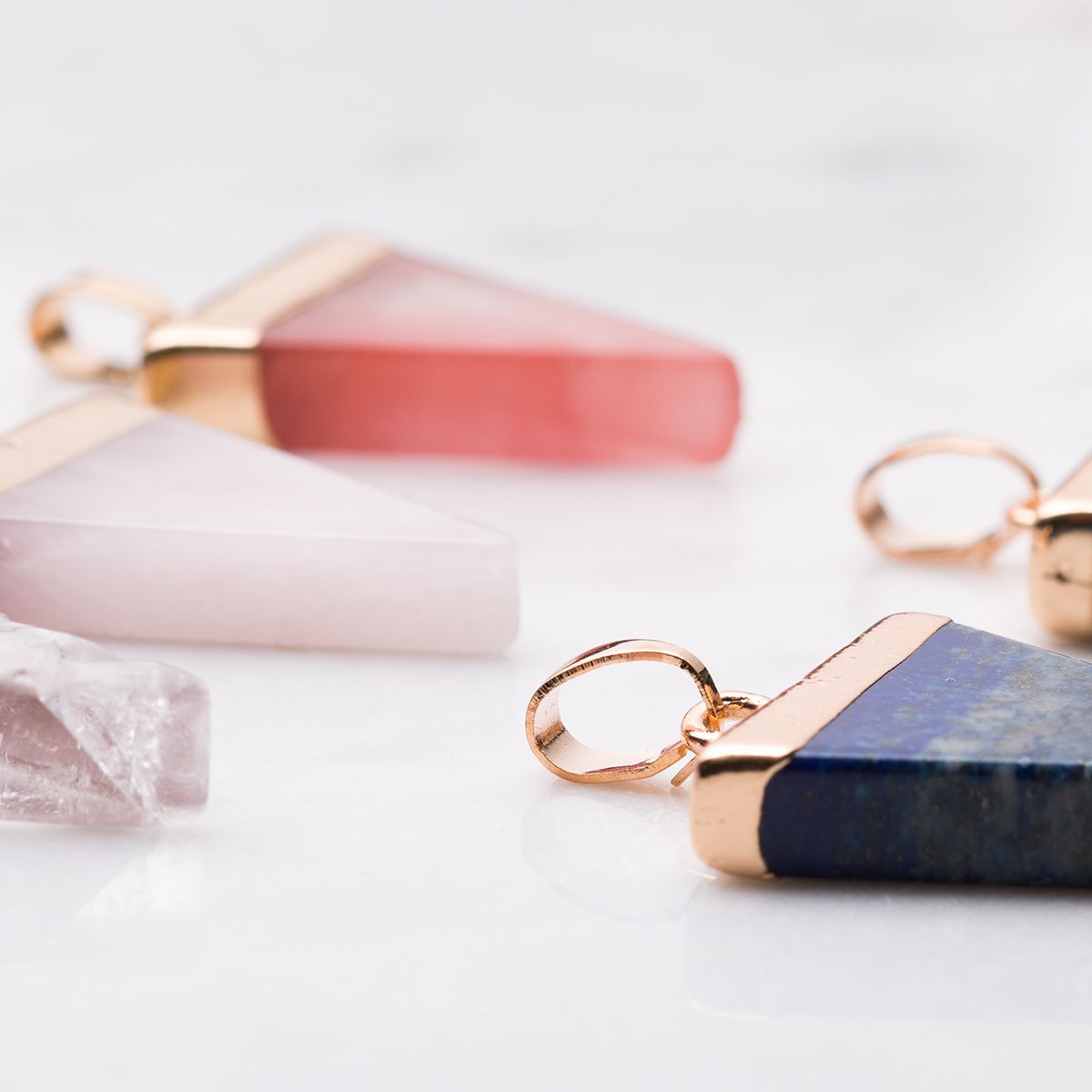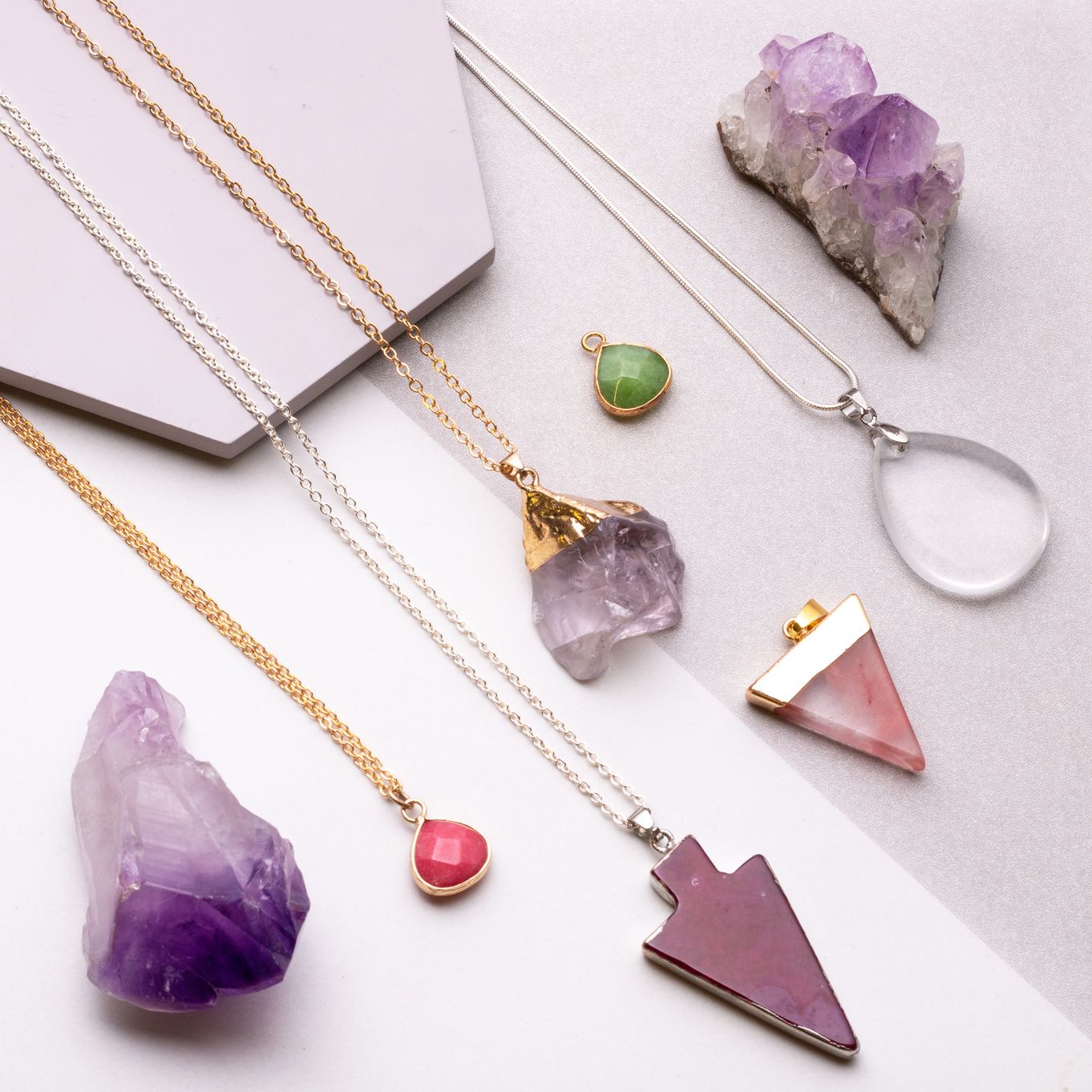 These gemstone arrow pendants have a gold coloured electroplated top and are available in a range of gemstones.
They are ready to wear as they come with a bail already attached and all you need to do is thread your choice of chain or cord through the loop for an instant necklace. Perfect for that last minute gift!
Available gemstone: lapis lazuli, cherry quartz and black stone
Size approximately 20mm to 30mm
With surface imperfections
Country of Origin: China
Sold individually
Product code: SOT1856
You May Also Like