Salt & Pepper Rose Cut Diamond Cabochons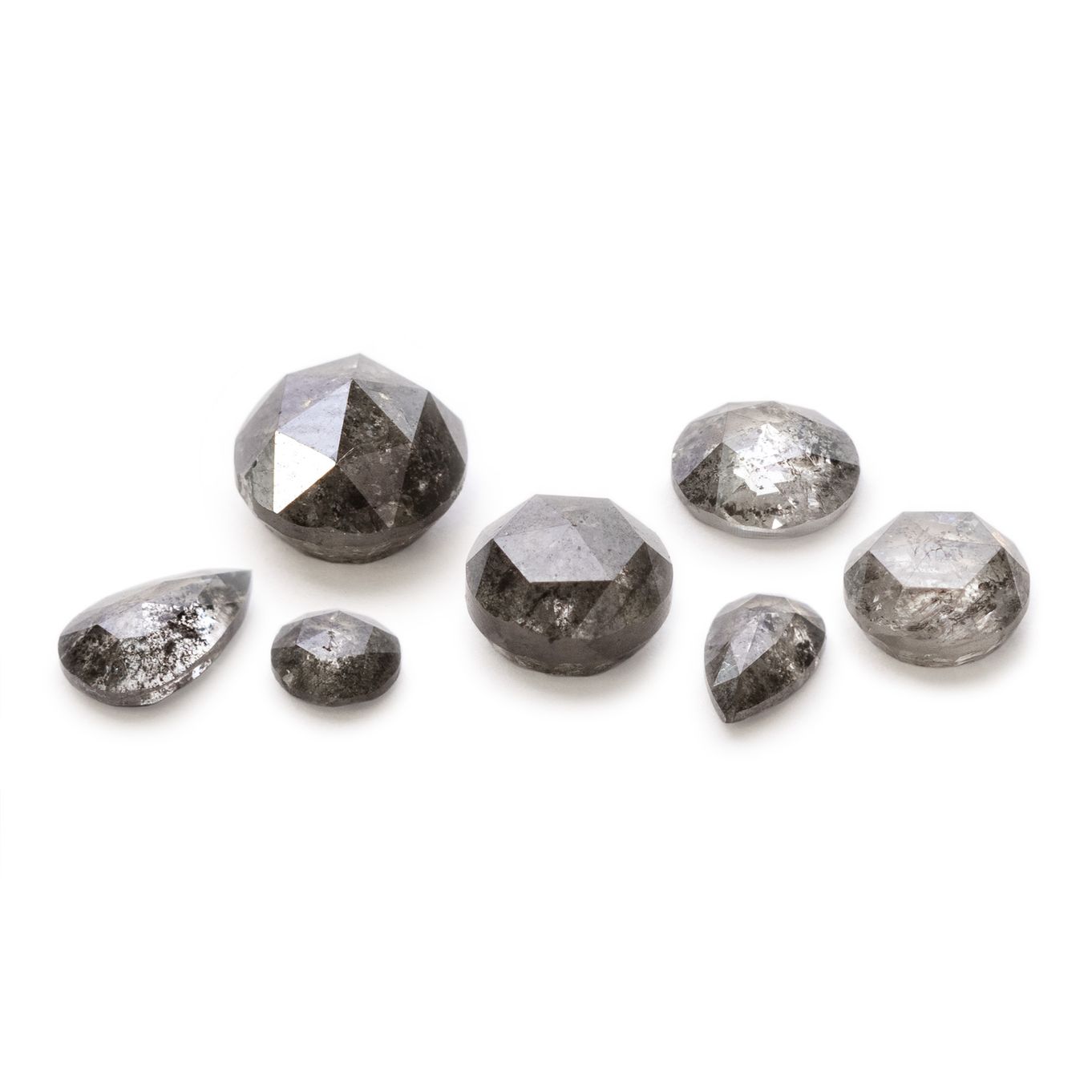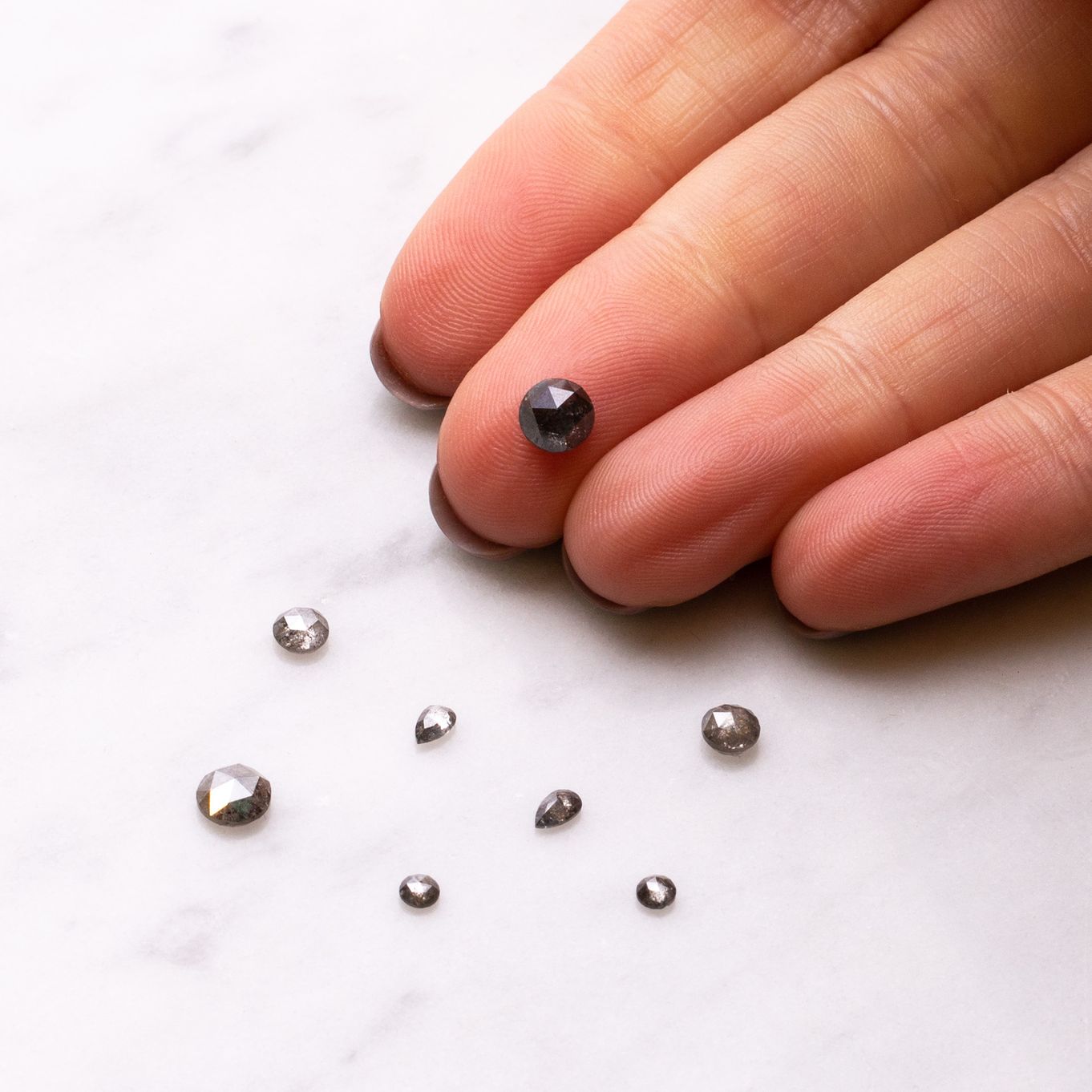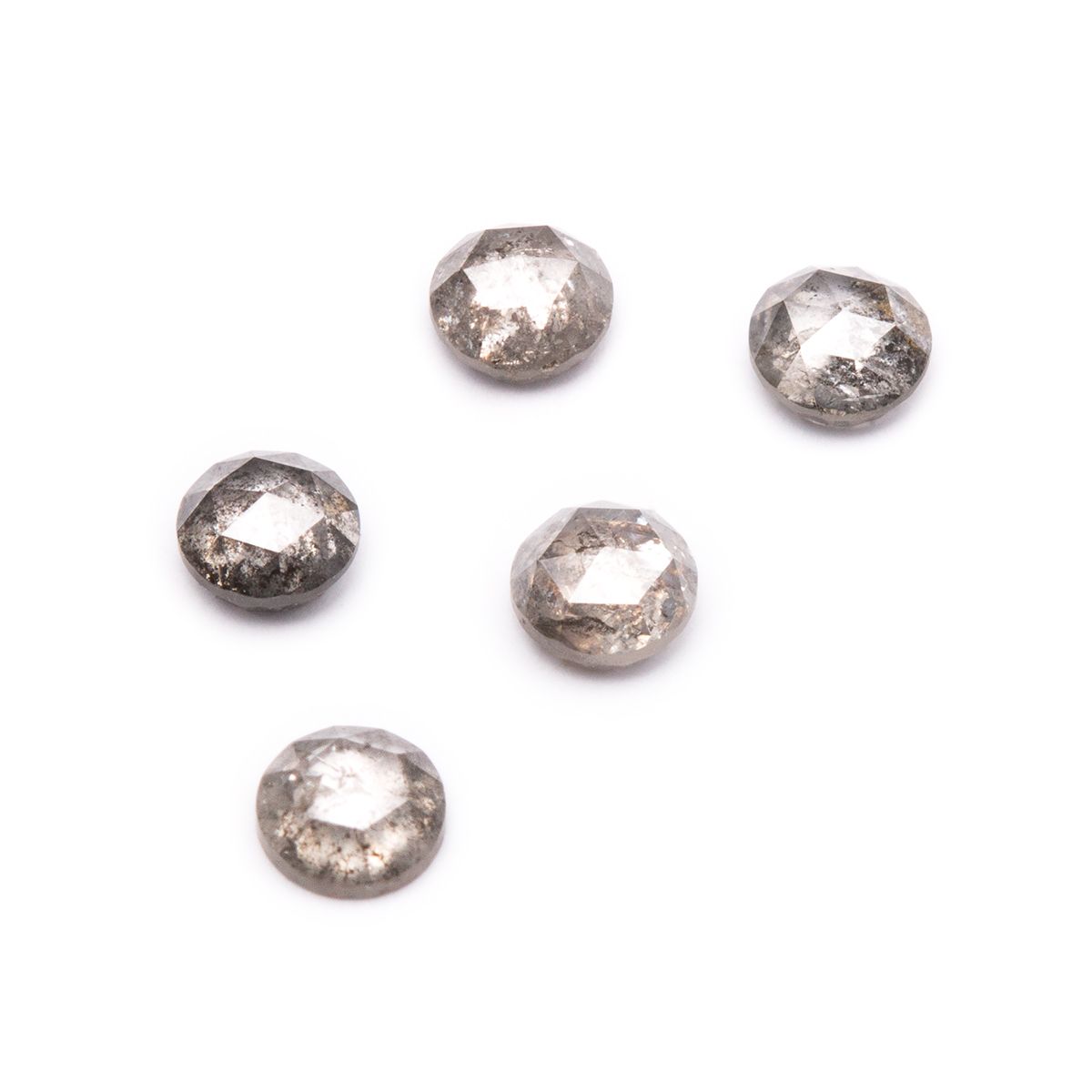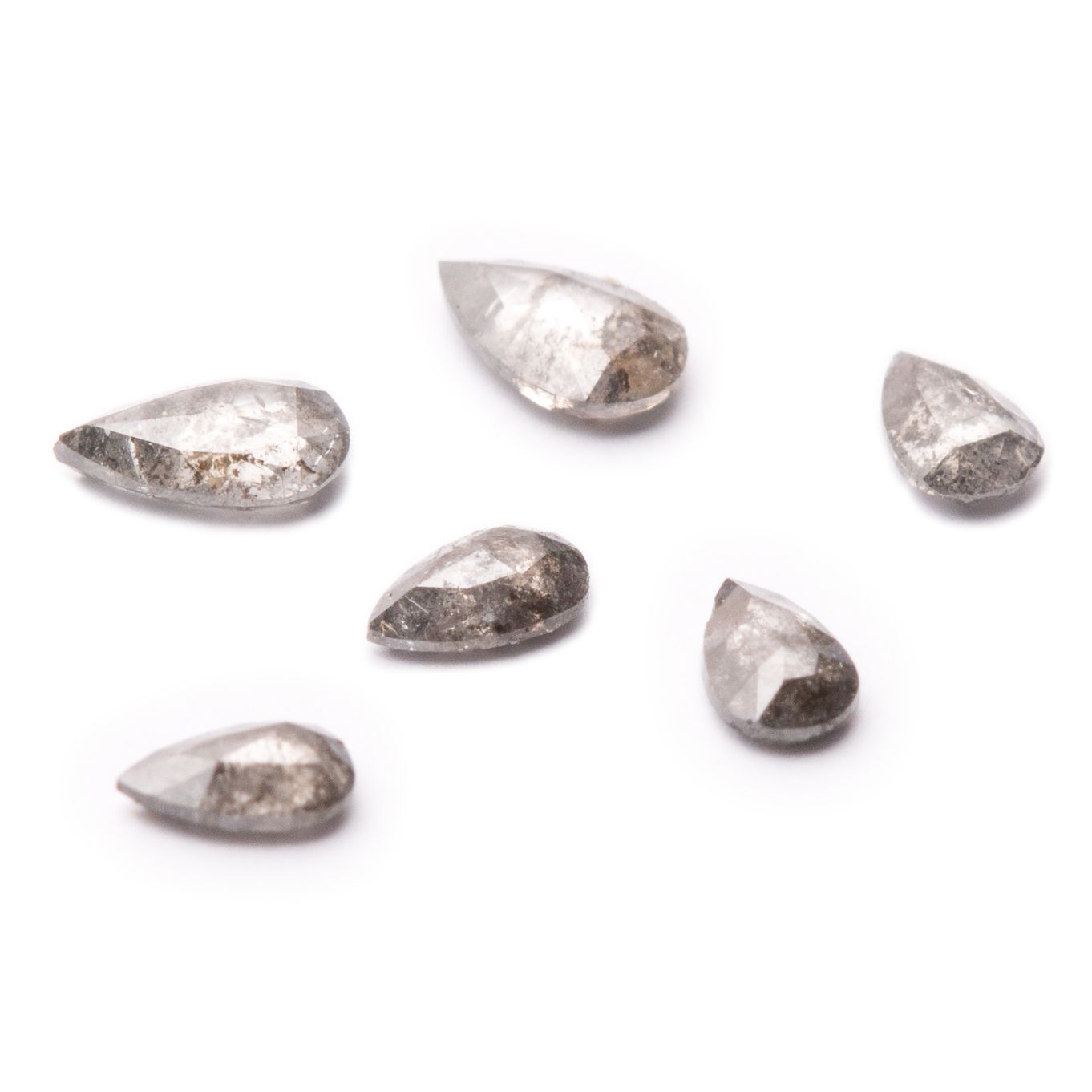 These genuine natural rose cut salt and pepper diamond cabochons have an incredible sparkle! Salt and pepper diamonds are extremely popular as their individuality is distinguished by their natural flaws making each one unusual.
Coloured diamonds like this are a little different from a typical faceted diamond and whilst they don't have quite the same clarity you would expect from a colourless stone in a regular faceted cut, they really sparkle and twinkle as you would expect a diamond to due to the multiple rose cut faceted tops.
Grey, black and coloured diamonds are becoming increasingly fashionable and these are an ideal size and shape to be set in stacking rings and earrings or used as an accent to make any piece of jewellery something really special.
Available sizes and approximate carat weights
Approx 2.7mm to 2.9mm round approximately 0.1ct
Approx 3mm to 3.5mm round approximately 0.2ct
Approx 4mm round approximately 0.3ct
Approx 5mm round approximatley 0.6ct
Approx 4x2.5mm teardrop approximately 0.11ct
Natural - included
Diamond is the hardest mineral on the earth and is 10 on the Mohs scale
These diamonds have flat bottoms and rose cut faceted tops
Conflict free and come from an ethical, trusted supplier
Country of origin: South Africa
Sold individually
Product code: 8076