Turquoise Faceted Round Beads, Approx 3-3.5mm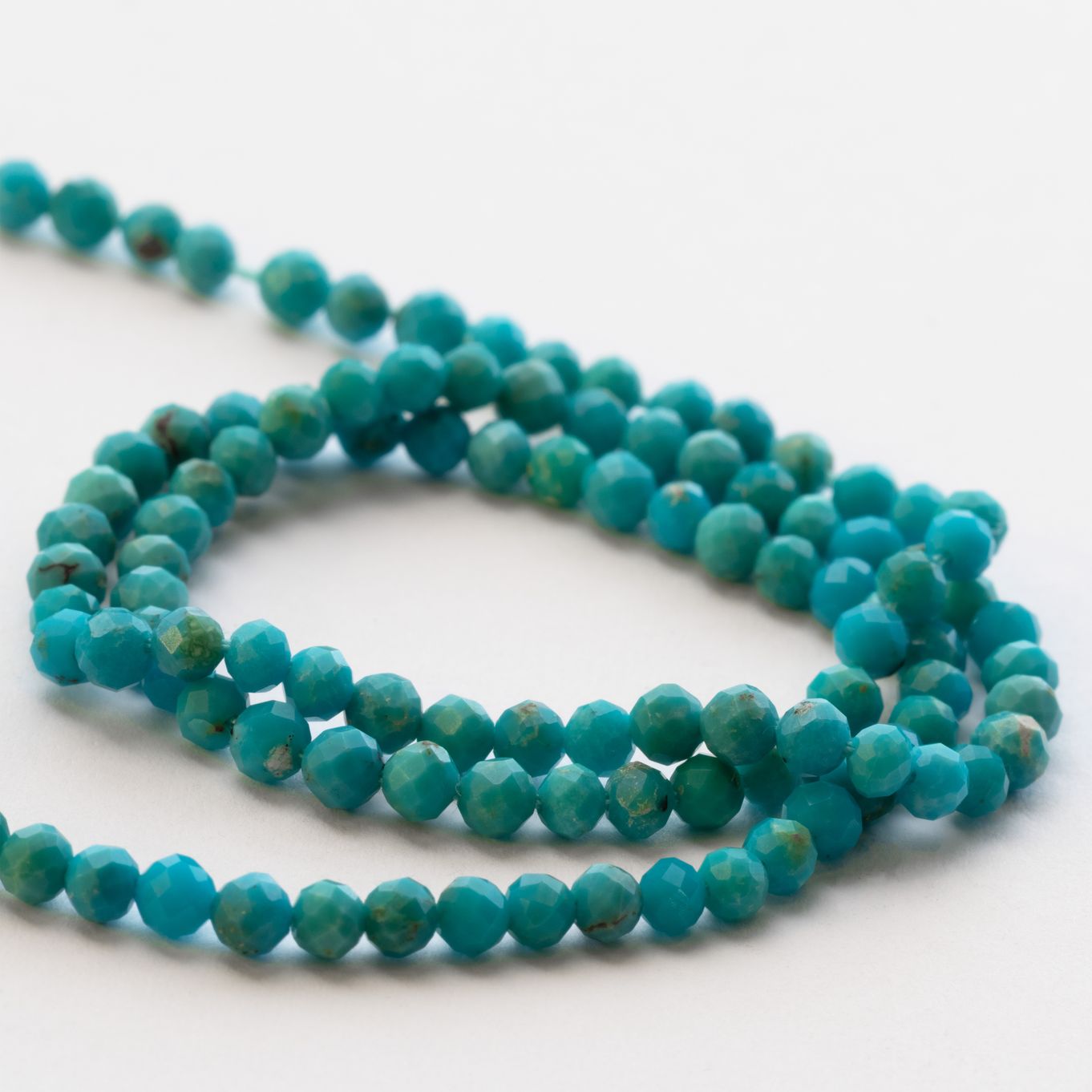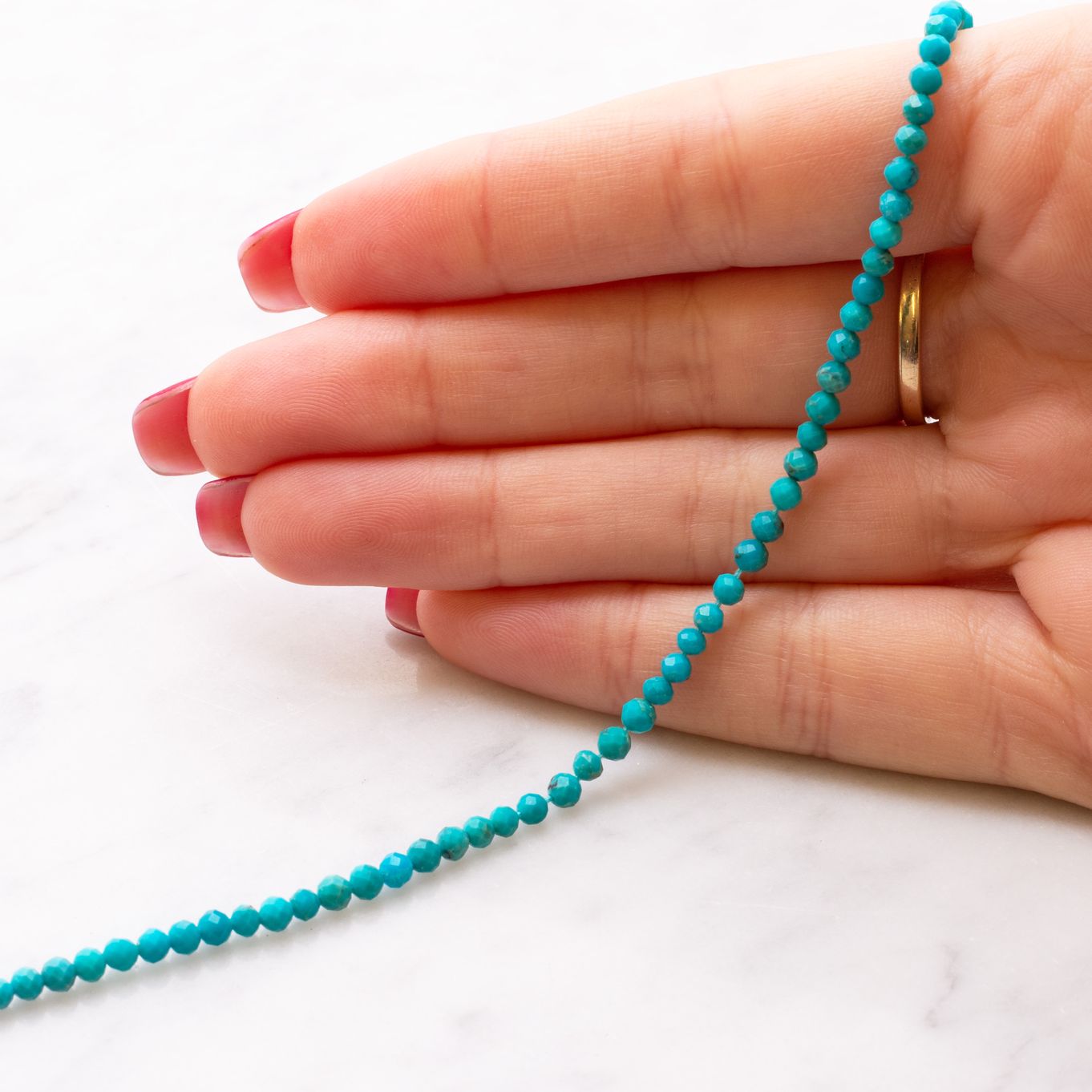 There's something so lovely about faceted turquoise. These faceted round beads will make great spacer beads and are perfect for adding to headpins for making earrings, or simply re-strung with some sterling silver beads to complement the turquoise for a striking necklace.
As the holes on these beads are fairly small we'd recommend reading our advice page for stringing them.
Sold as a strand or as a pack of 10 beads
Fully drilled
Size: approximately 3-3.5mm
Hole size: approximately 0.4mm
Hardness of 5-6 on the Mohs scale
Birthstone of December
Treatment - dyed and stabilised
A 32cm strand contains approximately 105 beads
When you buy these beads by the strand you save approximately 23% compared with buying a pack of ten beads!
Special requests
Did you know that you can add special requests for gemstones? Whether you're after matching pairs, a particular colour, pattern or shape, just let us know in your shopping basket and our team will personally spend time trying our very best to select the perfect gemstone for you. Learn more
Product code: B508