Tourmaline Faceted Oval Beads - Approx From 5mm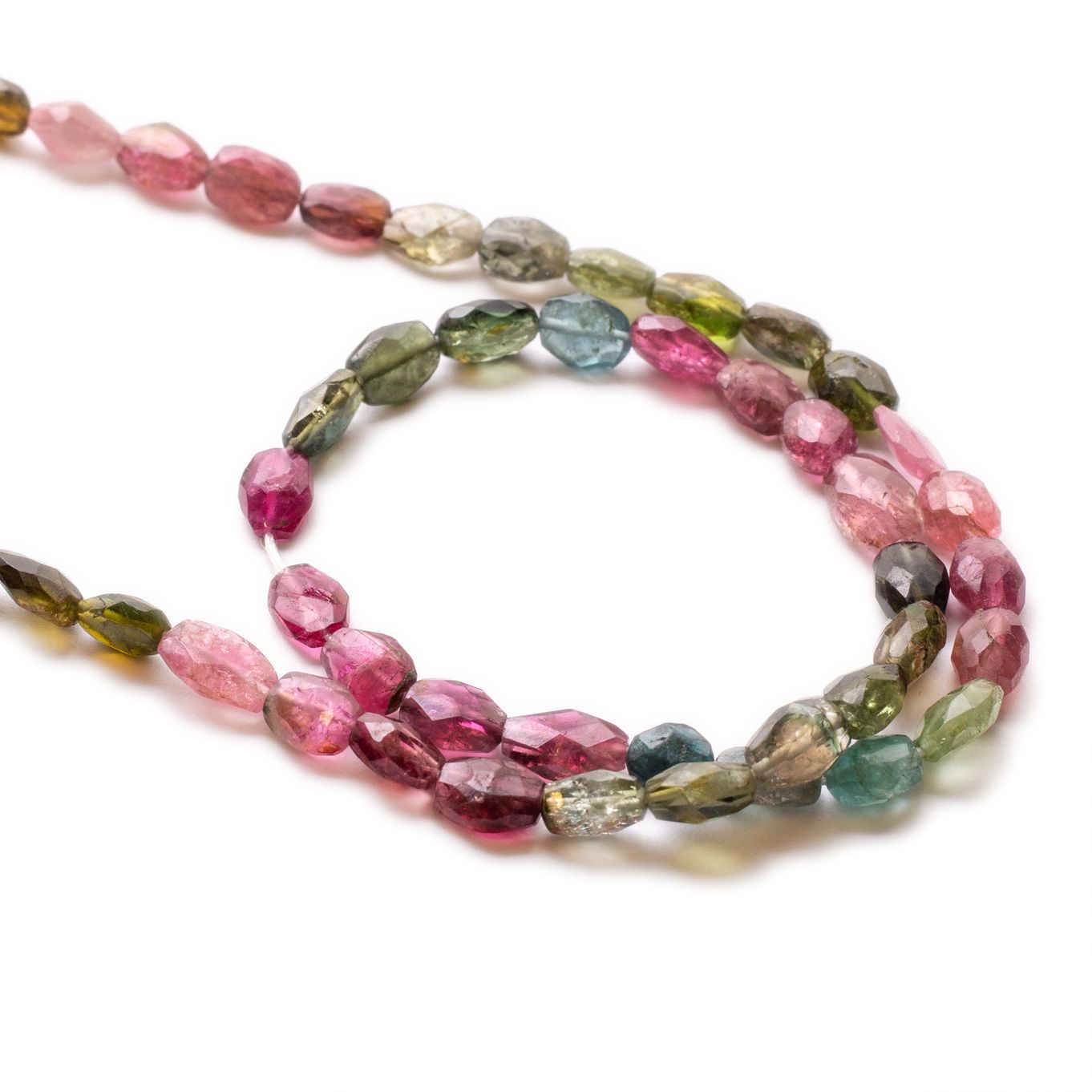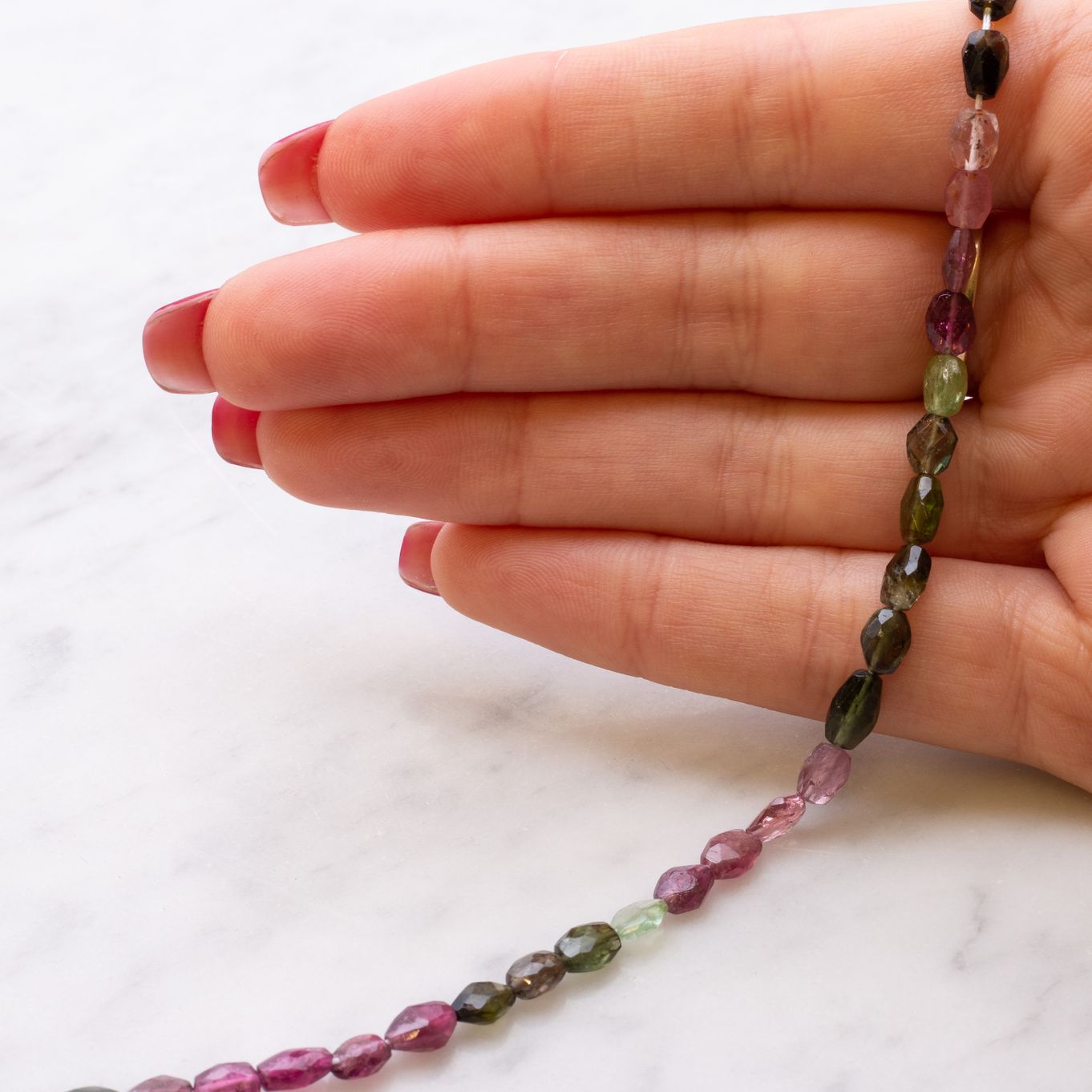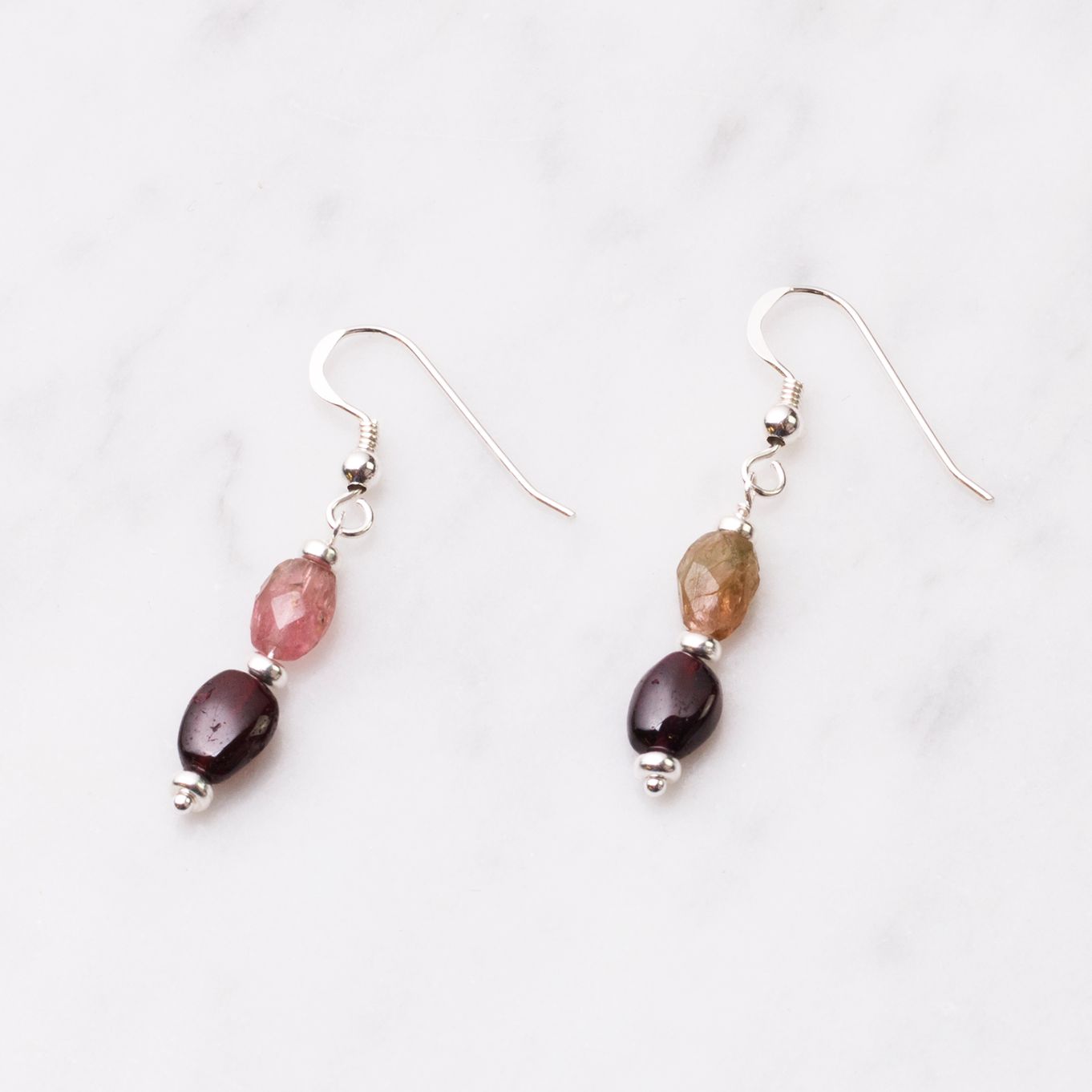 These faceted tourmaline beads are just so beautiful, they have a mixture of all the tourmaline colours from hot pink to mellow yellow, green and even blues.
These beads look great as a strand as the colours naturally compliment each other. The facets on these beads are truly stunning and will add a bit of sparkle to any jewellery design and would look great with either gold or silver.
Sold as a strand or as loose beads
Size: From approx 5x4mm to 8x6mm
Hole size: approx 0.4mm
Hardness of 7-7.5 on the Mohs scale
Healing properties: Cleansing, Purifying, Transforming
Natural gemstone - no treatment
An approx 40cm strand contains between 54 to 65 beads depending on bead size.
When you buy these beads by the strand you save approximately 36% compared to the loose bead price!
Country of origin: India and Brazil
Special requests
Did you know that you can add special requests for gemstones? Whether you're after matching pairs, a particular colour, pattern or shape, or even to fit a specific setting just let us know in your shopping basket and our team will personally spend time trying our very best to select the perfect gemstone for you. Learn more
Product code: B213
You May Also Like