Pink Topaz Faceted Rondelle Beads - Approx From 7mm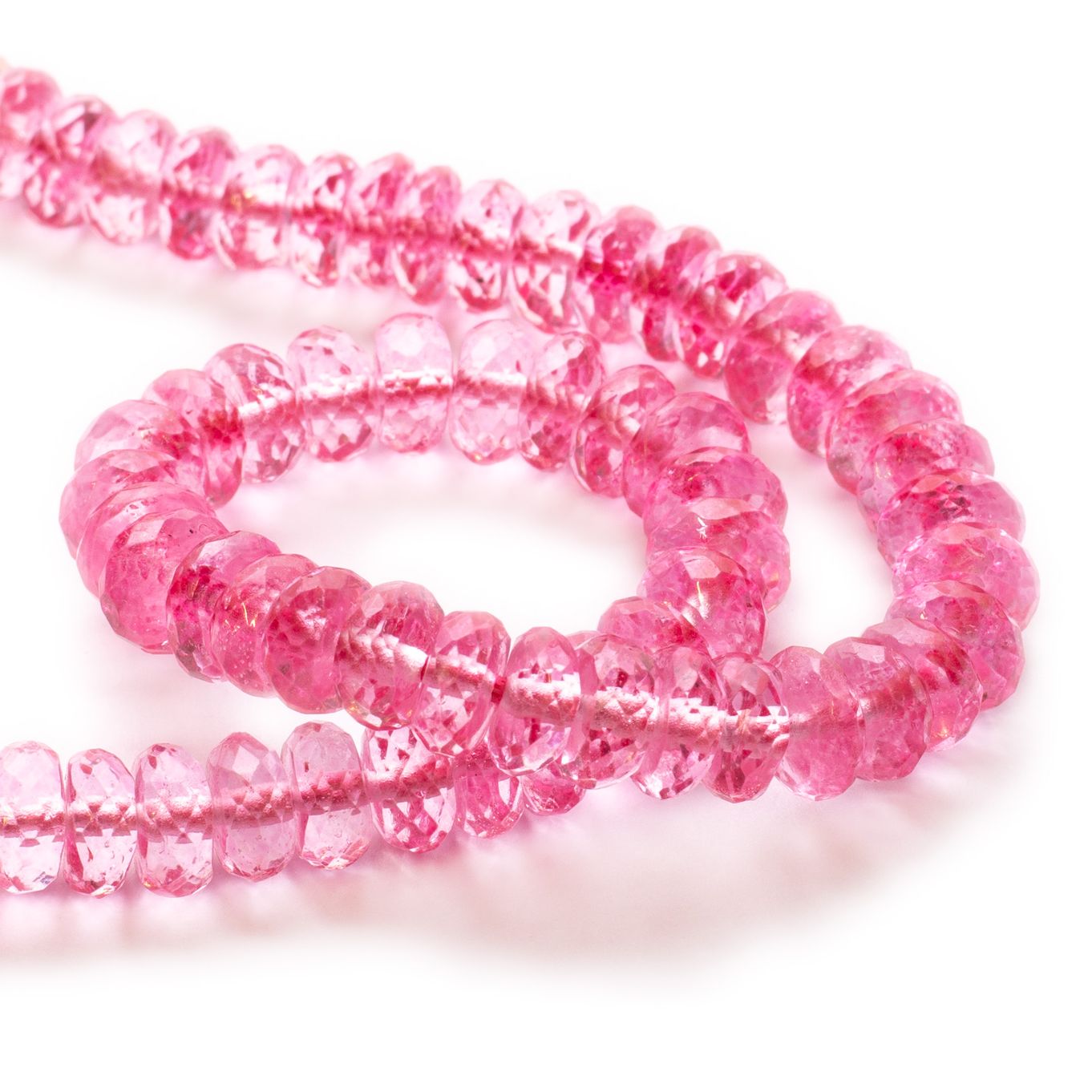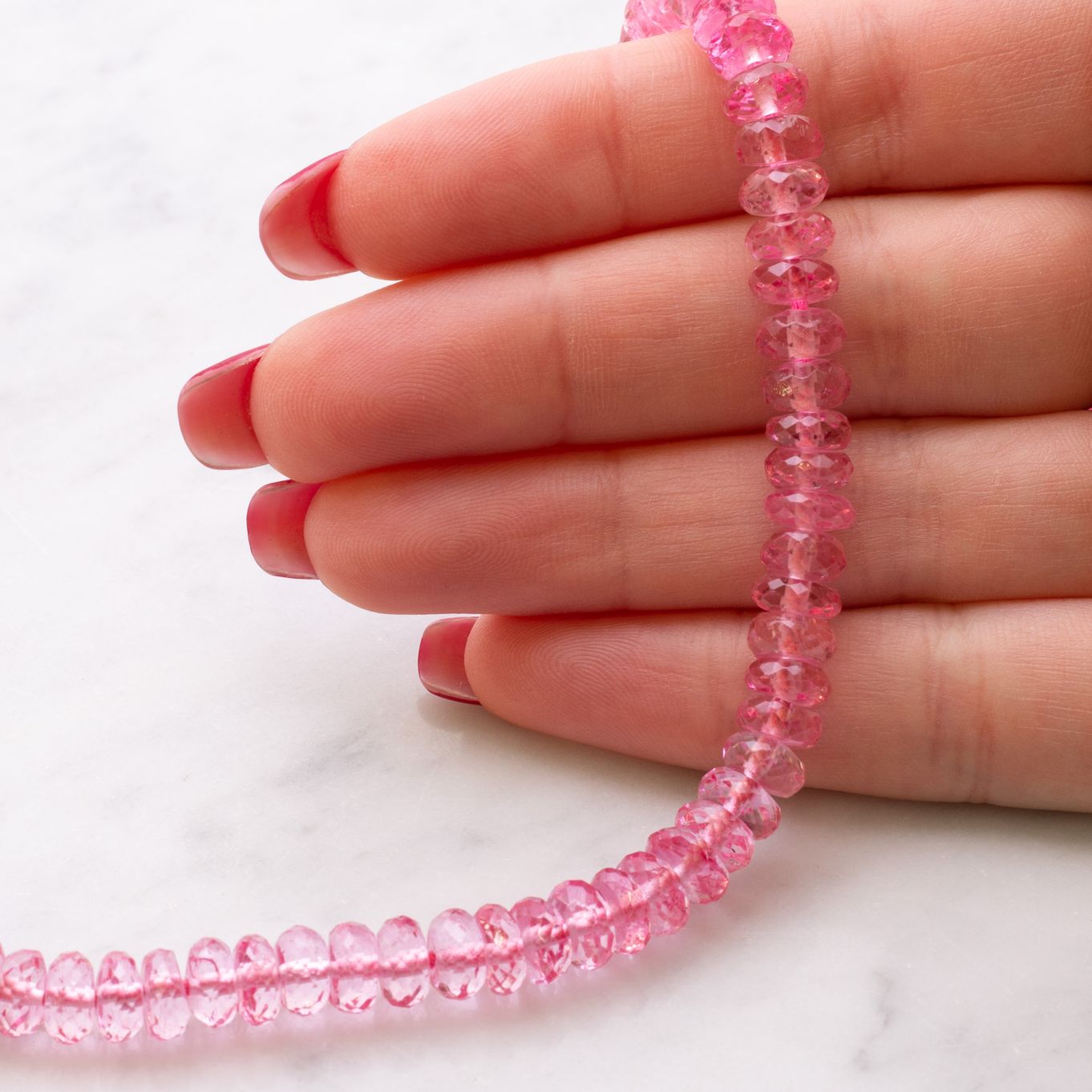 These pink topaz gemstone beads are a gorgeous soft pink colour with a stunning sparkle, incredible clarity and beautifully eye-catching in the light.
These natural topaz faceted beads have been treated to illuminate their brilliance and pink colour, they are extremely durable but caution must be taken when polishing.
We recommend that you polish your finished piece before setting so that you don't scratch the surface of these beautiful gemstones.
Fully drilled
Size: approx 7x5mm and 9x4mm
Hole size for 7x5mm and 9x4mm beads is approx 0.5mm
Hardness of 8 on the Moh's scale
Natural gemstone - treated
Healing properties: awareness and creativity
A 20cm strand contains approx 60 (approx 7x5mm) beads
Save 38% when buying a full strand compared to buying loose beads
Sold as a strand (approx 7x5mm) or loose beads (approx 7x5mm and 9x4mm)
Please note a full strand is only available in approx the 7x5mm size.
Special requests
Did you know that you can add special requests for gemstones? Whether you're after matching pairs, a particular colour, pattern or shape, or even to fit a specific setting just let us know in your shopping basket and our team will personally spend time trying our very best to select the perfect gemstone for you. Learn more
Product code: SO1797
You May Also Like