Sterling Silver 9mm Bolt Ring with Open Ring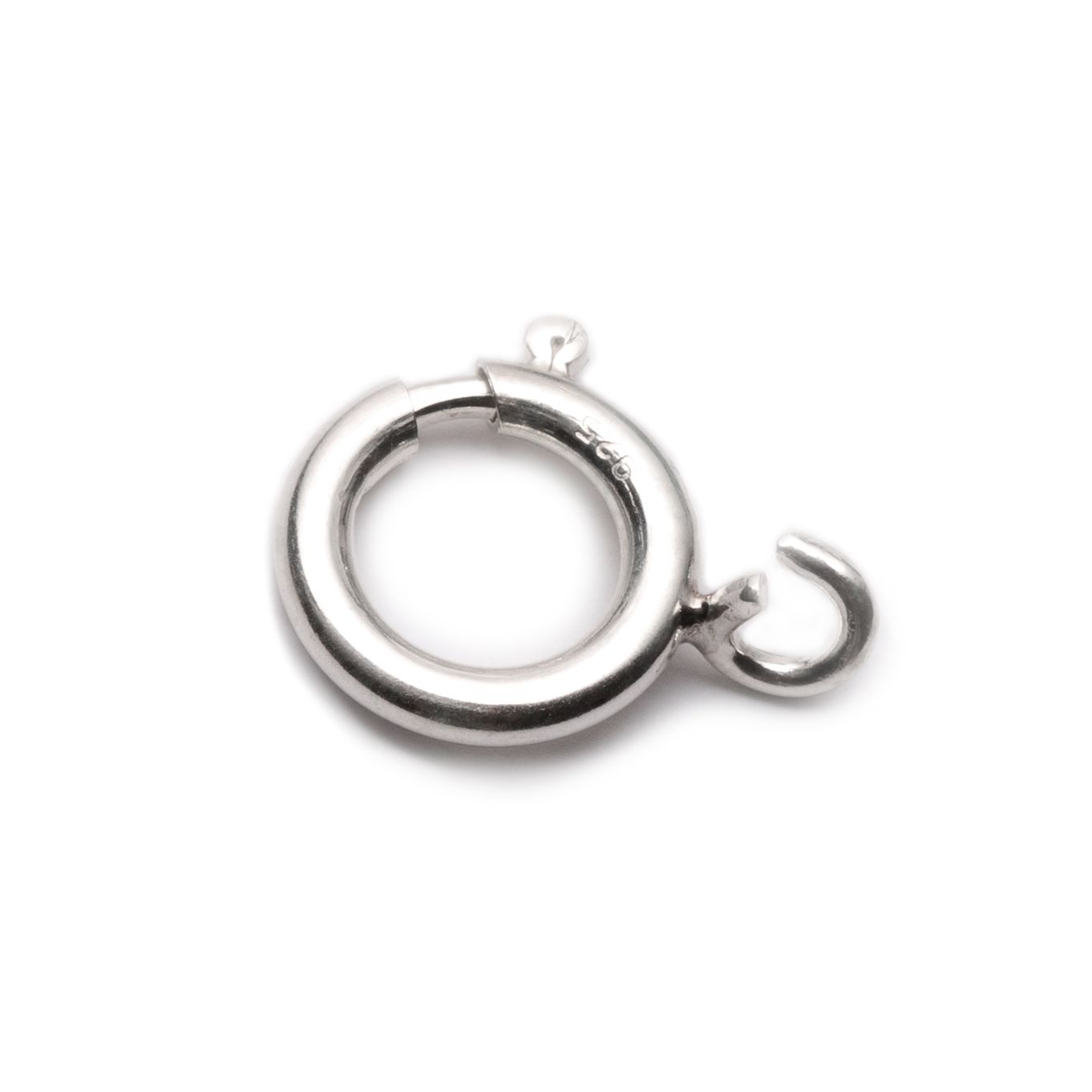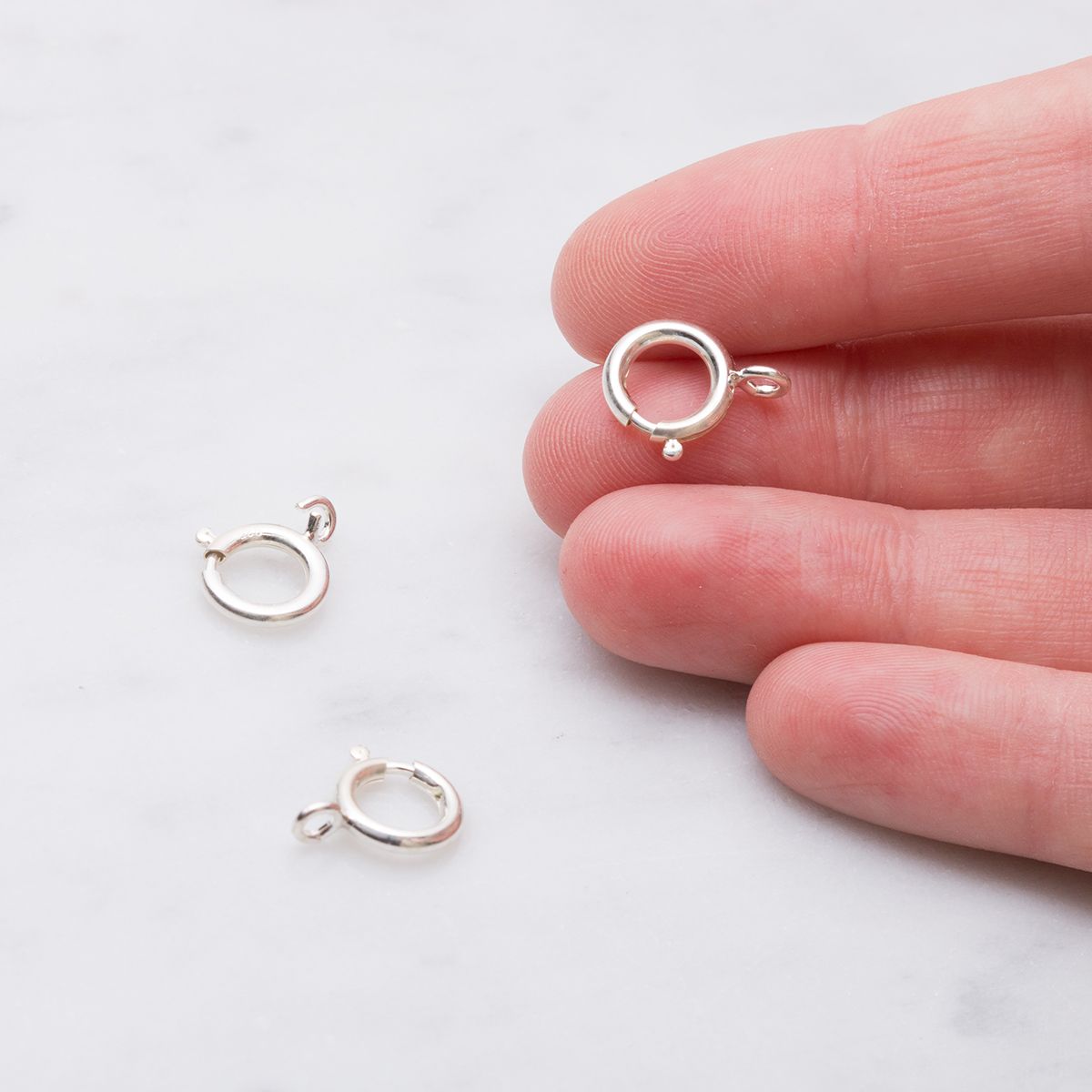 Quantity discounts
1 (£5.75)
2+ (£5.15)
These sterling silver bolt rings are a very secure way of fastening your necklaces or bracelets.
Size approximately 9mm
Ring size: approximately 1.7mm
Wire thickness approximately 0.9mm
Open ring
Simply twist open with a pair of snipe nose pliers and use to attach your jewellery components together
Stamped 925 (sterling silver)
Sold individually
Why are jump rings essential? Jump rings are a crucial part of jewellery making as they are vitally important for joining and linking components together, for hanging pendants or charms from necklaces and charm bracelets, for attaching clasps to the ends of chains and beaded necklaces and bracelets, for hanging drops from earwires and chandelier components and much more! No matter what your skill level you will use lots of them so we always recommend you keep some of all sizes in stock with your jewellery making supplies.
Product code: SF8