Using Diamond Coated Drill Bits Leaflet - Kernowcraft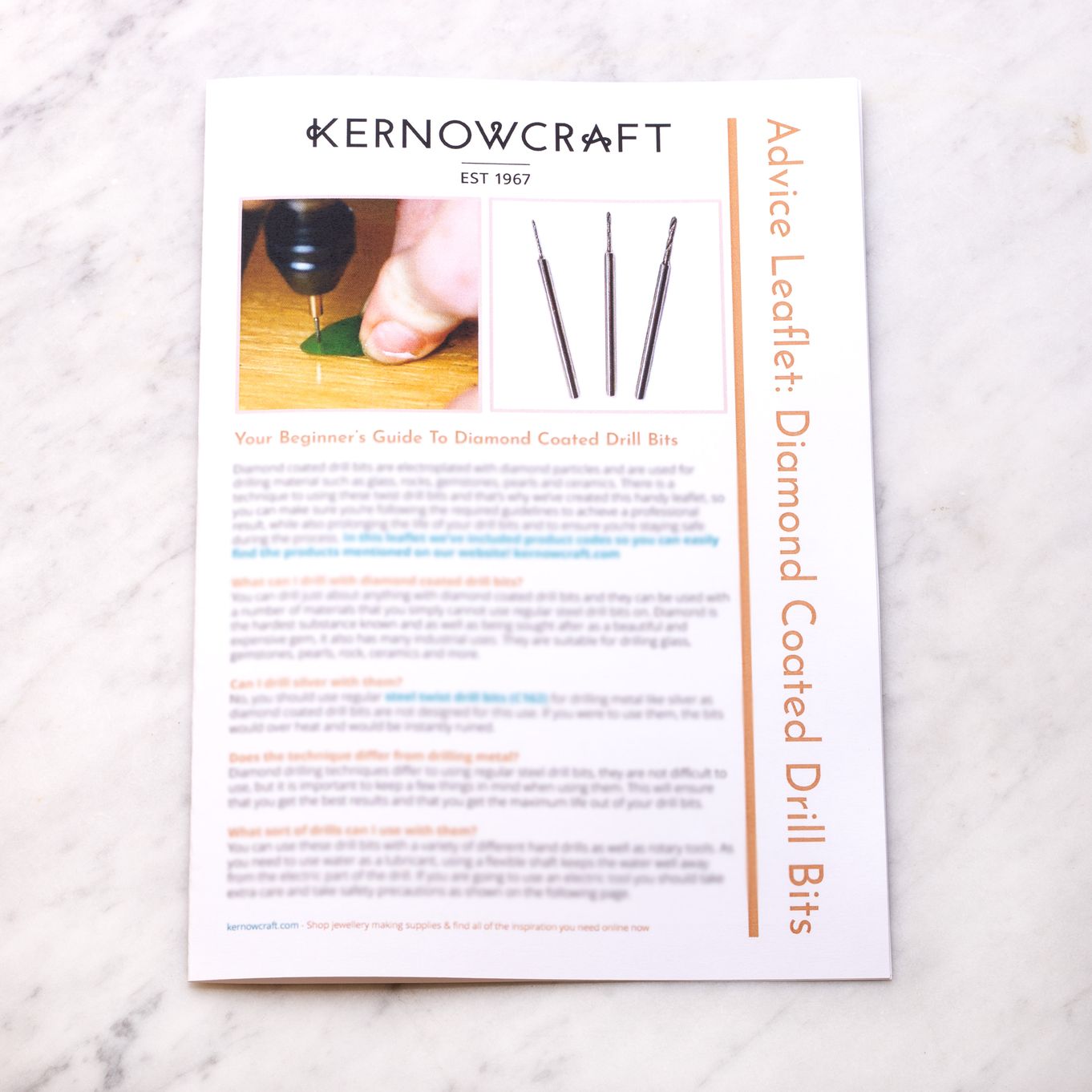 Here at Kernowcraft we have collectively accumulated a vast amount of jewellery making knowledge over the years and we thought it would be helpful to compile some information leaflets to pass the knowledge on to you.
This is our own leaflet with full instructions for using the diamond coated drill bits.
The technique for drilling through stones is quite different from standard drilling of metals; as some of you may be drilling stones for the first time, we produced this leaflet with all the instructions you need to ensure you have success and use the correct method to increase the life of your diamond coated drill bits.
The leaflet also includes safety information and ideas on how to make good use of your diamond drill bits in jewellery making.
Product code: C204