Tourmaline Round Beads - Approx From 3mm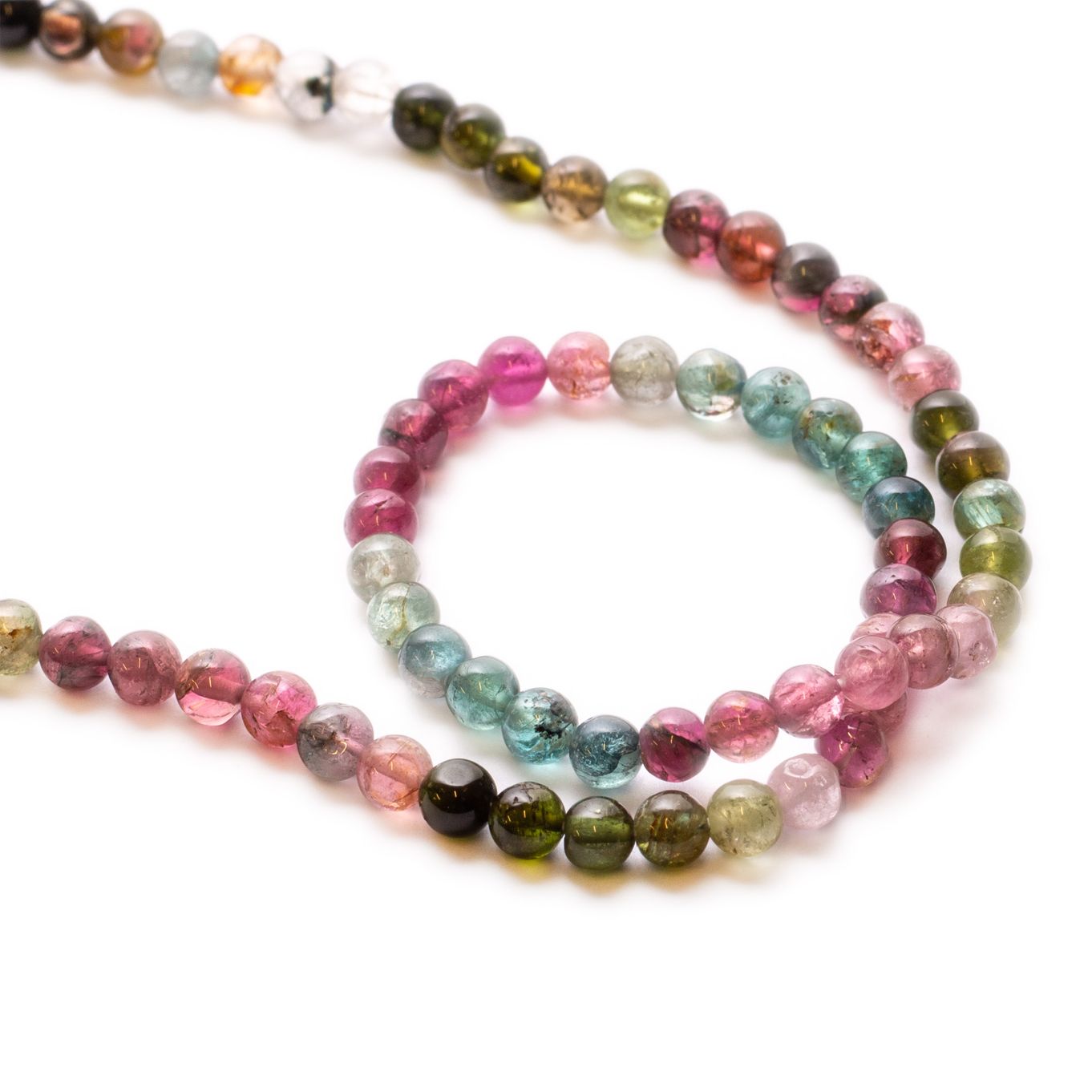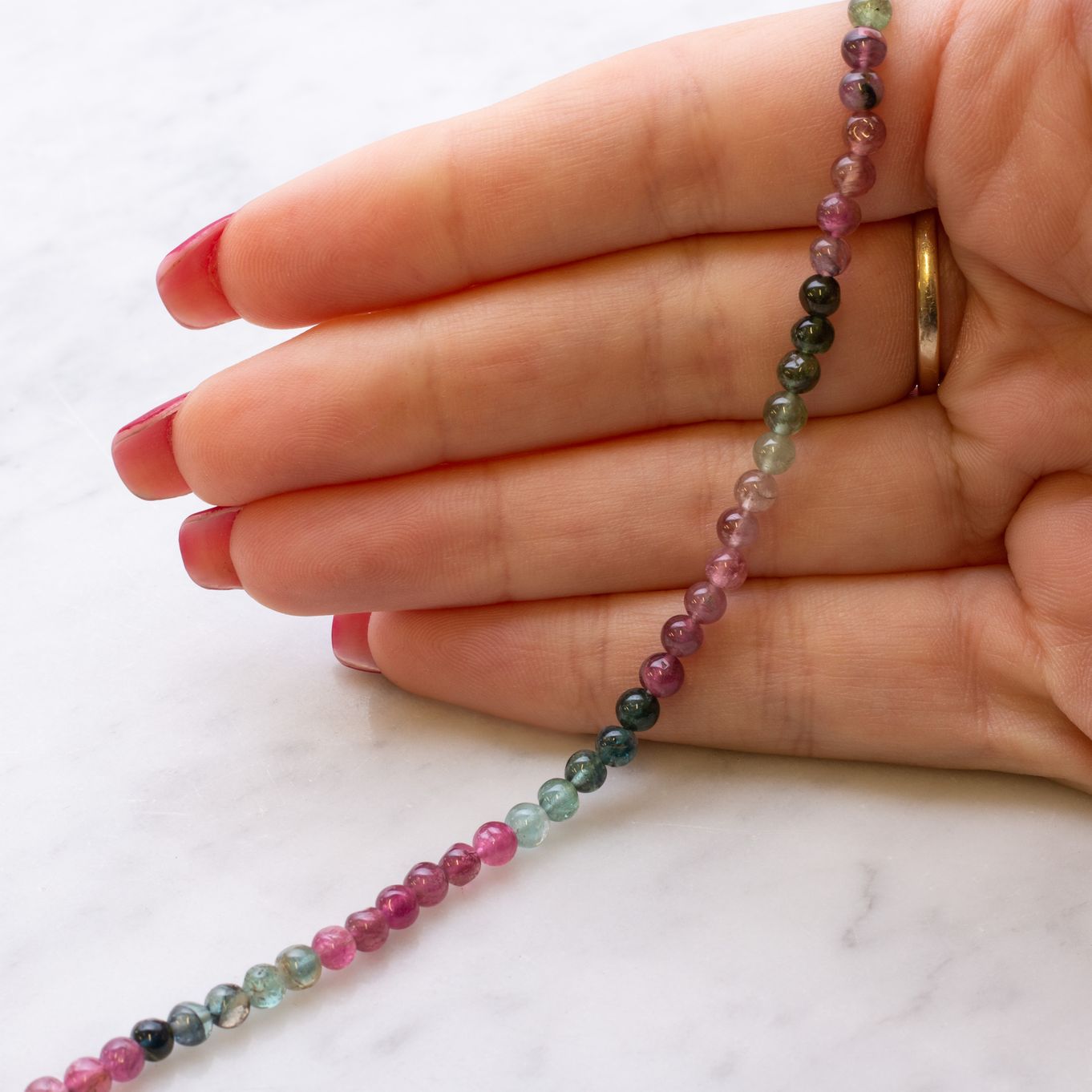 These high-quality lovely tourmaline round beads are just so beautiful, they have a mixture of all the tourmaline colours from hot pink to mellow yellow, green and even blues!
These beads look great as a strand as the colours naturally complement each other. Perfect for any jewellery design and would look great with either gold or silver.
Fully drilled
Size: approximately from 3mm to 5mm
Hole size: approximately 0.3mm
A 34cm strand contains approximately 90 beads
Natural gemstone - no treatment
Hardness of 7-7.5 on the Mohs scale
Sold as a strand or pack of 10 beads
You will receive a mix of colours when purchasing a pack of 10 beads
Special requests
Did you know that you can add special requests for gemstones? Whether you're after matching pairs, a particular colour, pattern or shape, or even to fit a specific setting just let us know in your shopping basket and our team will personally spend time trying our very best to select the perfect gemstone for you. Learn more
Product code: B420