Sapphire Ombre Faceted Rondelle Beads - Various lengths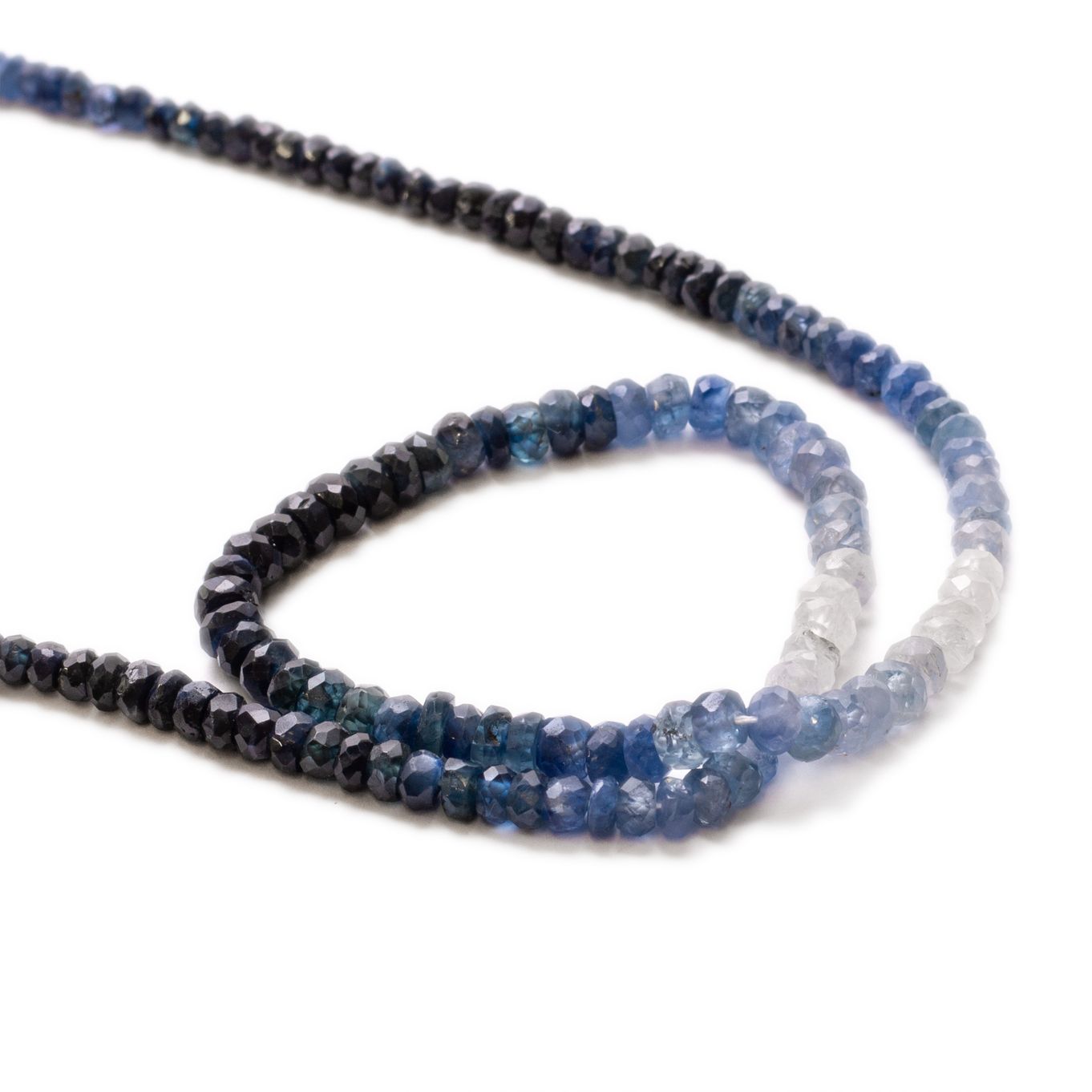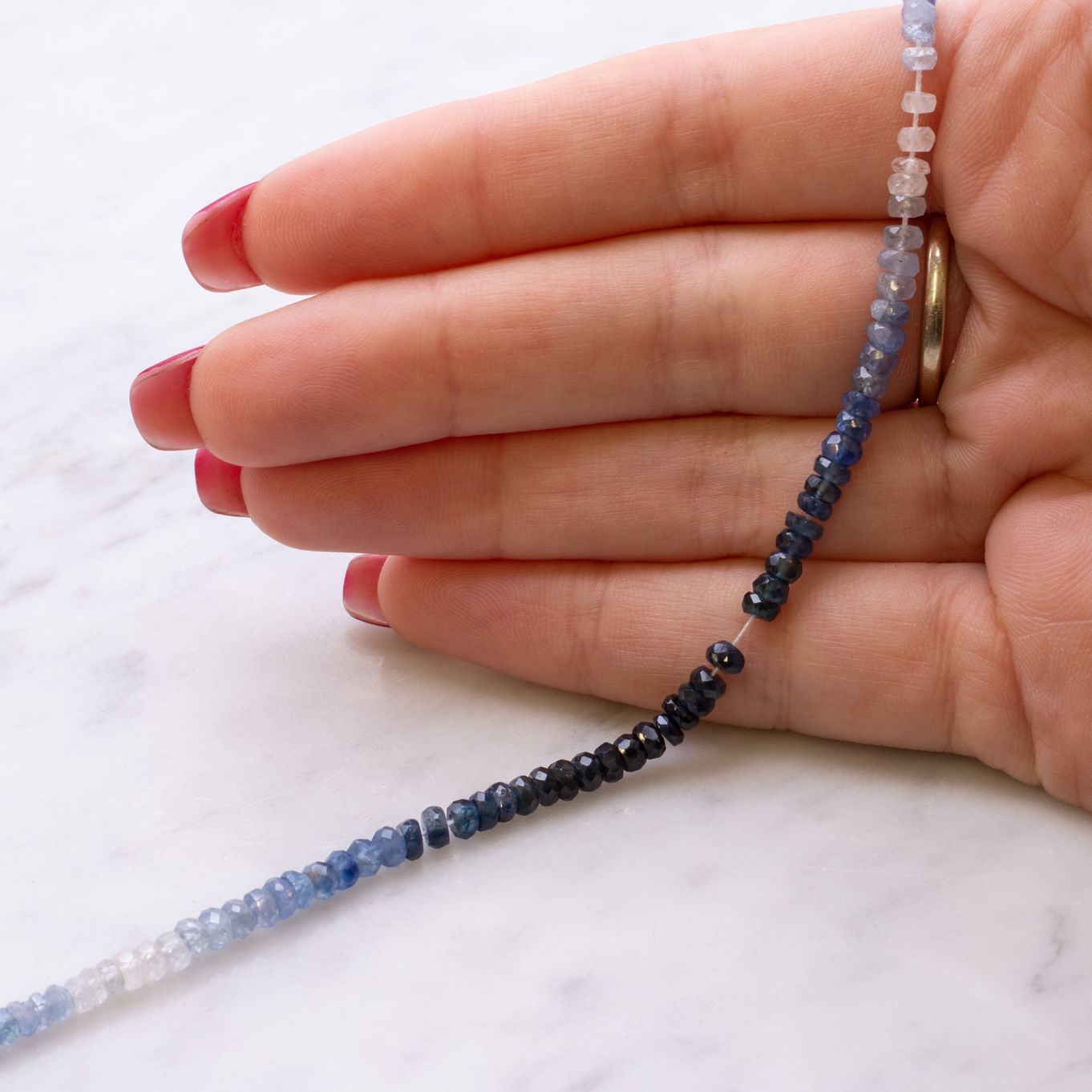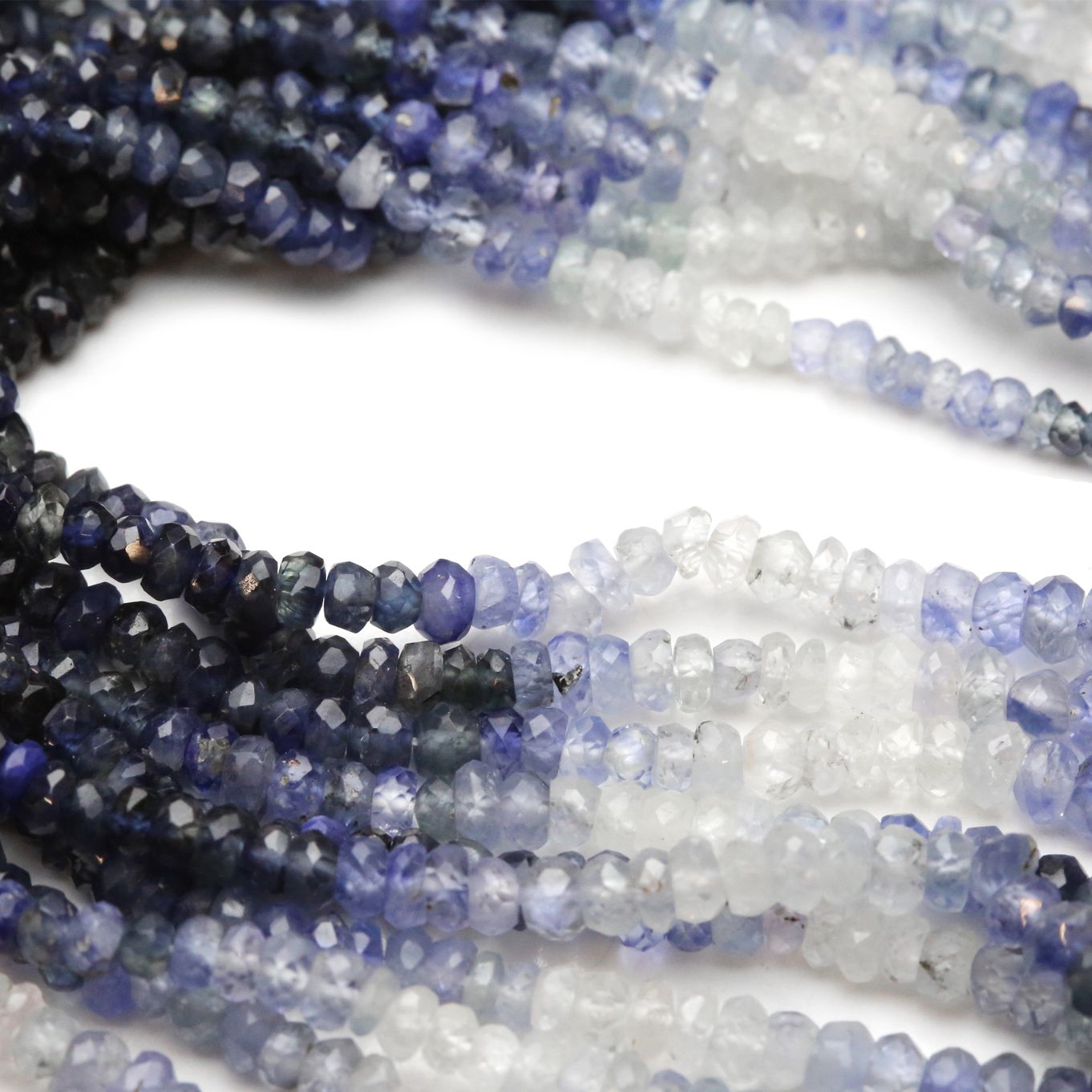 The instant we saw these sapphire ombre faceted rondelle beads sparkling away we fell in love! These precious gemstone beads are gorgeous and each graduated strand has an ombre colour range from soft powder blue to an intense midnight blue. These beads would look stunning simply restrung or used with silver or gold spacer beads. These are absolutely beautiful; totally mesmerising and eye-catching.
We would recommend using 0.3mm thread or wire with these as they are designed to be strung on a thread so the holes are quite small.
Fully drilled
Size: approximately ranging from 2.5x1.5mm to 3.5x2.5mm
Hole size: approx 0.3mm (the holes are relatively small and a more suitable gauge wire may be necessary)
Natural gemstone - no treatment
Hardness of 9 on the Mohs scale
A 38-40cm strand contains approximately 220-250 graduated beads
A 19-20cm half-strand contains approximately 110-125 graduated beads
Country of Origin: Mozambique
Sold as a whole strand or half strand
Special requests
Did you know that you can add special requests for gemstones? Whether you're after matching pairs, a particular colour, pattern or shape, or even to fit a specific setting just let us know in your shopping basket and our team will personally spend time trying our very best to select the perfect gemstone for you. Learn more
Product code: B446