Ready To Wear Natural Baltic Amber Chip Bead Necklaces (Butterscotch)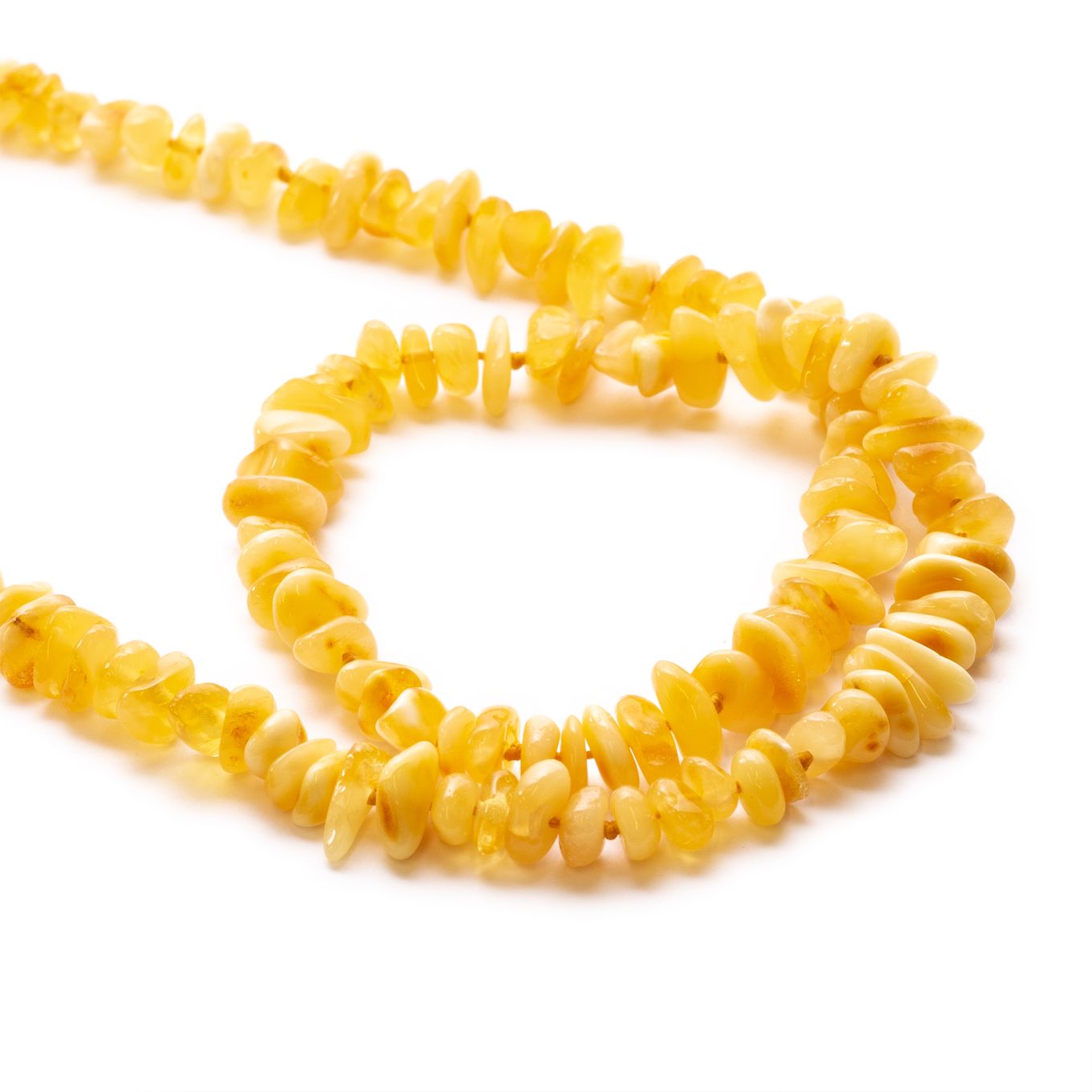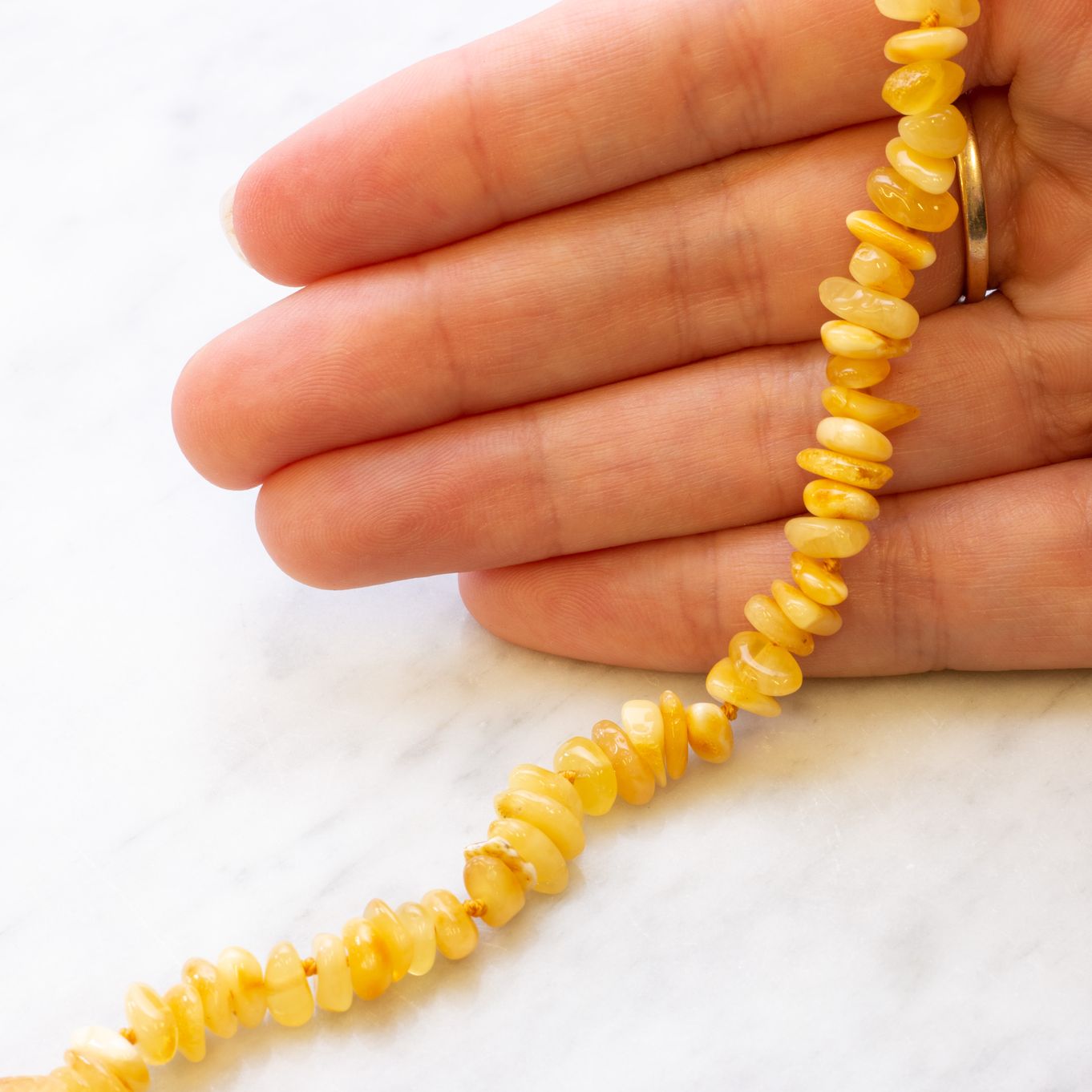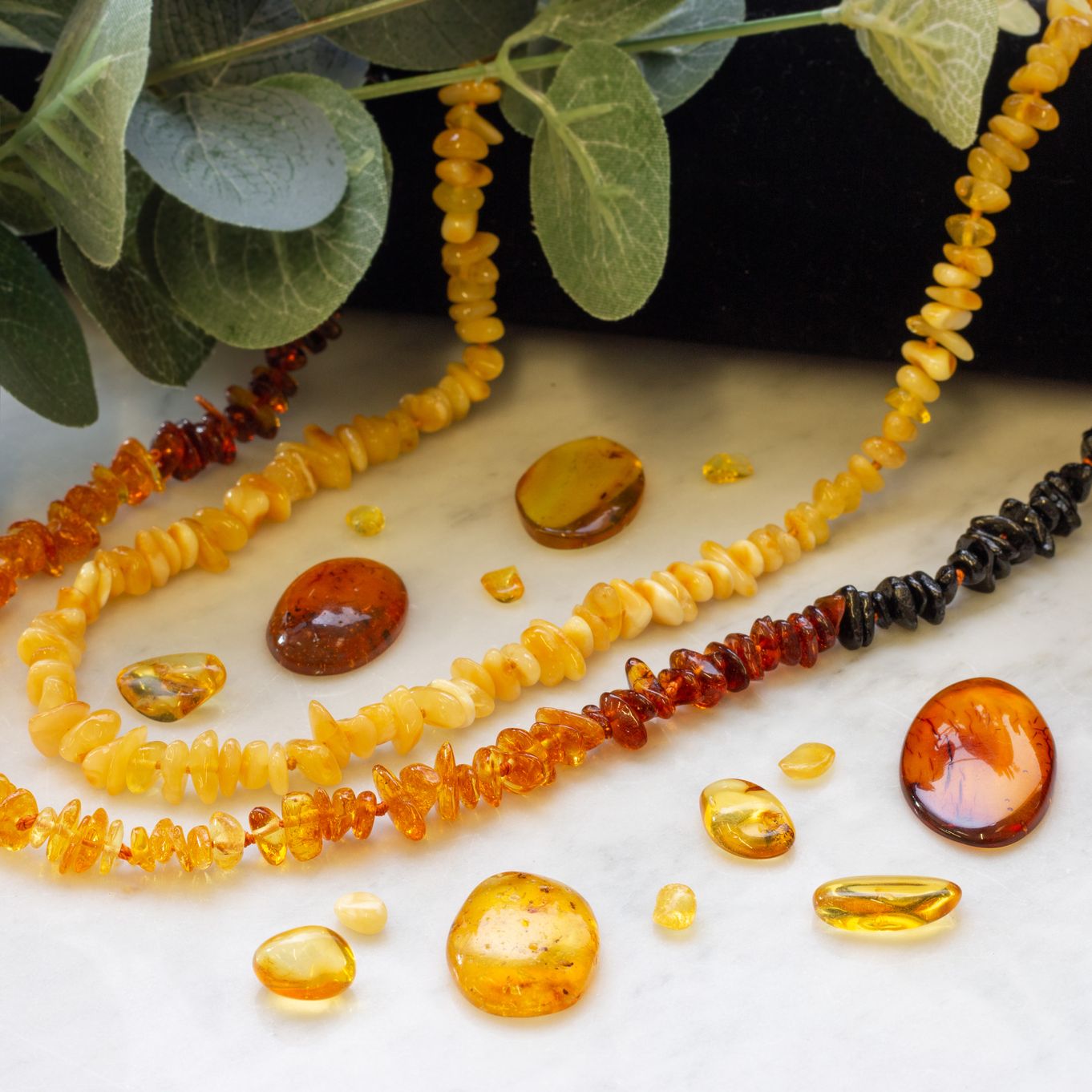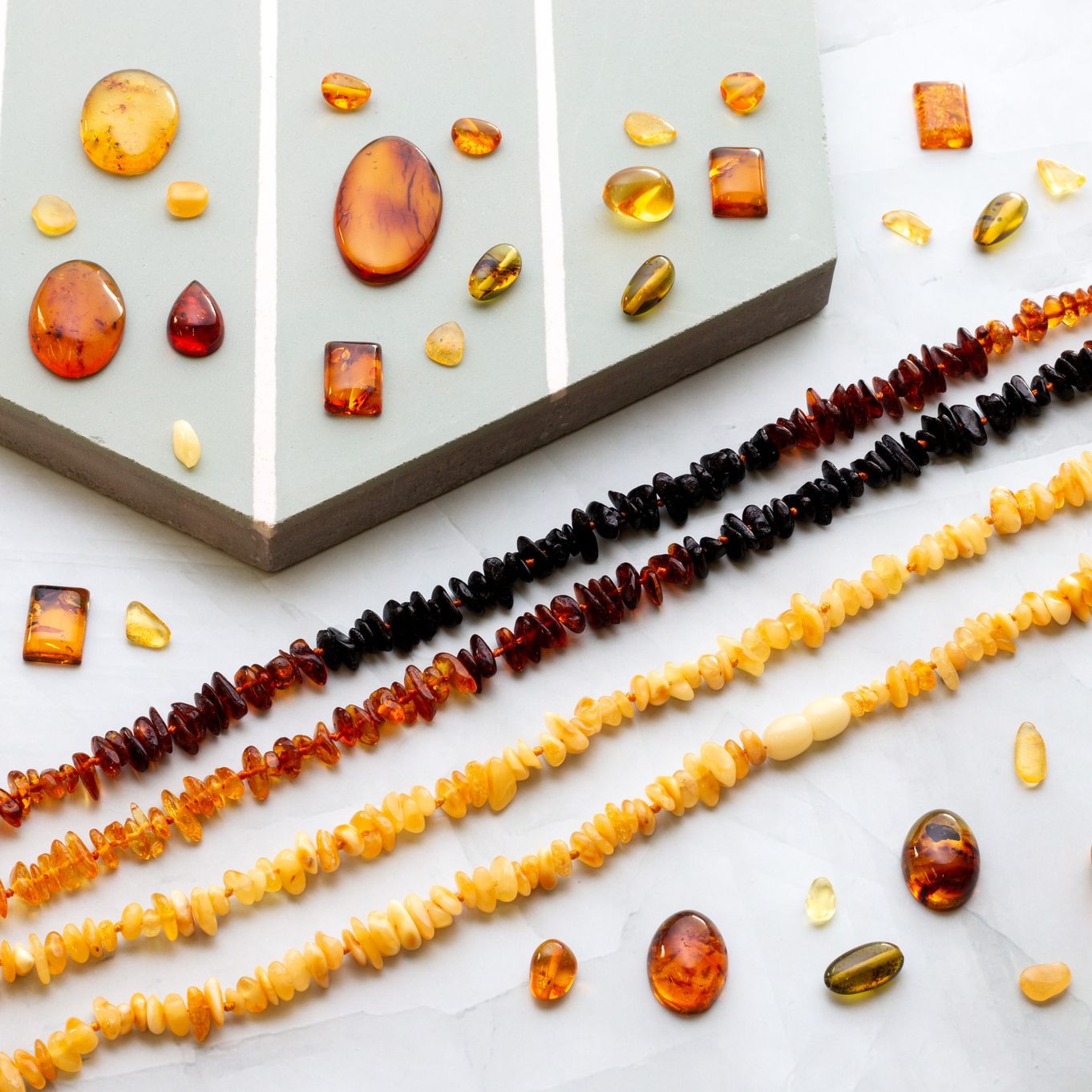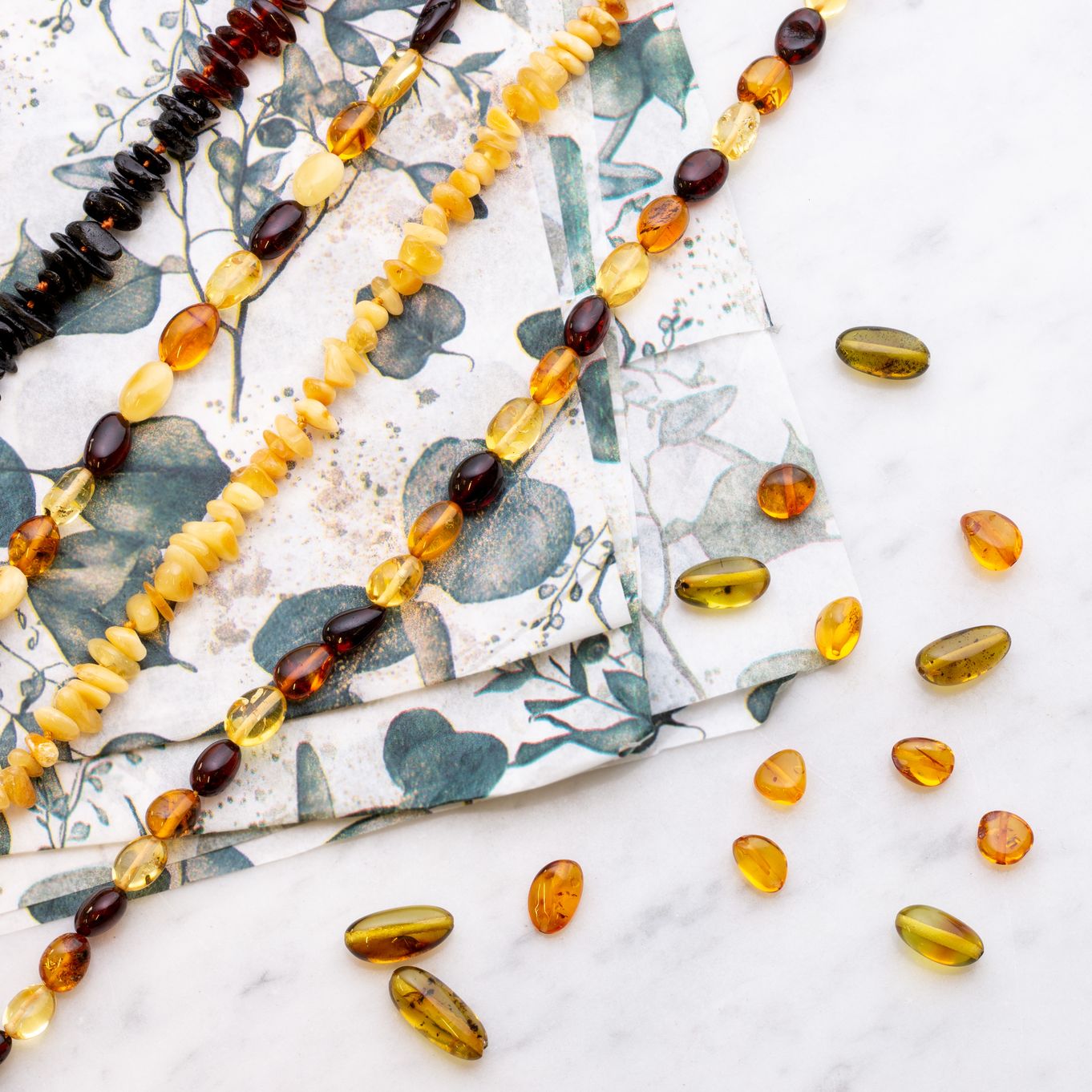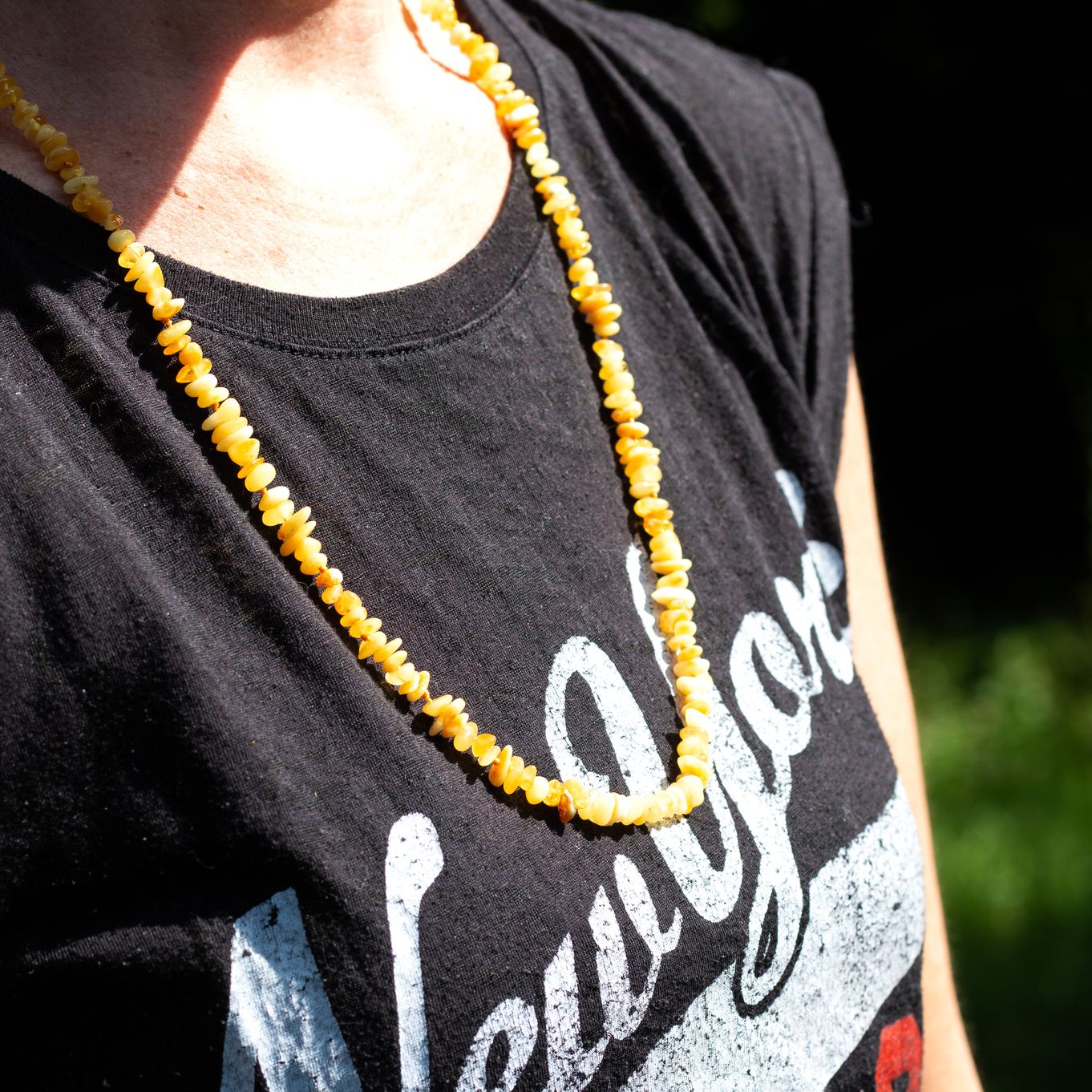 These ready-to-wear butterscotch coloured Baltic Amber chip bead necklaces are stunning. Baltic amber can age from 15 million to 44 million years old and the level of oxidization and sun exposure dictates its colour. The older the amber the more transparent it becomes. It can range from bright yellow to golden and then to dark rich brown and black depending on how old it is and its source location.
Each necklace has a screw-type plastic clasp and is approximately 70cm long (inc clasp). Each necklace, contains approximately 200 hundred chip beads, depending on the size of the beads. These could be worn as they are or re-strung or even broken down to create several other jewellery designs using silver or gold findings or mix up your design and make them unique using some of our other gemstone beads - turquoise looks amazing with amber.
Length: approximately 70cm
Treatment: Natural
Hardness of 2.5 on the Mohs scale - care must be taken with Amber as it is a very soft stone
Natural gemstone
Easily break it down to create several other jewellery designs using silver or gold findings or mix up your design and make them unique using some of our other gemstone beads
Baltic amber is approximately between 15 to 40 million years old!
Country of Origin: Lithuania
Sold as individual 70cm necklaces
Special requests
Did you know that you can add special requests for gemstones? Whether you're after matching pairs, a particular colour, pattern or shape, or even to fit a specific setting just let us know in your shopping basket and our team will personally spend time trying our very best to select the perfect gemstone for you. Learn more
Product code: SOT1873
You May Also Like