Ready To Wear Drusy Sphere Pendant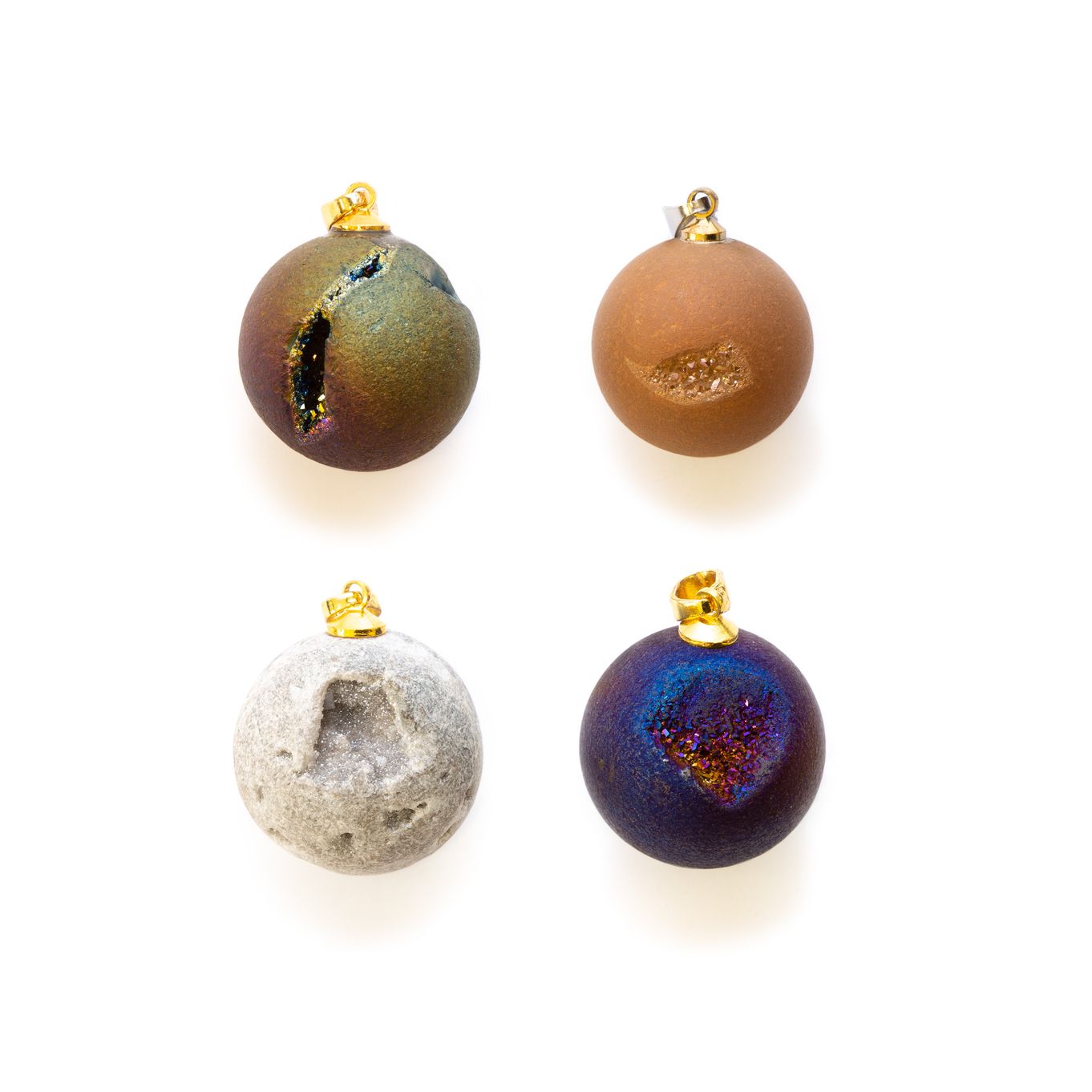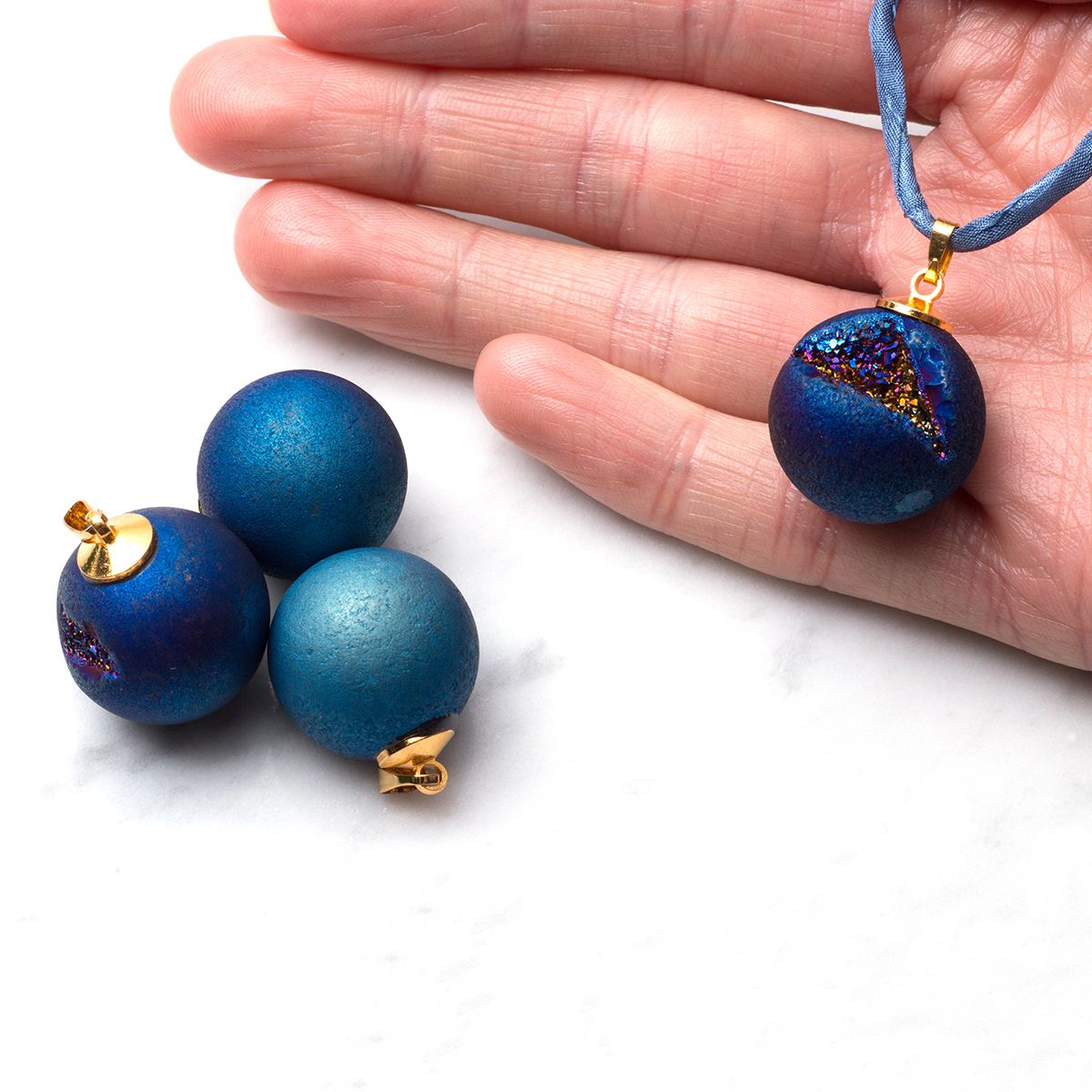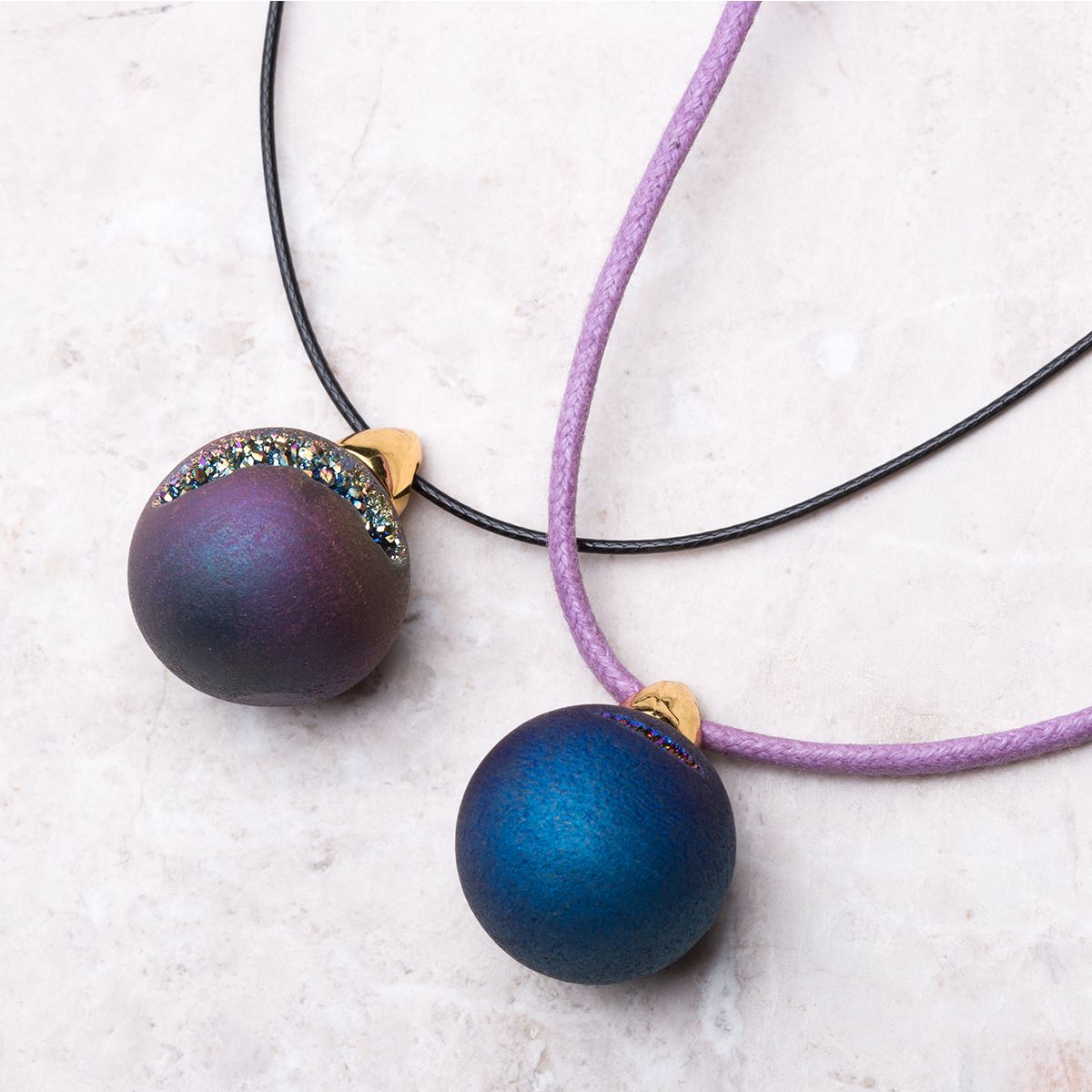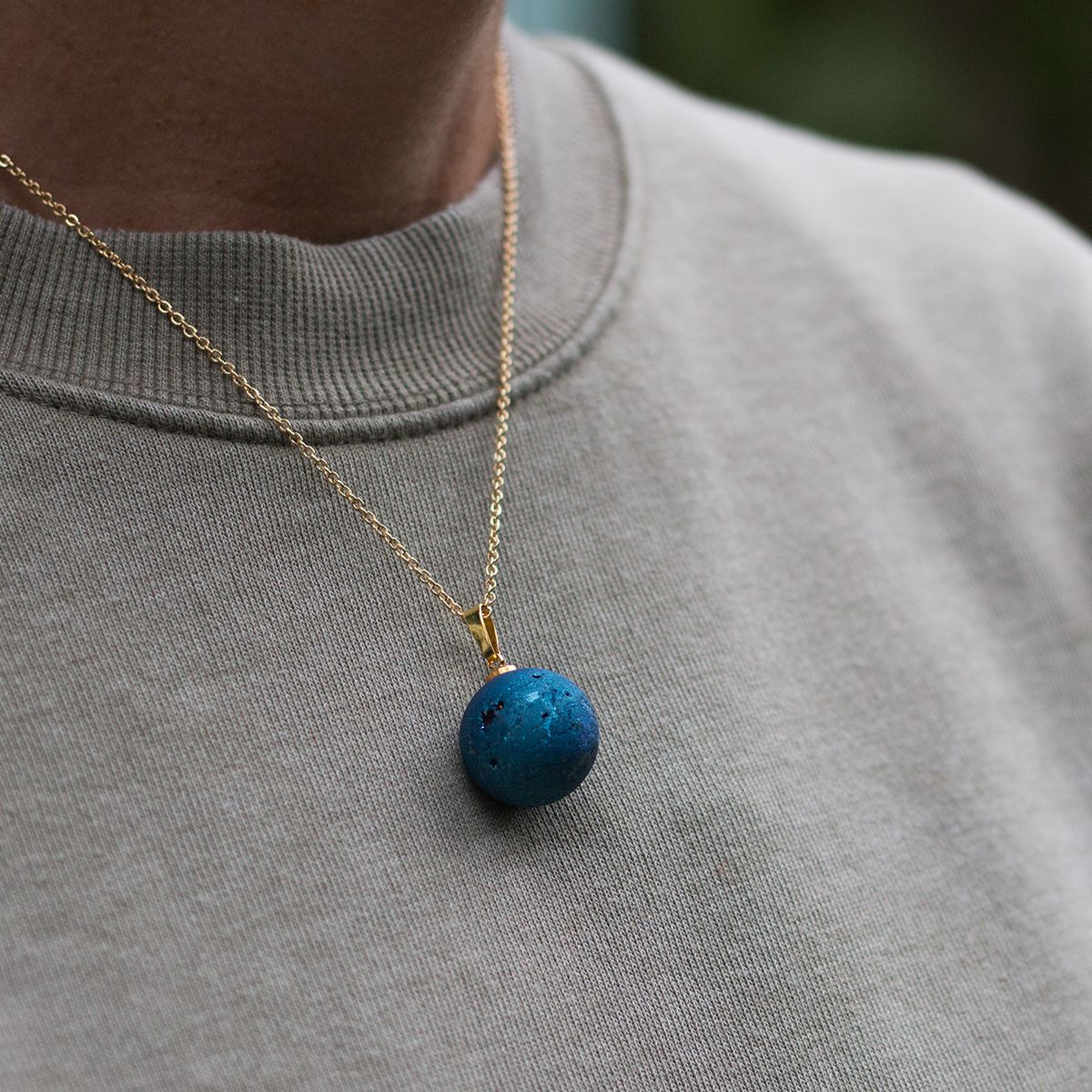 These drusy sphere pendants are really popular, they are ready to wear as they come with a gold or silver plated bail already attached and all you need to do is thread your choice cord through the loop for an instant necklace. Perfect for that last-minute gift!
Colour: petrol blue and peacock
Approximately from 20mm
Bail size: approx 2mm (silver or gold plated bail)
Sold individually without a chain or thread
Please note drusy is the natural formation of crystals and the size and shape will vary from that photographed
NB If you prefer to use a chain you will need to use a chain with either an open jump ring on the end which will enable you to remove the jump ring thread the chain through the bail and reattach the jump ring or a chain with a crimp with loop (similar to our SF53 crimp with loop) on one end of the chain which is no larger than 2mm.
Product code: SOT1835
You May Also Like