Labradorite Top Drilled Teardrop Gemstone Beads, Approx 22x7mm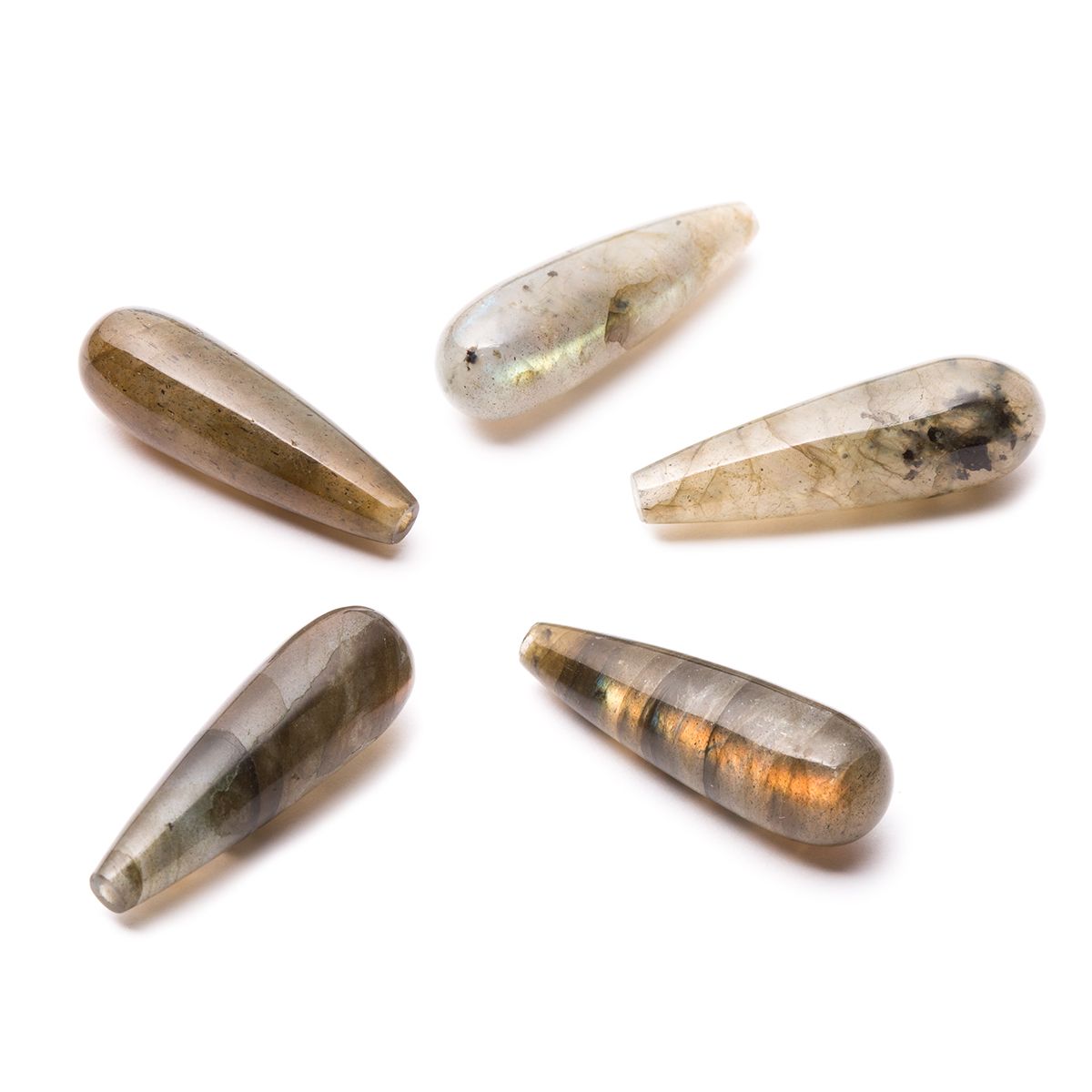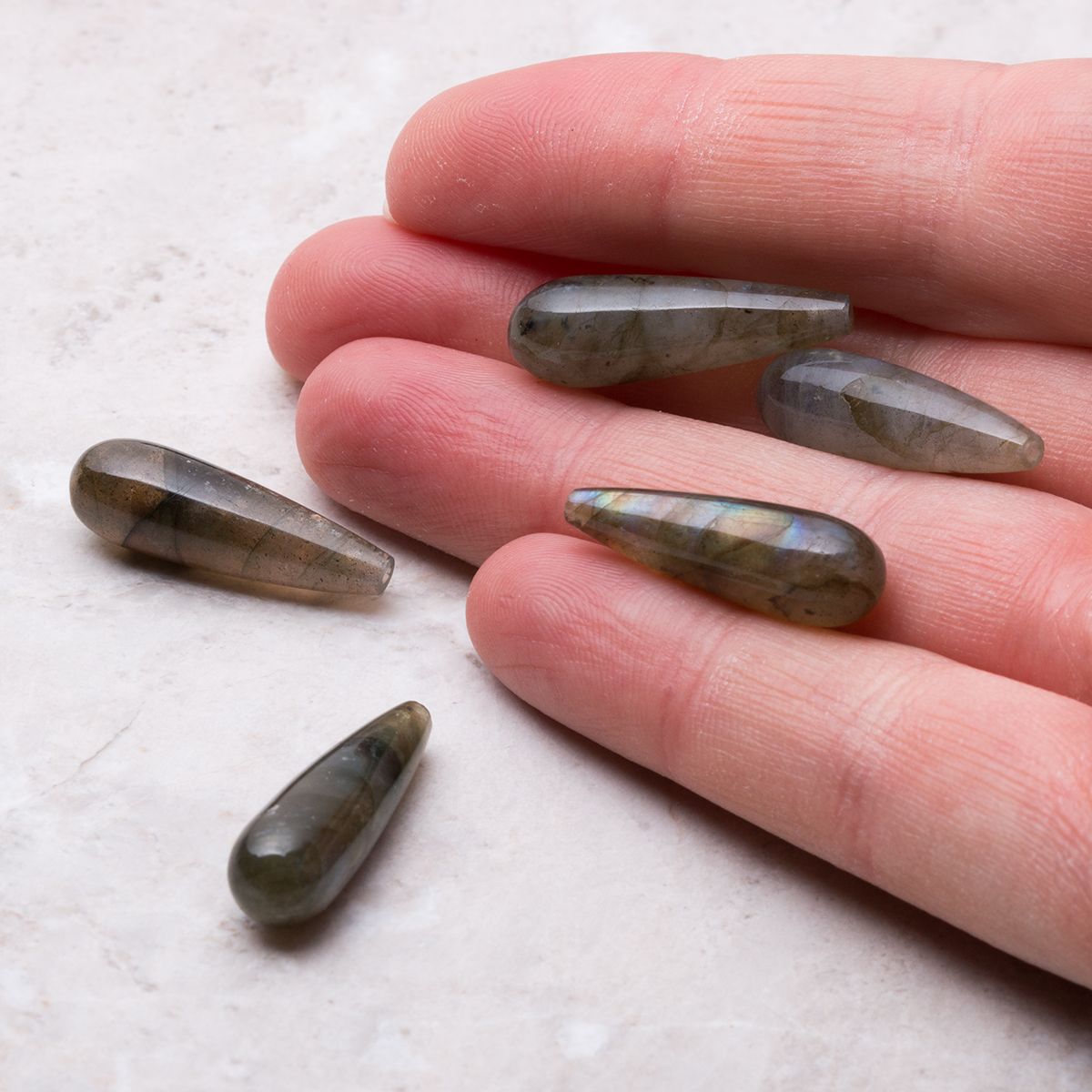 These labradorite top-drilled teardrop gemstones are simply stunning! The flashes of colour are fantastic and we're sure you'll love these as much as we do.
Create something totally unique, they are perfect for making earrings or a simple pendant by simply glueing in the peg (we recommend using Devcon 5 Minute Epoxy Glue) and attach to your choice of earwire or bail.
Top drilled
Size: Approx 22x7mm
Hardness of 6-6.5 on the Mohs scale
Natural gemstone bead -no treatment
Healing properties: strength, transformation and intuition
Country of origin: Canada and Russia
Sold individually
Please note no two are the same and they have natural inclusions
Special requests
Did you know that you can add special requests for gemstones? Whether you're after matching pairs, a particular colour, pattern or shape, or even to fit a specific setting just let us know in your shopping basket and our team will personally spend time trying our very best to select the perfect gemstone for you. Learn more
Product code: GB303