Jewellers Stone Setting Grain Tool Set (Set of 16)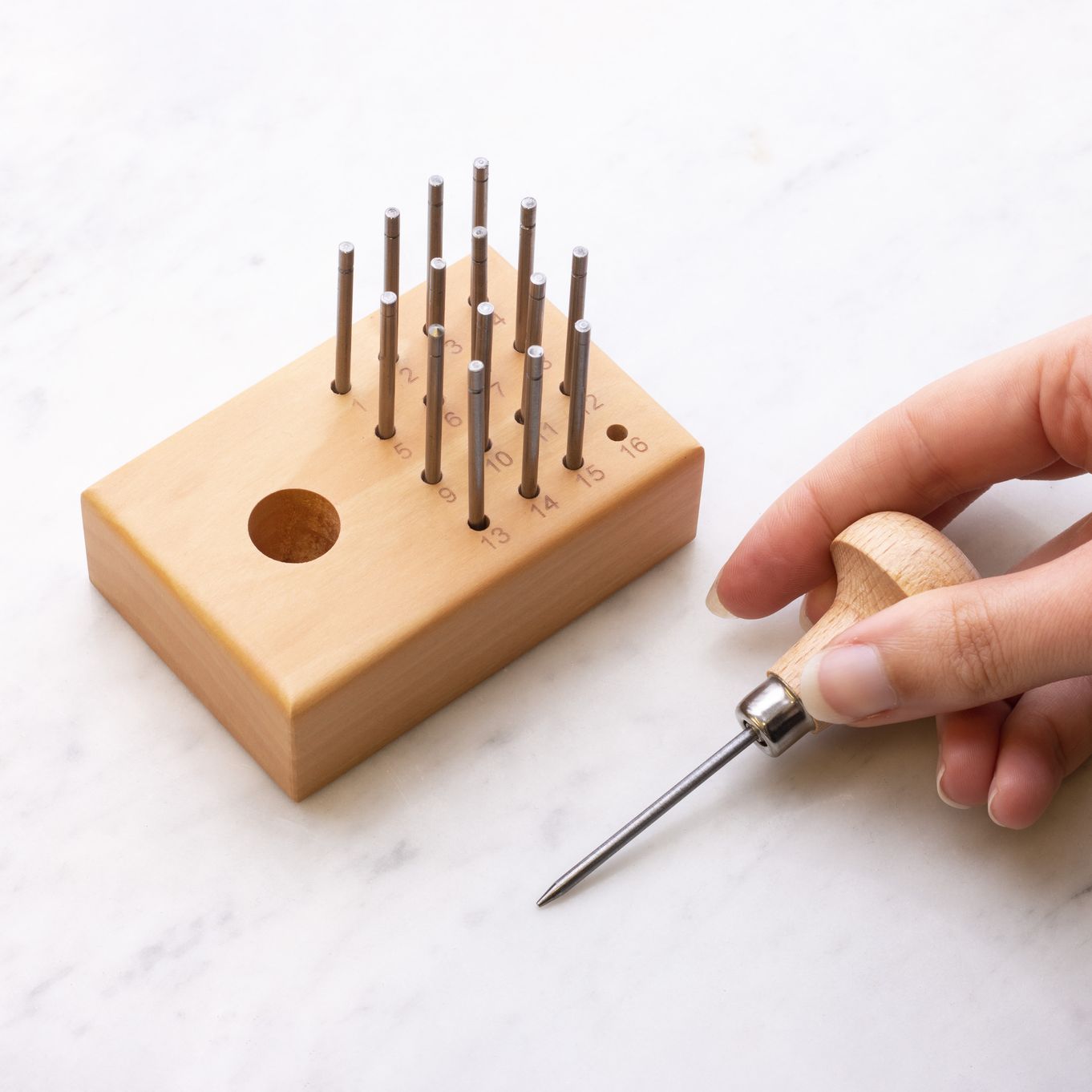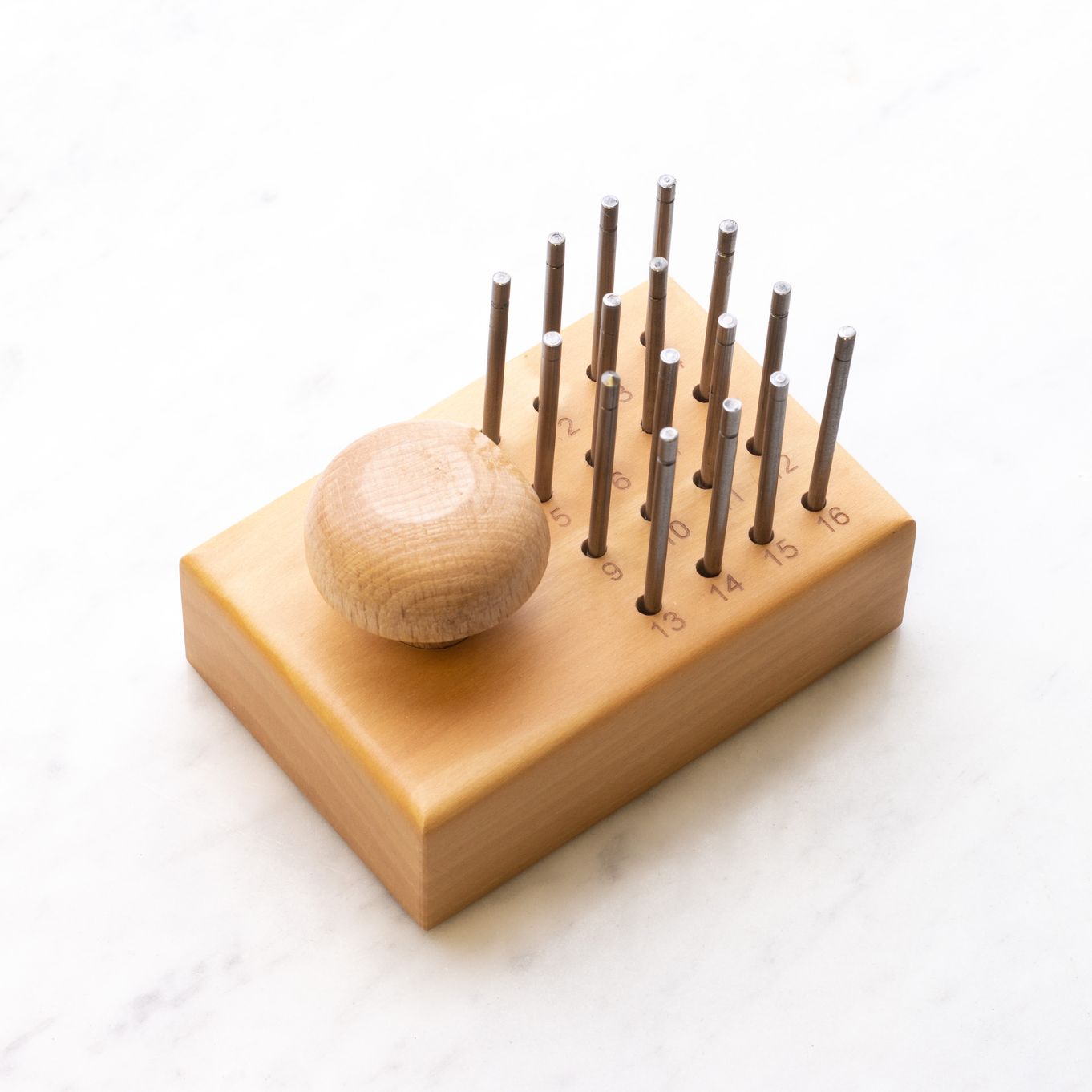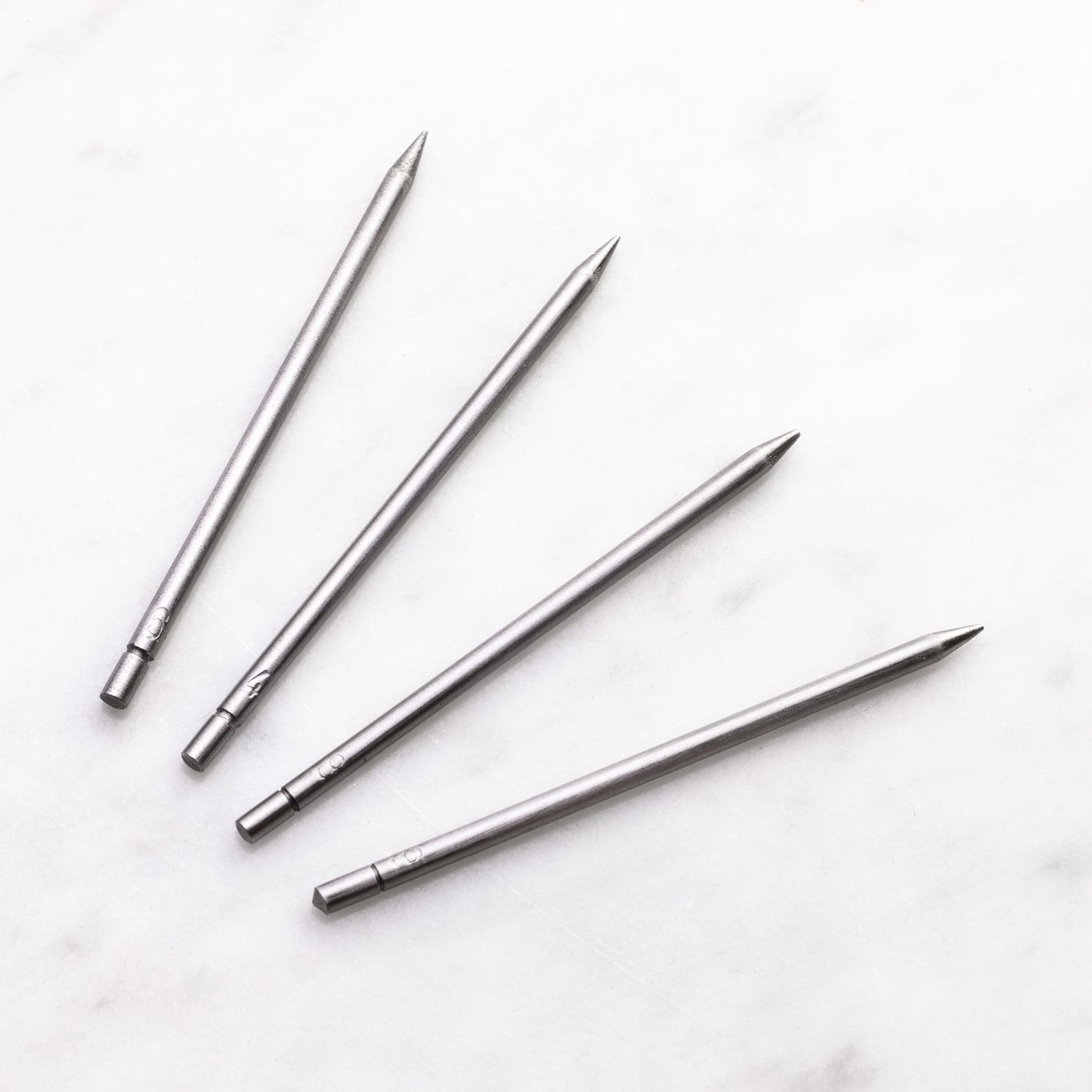 Grain setting is a method of setting stones which uses small beads of metal called grains to secure faceted stones in place. The grains are created by raising small slivers of silver with a graver. These slivers are then shaped, using a grain tool, into a rounded sphere shape over the stone to secure it in place.
This Grain Tool Set consists of 16 different-sized graining tools to help shape the beads of metal depending on your requirements.
The graining tools are made from hardened polished steel
Each tool is approximately 60mm long
Each graining tool is numbered so they are easily identifiable
Supplied with a handle and a wooden stand
Product code: C373