Imperfect Cardboard Jewellery Boxes, Pack of 5, Various sizes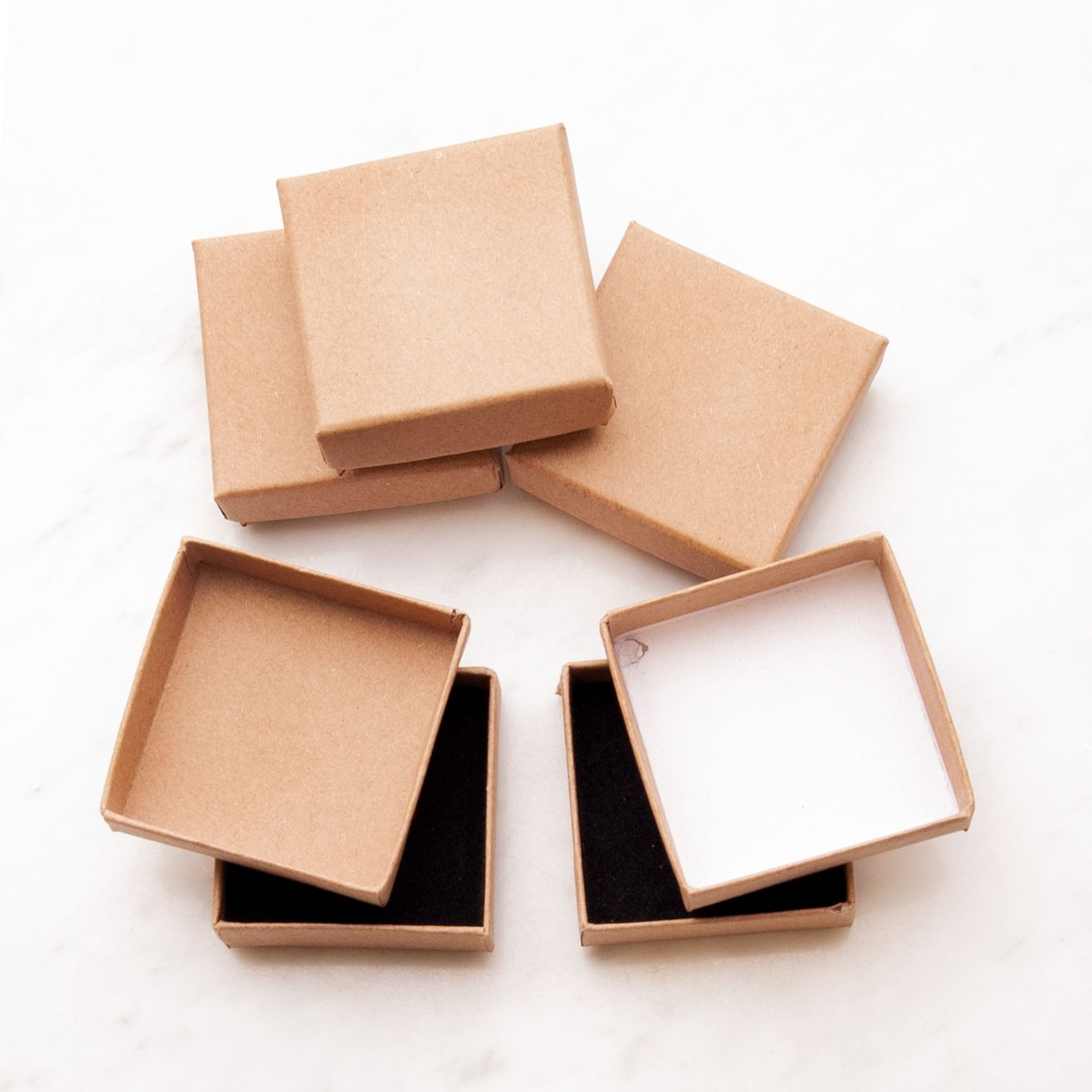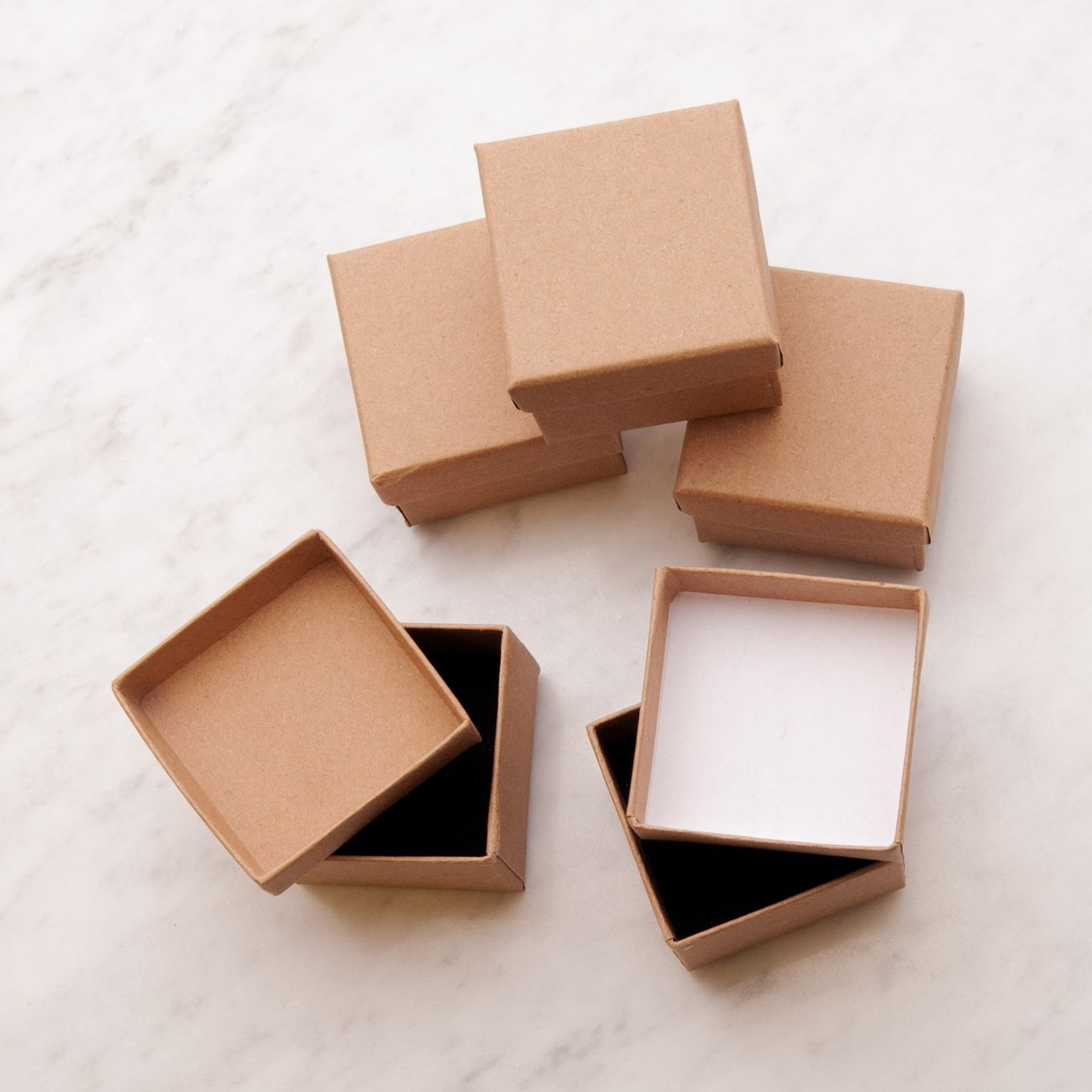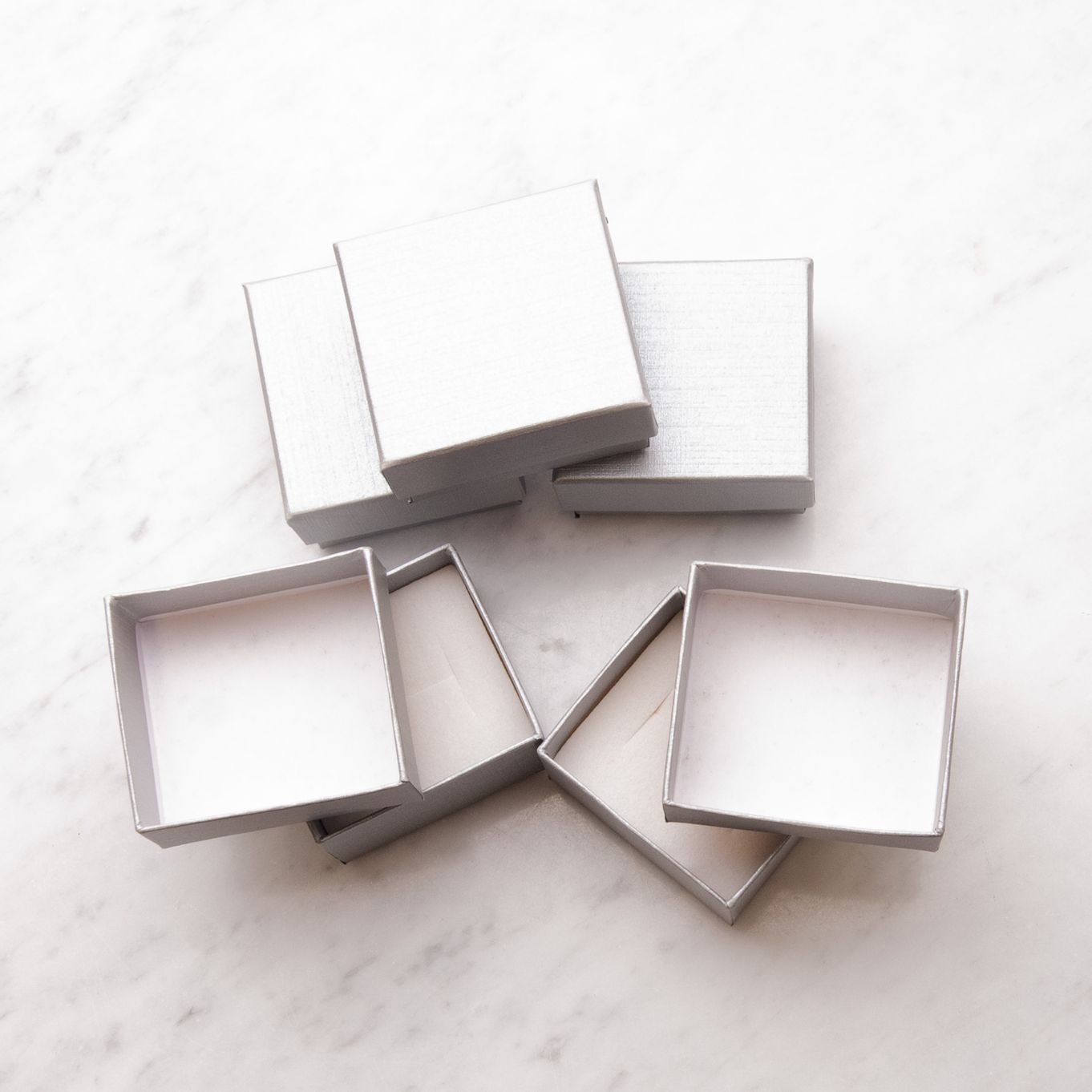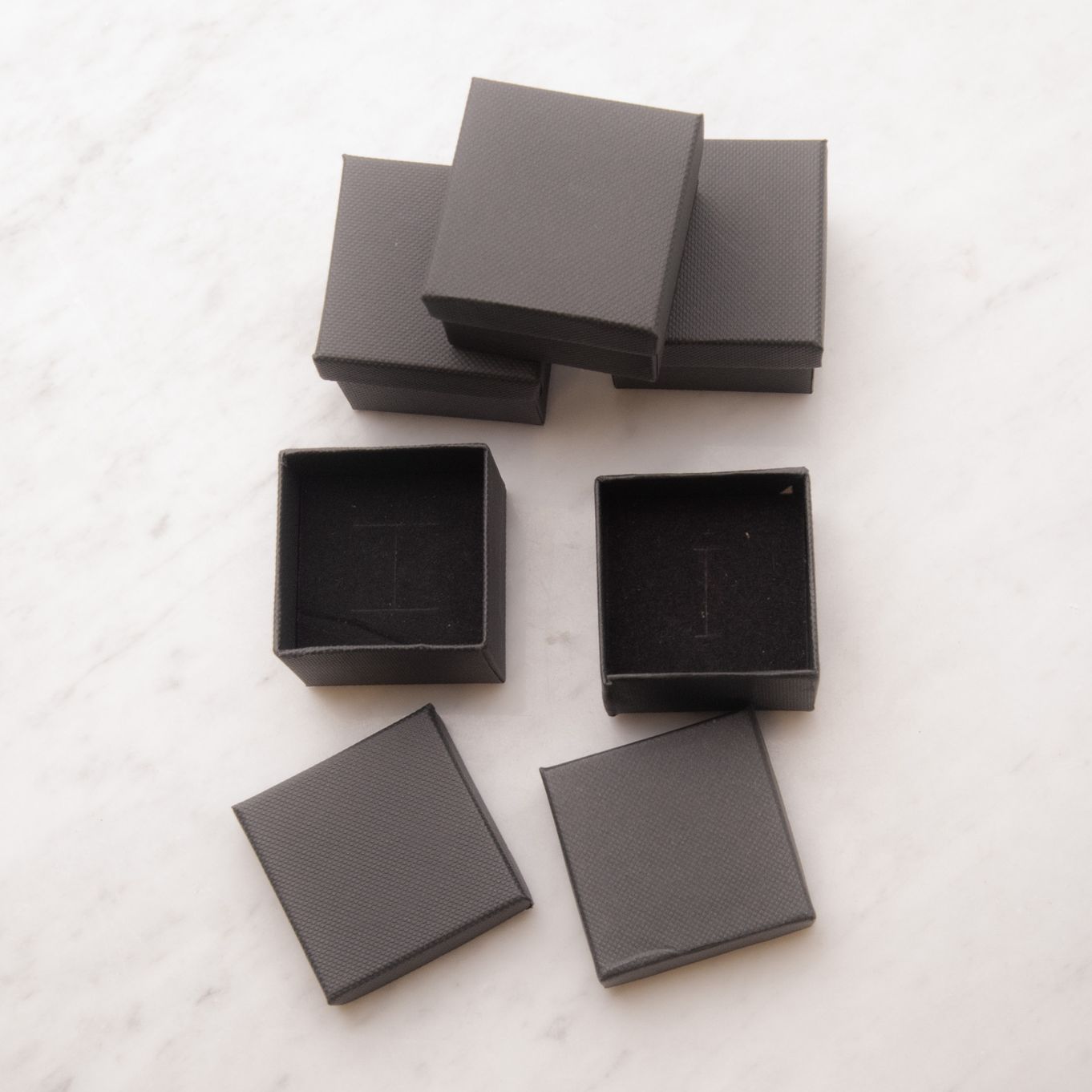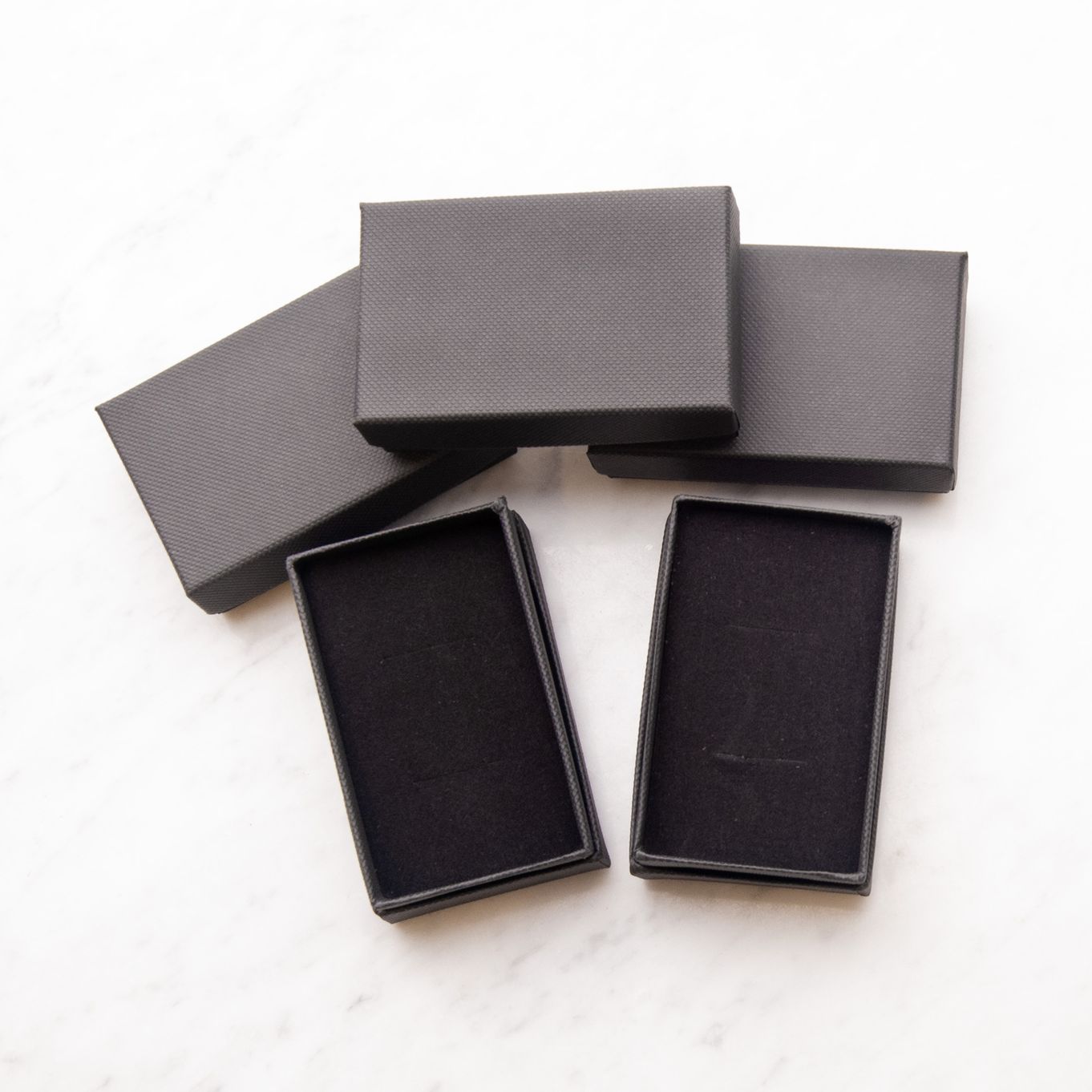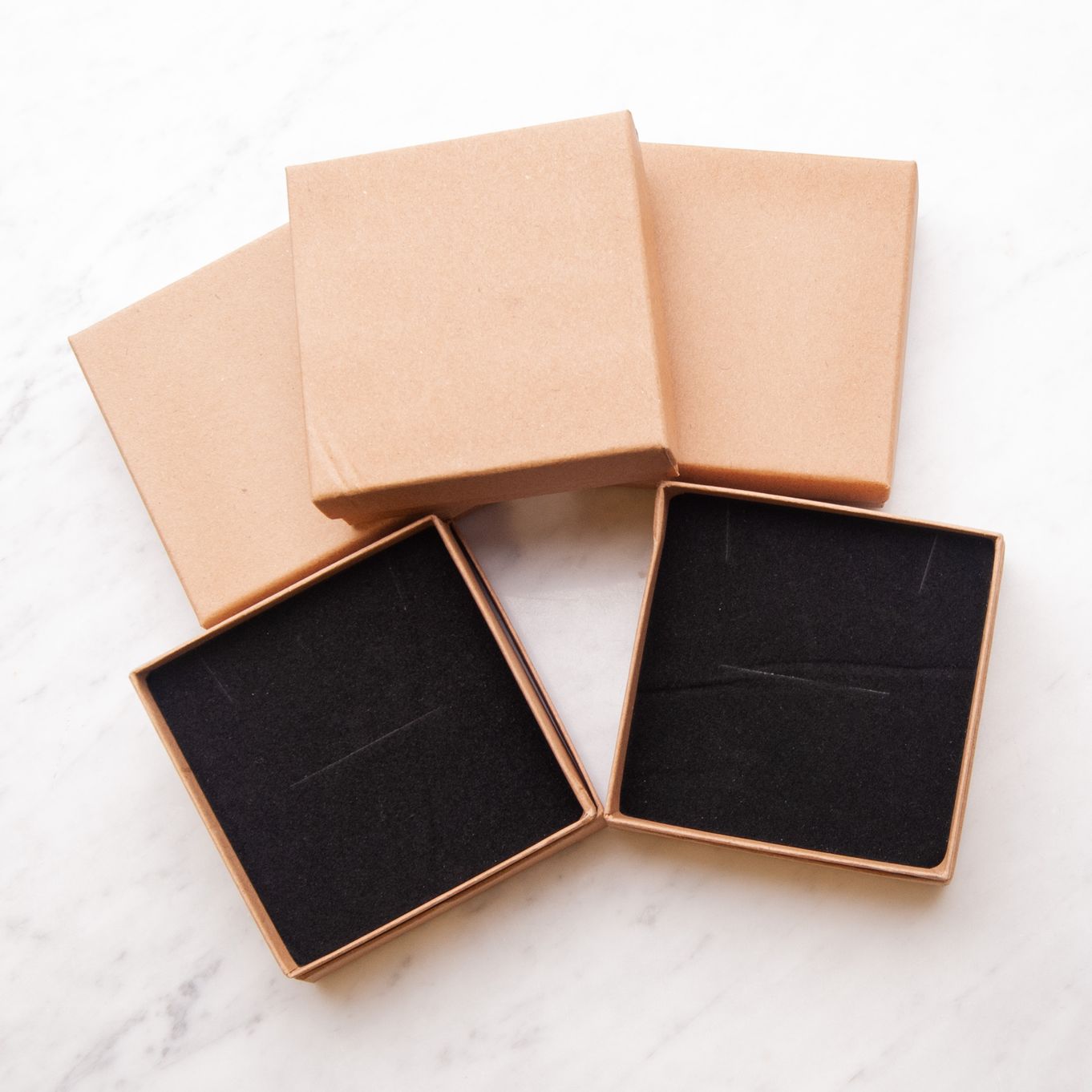 These imperfect cardboard jewellery boxes are sold in packs of 5. Various sizes and finishes are available, please see the drop down menu for availability.
We are offering these boxes at a reduced cost as they are imperfect stock. Boxes may have creases or folds on the outside and/or inside due to the outer paper not being glued down properly. Some boxes have indentations and surface marks and may also have surface marks on the insides of the box. Some of the foam inserts are either not cut properly or have creases in them.
Although we feel they are not suitable for displaying jewellery, they could make useful storage boxes.
Please note that when ordering you will receive a pack of five boxes of the same size and colour.
Sizes:
5x5x2.2cm - flat postal ring/earring box with 'H' aperture cut into a black foam insert
5x5x3.5cm - regular ring/earring box with 'H' aperture cut into a black foam insert
8x5x2.5cm - small universal with two corner and two 20mm centre apertures
9x9x3cm - large universal with two corner and one 40mm centre aperture
Product code: PB47
You May Also Like