Black Cotton Cord Necklets - Various lengths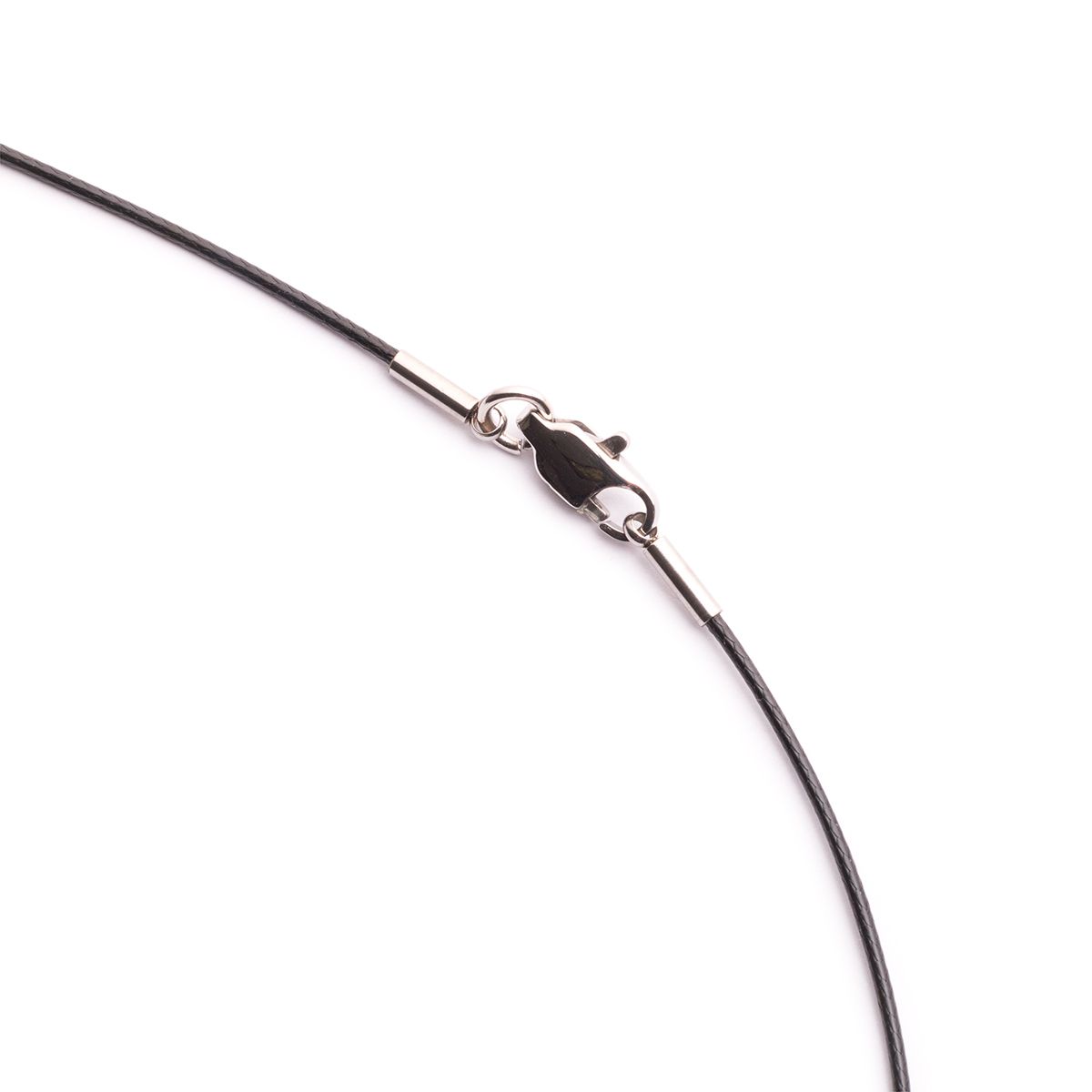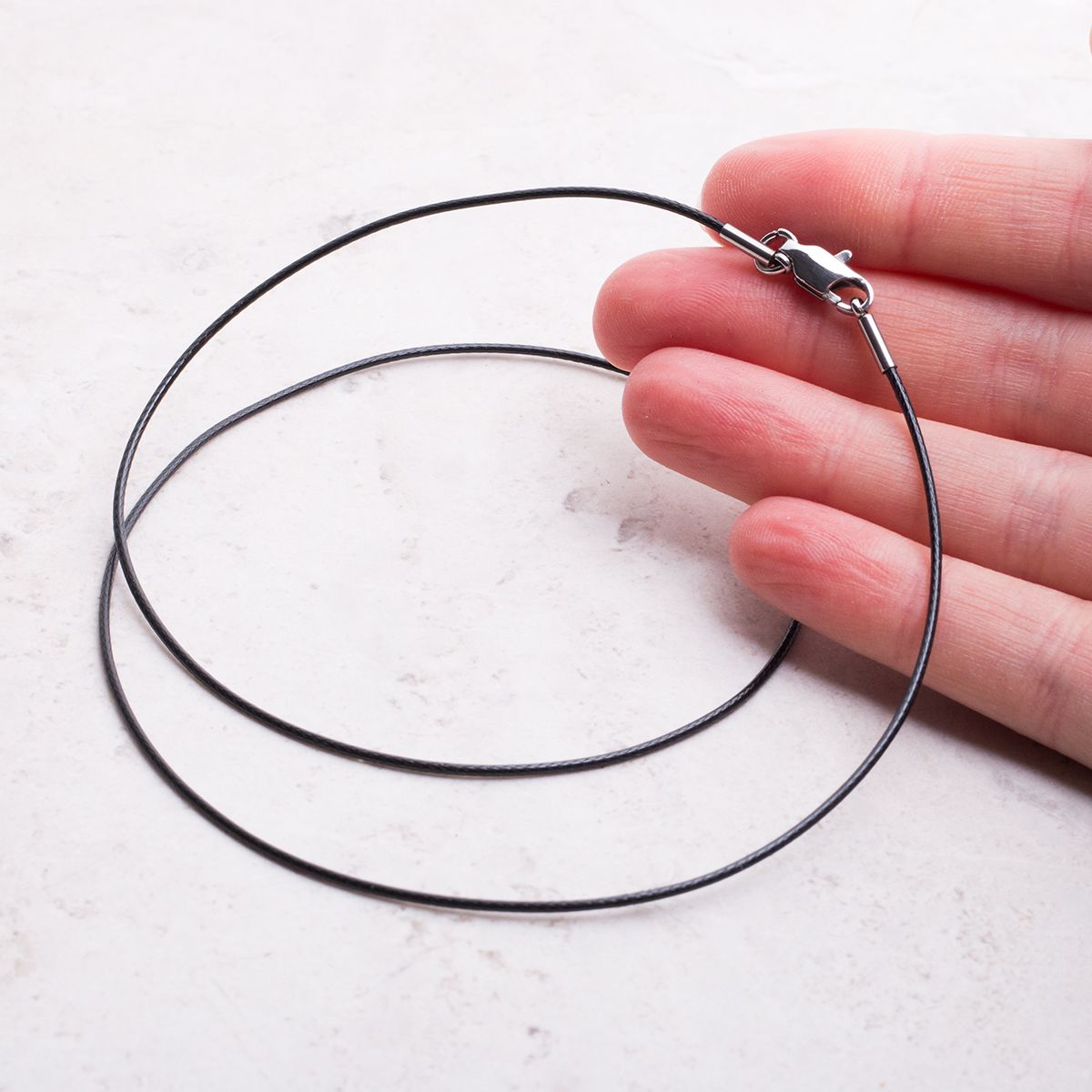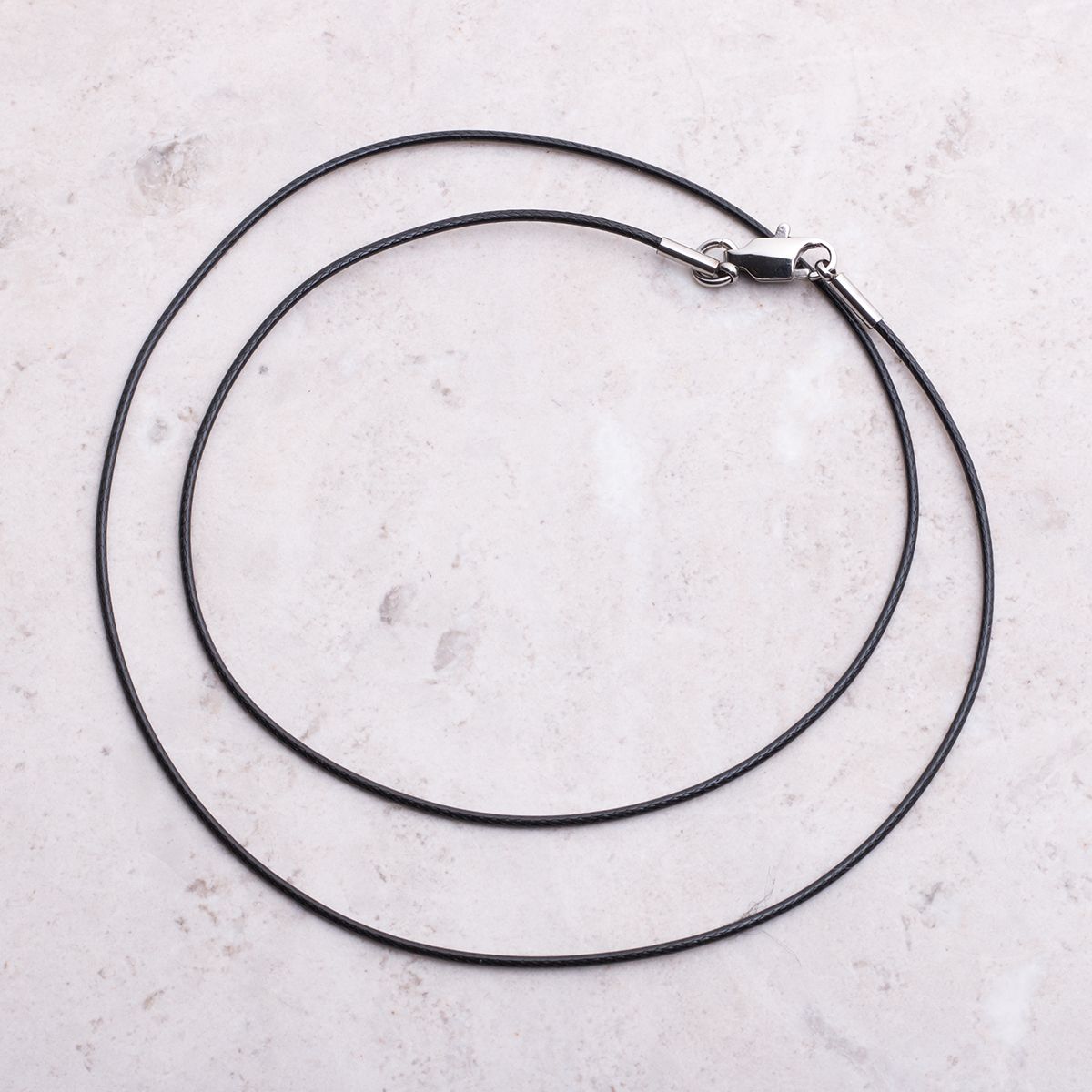 Perfect for beginners! If you want a nice easy way to create a beautiful necklace without having to select crimps, gimp wire, jump rings and clasps, then these are definitely for you.
How to use: These 40cm and 45cm lengths of 0.9mm black waxed cotton cord have crimp ends and a stainless steel carabiner clasp (sometimes known as a lobster clasp) attached so you can simply add your charms or pendants to finish the necklace. It really couldn't be simpler!
Length: approx 40cm and 45cm
Metal: Stainless steel
Crimp size: 2.4mm (your jump rings, charms, pendants or beads will need to have a hole of at least 2.5mm for it to be threaded onto the cord)
Supplied without beads, charms or pendant
Sold individually
Product code: SO1899