Bezel Stone Setting Punch Set (Set of 18)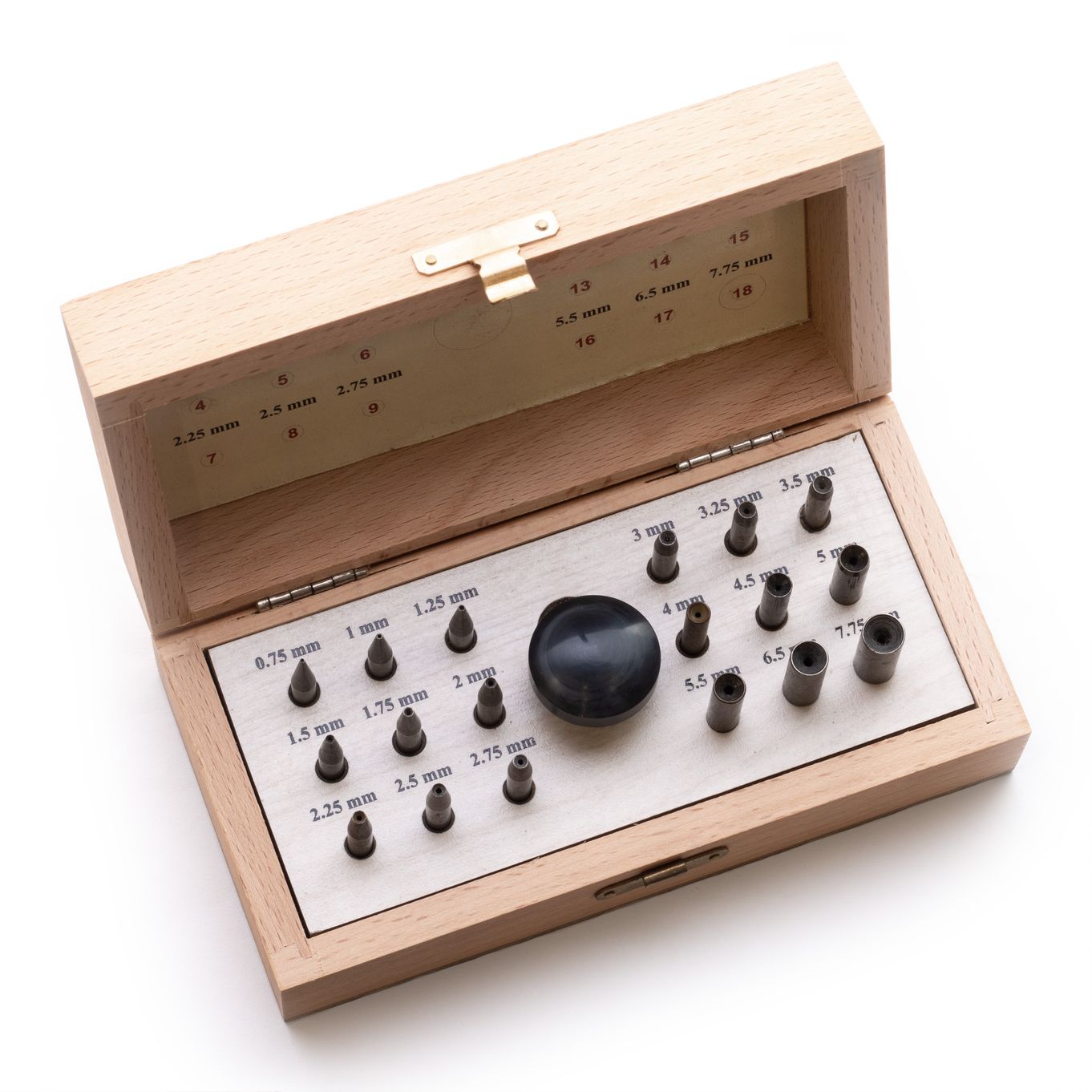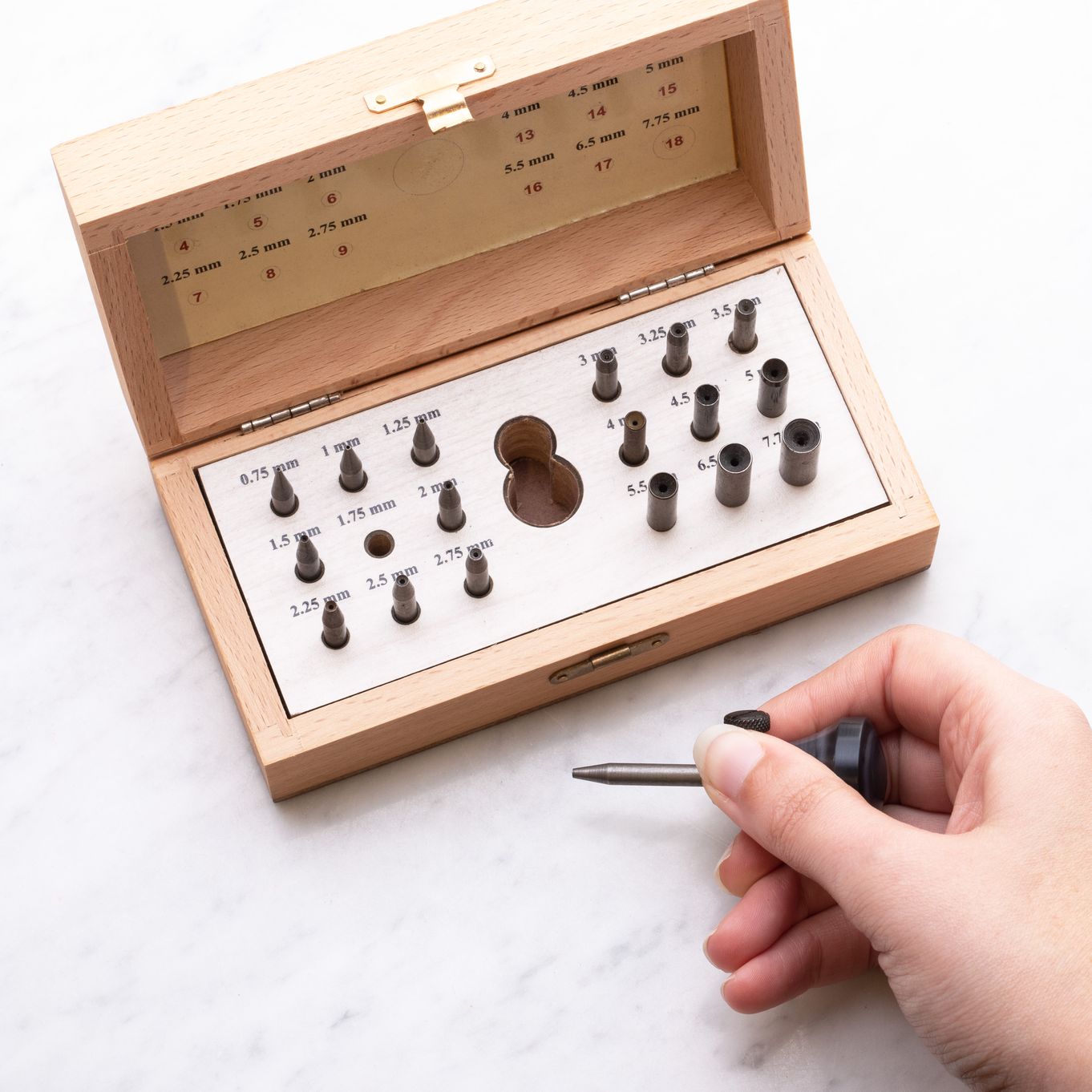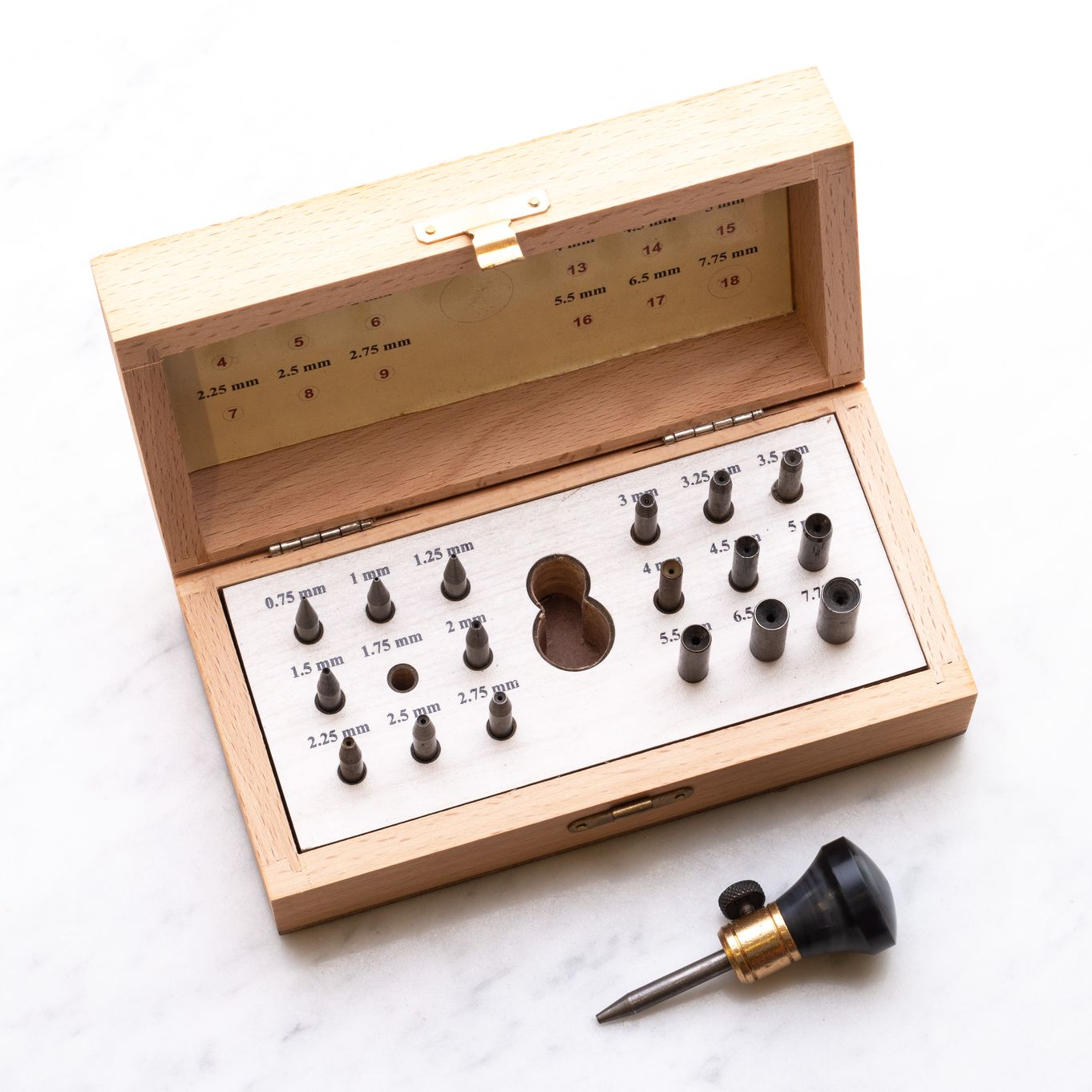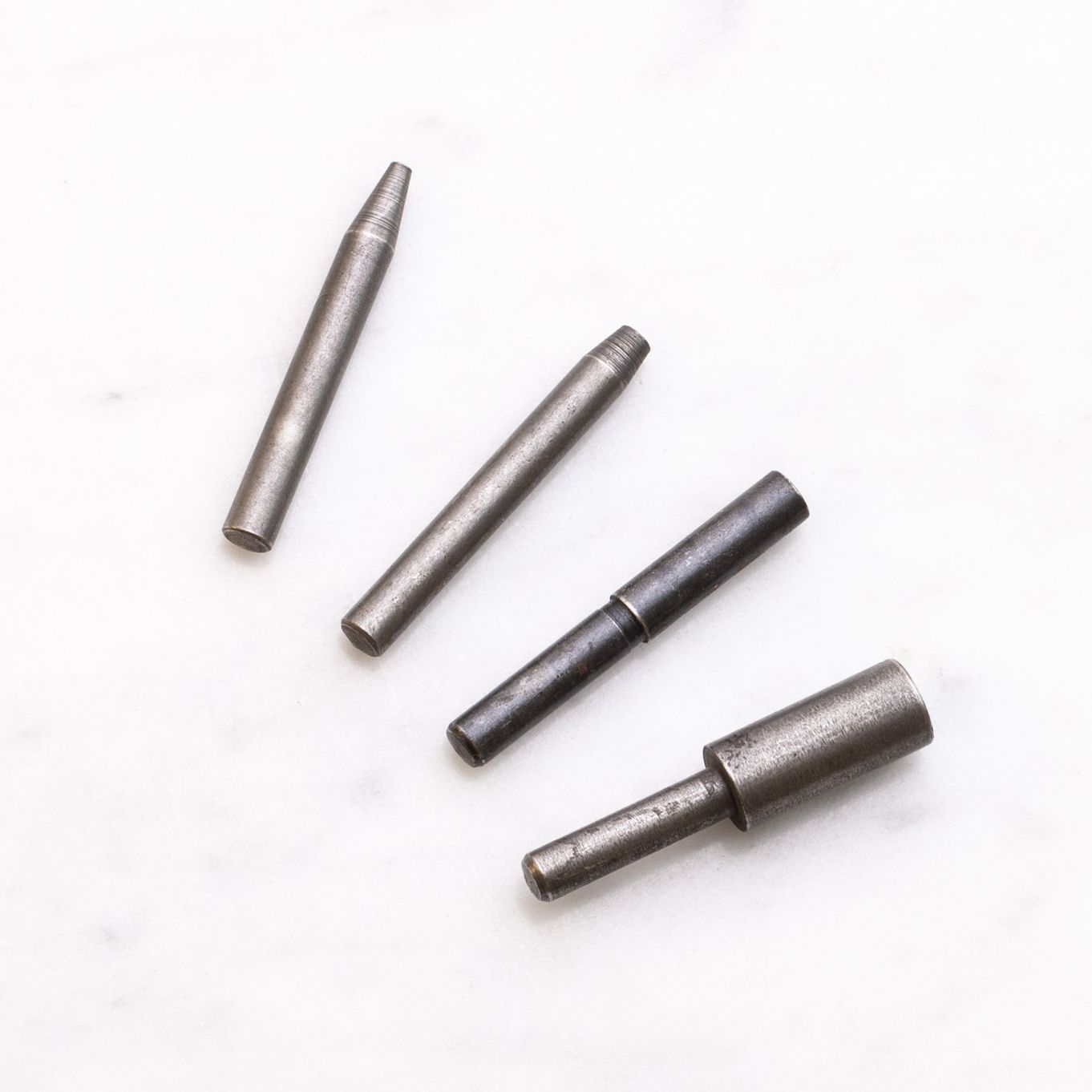 This compact bezel stone setting punch set consists of 18 punches ranging in size from 0.75mm to 7.75mm. Each punch has a smooth concave end which fits over a bezel setting. By carefully rotating the punch over the bezel setting with an even, balanced pressure, it forces the metal over the stone, securing it in place and resulting in a symmetrical, neat finish.
The wooden box neatly holds the set of 18 punches in the following sizes: 0.75mm, 1mm, 1.25mm, 1.5mm, 1.75mm, 2mm, 2.25mm, 2.5mm, 2.75mm, 3mm, 3.25mm, 3.5mm, 4mm, 4.5mm, 5mm, 5.5mm, 6.5mm and 7.75mm.
Each punch fits into the supplied handle and is secured in place by tightening the screw on the side.
How to use:
Choose the appropriate-sized punch for the stone that you wish to set.
Then place the cupped end over the stone and carefully rotate the punch. This motion will then push the metal over the stone.
Product code: C374