Assorted Sterling Silver Findings Pack for Necklets and Bracelets (26 pieces)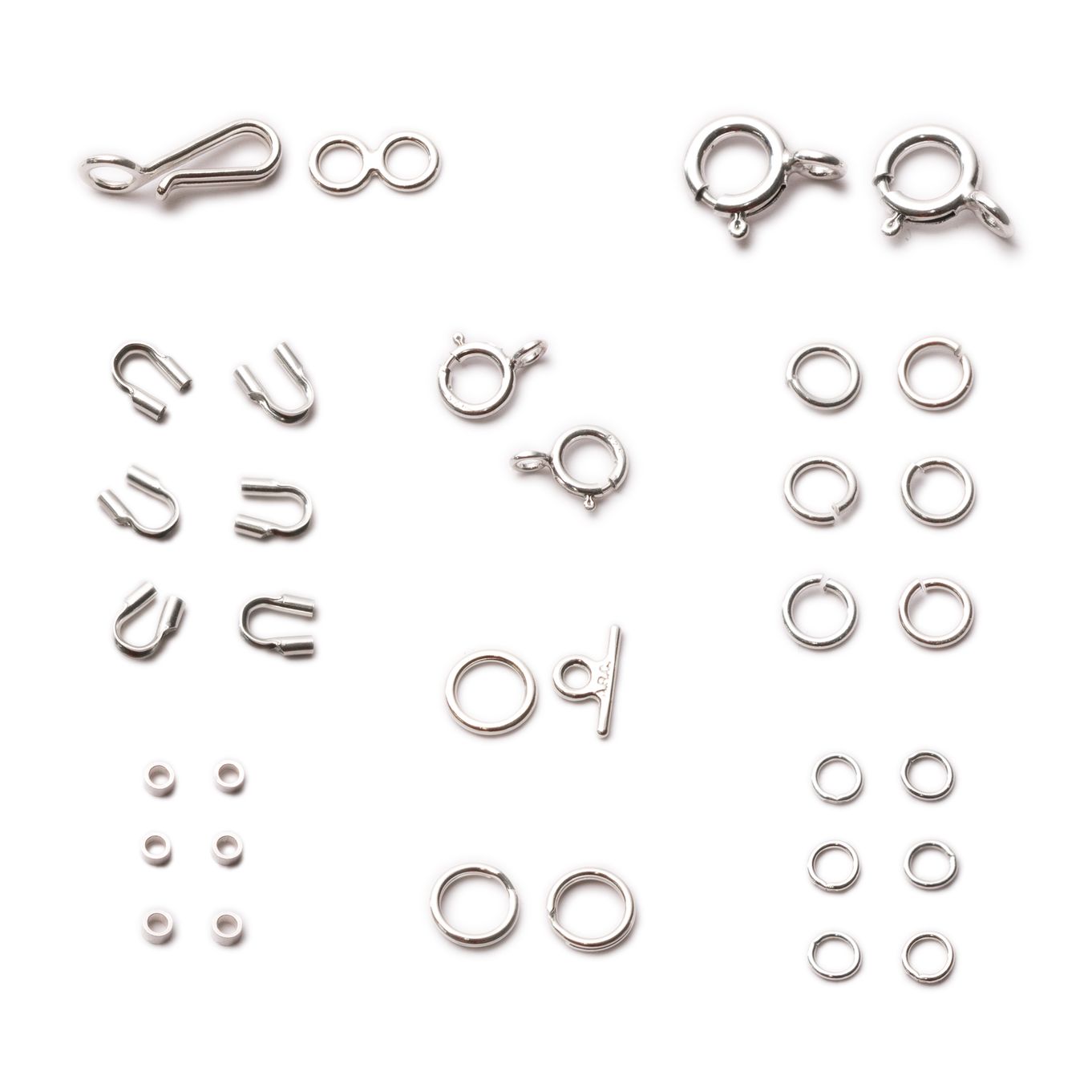 This pack contains lots of useful findings to finish necklets and bracelets.
Pack includes: approximately 26 sterling silver pieces and includes jump rings, several different styles of clasps, crimps, thread protectors and more.
There are enough pieces to complete several necklet and bracelet projects and you will probably have some useful spare pieces too! The pack is perfect for beginners as well as being very useful for experienced jewellery makers wishing to stock up on useful components. Simply select some beads and your choice of thread and get making!
Explore our range of gemstone beads to incorporate into your designs or if you simply can't decide, why not try one of our very popular bead packs full of our own selection of gorgeous gemstone beads.
Product code: SF192