Assorted Imperfect Faceted Gemstone Packs (minimum 6 stones per pack)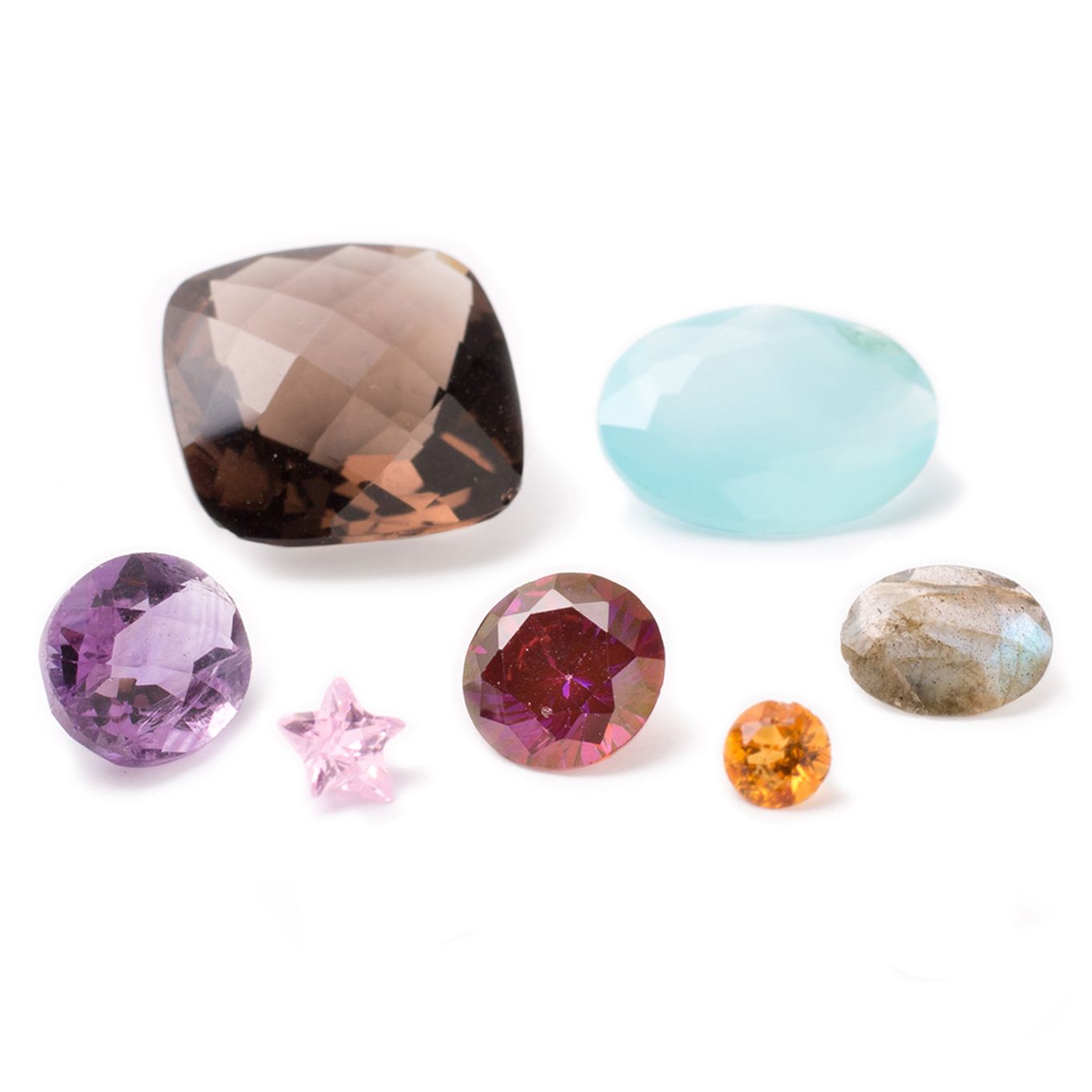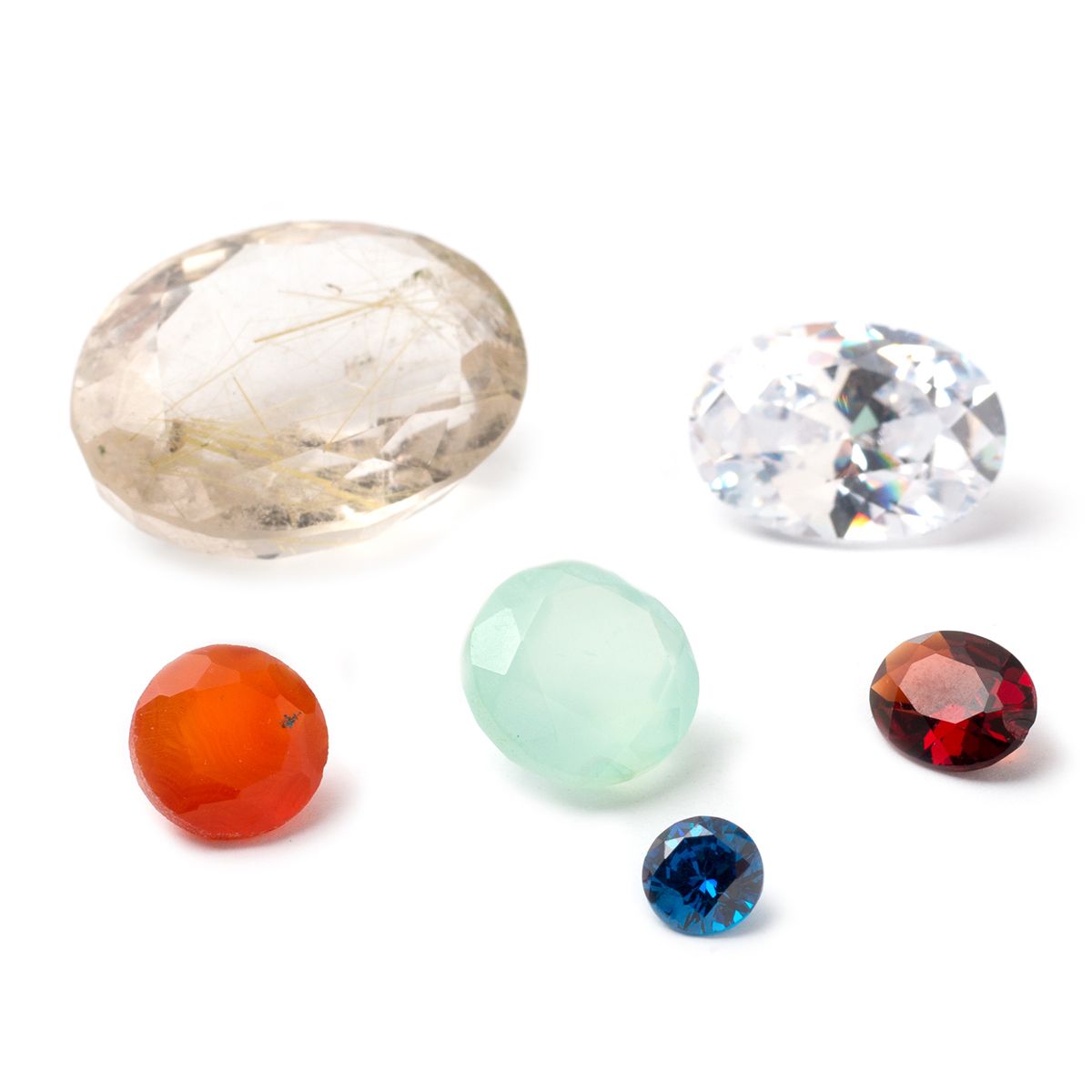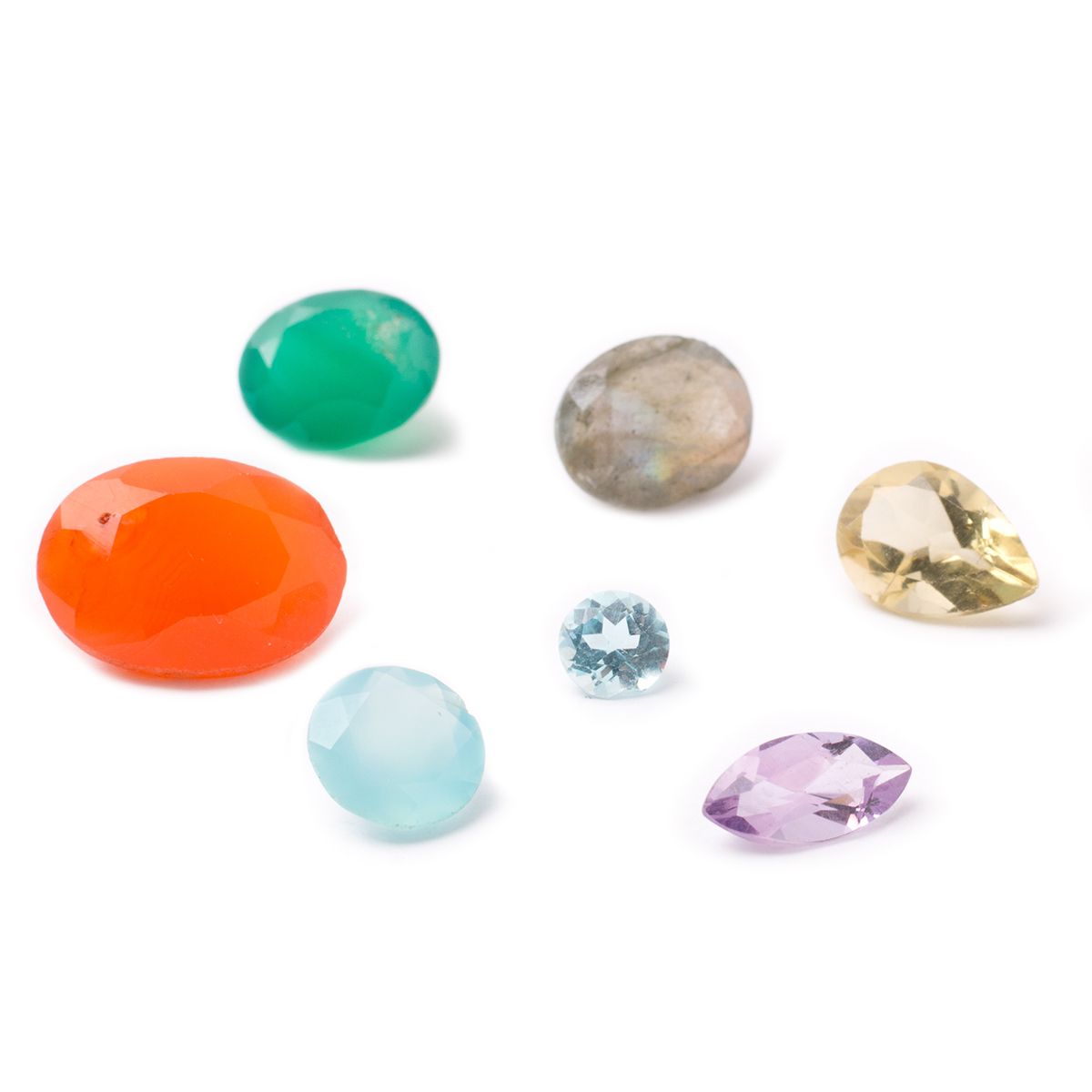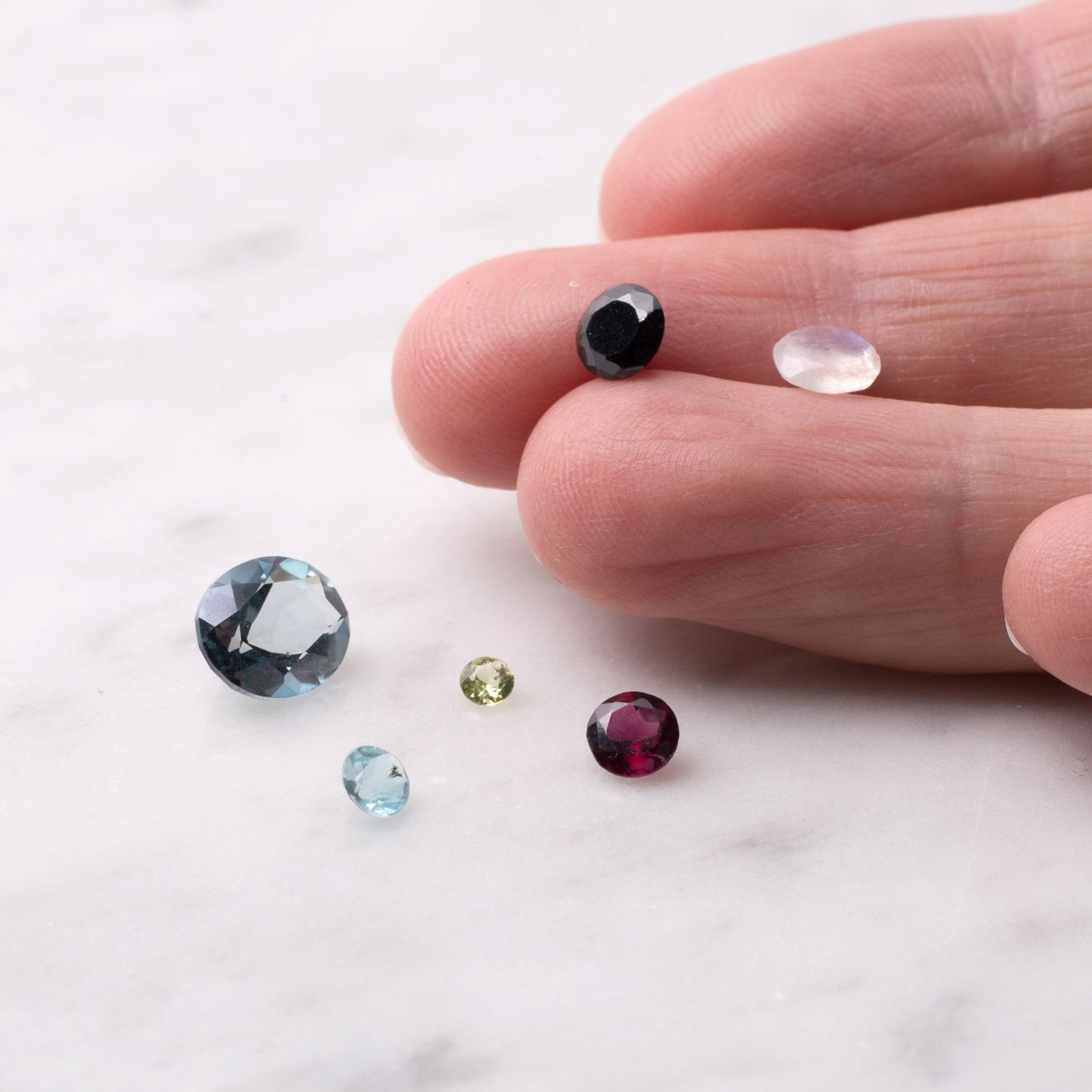 These assorted imperfect faceted gemstone packs have a mix of faceted stones for you to set. These are a great idea if you can't decide which stones to buy or want to practice your setting techniques.
Some of these stones have blemishes and others may have chips, others have been selected from overstocked items or samples we have bought.
Packs include faceted gemstones in a variety of shapes and sizes from 2mm round up to 20x17mm oval.
All stocks vary and each pack is different from the next
Each pack contains a minimum of 6 stones
These stones are imperfect and have blemishes and others may have chips
Our images are a representation of a selection of stones from the stock you may receive
Click below to read our helpful pages:
Product code: SO1834