African Turquoise Faceted Beads - Various sizes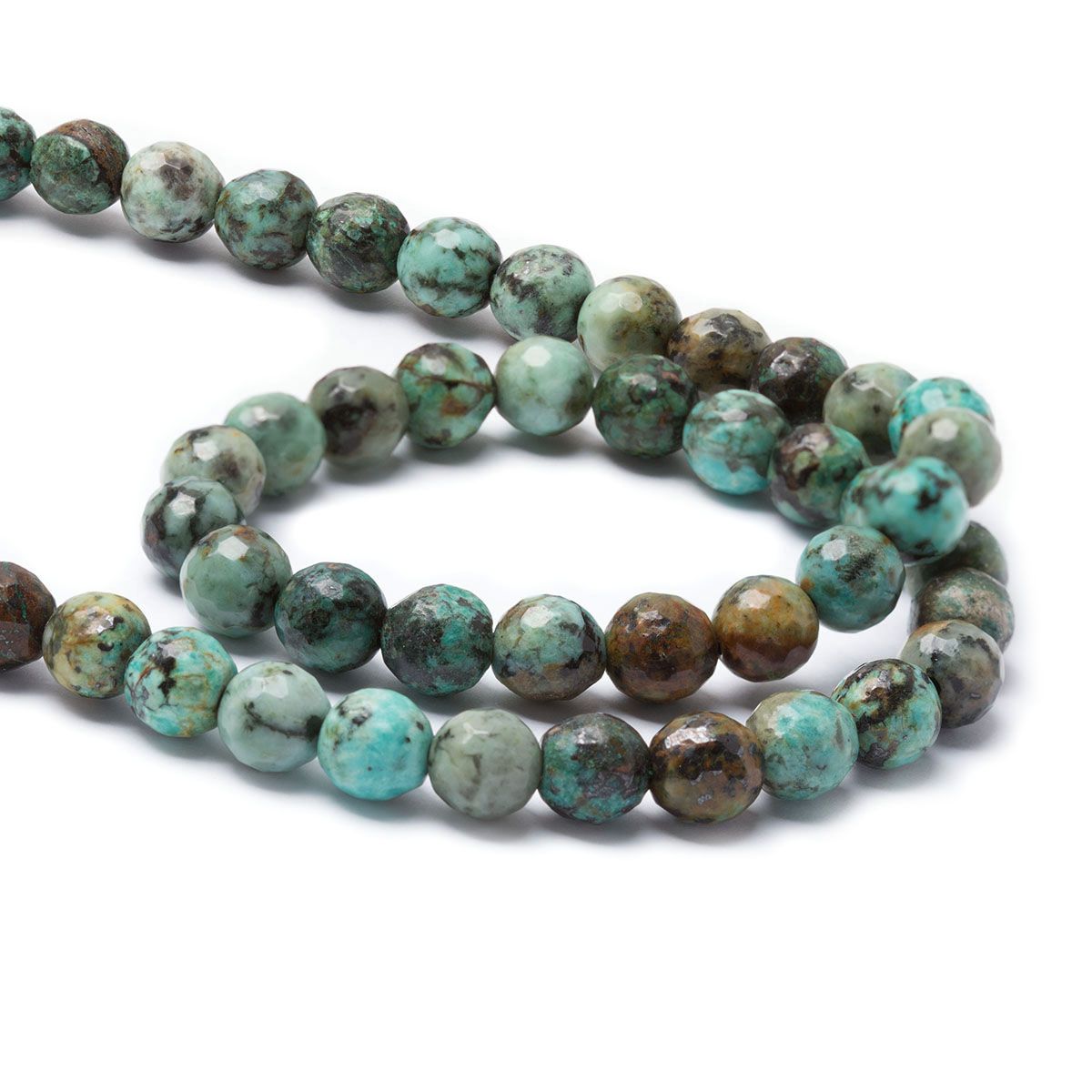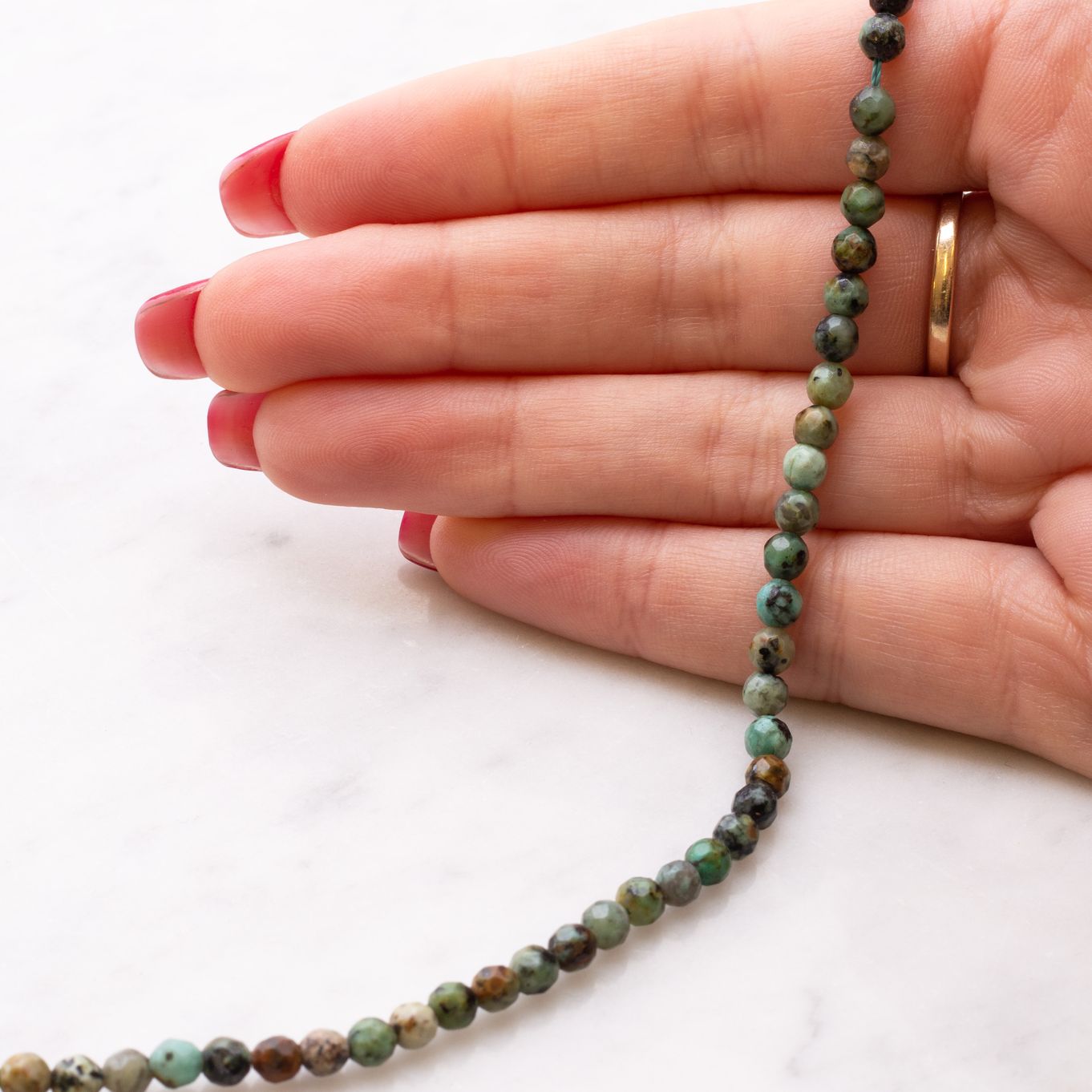 These beautiful African turquoise beads have wonderful earthy tones of green, turquoise and brown. African turquoise is actually speckled jasper. Each bead has facets which catch the light and highlight their unique black mottled patterns.
For inspiration, take a look at our 'Make The Look' step by step jewellery designs.
Fully drilled beads
Size: approximately 4mm, 6mm and 8mm
Hole size: approx 0.8mm
Hardness of 6.5-7 on the Mohs scale
Natural gemstone bead - no treatment
Healing properties: balance, confidence and energy
A 4mm 36cm strand contains approximately 90 beads
A 6mm 36cm strand contains approximately 57 beads
An 8mm 37cm strand contains approximately 45 beads
Country of origin: Africa
NB These beads have a size tolerance of 0.5mm
Sold per strand
Special requests
Did you know that you can add special requests for gemstones? Whether you're after matching pairs, a particular colour, pattern or shape, or even to fit a specific setting just let us know in your shopping basket and our team will personally spend time trying our very best to select the perfect gemstone for you. Learn more
Product code: SOT1831
You May Also Like