Cultured Freshwater Pearl Stud Earrings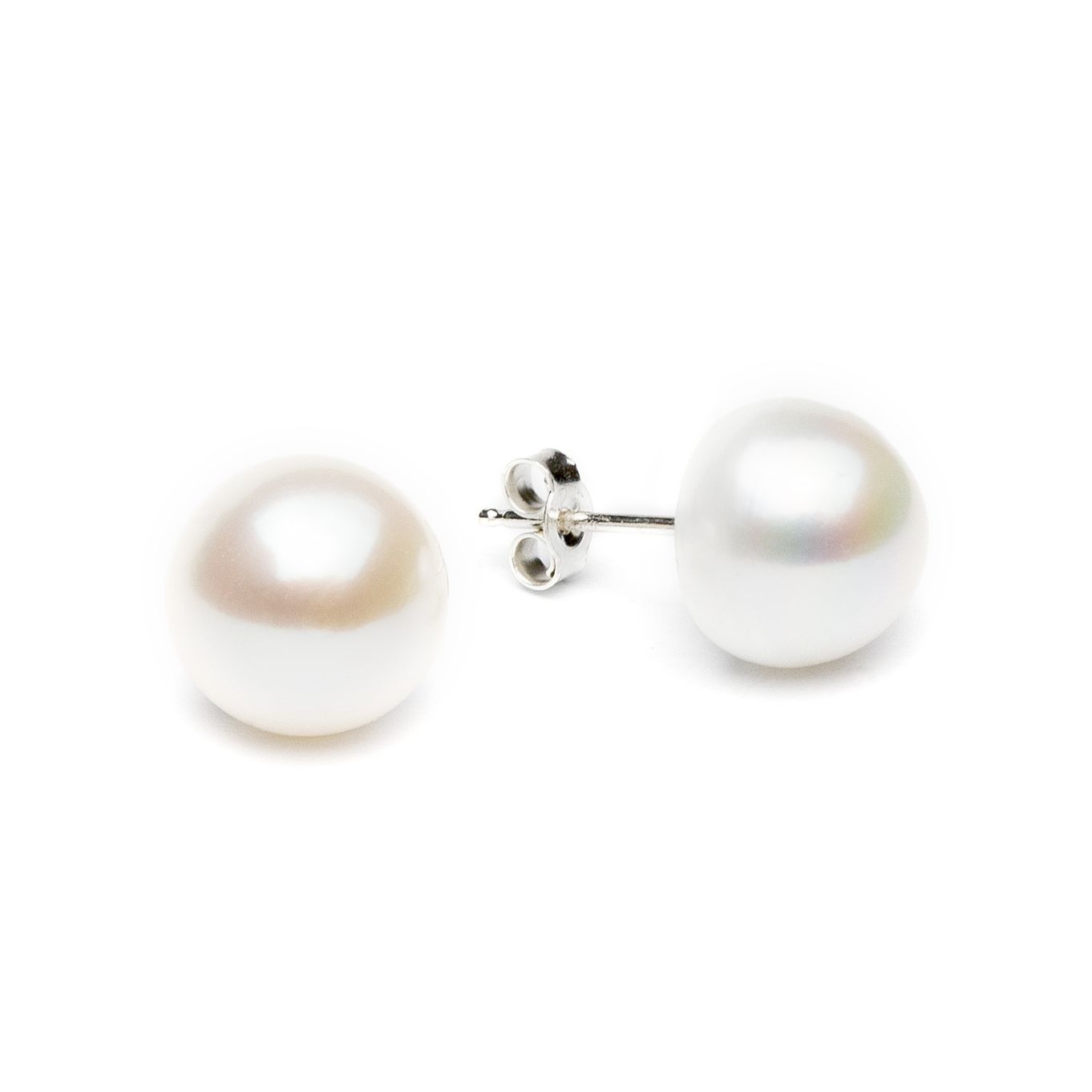 These pearl stud earrings couldn't be simpler to make. They add a stylish, classic look to any outfit, whether it's for daytime or evening.
All you need to make these earrings is the freshwater pearls, sterling silver earstuds and some 'Devcon 5 Minute Epoxy' glue which is the glue that we recommend for jewellery making.
The Devcon glue creates super-fast, high strength, high-quality bonds and as it sets clear it is excellent for filling gaps so ideal for setting stones. For full instructions plus some hints and tips on mixing and application click here.
Are you thinking of making these as a gift? Why not add a presentation box or gift bag to your order.
Step by step instructions
First, check that the pegs on the earring settings are not too long, the pearls should be flat on the earring settings when you push them into the pegs. If necessary you can simply use a pair of snips to trim the peg slightly.
Prepare by mixing the glue in a small dish. Once mixed, the glue sets in 5 minutes, so ensure you set your pearl straight away.
We suggest supporting your earring posts in a piece of blue tack to your desk while glueing the pearls on.
Use a fine point such as a cocktail stick to dab a little glue onto the cap of the peg and gently place it in the half-drilled hole in the cultured freshwater pearl.
Leave to dry until the glue is fully set and then they're ready to wear!
Recommended tools for this project
Devcon 5 Minute Epoxy Glue - For super-fast, high strength, high-quality bonds
Snips (also known as straight metal shears) are ideal for cutting sheet metal and wire so are an indispensable tool in your kit
Customise Your Kit
Make the design your own by using your favourite half drilled beads.
Helpful Pages
---
Kernowcraft's jewellery making kits are aimed to inspire you - therefore the step by step instructions are available online only with a shopping list, where you can easily customise the design to suit you. We recommend printing or bookmarking this page ready to follow.
The suggested products used in this project are suggestions to inspire you. Products used were compatible at the time of making but do be aware that gemstones are natural and hand cut stocks can vary, so do use your own common sense as to the compatibility of each item when making.
Your Shopping List
You can buy all the products in this collection at once by clicking the button below or add individual products by clicking the button beside each one.