4 Easy Jewellery Making Projects For Kids
Jewellery making is such a great activity to do with children during the summer holidays or on the weekend. There are so many easy projects you can get stuck into and it's a wonderful way to spend some quality time together.
In these projects, you don't need any tools (apart from scissors!) which means this is a budget friendly activity, leaving you with beautiful handmade jewellery at the end of it. It's a perfect chance to let your child get creative and experiment with different designs by adding different charms or beads of their choice.
Each kids jewellery making kit comes with a handy one-click shopping list - but you are welcome to customise and create your own. You will find all the jewellery making supplies you need with Kernowcraft - have a question? Get in touch - we'd love to hear from you.
Please note that these projects are intended to be made with parental supervision and guidance at all times.
Watch Below 4 Jewellery Making Projects Your Kids Will Love!
Get The Kids Jewellery Making Kits To The Projects Below
Each one comes with a one-click shopping list - or you can add individual items to your basket and get creative by picking your favourite supplies to complete the look.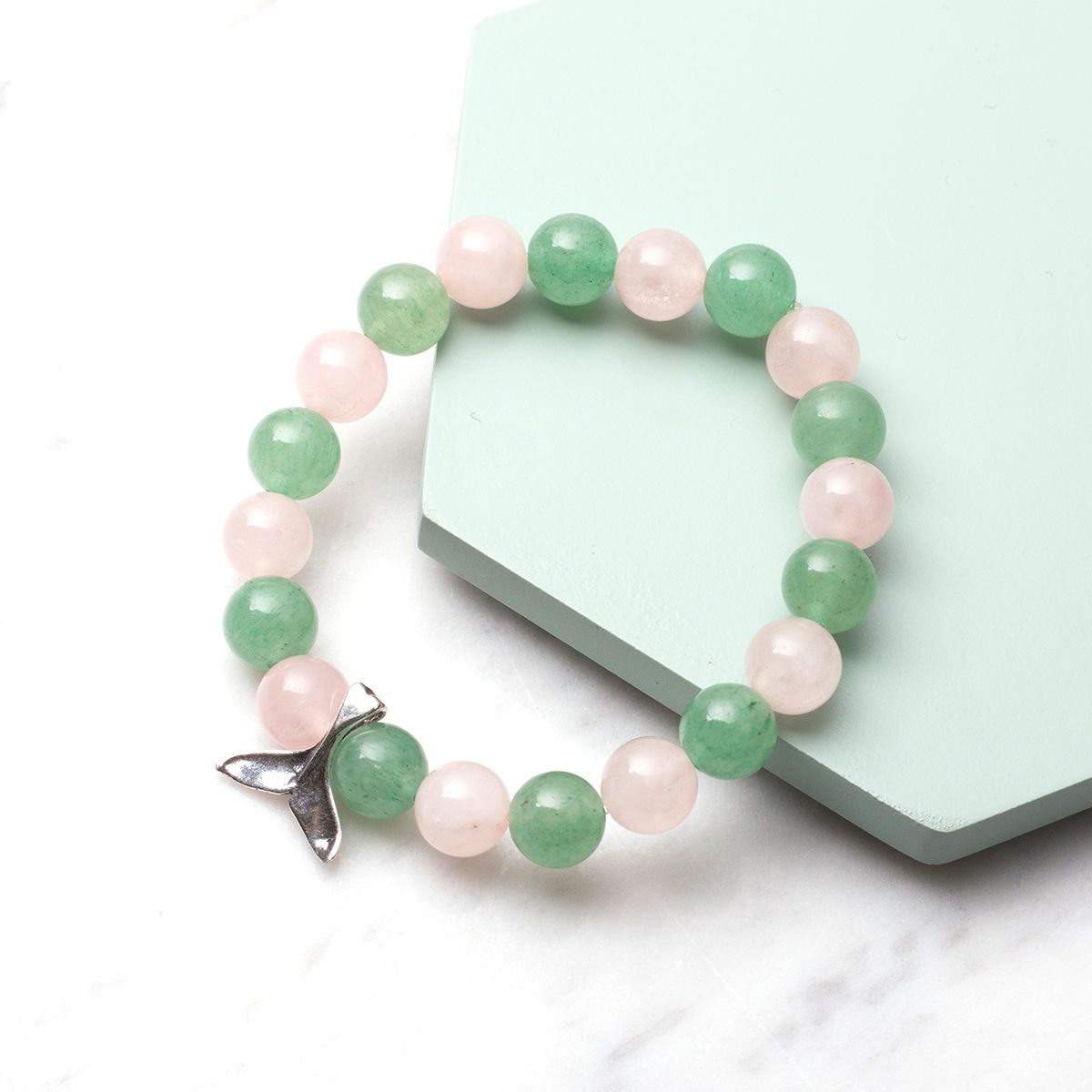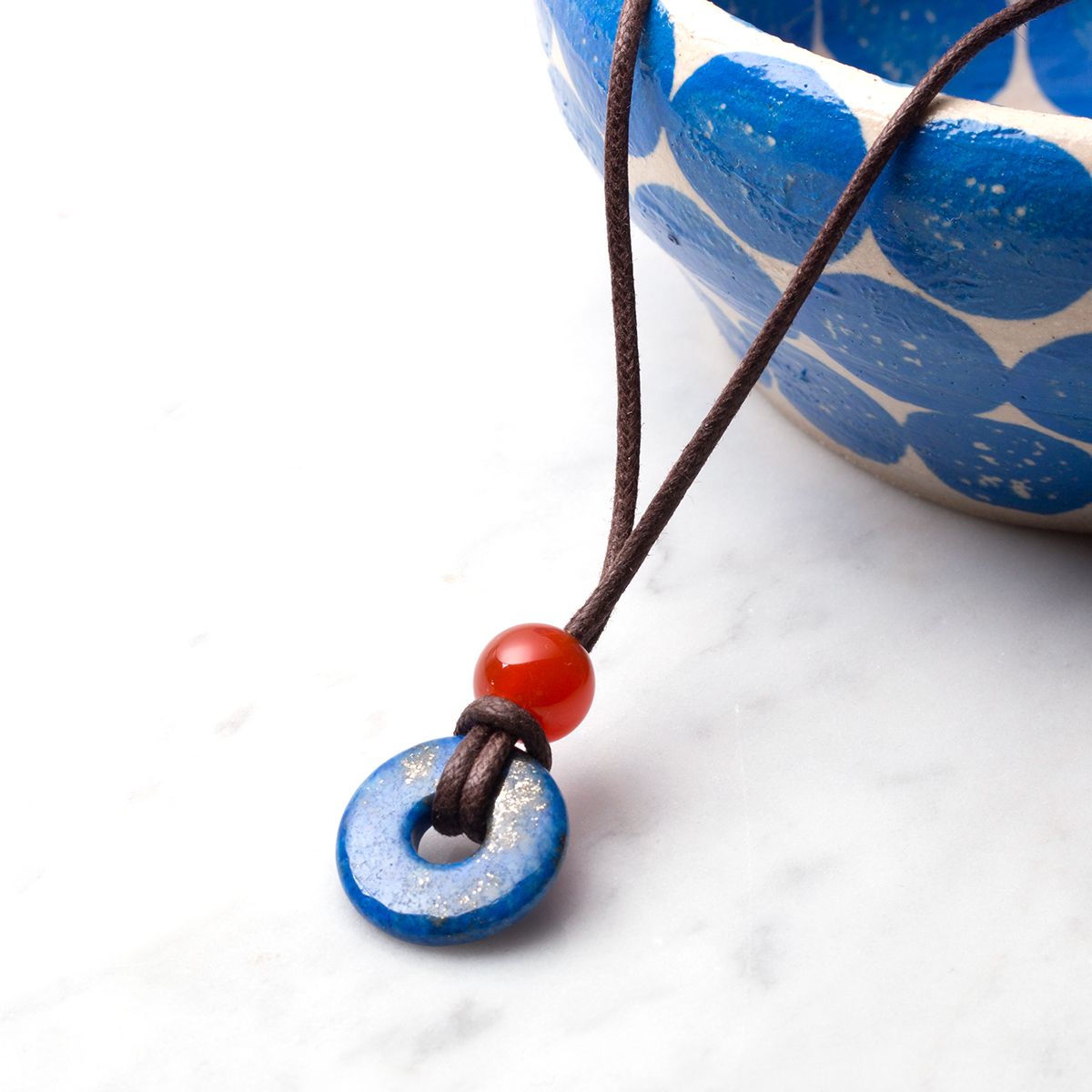 Gemstone donuts are really easy to turn into necklaces by using your favourite thread. You can fold the thread in half, push it through the donut and thread the ends through so the donut hangs from the middle of the cord. In this project, we've also threaded on a large hole bead to sit on top of the donut to add an extra pop of colour. Create a sliding knot or simply tie a knot to secure the design!
We absolutely love these fun and colourful fluorite flower beads! Each one is completely unique, so your child can choose their favourite ones for their design. Thread as many of the beads onto the silkon thread as you like and tie a knot in the end. Easy! These beads would also look great threaded onto Clear Stretch Magic to create a bracelet.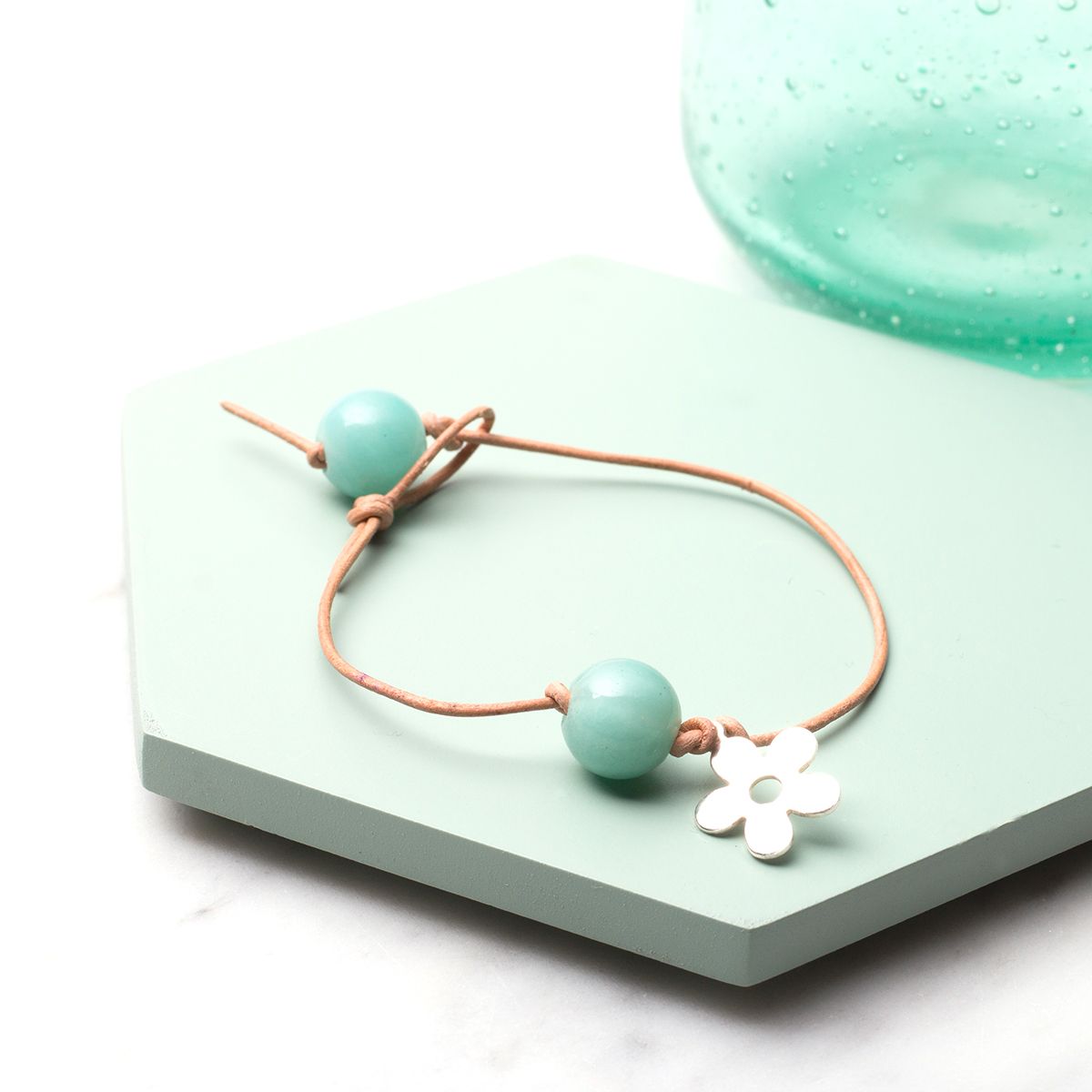 This project requires some simple knots to create an effective bracelet design. We have threaded on our popular large holed amazonite beads and added a flower charm to complete the look! Get creative and pick your own charms and large holed beads instead. Why not make a necklace using the same design instead?
What length of thread do I need?
The length of thread depends on how you would like the design to look. You can wrap the cord around you or your child's wrist or neck to provide an approximate measurement. We always recommend using more thread than you think you need, so you can simply snip off any excess thread at the end - there's nothing worse than running out!
Customise The Kits
These kits are brilliant for getting creative with ideas! Simply add your favourite beads, charms and choose your favourite threads to complete the look and put your own twist on it.