Salt And Pepper Diamond Faceted Stones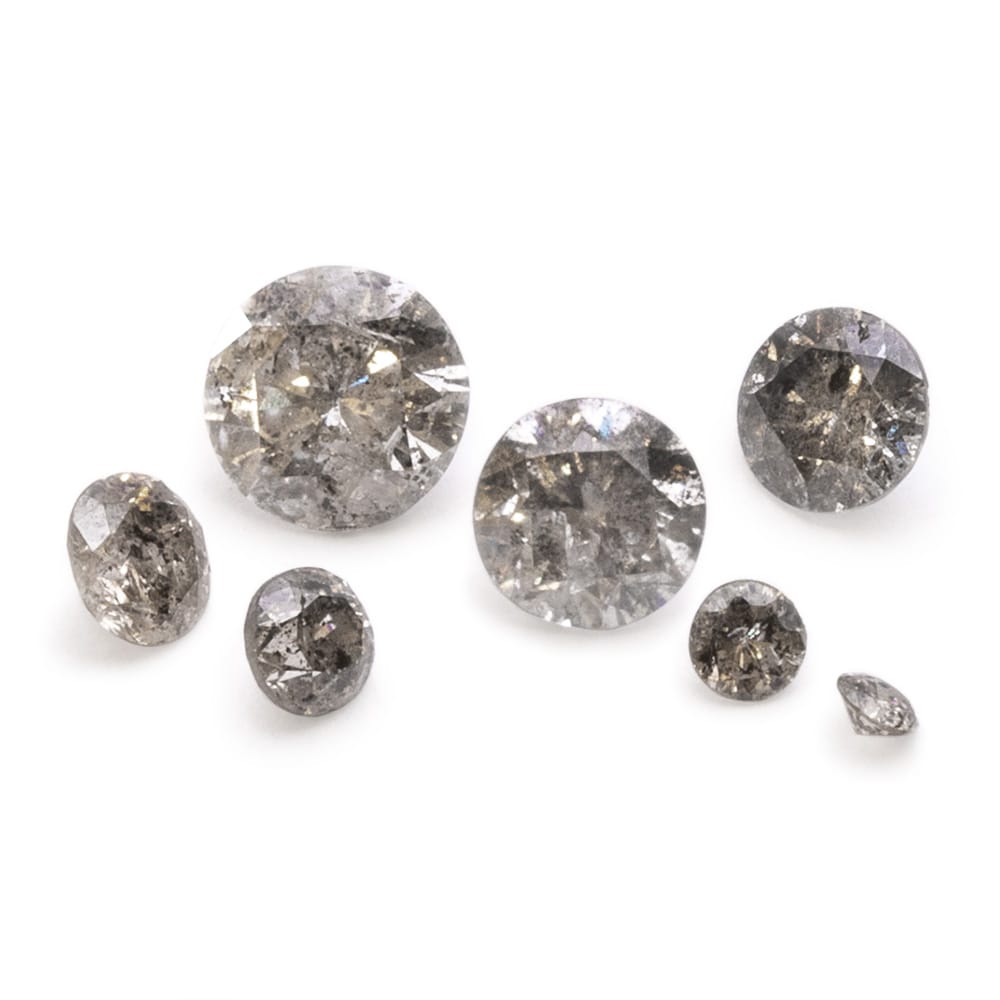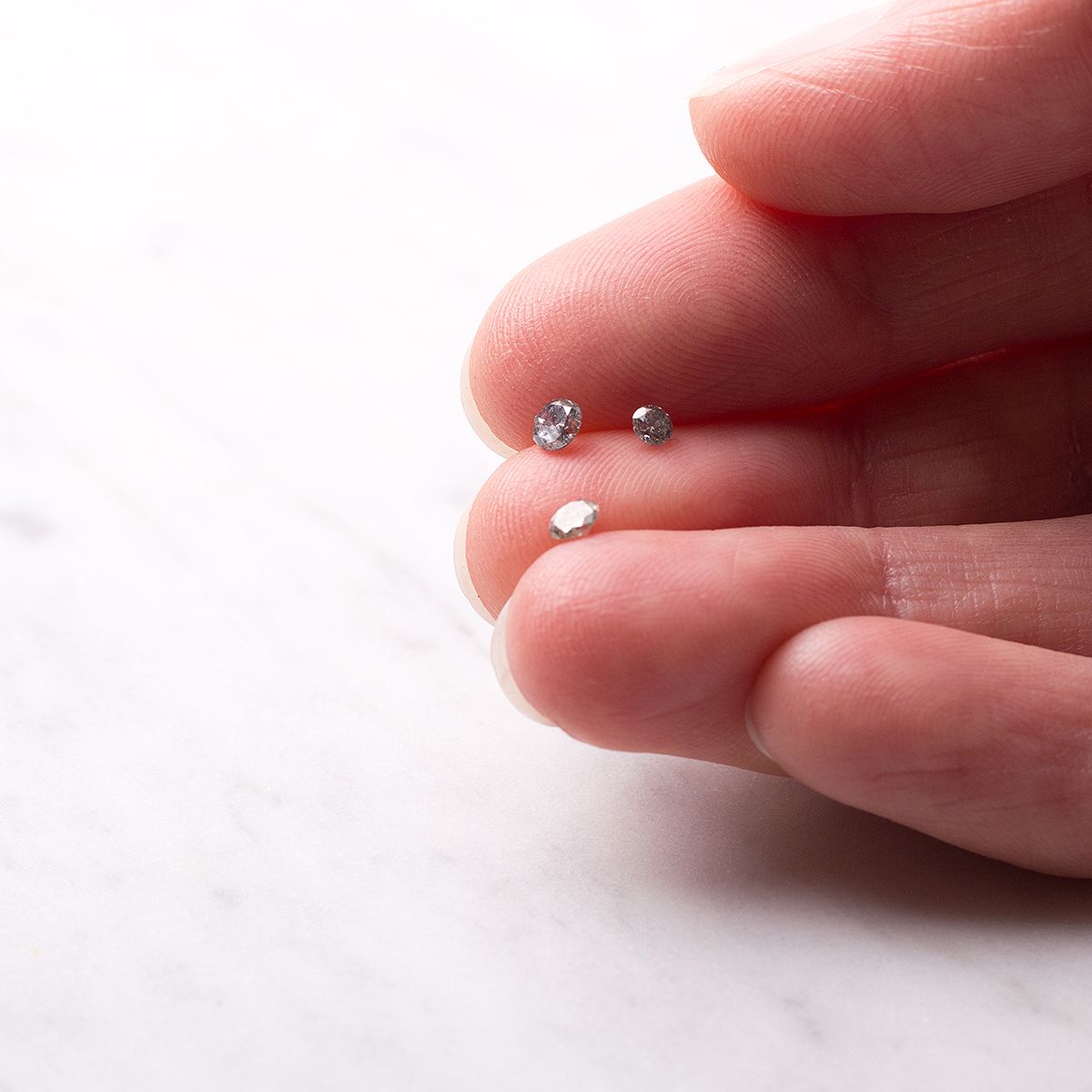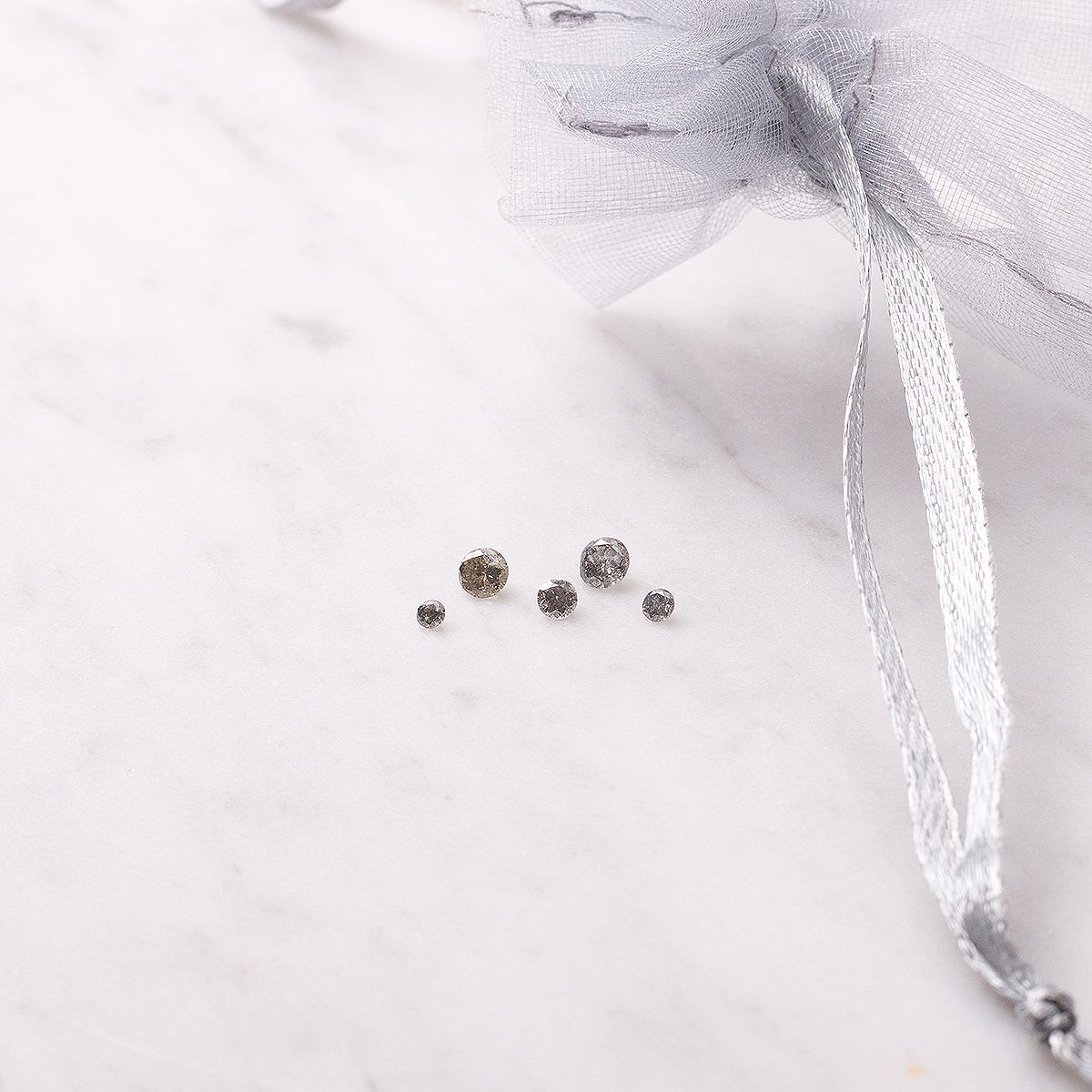 These salt and pepper faceted diamonds are uniquely beautiful. Salt and pepper diamonds are extremely popular as their individuality is distinguished by their internal inclusions, surface imperfections and natural flaws.
Natural elements imprint on the diamonds leaving imperfections on the surface called inclusions. These flaws and black and white inclusions provide the namesake salt and pepper and each diamond has a unique appearance and individuality.
Available in a range of sizes to suit your jewellery needs.
Sizes and approximate carat weights:
1.5mm = 0.02ct
2mm = 0.03ct
2.5mm = 0.06ct
3mm = 0.09ct
3.5mm = 0.18ct
4mm = 0.25ct
4.5mm = 0.35ct
Faceted (pointed bottom, faceted top)
Please note these diamonds may have a size tolerance of +/-0.2mm
County of origin: South Africa
Sold individually
Special requests
Did you know that you can add special requests for gemstones? Whether you're after matching pairs, a particular colour, pattern or shape, or even to fit a specific setting just let us know in your shopping basket and our team will personally spend time trying our very best to select the perfect gemstone for you. Learn more
Click below to read our helpful pages:
Product code: W71