Imperfect Charcoal Block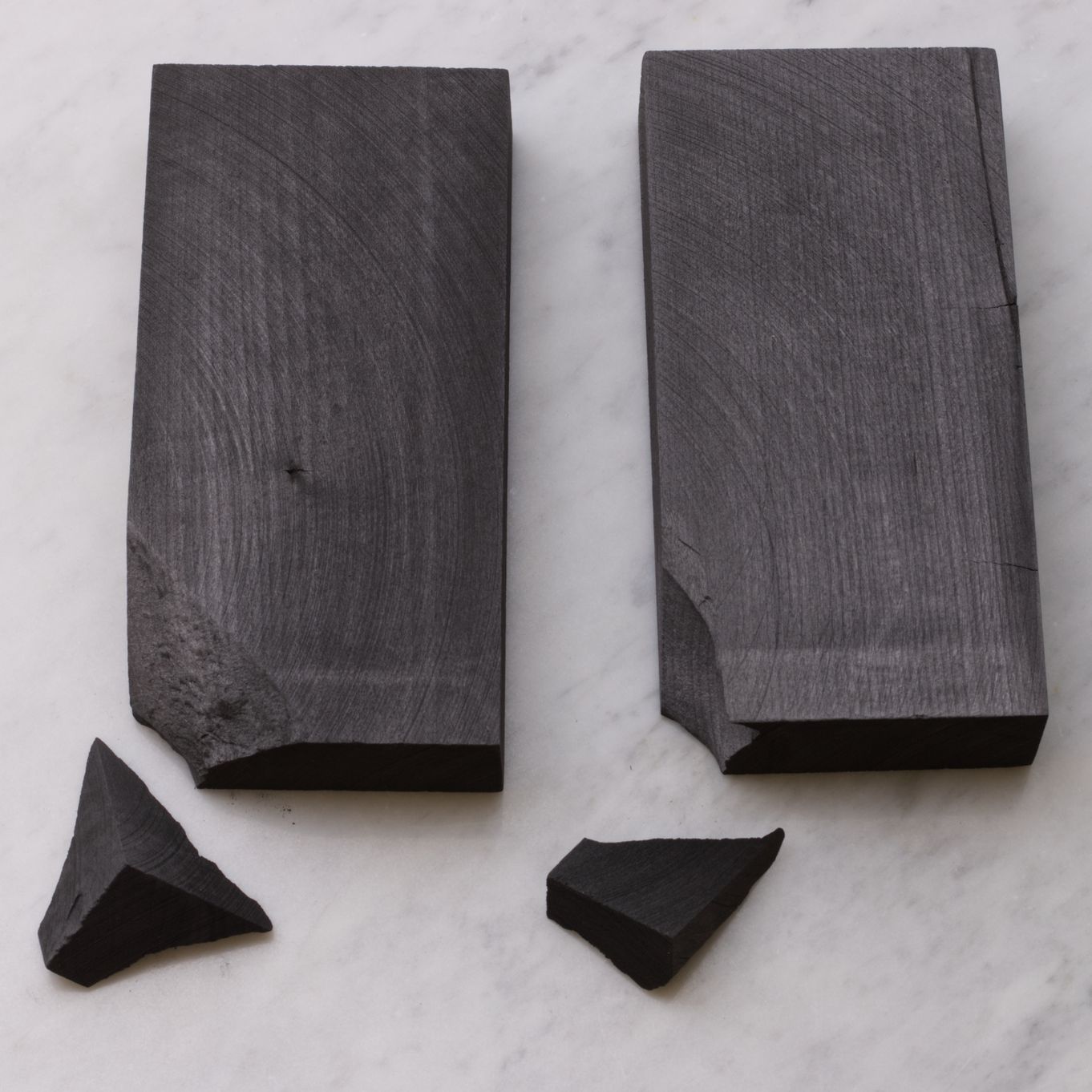 Price:
£18.99 £16.99

/ each
These charcoal blocks are damaged on one corner and this has been reflected in the price. (Sold individually)
This lightweight, natural willow charcoal block is the perfect surface for soldering on.
Charcoal is an excellent soldering surface as it reflects the heat back onto the metal being soldered for quicker heating as well as creating a reducing atmosphere (consuming the oxygen around the piece being soldered) which helps reduce fire stain.
Size: 14 x 7 x 3cm
The charcoal is made from a whole, solid block of wood (not pressed) so it is both soft and firm and won't crumble but it is soft enough to push pins or similar items into the surface to support work during soldering
You may find it useful to retain the block shape by wrapping the sides tightly with binding wire as cracks can develop throughout use
This is a very versatile soldering surface as shapes can be drilled or even carved into the surface to use as a crucible in which to melt and cast metal and it is also great for granulation work
Sold individually
Product code: C300A