Recycled Sterling Silver Bearer Wire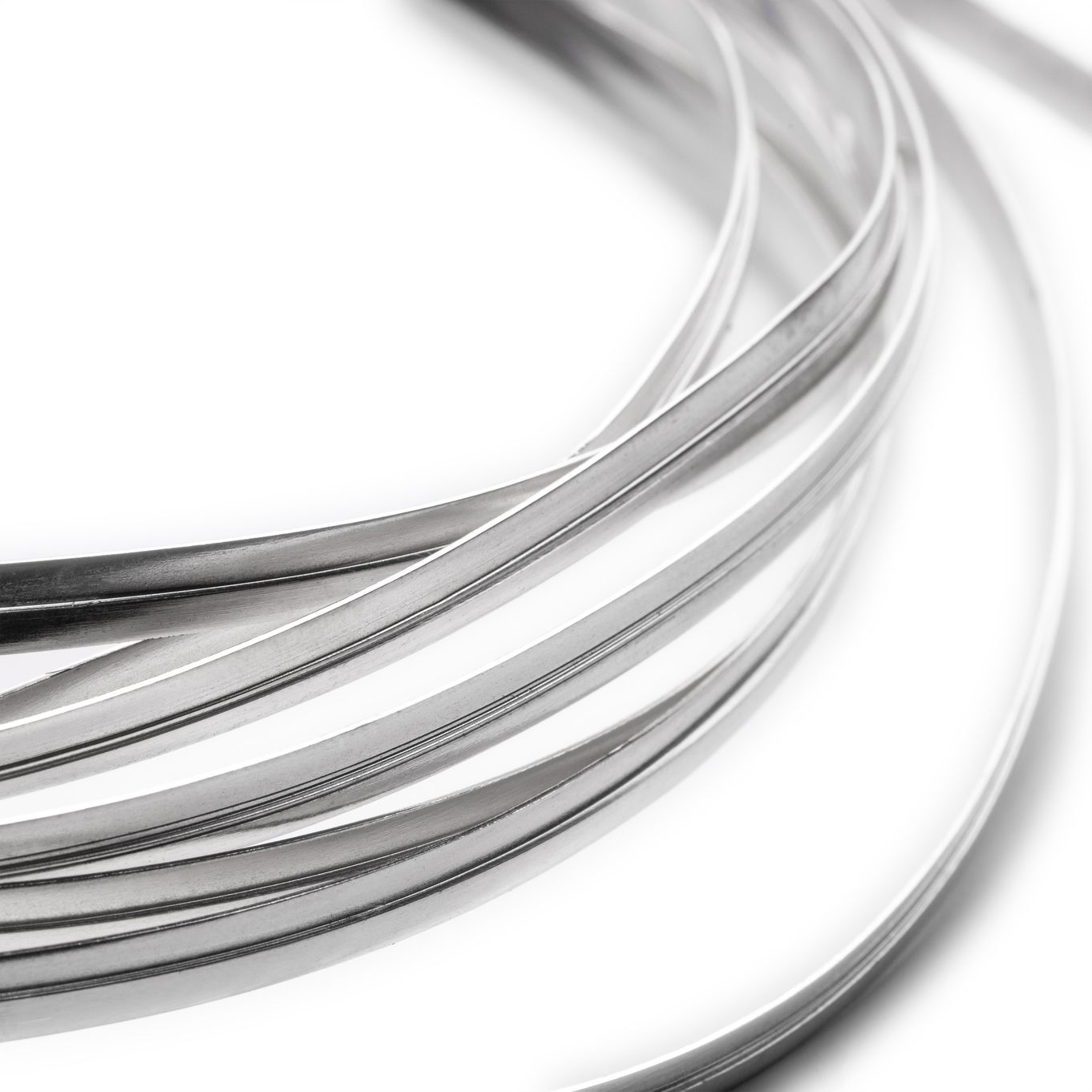 We'll cut your wire to your requirements - simply enter the number of centimetres required in the quantity box and we will cut your wire to this length in cm.
Sterling silver bearer wire (also known as stone setting strip) includes a lip to support the stone when setting, the wire can then rubbed over the stone as you would if using using plain bezel wire. Can be used for setting both cabochons and faceted stones.
Measures 4.8mm x 0.675mm
Sold per cm, cut to the length you require
Wire is supplied fully annealed (soft), making it flexible and easy to create your design
Solder with sterling silver solder or ready fluxed solder paste
100% recycled silver
For help working out how much bearer wire you need to fit a gemstone, click here to view our handy guide.
Length Converter
Type a value in the cm field to convert the value to Inches:
var inputi = document.getElementById("inputi").value; var inputm = document.getElementById("inputm").value;
function LengthConverterm(valNum) { inputi=parseFloat(valNum*0.3937007874).toFixed(3); if (inputi <= 0){ inputi=0;} document.getElementById("inputi").value=inputi; }
function LengthConverteri(valNum) { inputm=parseFloat(valNum/0.3937007874).toFixed(3); if (inputm <= 0){ inputm=0;} document.getElementById("inputm").value=inputm; }
Product code: A17
You May Also Like