Small-Scale Silversmithing - FJ Whitelaw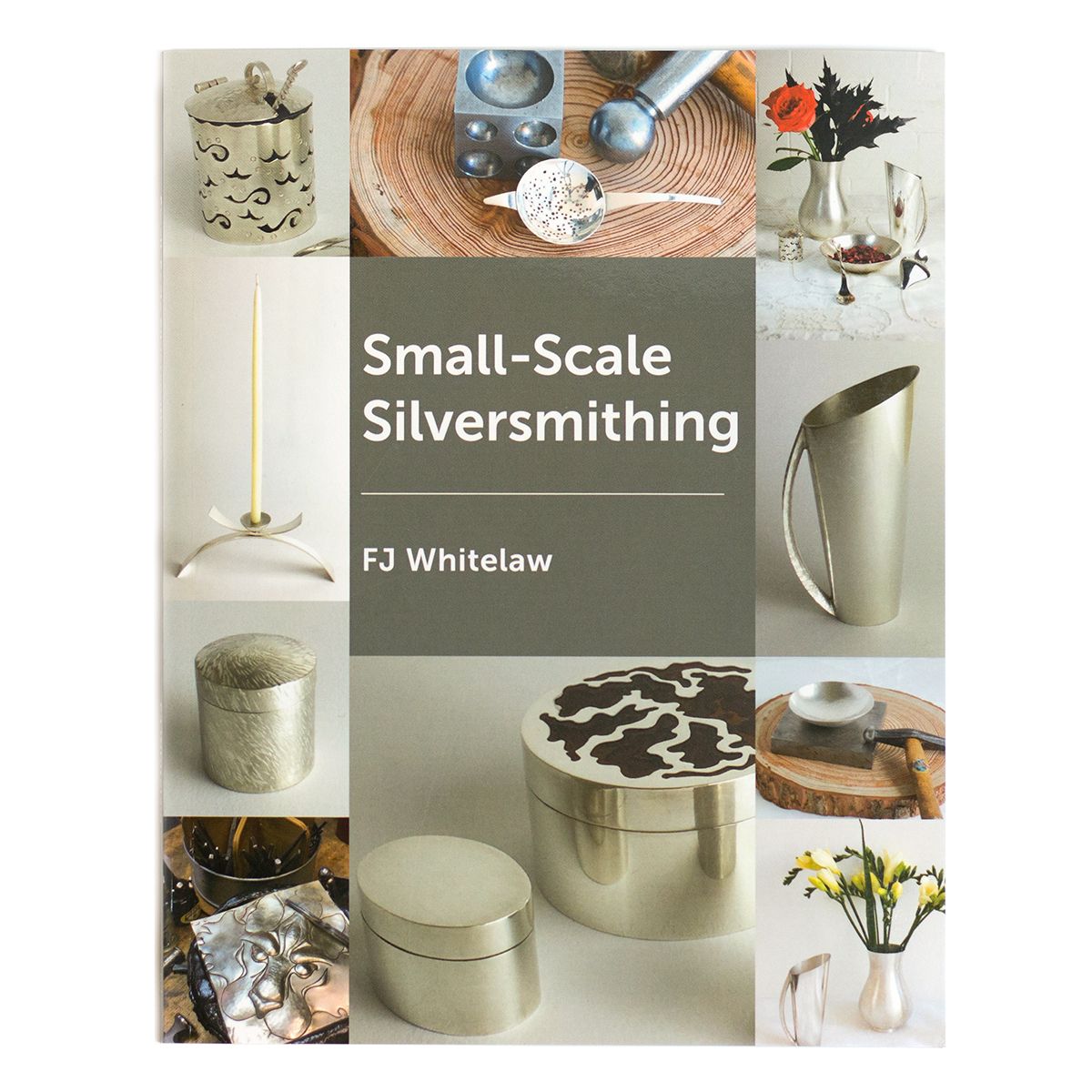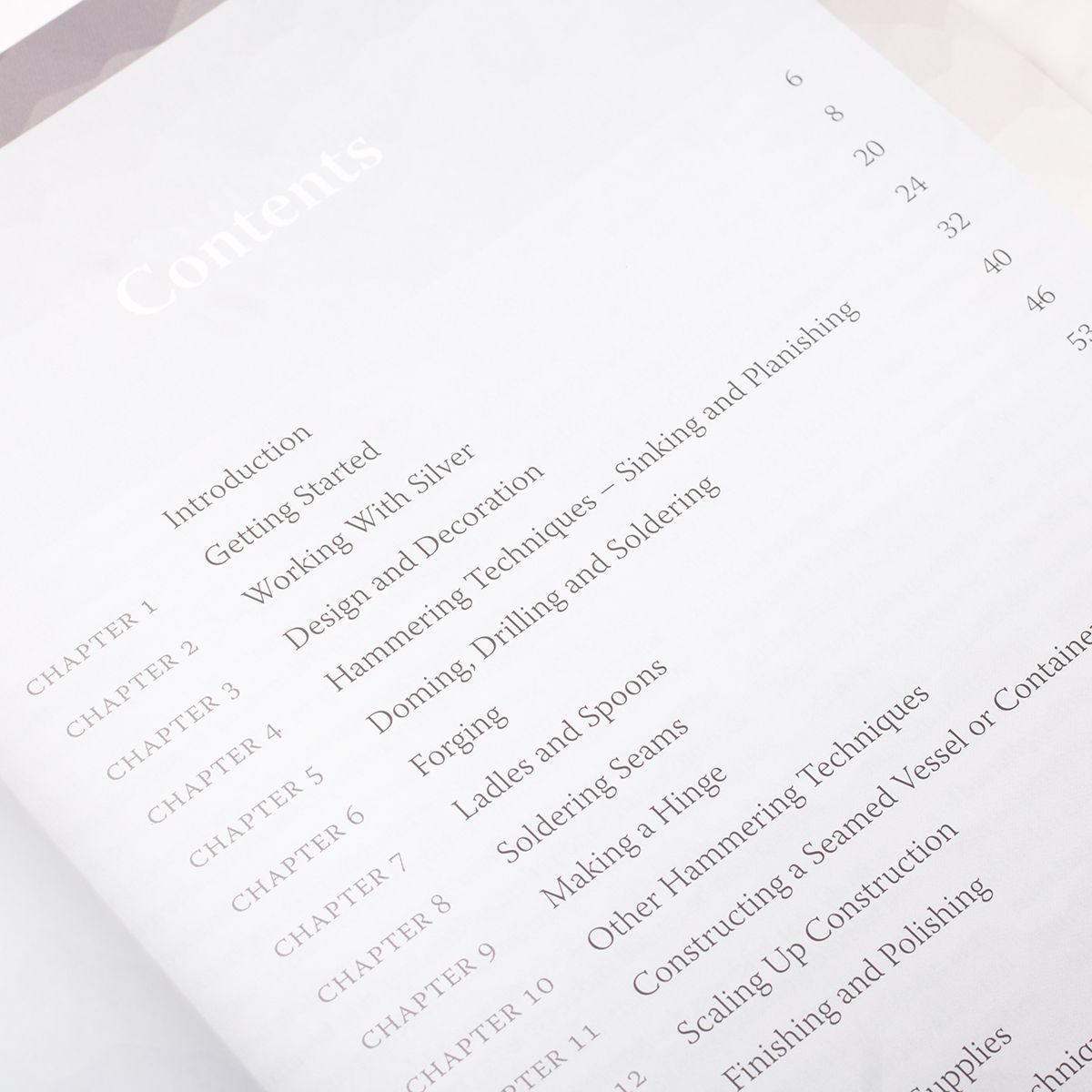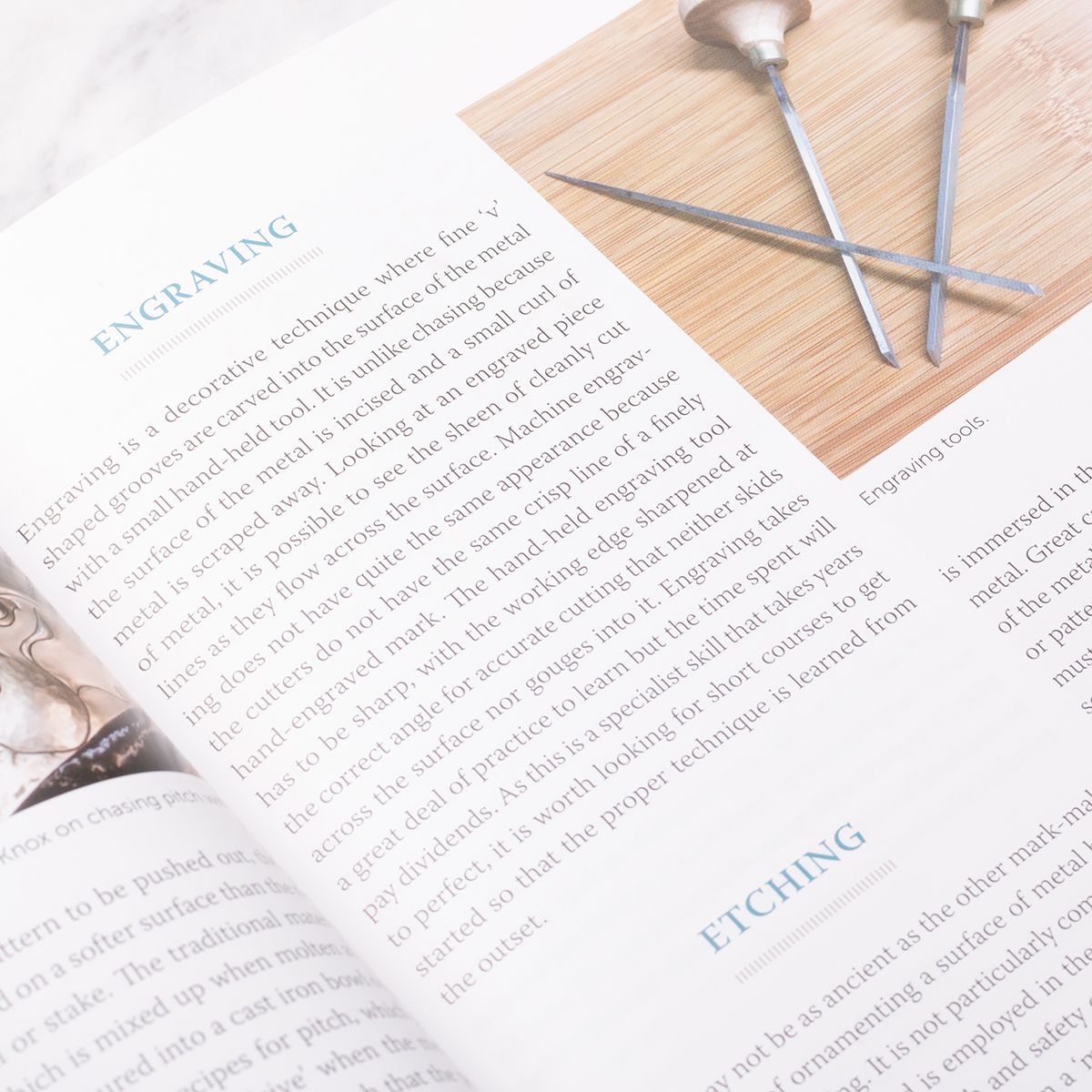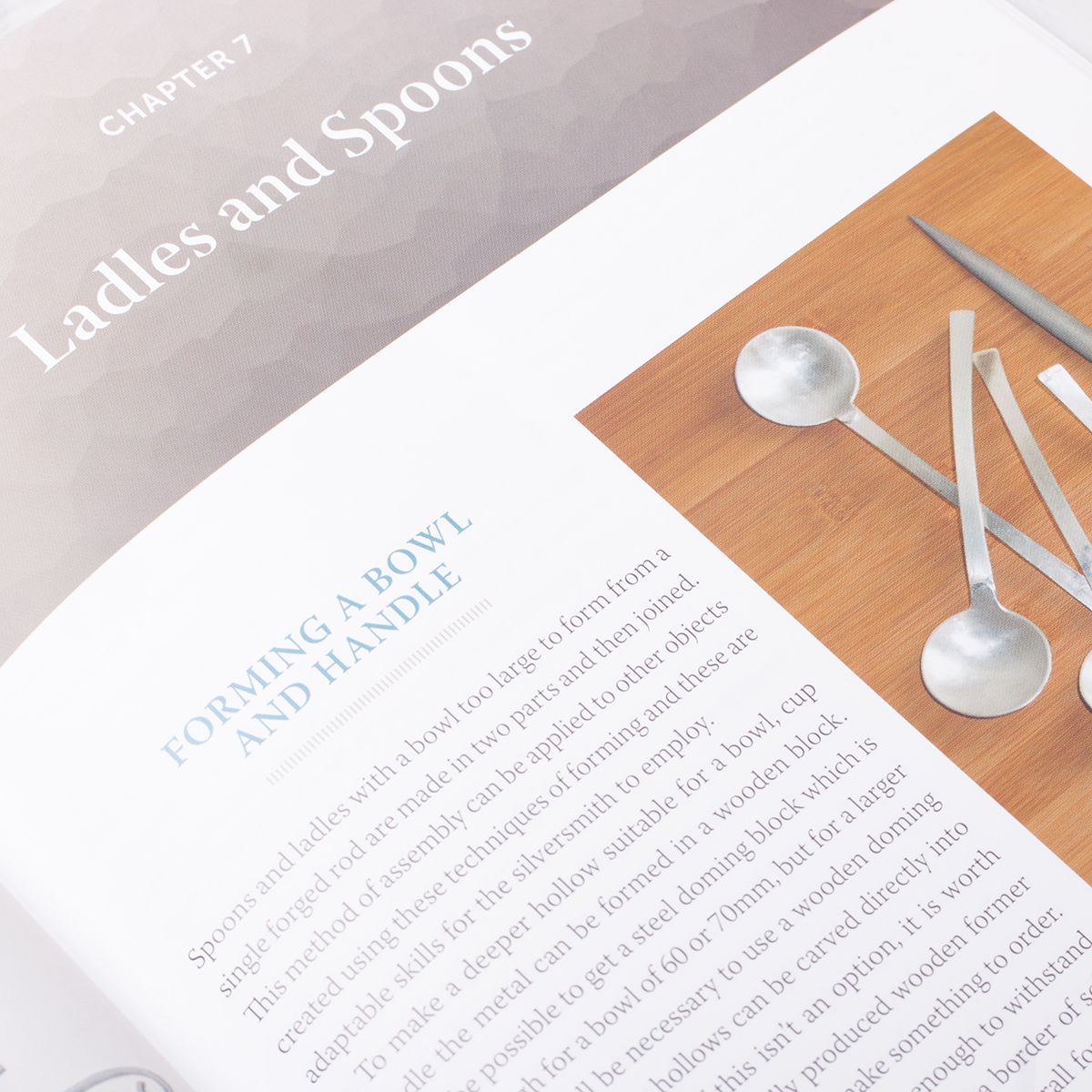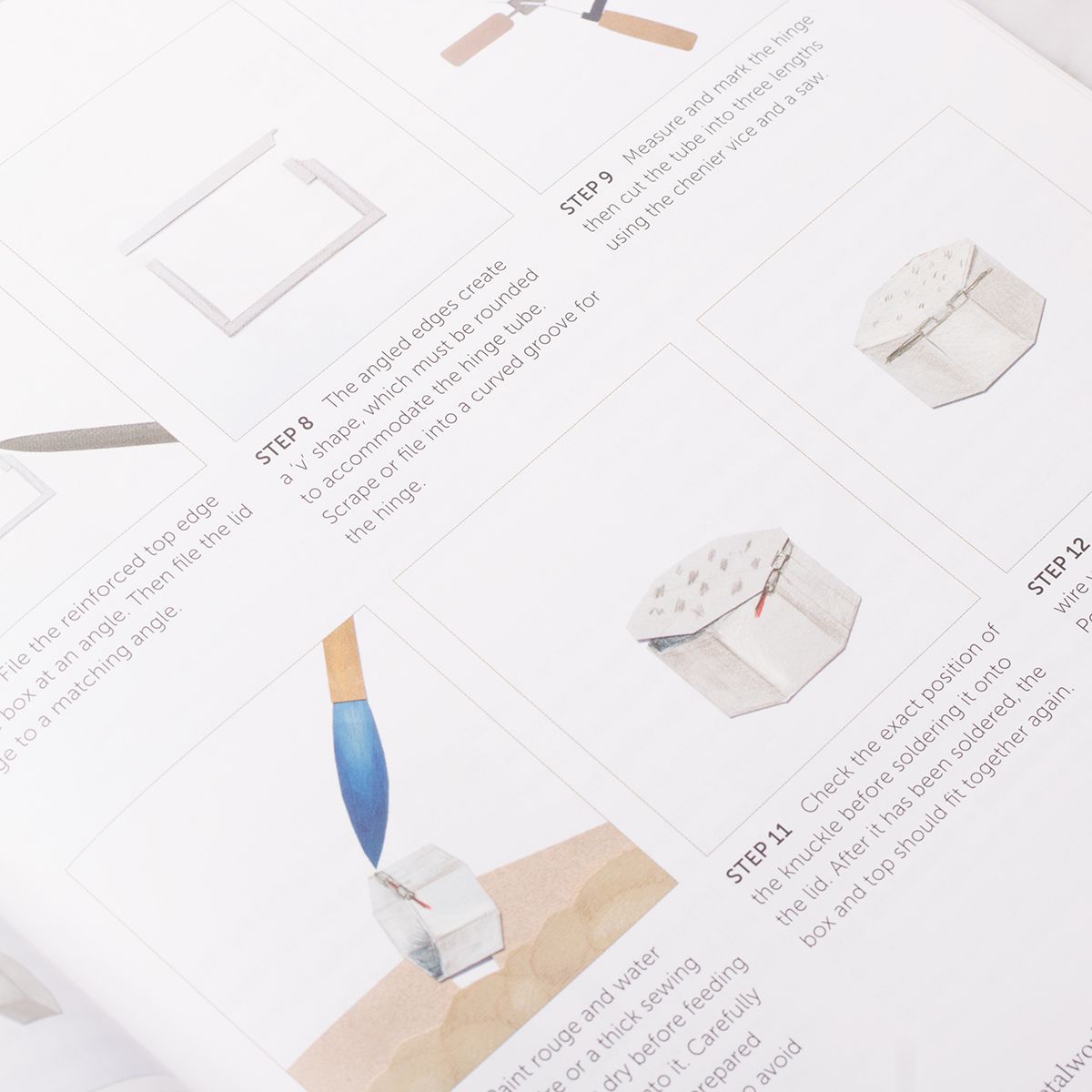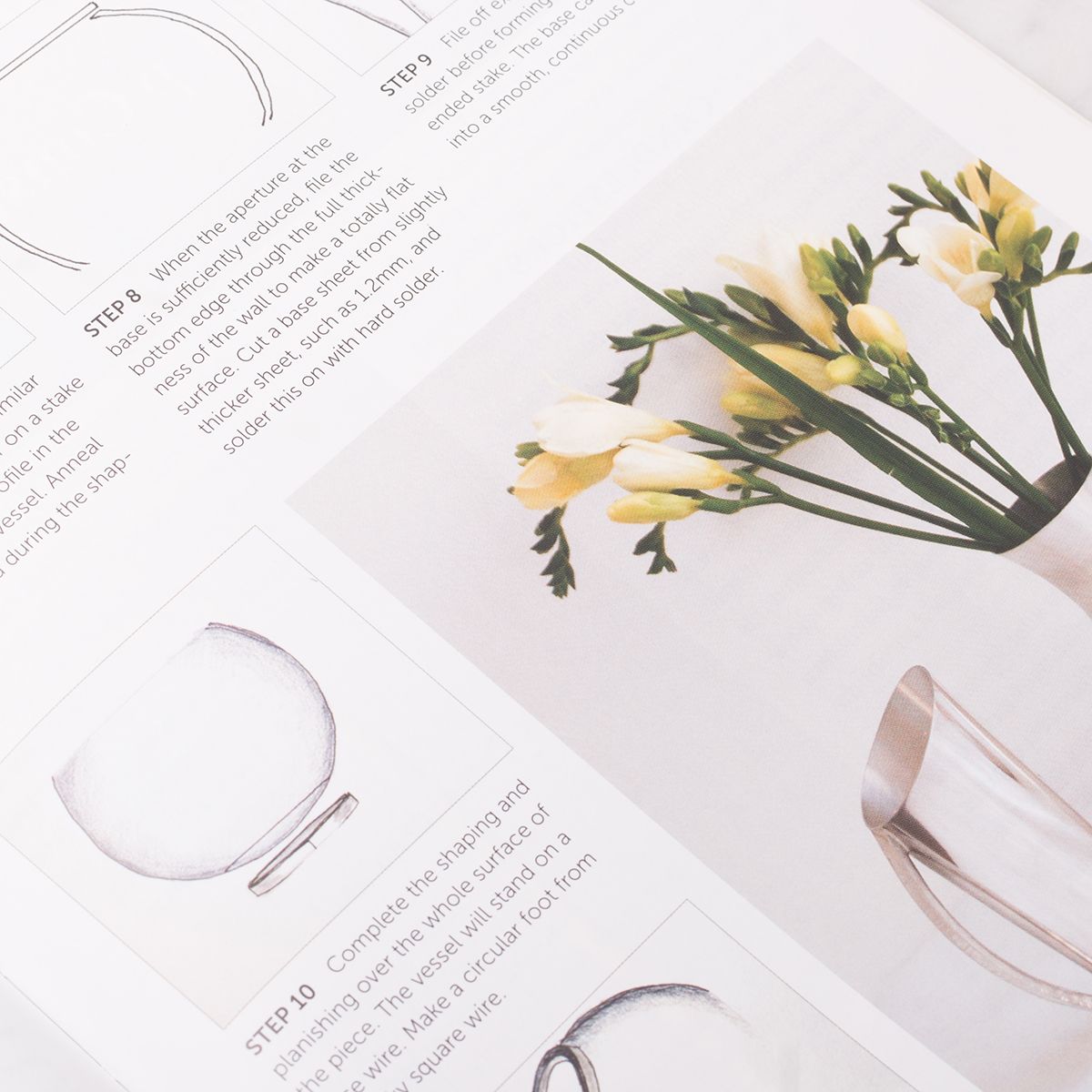 This book introduces silversmithing with a guide to the workshop and its tools. It emphasises the importance of drawing and designing and follows up with explanations of key techniques and shows you how they can be used in clearly illustrated projects.
The projects are small which helps explain the range of skills that can be developed and combined to make larger and adventurous pieces. It highlights the potential of working with this beautiful, malleable and subtle metal.
Key features:
Transformation - transform silver sheets or rods into three-dimensional shapes using striking, raising and forging techniques
Learning - learn how to silver solder and attach handles to rounded bowls and create well-fitting seams
Combine - learn how to combine two or more techniques to create new pieces and experiment with your own designs
Complete - complete pieces and give it a professional finish and polish
Projects - focuses on nine projects with illustrations for the techniques used included projects on making spoons, round boxes, hinged lids, drinking beakers and candlesticks.
Product code: C349