Chrysocolla Faceted Teardrop Briolette Beads, Approx 7x5mm To 9x6mm, Pack of 10 Beads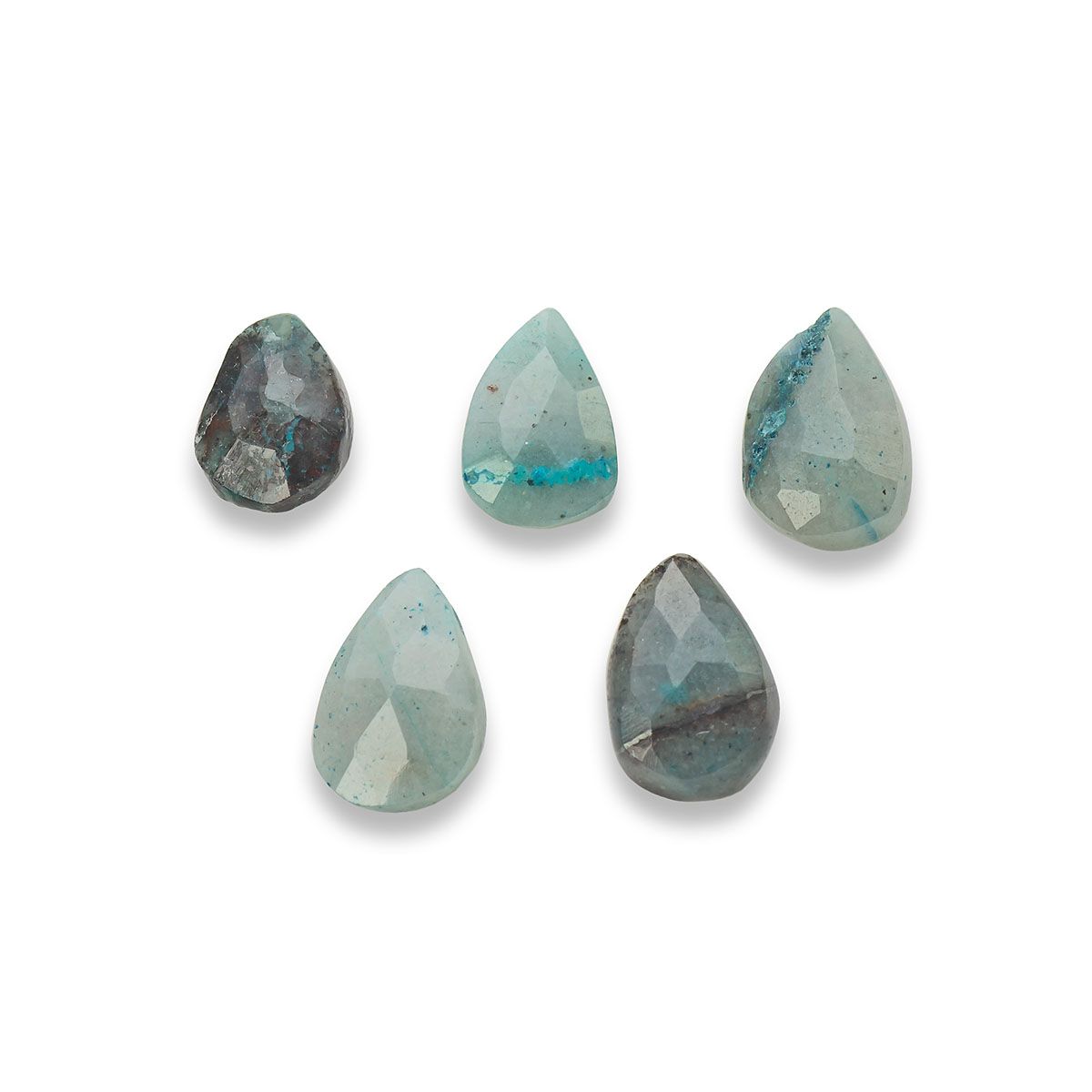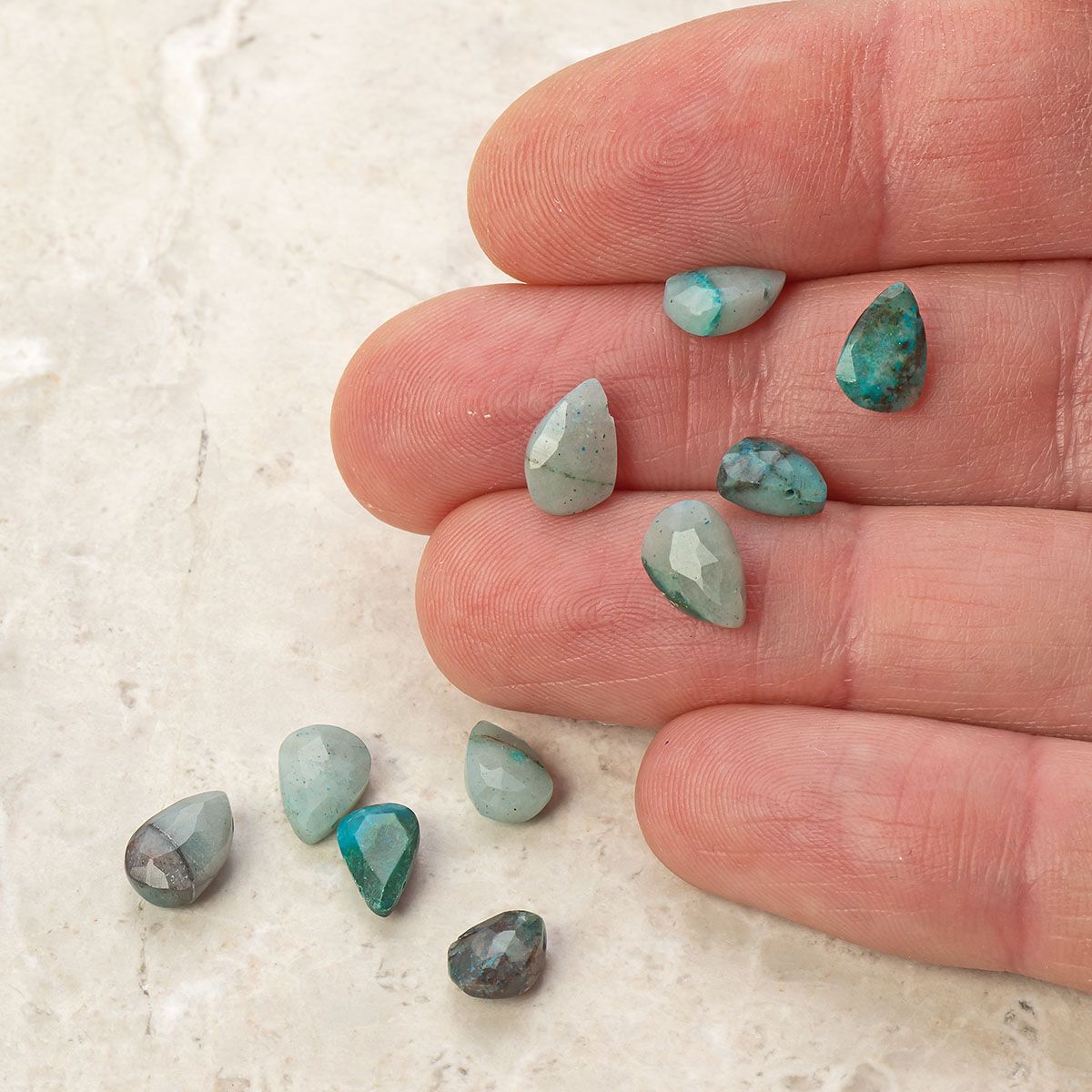 Price:
£15.99

/ per pack of 10 beads
These natural chrysocolla faceted teardrop briolette beads have a beautiful turquoise and sea green colouring. Chrysocolla is a copper-based combination mineral that includes Azurite, Malachite, Pseudo-Malachite and Turquoise. It is a mixture of green, blue, turquoise and brown in colour.
Chrysocolla can have amazing copper deposits running in speckled patterns across the surface making it totally unique. These are natural gemstone beads and their colours and patterns vary from bright blue to dark teal and soft speckles to prominent mottling.
Fully head drilled
Size: approximately ranging from 7x5mm To 9x6mm
Hole size: approx 0.3mm ( a more suitable wire gauge may be necessary)
Hardness of 2.5-3.5 on the Mohs scale
Natural gemstone - no treatment
Country of Origin: Chile, Israel, Mexico, Peru, USA (Nevada) and Africa (Democratic Republic of the Congo).
Sold as packs of 10 beads
Special requests
Did you know that you can add special requests for gemstones? Whether you're after matching pairs, a particular colour, pattern or shape, just let us know in your shopping basket and our team will personally spend time trying our very best to select the perfect gemstone for you. Learn more
Product code: SO1879
You May Also Like