Moss Aquamarine Faceted Rondelle Beads, Approx 4x2mm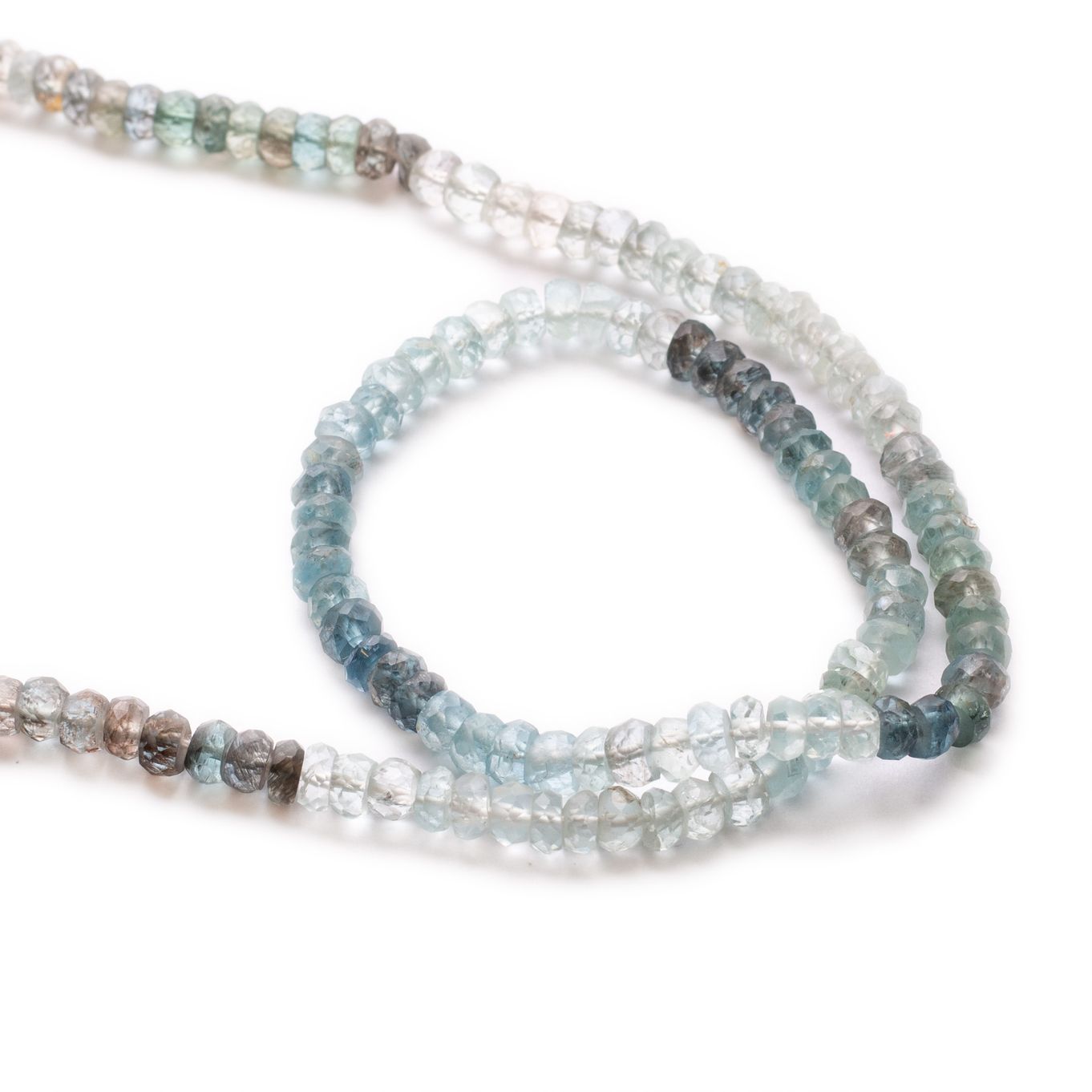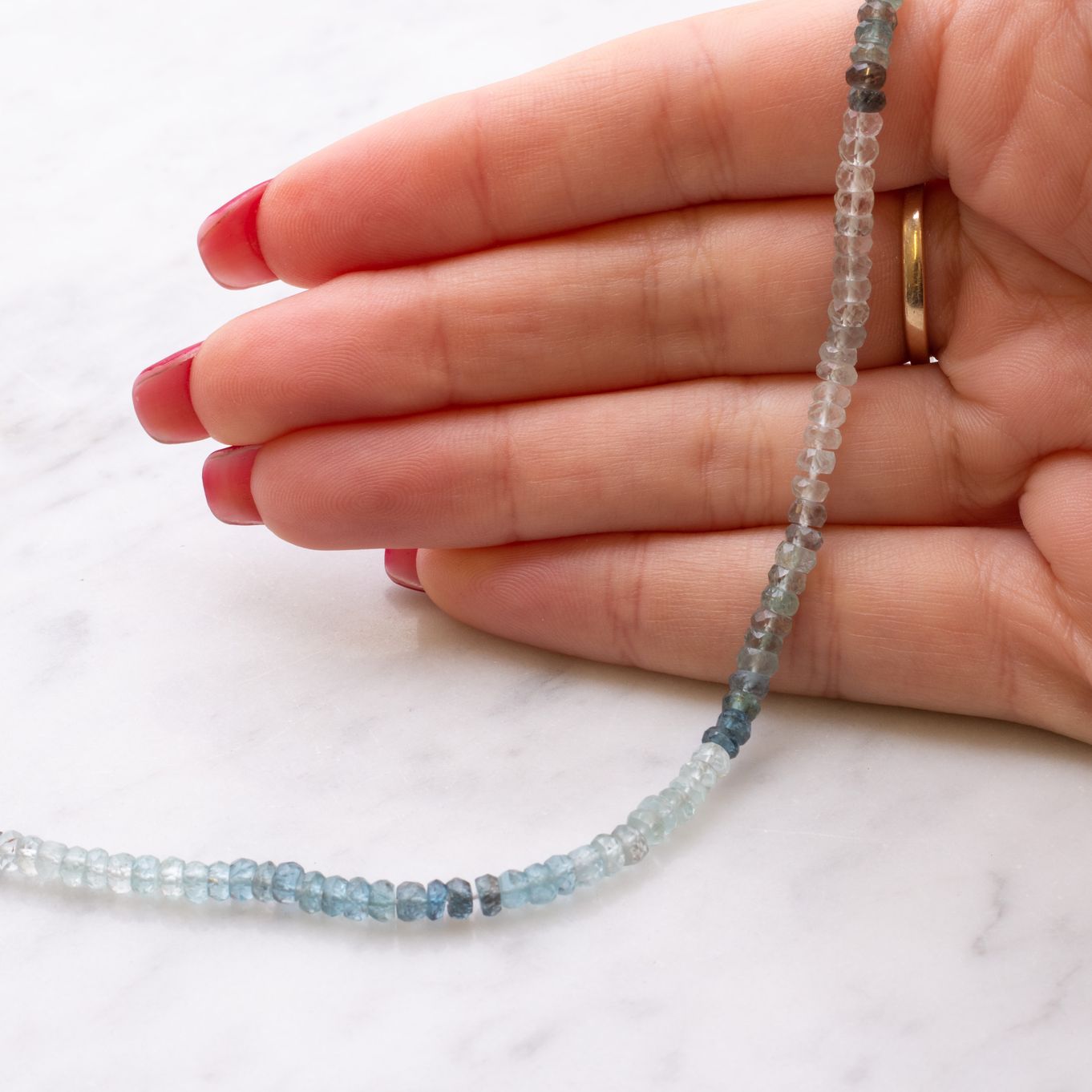 Price:
£47.50

/ per strand
These shaded faceted gemstone rondelle beads are truly beautiful, some beads contain inclusions that present a moss-like appearance, hence their name. These beads vary in shades from white to pale blue and soft green to cornflower blue. The actual name Aquamarine comes from the Latin aqua Marinus, meaning "water of the sea," and refers to its sparkling ocean-like colour. Its colour, sometimes bluish green, is caused by iron oxides within the makeup of the stone. In ancient lore, Aquamarine was believed to be the treasure of mermaids and was used by sailors as a talisman of good luck, fearlessness and protection. It was also considered a stone of eternal youth and happiness. Today it protects all who travel by, over or near water.
For inspiration, take a look at our 'Make The Look' step by step jewellery designs.
Fully drilled
Size: approximately 4x2mm
Hole size approximately ranging from 0.3mm to 0.5mm
Hardness of 7.5-8 on the Mohs scale
Natural gemstone - no treatment
Healing properties: awareness, protection and meditation
A 33cm full strand contains approximately 150 beads
Country of origin: India
Sold as a strand
Special requests
Did you know that you can add special requests for gemstones? Whether you're after matching pairs, a particular colour, pattern or shape, just let us know in your shopping basket and our team will personally spend time trying our very best to select the perfect gemstone for you. Learn more
Product code: SO1864