Pink Amethyst Faceted Star Shape Beads - Approx From 10.5mm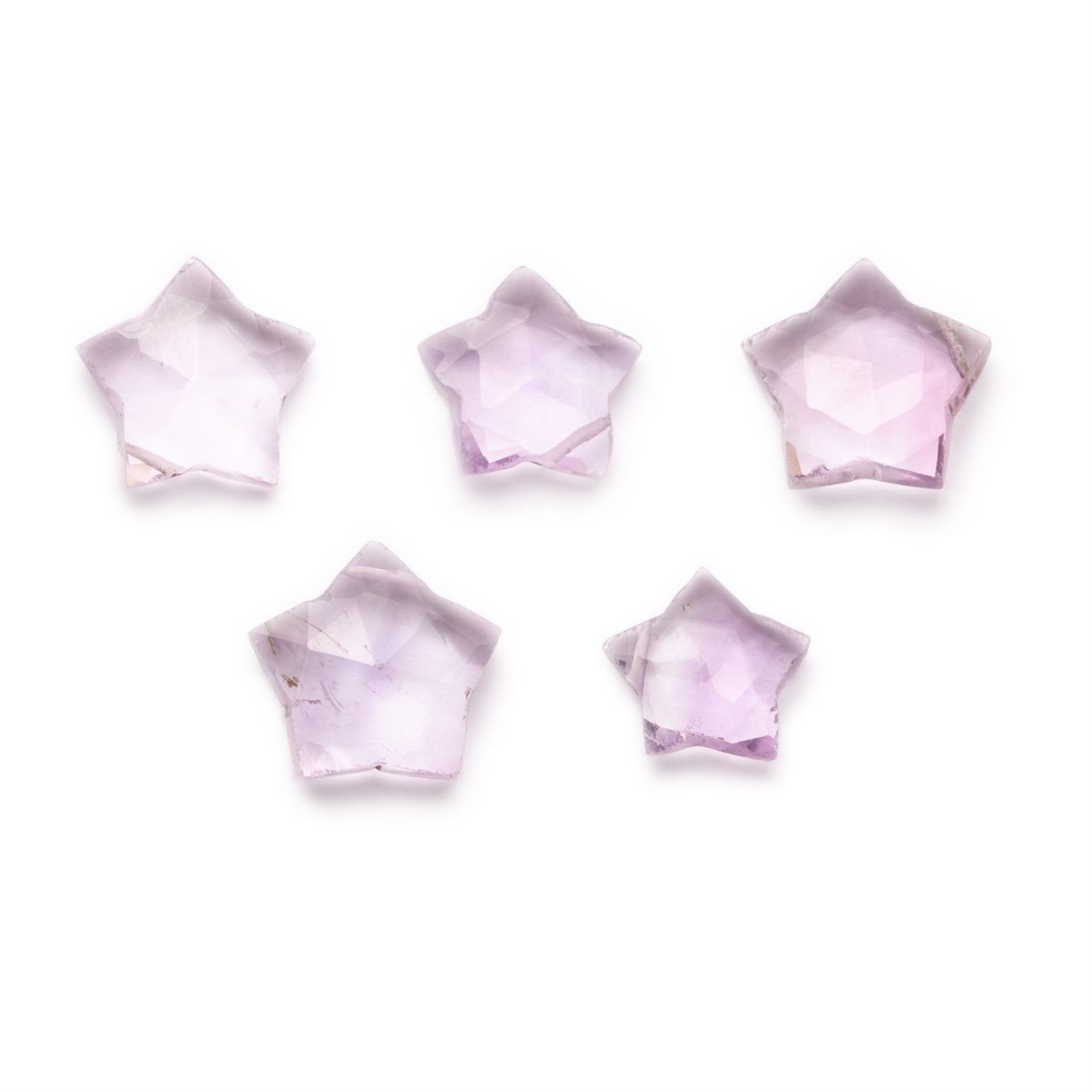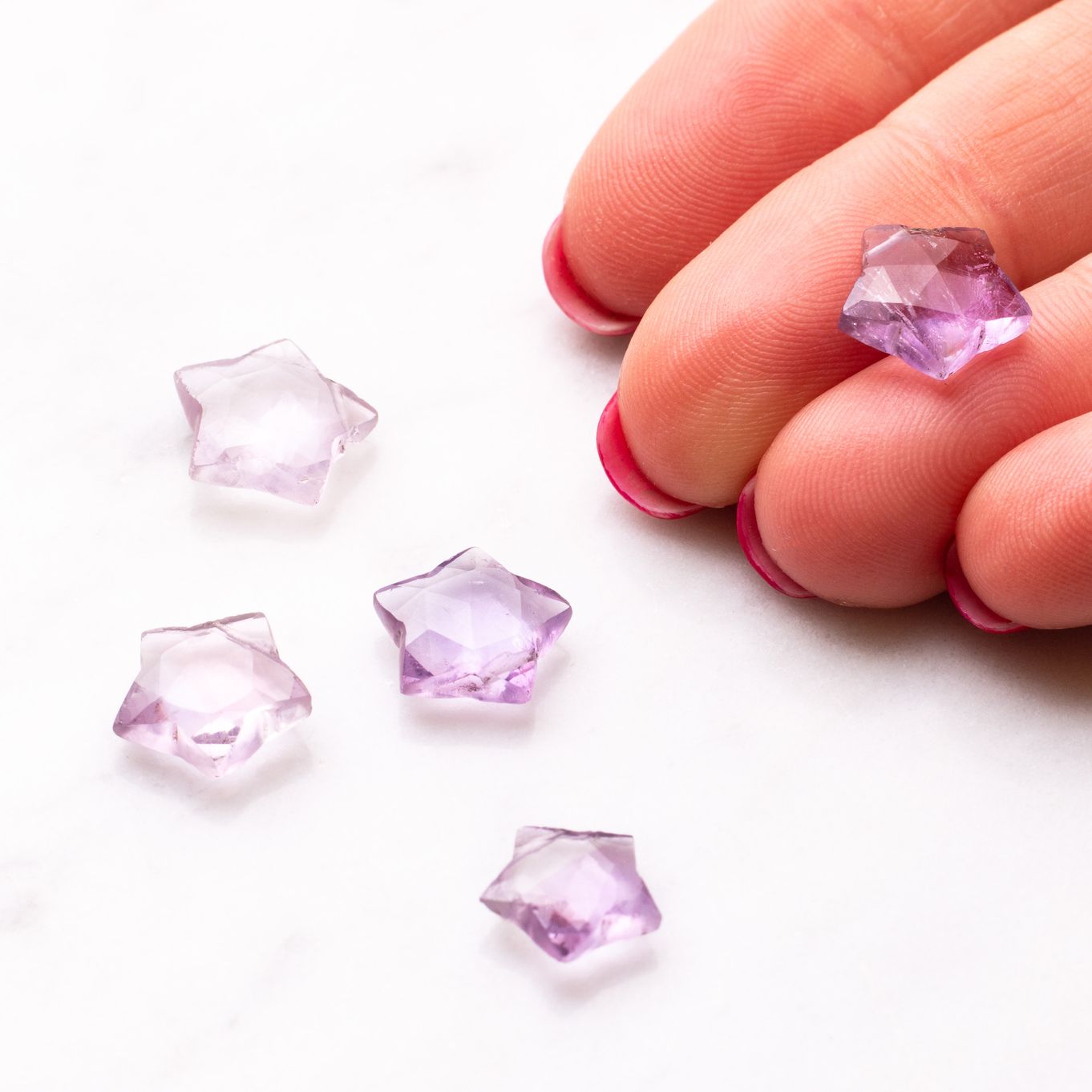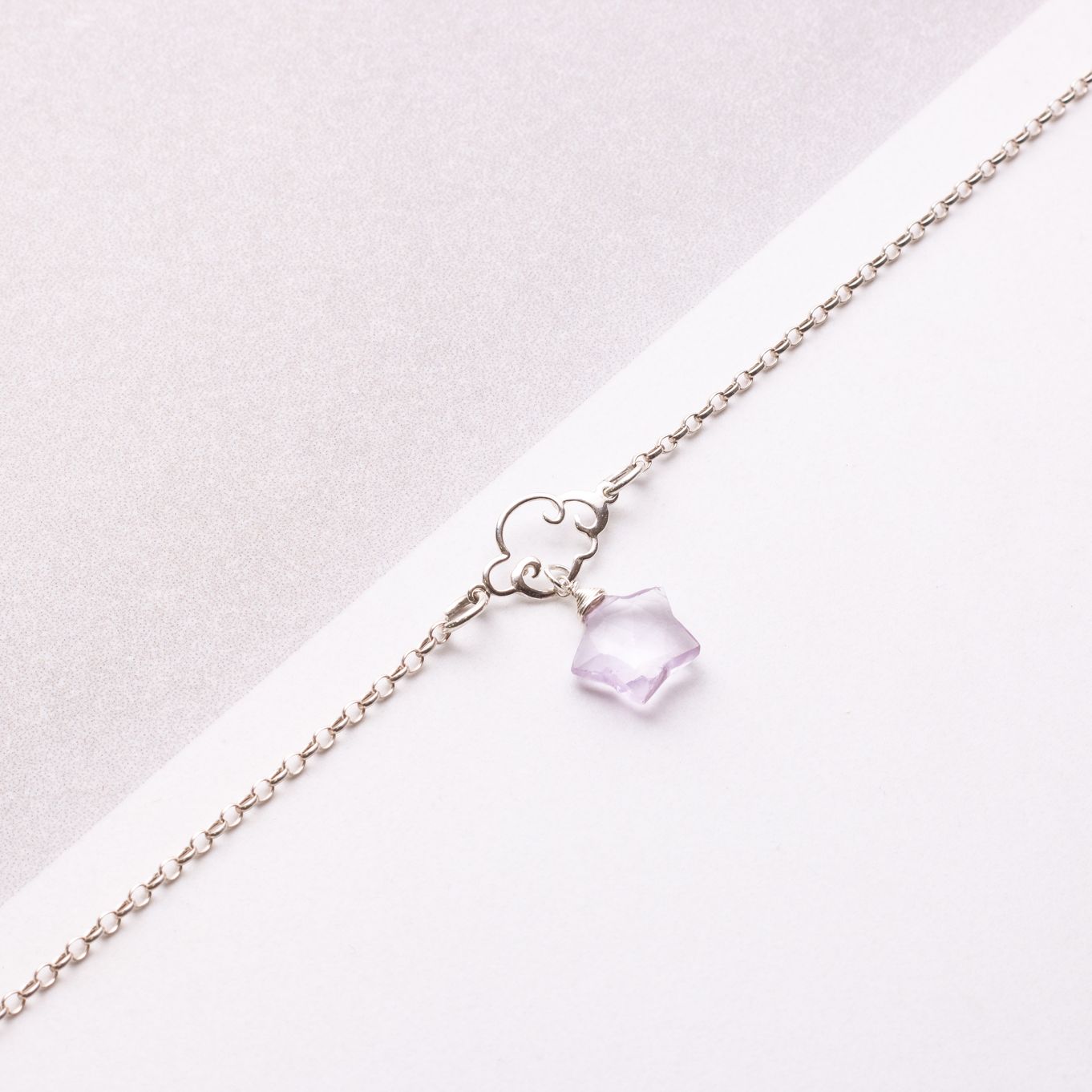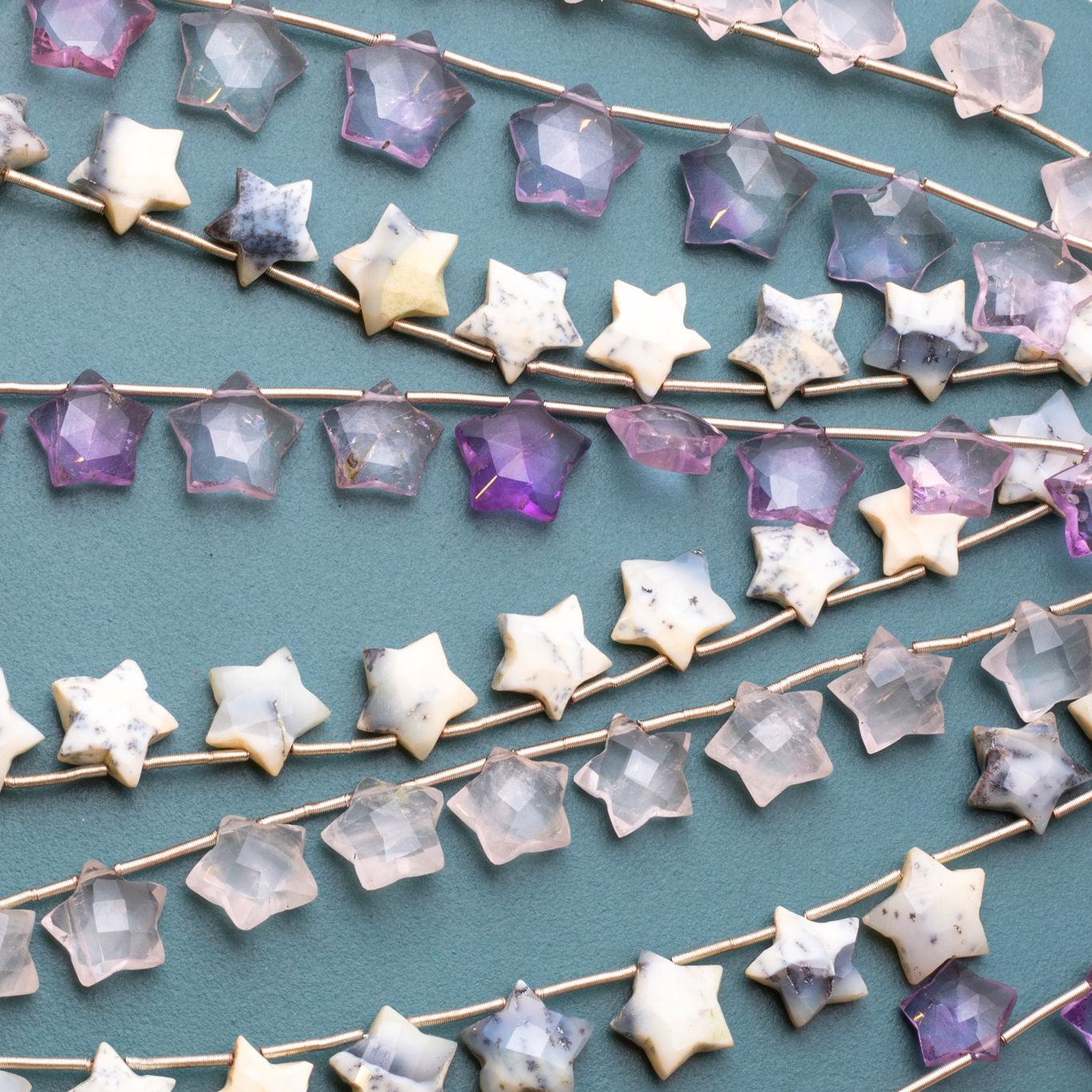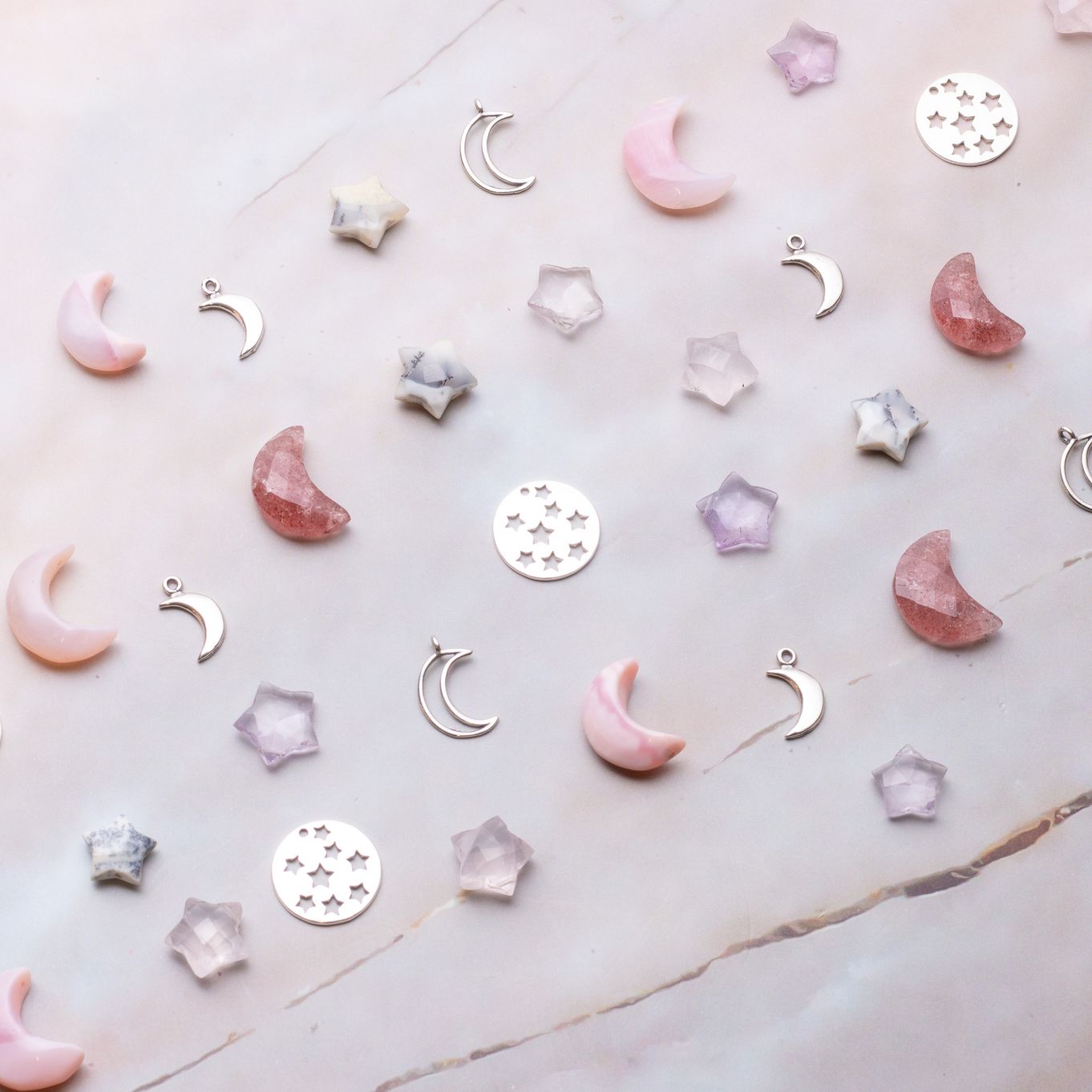 Quantity discounts
1 (£3.55)
5+ (£3.19)
These pink amethyst faceted star shape beads are a beautiful soft pale lilac colour. Each one has hand-cut facets making them twinkle in the light. Whilst some are translucent others are opaque both with inclusions but they are all relatively consistent in size.
A star symbolises femininity, good luck, ambition, fame and self-fulfilment and these stars would be perfect to use in jewellery designs that represent reaching for the stars.
Although we would recommend using 0.3mm wire with these beads, the holes do vary and a more suitable diameter wire may be necessary.
Fully head drilled
Size: approximately From 10.5x4mm To 12.5x4.5mm
Hole size: approximately 0.3mm (holes do vary and a more suitable diameter wire may be necessary)
Hardness of 7 on the Mohs scale
Country Of Origin: India
Sold individually
Special requests
Did you know that you can add special requests for gemstones? Whether you're after matching pairs, a particular colour, pattern or shape, or even to fit a specific setting just let us know in your shopping basket and our team will personally spend time trying our very best to select the perfect gemstone for you. Learn more
Click below to read our helpful pages:
Product code: B511