Jewellery Making Self Care Bundle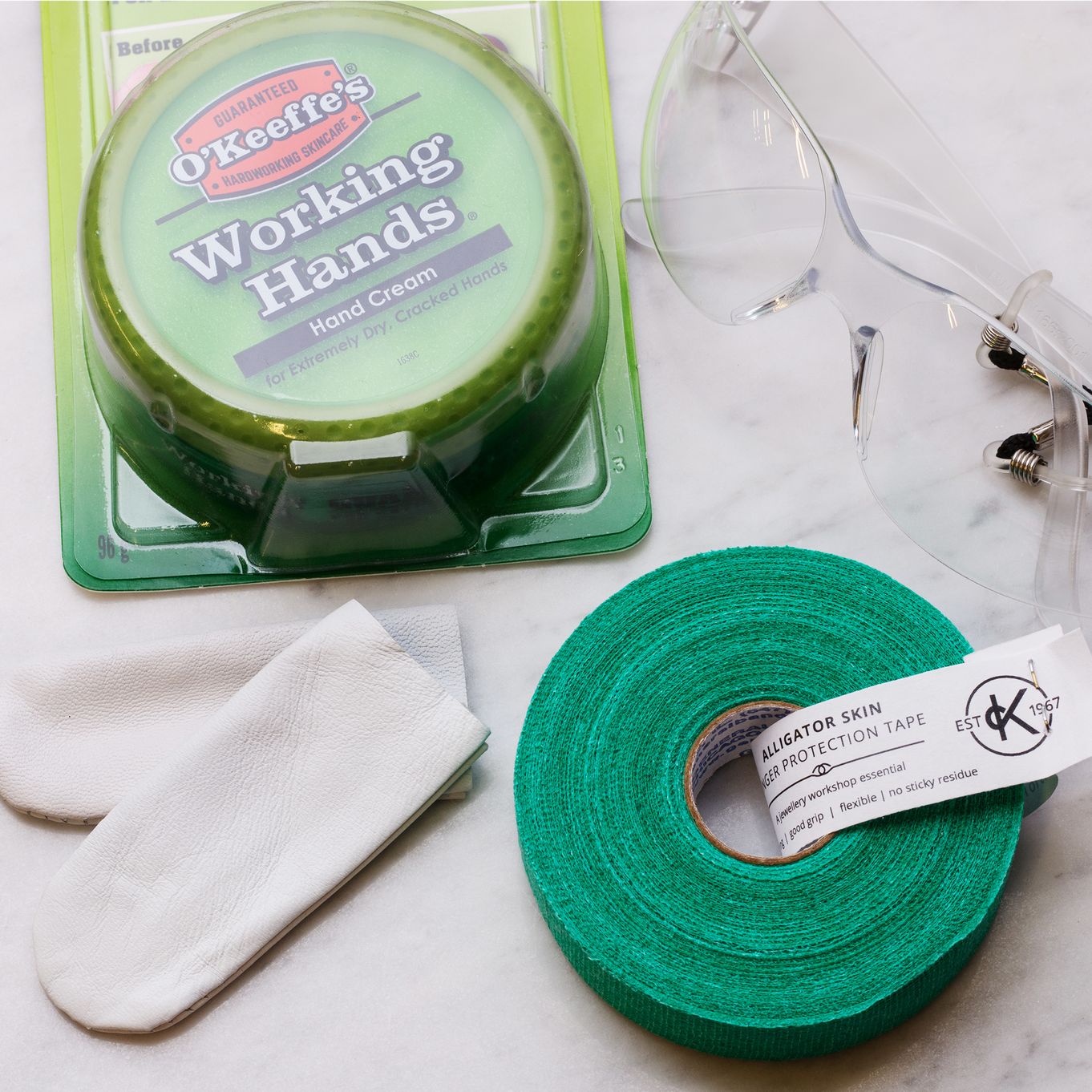 This jewellery making self care bundle contains brilliant supplies to help you stay safe and take care of yourself while in the workshop!
Perfect as a gift for either yourself, friends or family that are creative makers.
Bundle contents:
Wrap around safety goggles - ultra-light and contour your face
Alligator Tape - self-adhesive, protects your fingers and improves grip
Finger Protector - made of soft leather
Thumb Protector - made of soft leather
O'Keefe's Working Hands Hand Cream - non-greasy, heals cracked hands and fingers
These products are also available to purchase separately while stocks allow.
Product code: P2