Christmas Jewellery Making Gift Kit - Art Clay™ Silver Clay Tool Kit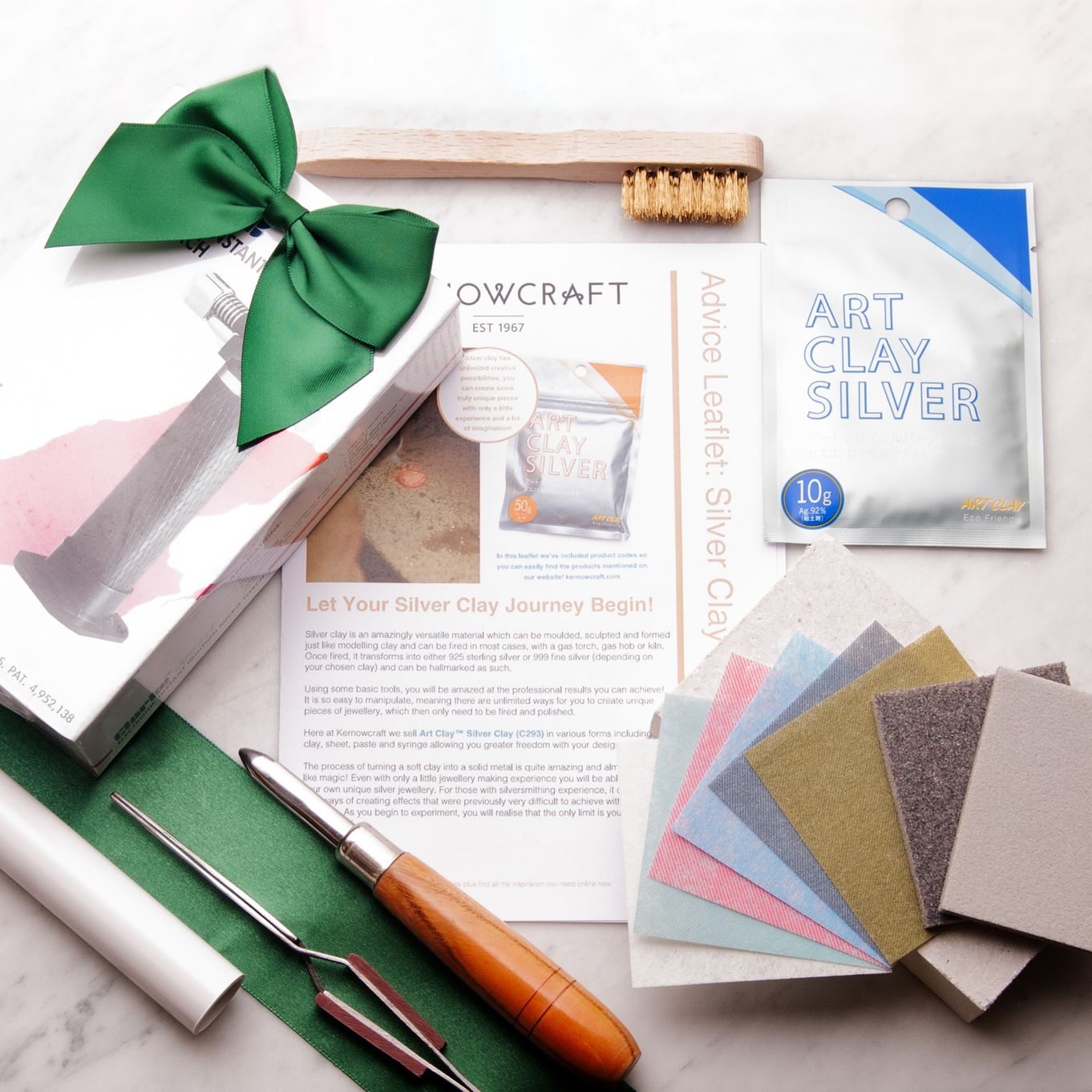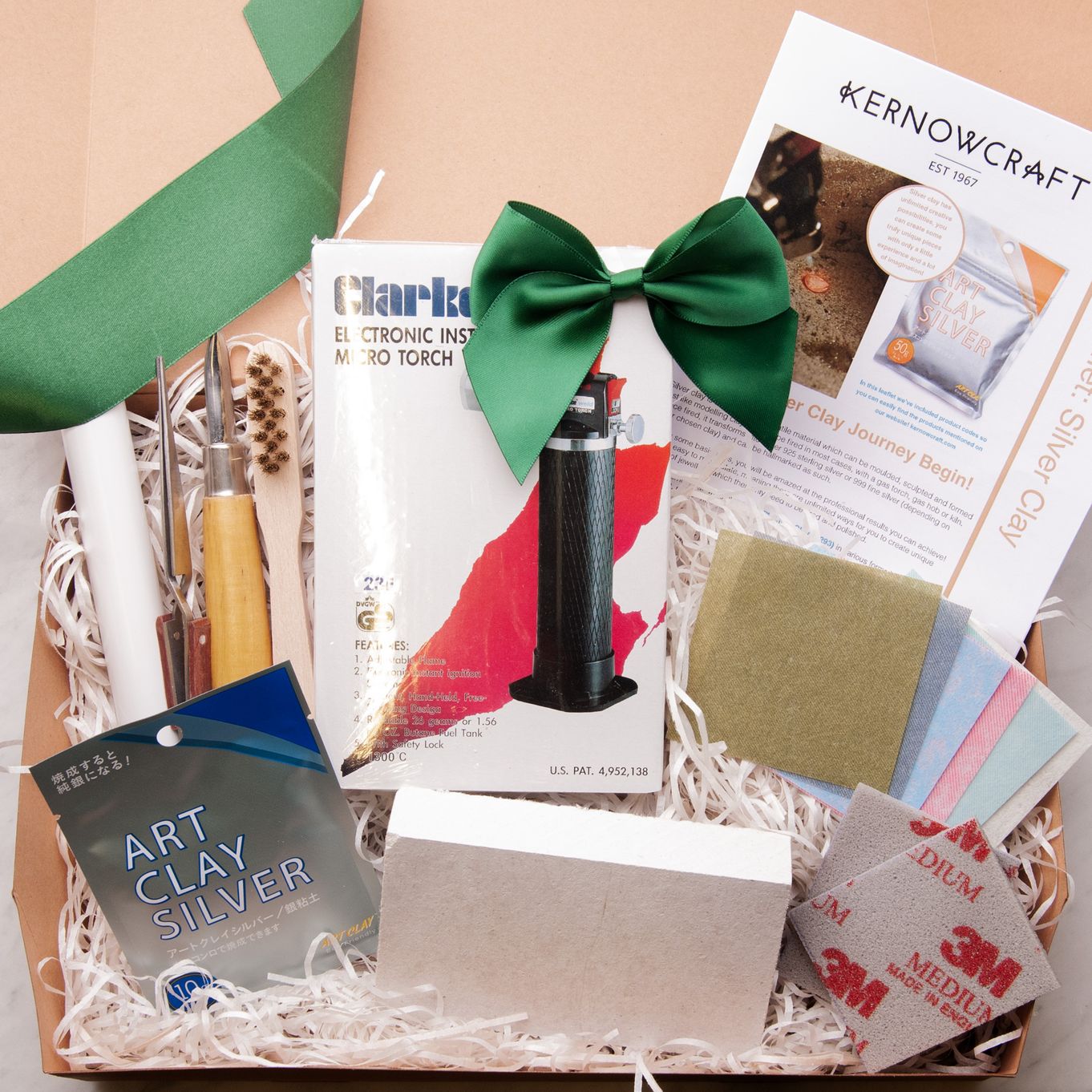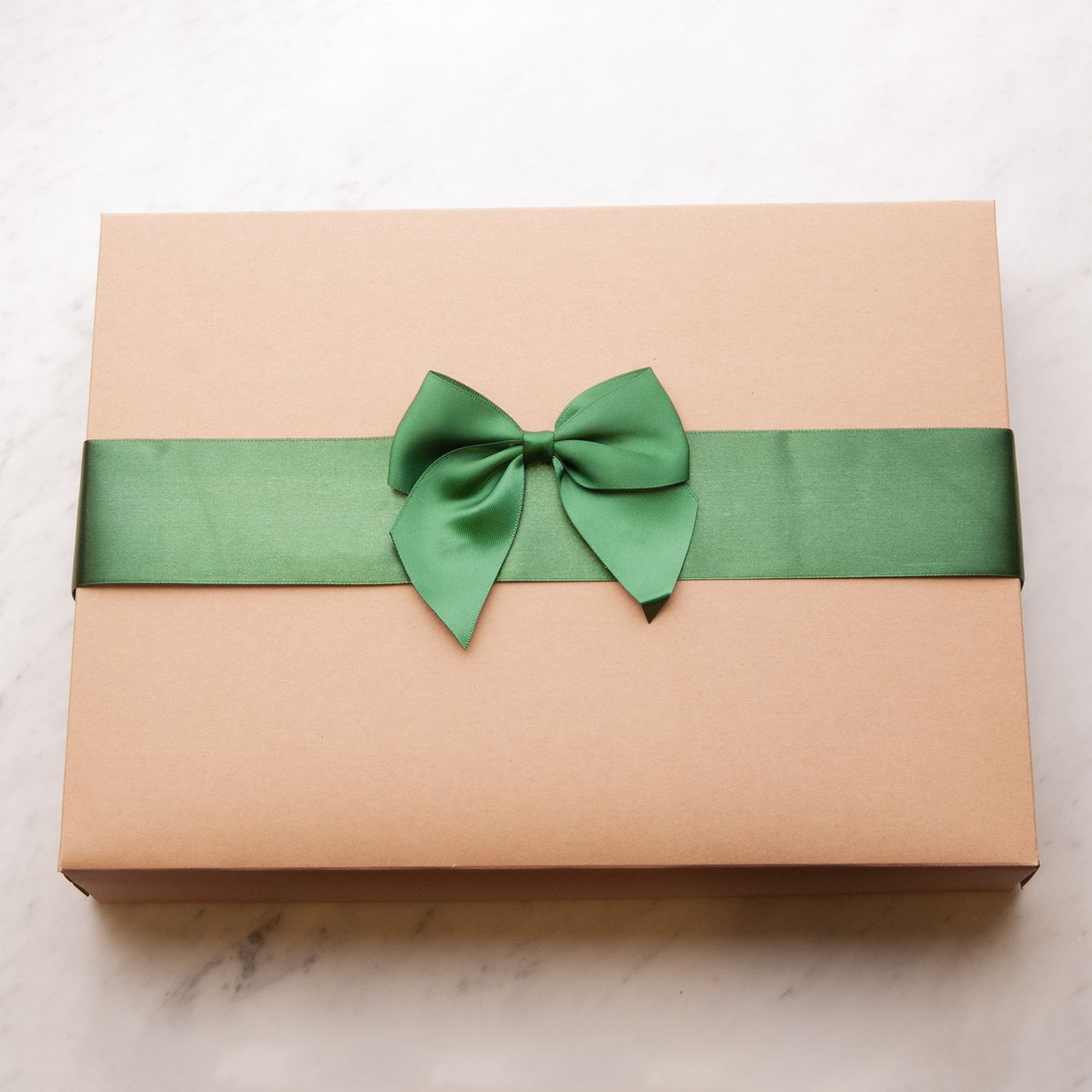 This Christmas jewellery-making tool gift kit would make the perfect gift for someone special! Or it would be the perfect gift for a jewellery-making beginner who would love to try their hand at creating Art Clay™ Silver Clay jewellery.
This kit includes a selection of tools to get you or the receiver started on an art clay jewellery-making journey, 10 grams of Art Clay™ Silver Clay, and our silver clay leaflet which has information to help get you start creating beautiful Art Clay™ Silver Clay projects.
This kit has the added option of arriving ready gift-wrapped, just choose which option you would prefer in the drop-down menu: gift-wrapped or non-gift-wrapped.
Kit Includes:
10 grams Art Clay™ Silver Clay
Plastic rolling pin
Brass brush
3m sanding sponges
Polishing papers
Silver clay leaflet
Soldering block
Insulated reverse-action tweezers
Curved burnisher
Gas torch
NB. Don't forget to purchase a canister of butane gas (cigarette lighter gas) which is available from newsagents and hardware shops - the gas torch will arrive empty of gas as it cannot go in the post full.
Product code: GF5