14 Jewellery Designs Using Metal Clay
Discover the magic of metal clay! It can be moulded, sculpted and formed just like modelling clay and can be fired in most cases with a gas torch. Once fired, the clay turns into 99.9% pure silver which is hallmarkable and even purer than sterling silver. We share with you some of our favourite metal clay jewellery designs below and show you all the kinds of possibilities there are with this clay. We hope it inspires your creations...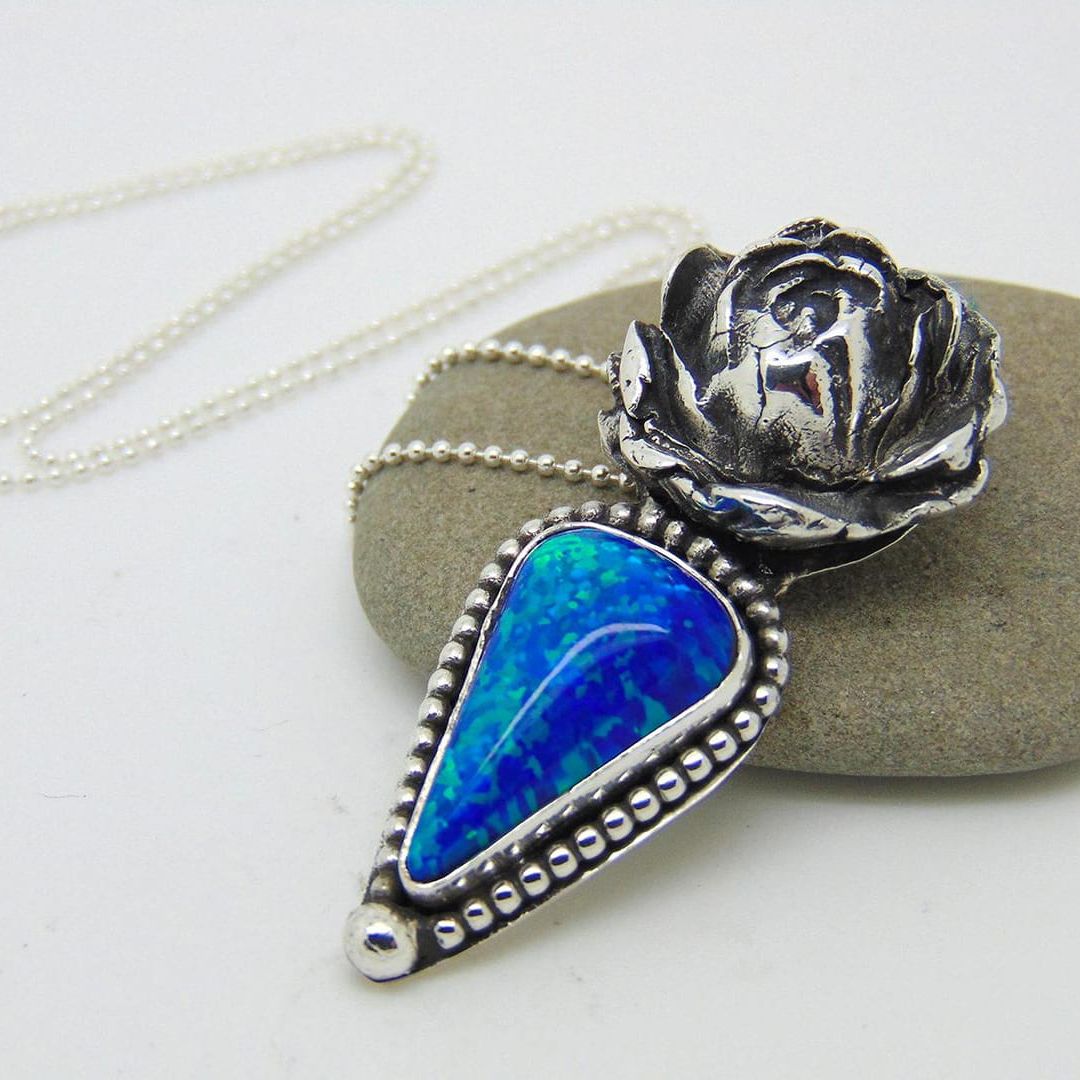 Reversible Gold Leaf Pendant
Saffron Jewellery - "Reversible birch wood pendant made from 999 fine silver clay and 24-carat gold leaf."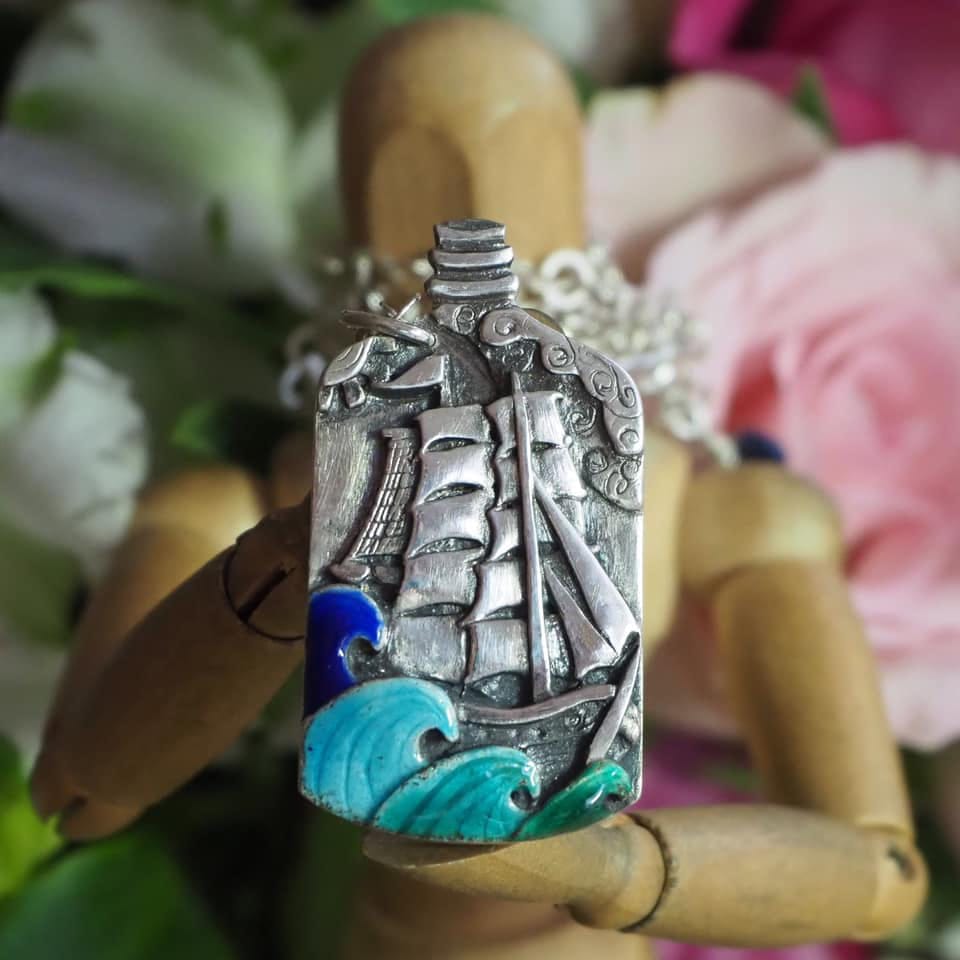 Shop In A Bottle
Oberon Jewellery" "An art clay silver ship in a bottle pendant... with torch fired enamel detail on the waves..."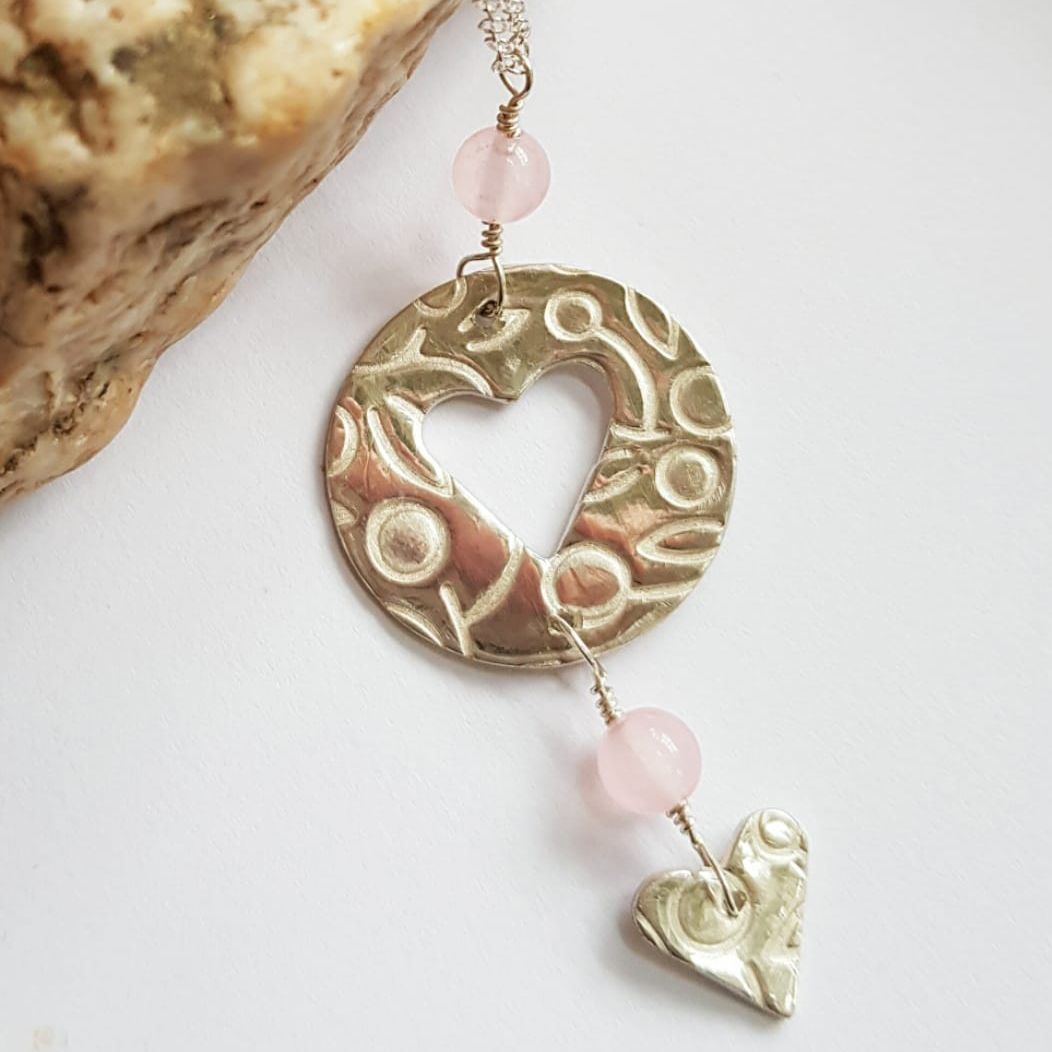 Combining Metal Clay & Beads
Rowan & Roses Jewellery - "Cherry print, heart pendant made with silver clay and a rose quartz bead."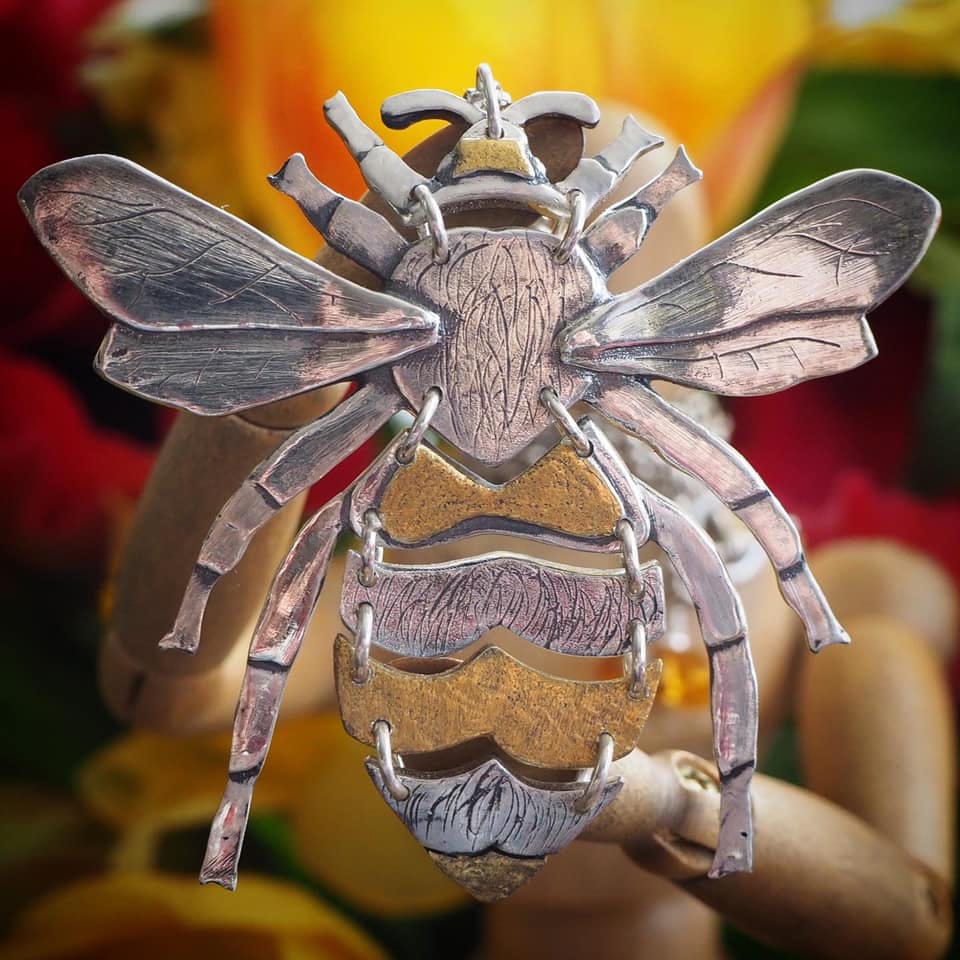 Bumble Bee
Oberon Jewellery - "A big articulated art clay bumble bee made from art clay silver and ags gold paint on the highlighted sections..."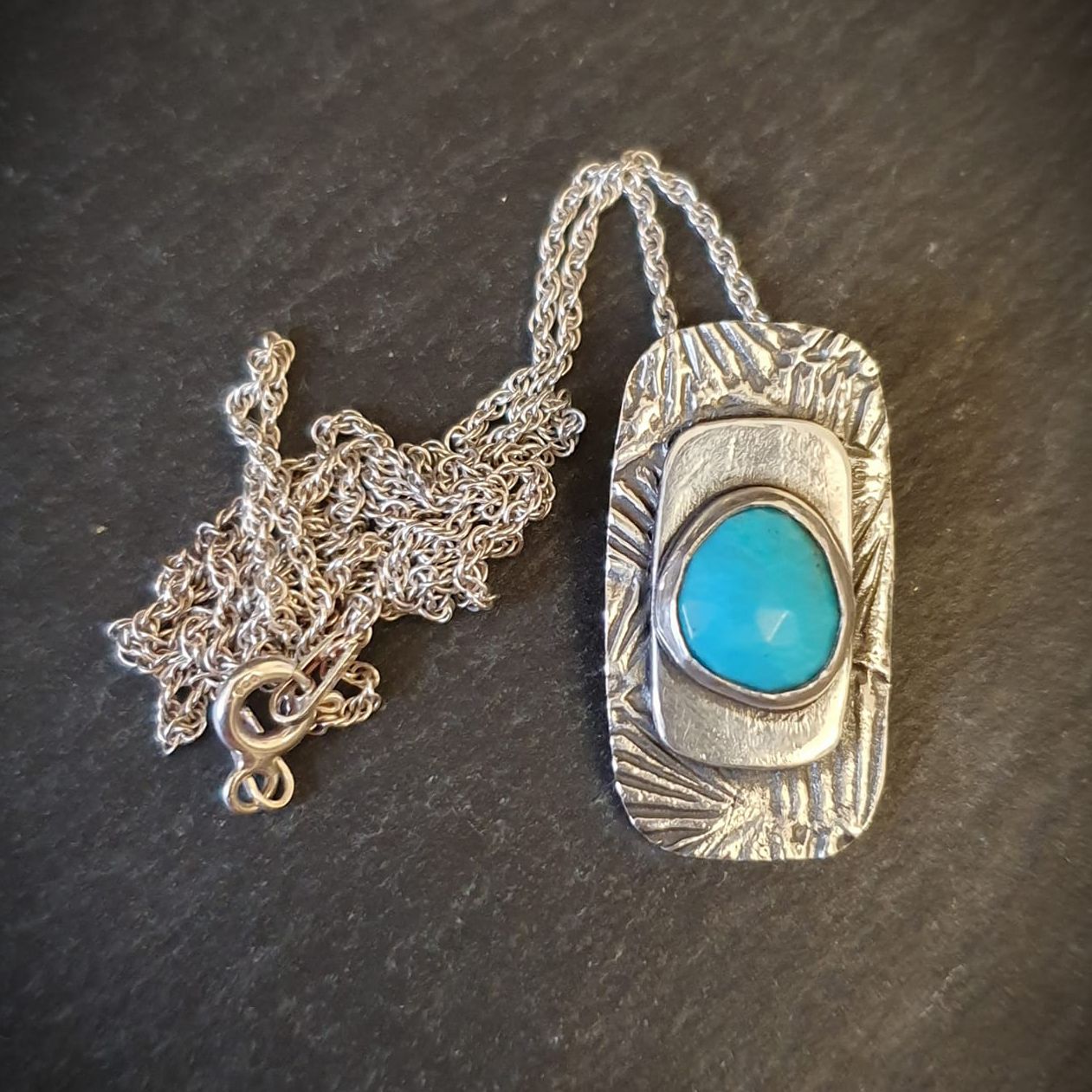 Turquoise & Metal Clay
Deb Briggs creates an eye catching pendant from art clay, featuring a gorgeous turquoise cabochon.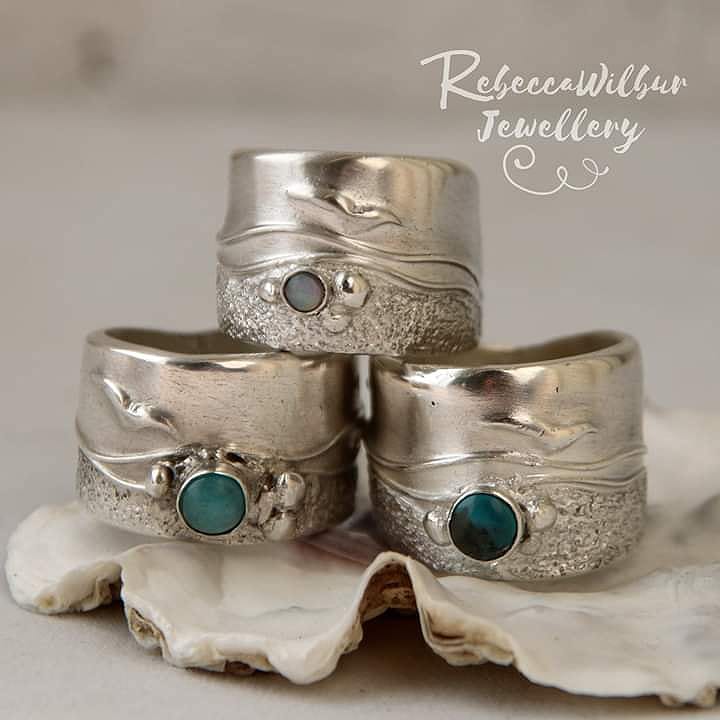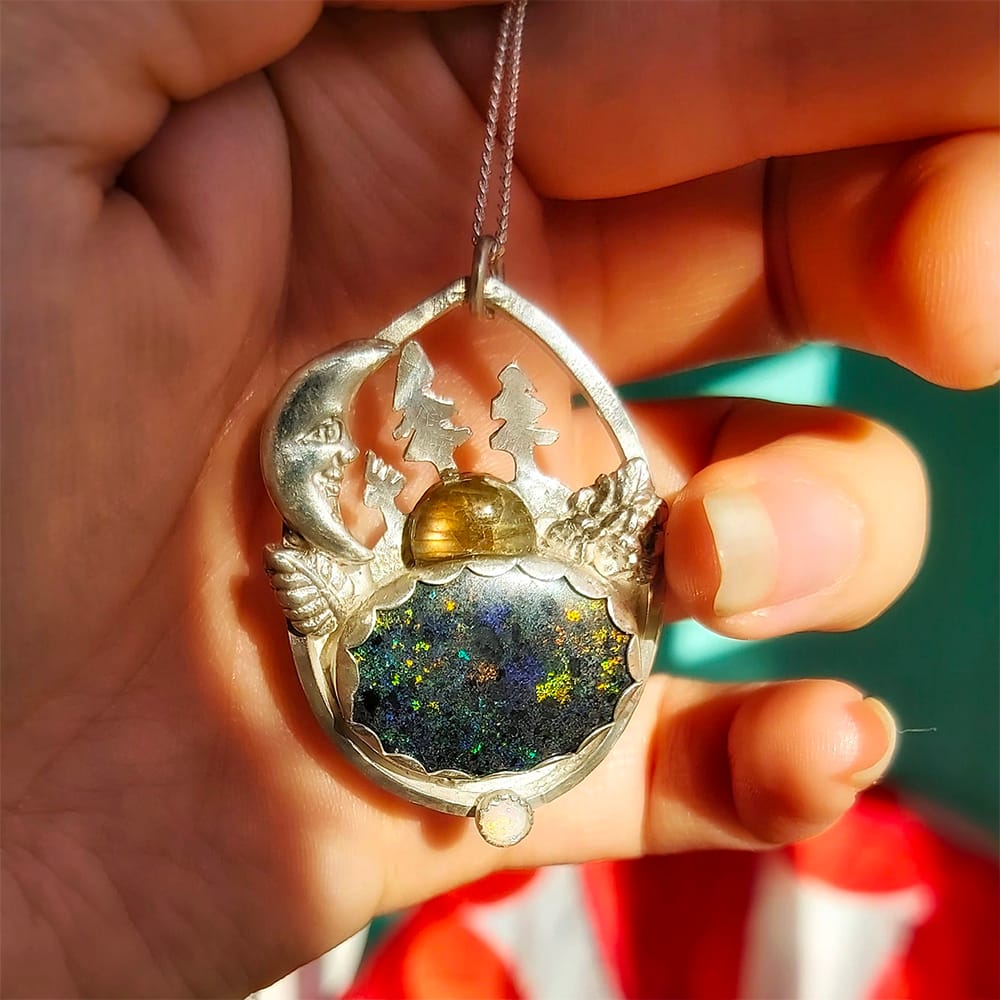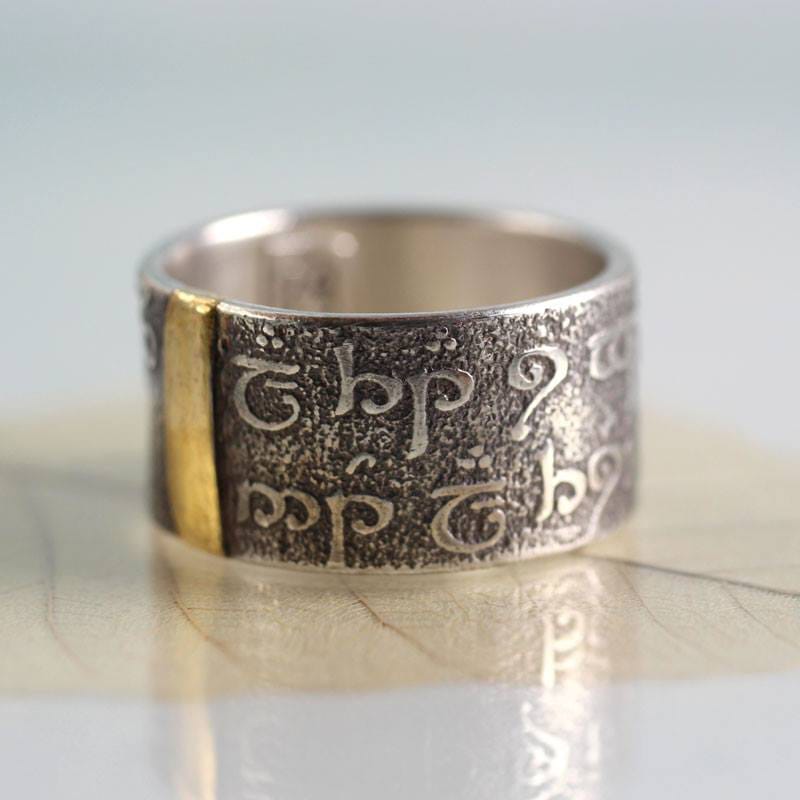 Metal Clay Elvish Ring
Sycamoon Jewellery - "Made with PMC and the tear-away technique; elvish script ring enhanced with a bit of keum boo."
Make Your Own Metal Clay Jewellery...
Feeling inspired? Have a go for yourself! We stock a wide range of metal clay products including Precious Metal Clay (PMC) and Art Clay in clay, paper, syringe and paste form as well as a range of metal clay tools and accessories including metal clay moulds, moulding compound, texturing plates and more.
For beginners in metal clay, we have a handy Metal Clay Leaflet to help you get started.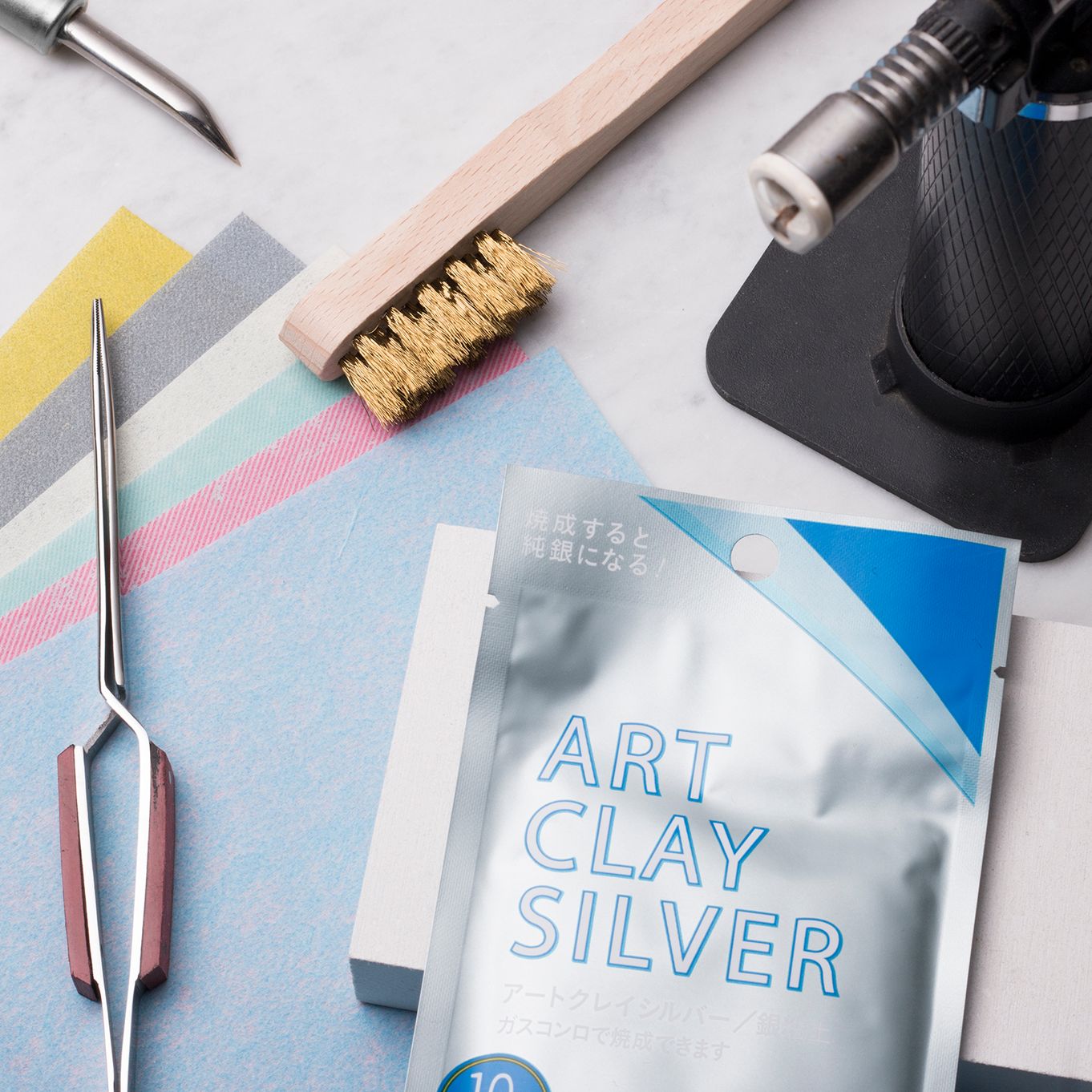 This metal clay tool kit contains all the tools and supplies you need to make your first metal clay design, including our handy leaflet guiding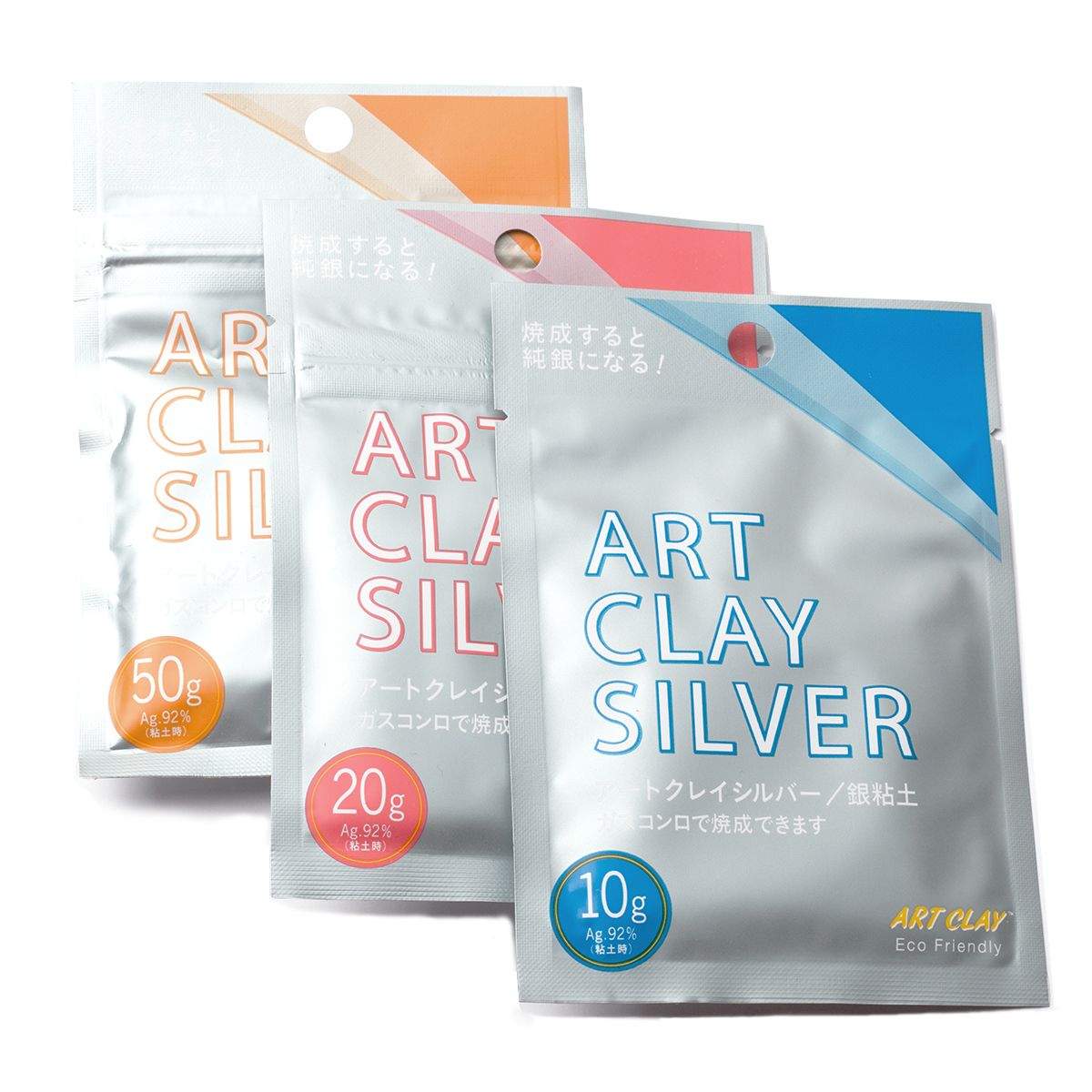 Explore our wide range of metal clay tools and supplies, from Precious Metal Clay and Art Clay in clay, syringe, paste and paper. You'll also find metal clay moulds, moulding compound, texture plates, gas torches and more.