Tanzanite Snaptite Earrings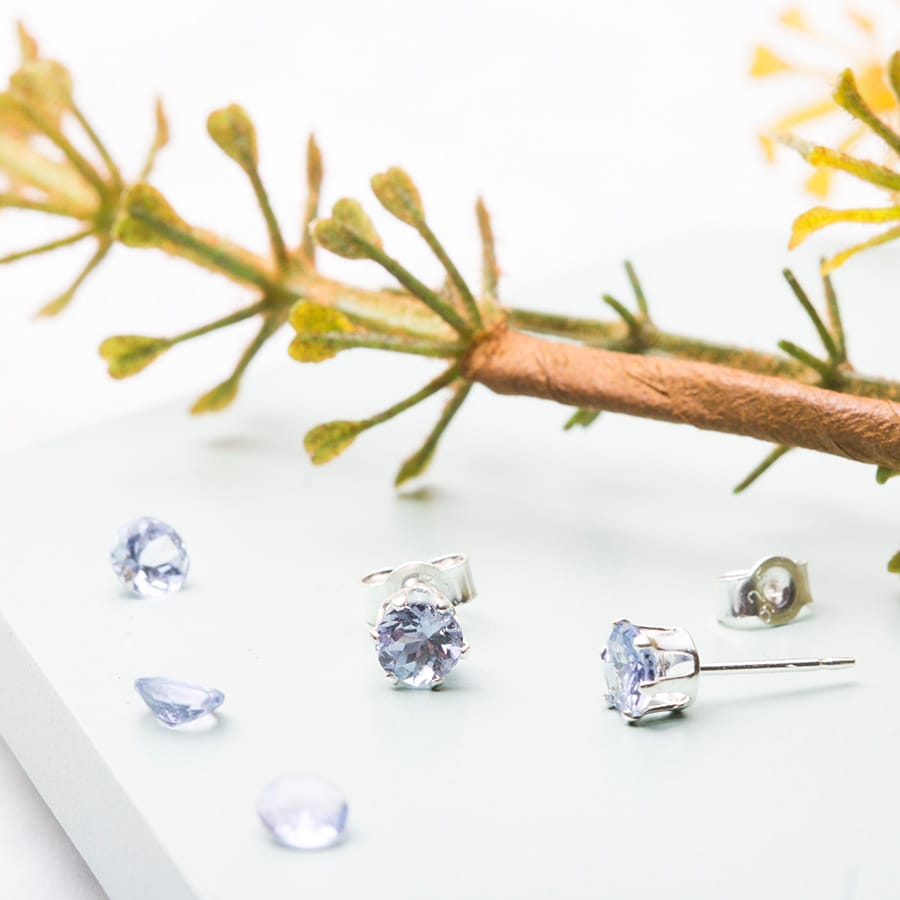 This jewellery making project couldn't be easier! Our sterling silver snaptite earstud settings are so easy to set and perfect for beginners, making them so popular. We've used our stunning tanzanite faceted stones but you can choose any faceted stones you like!
Tanzanite is a rare gemstone, only mined in Tanzania in the foothills of Mount Kilimanjaro! This stone is growing in popularity and we're not surprised due to its unique colouring.
STEP BY STEP INSTRUCTIONS
Place the faceted tanzanite stones face down (flat side down) onto a firm surface such as a magazine placed on your work surface.
Place the mount over the stone and apply gentle pressure to 'click' the stone into place.
Check that the claws are firmly in place - it may be necessary to gently adjust the claws with a pusher to ensure a secure fit.
It's as simple as that!
RECOMMENDED TOOLS FOR THIS PROJECT
Stone holder - perfect for gripping small stones
Pusher - to ensure the claws are secure around the stone
CUSTOMISE YOUR KIT
Make the design your own by choosing your favourite faceted stones to use with the snaptite settings.
HELPFUL PAGES
How to set a snaptite setting with a faceted stone.
JEWELLERY MAKING BOOKS
'Stonesetting for Contemporary Jewellery Makers' by Melissa Hunt
'The Encyclopedia of Wire Jewellery Techniques' by Sara Withers
'Beading Design' by Kim Glover
---
Kernowcraft's jewellery making kits are aimed to inspire you - therefore the step by step instructions are available online only with a shopping list, where you can easily customise the design to suit you. We recommend printing or bookmarking this page ready to follow.
The suggested products used in this project are suggestions to inspire you. Products used were compatible at the time of making but do be aware that gemstones are natural and hand cut stocks can vary, so do use your own common sense as to the compatibility of each item when making.
Your Shopping List
You can buy all the products in this collection at once by clicking the button below or add individual products by clicking the button beside each one.