How To Use Pantone's Colour Of The Year, Ultra Violet In Your Jewellery Designs
Pantone have announced that ultra violet is 2018's Colour Of The Year. A mysterious, creative and spiritual colour that is certain to influence jewellery makers and their designs in the new year.
We are living in a time that requires inventiveness and imagination.
Is 2018 the year you push your jewellery making boundaries, try new techniques and experiment with colour?
From exploring new technologies and the greater galaxy, to artistic expression and spiritual reflection, intuitive Ultra Violet lights the way of what is yet to come.
- Leatrice Eiseman, Executive Director of The Pantone Color Institute
Pantone suggests that ultra violet portrays discovery and mystery, a vision of the night sky as well as representing creativity.
With the exciting announcement of the new ultra violet colour of the year, we thought we'd show you our favourite gemstones which would work perfectly with this magical colour, ready to add something special to your handmade jewellery.
We're seriously excited as ultra violet just screams amethyst! This violet quartz gemstone is one of the most common minerals in the Earth's crust and is said to symbolise sobriety, wisdom, strength and confidence. This is such a popular gemstone for jewellery making designs and is available at an affordable price too, making it a brilliant choice available to everyone.
Another gemstone is Iolite, a magnificent violet which holds a sparkly, shimmery effect. The stone is found in alluvial deposits as small, transparent, waterworn pebbles. It is said to symbolise visualisation, which is quite fitting with Pantone's description of this year's colour.
Iolite is a stone that helps you express your true self and we think that's exactly what we do when creating a new piece of jewellery! Being creative is a way to express yourself, and a great way to do that is to experiment with new techniques and use new supplies such as eye catching gemstones.
This natural quartz has been treated with a Vapour Deposition Coating to give this dazzling purple colour. With an ultra violet play of colours, this is a perfect gemstone to reach for.
Why not pop a faceted stone in a pre-notched setting and create an easy necklace, pair of earrings or stunning ring? It would make a perfect gift - just make sure you choose the right size!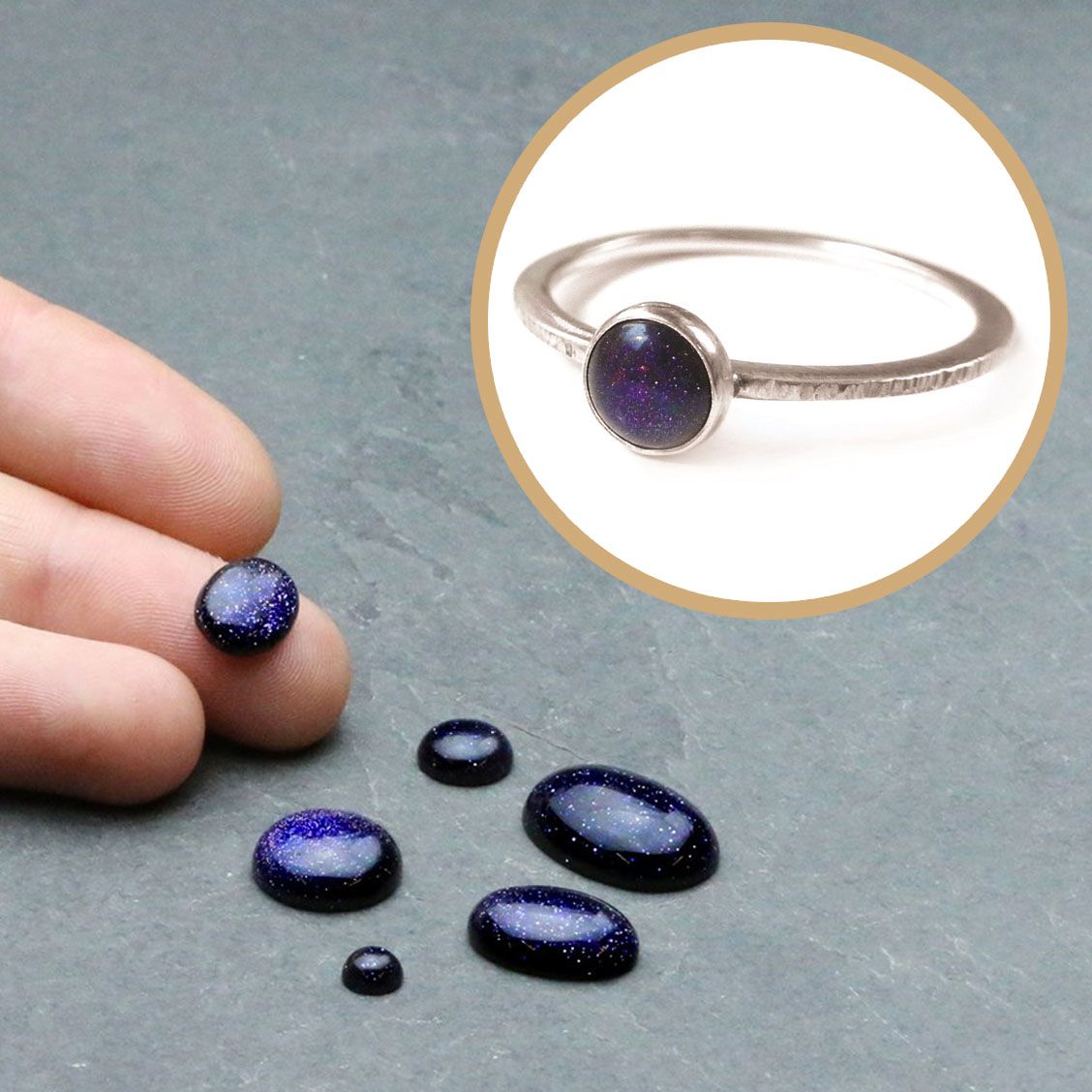 We adore opal, especially in this intense dark ultra violet colour.
These have a mixture of greens and blues, as doublets this means that they have two layers which have been adhered together with a natural slice of opal on the top. This makes them much more affordable, yet keeps that beauty for your designs.
Every single one is unique, making them really special for your jewellery designs. Check out our whole range of opals here, including special edition pieces to make your designs completely unique.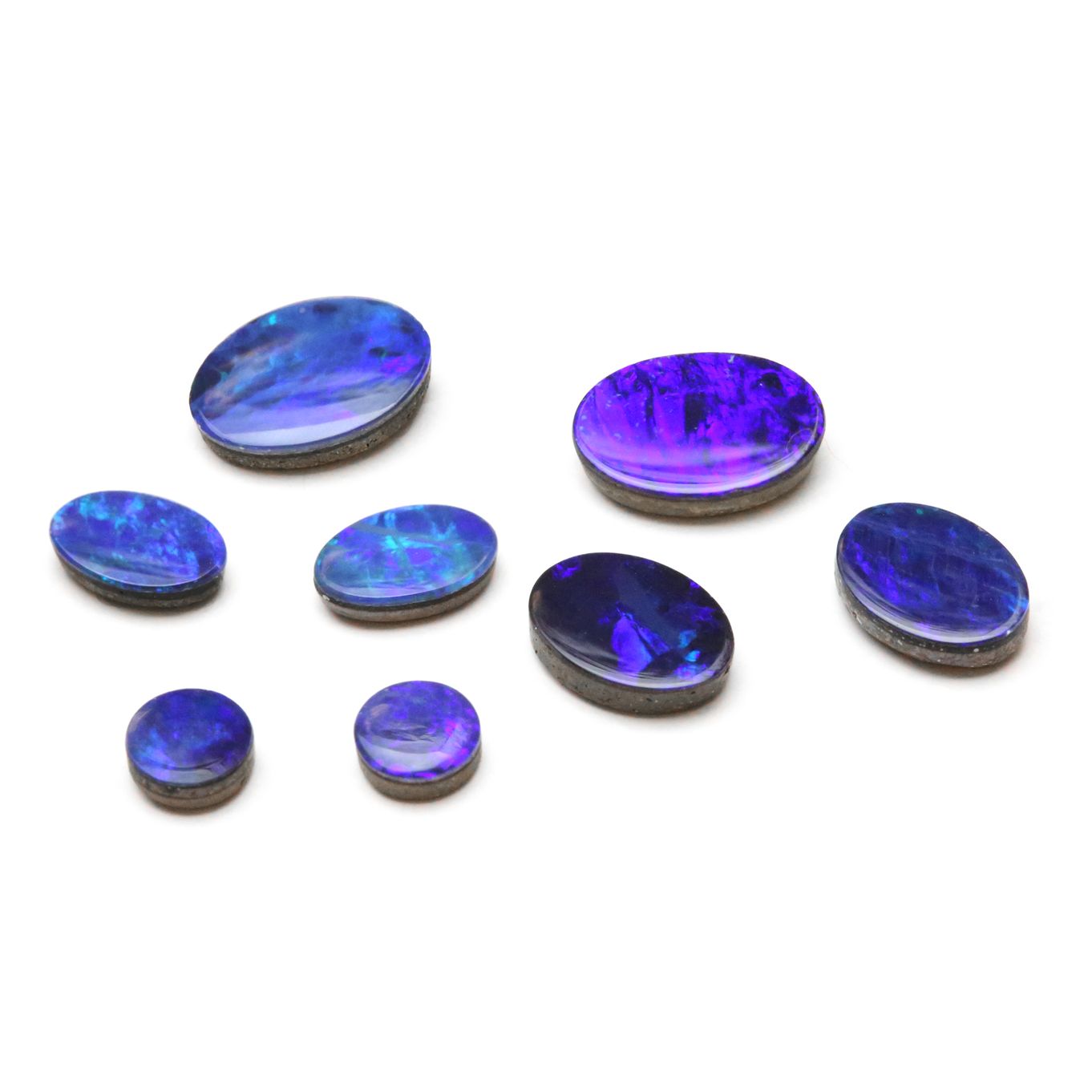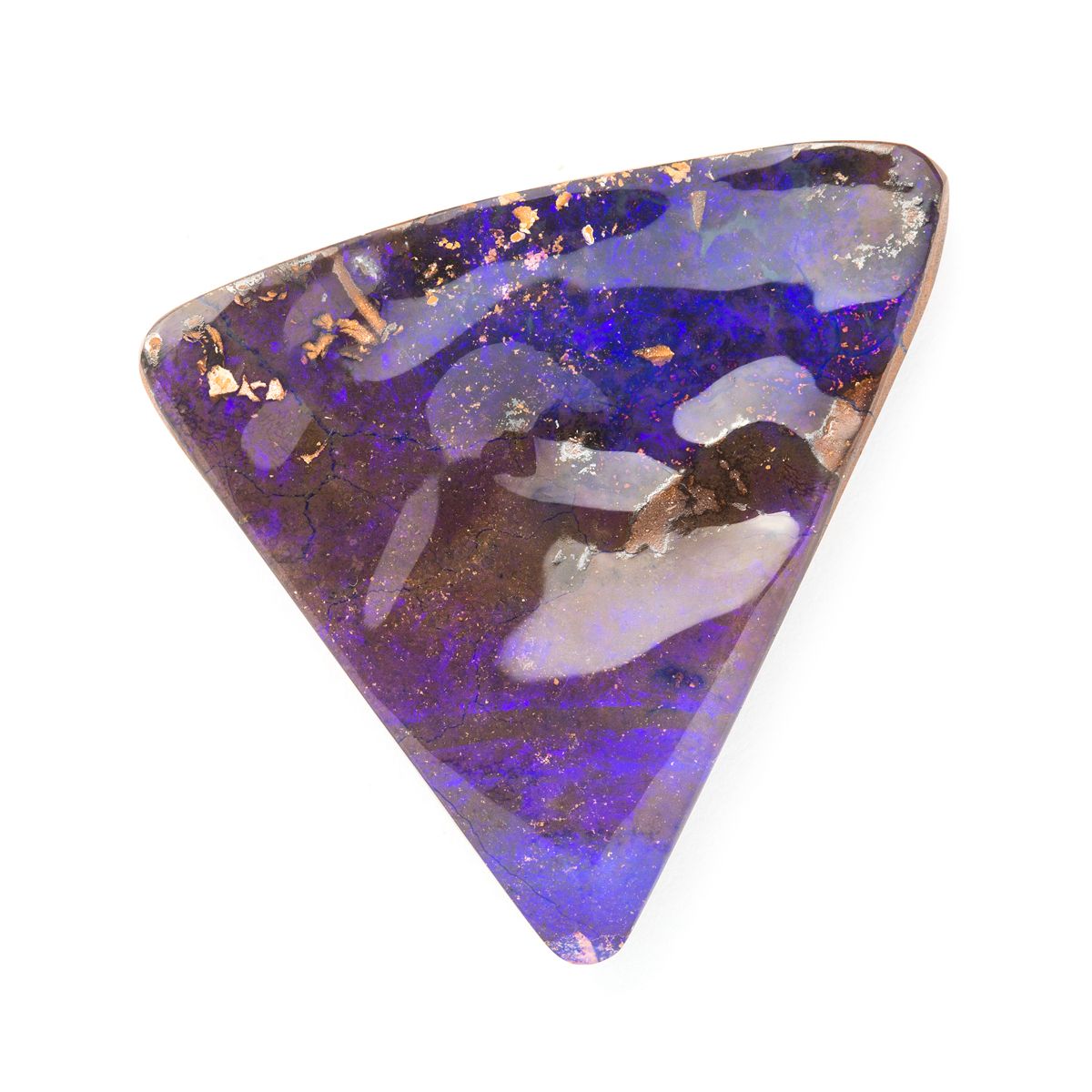 Labrodorite comes in a range of colours and we're really lucky to offer cabochons that have labraorescence of beautiful blues, golds, greens and pink flashes. Some look just like ultra violet!
Did you know that the magnificent colours are caused by internal fractures that reflect the light back and forth? It's said to be a stone of transformation and magic, so very fitting for the colour of the year! This metallic gemstone is definitely a gemstone to experiment with. Check out our stone setting tips here for advice and guidance.