Chunky Chains & DIY Projects
Goodbye minimal - we're obsessed with the chunky chains!
We can wave goodbye to minimal jewellery for now, with layered chains, charms and gemstones making their way back into the lime light.
Chunky and bold jewellery is a great way to make a statement with your outfit - from dangly earrings, stacked bracelets to a single thick chain around your neck - this chunky look is a great way to experiment with your style. The best part? Chunky chain looks great with most outfits, whether that's a formal dress or simple jeans and a tee.
In this post, we share with you lots of inspiration including some beautiful design ideas to make your own handmade chain jewellery.
Be Inspired By Chunky Chains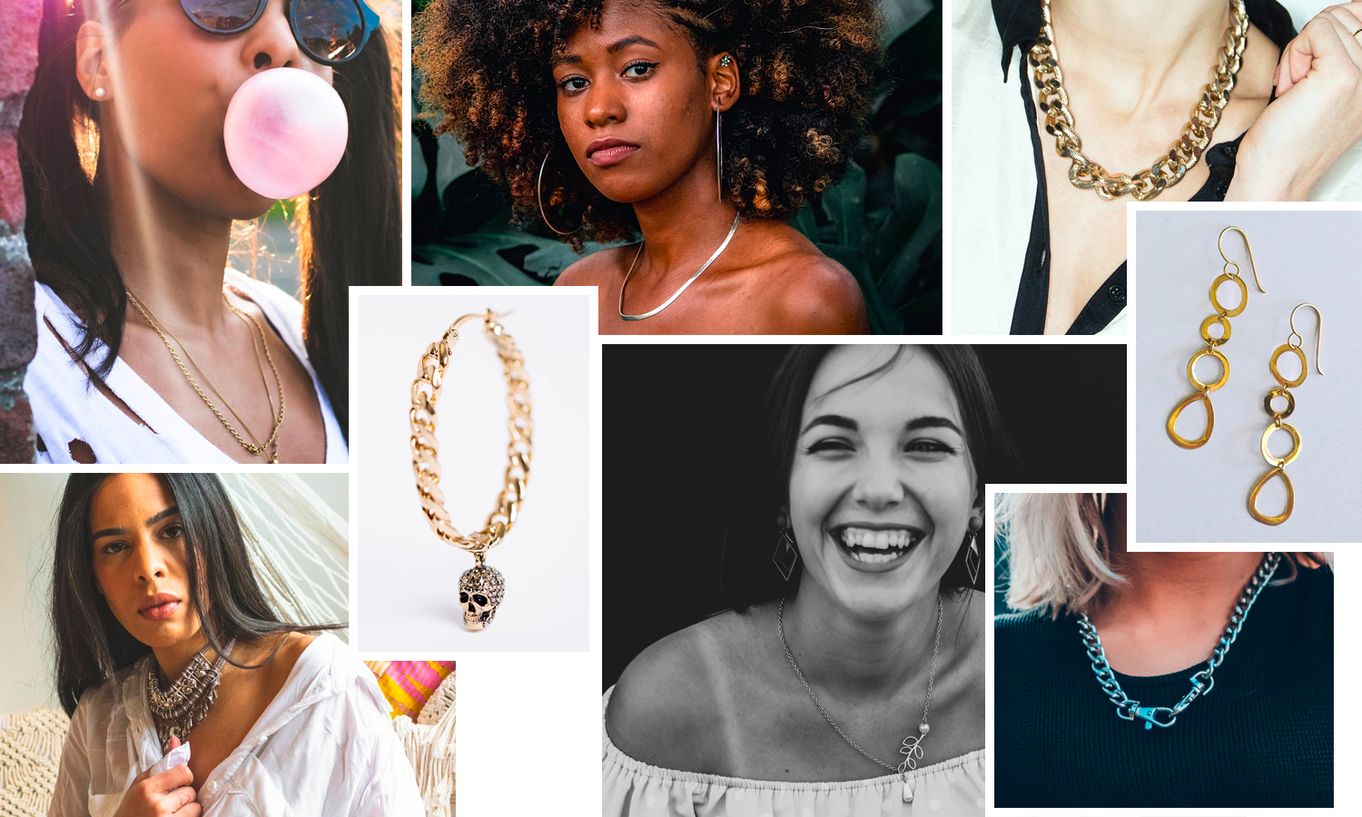 Make Your Own Chunky Chain Jewellery With Kernowcraft
We love keeping up to date with current fashion and jewellery trends and we just love the look of big and bold designs. We've created some beginner friendly jewellery designs using our supplies. Check out our designs inspired by chunky chains below - why not customise them using your favourite gemstones and charms?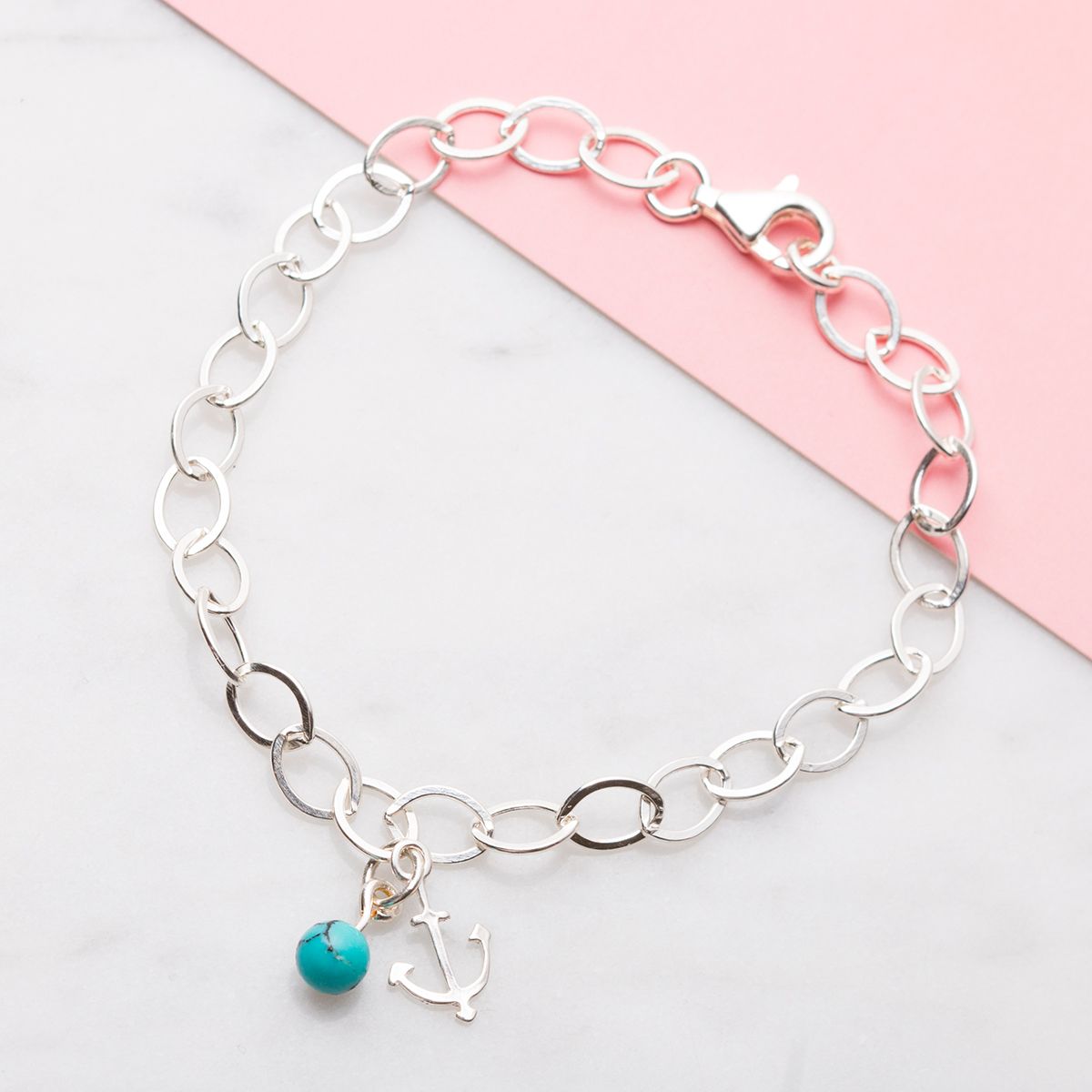 Anchor & Turquoise Chunky Chain Bracelet
How lovely is our sterling silver large link flat trace chain bracelet? It's so easy to add your favourite gemstone beads and charms to it. We've chosen to go for a nautical theme with our popular anchor charm along with a half drilled turquoise matrix bead glued onto a peg with loop.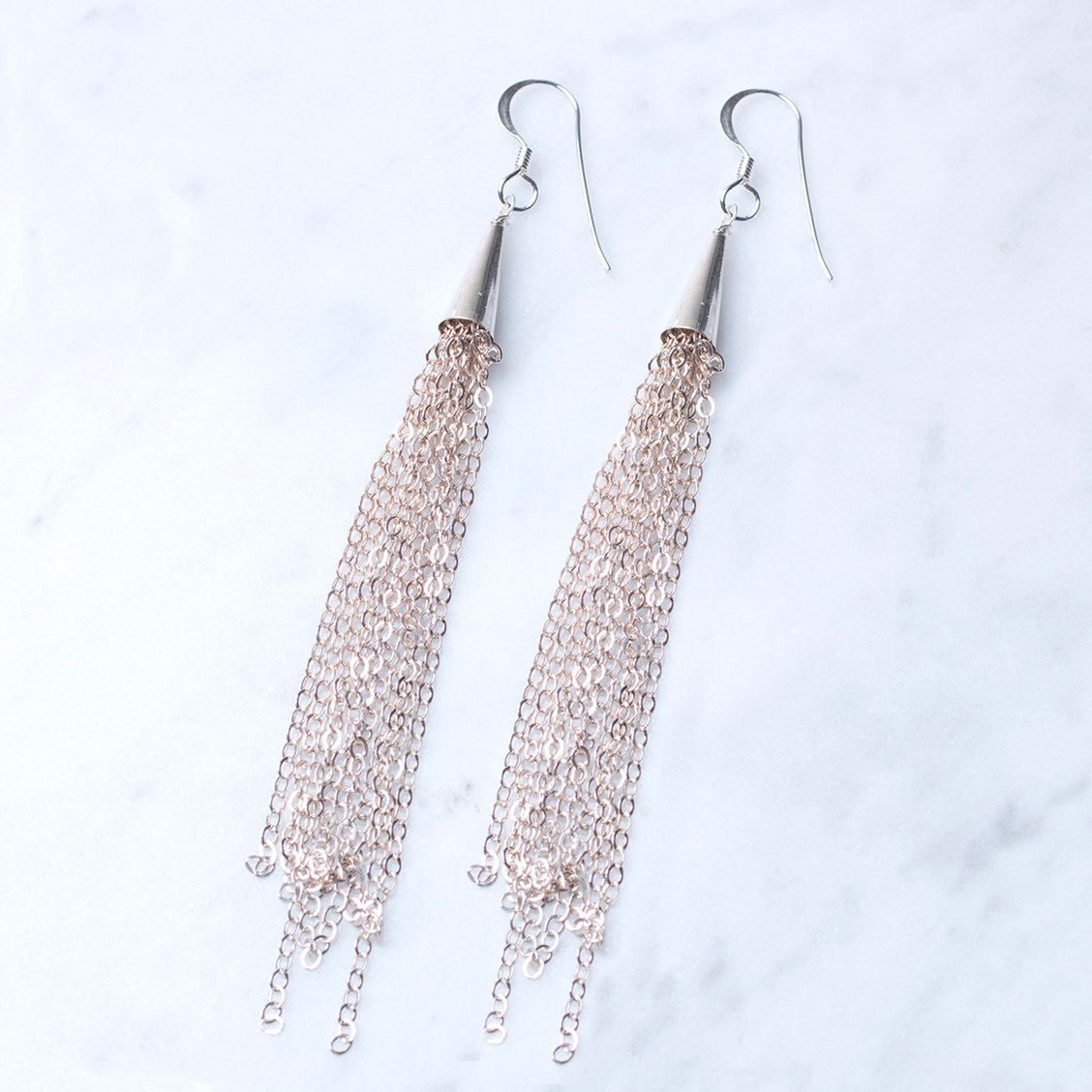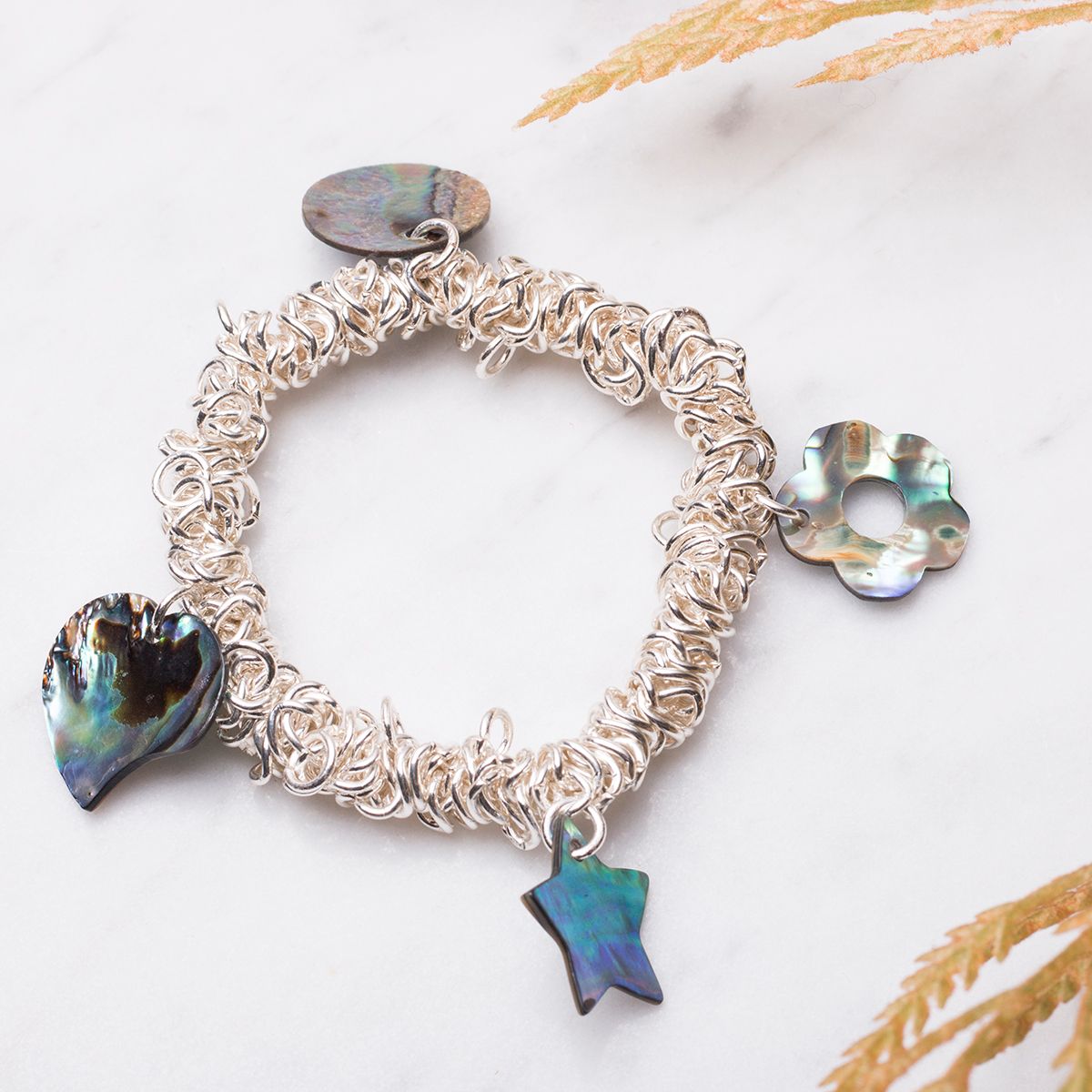 Paua Shell Charm Bracelet
In this project, we've used our silver plated stretch charm bracelet - designed with jump rings already attached so you can easily attach your favourite charms to it! We love this bold design, using our range of paua shell charm shapes.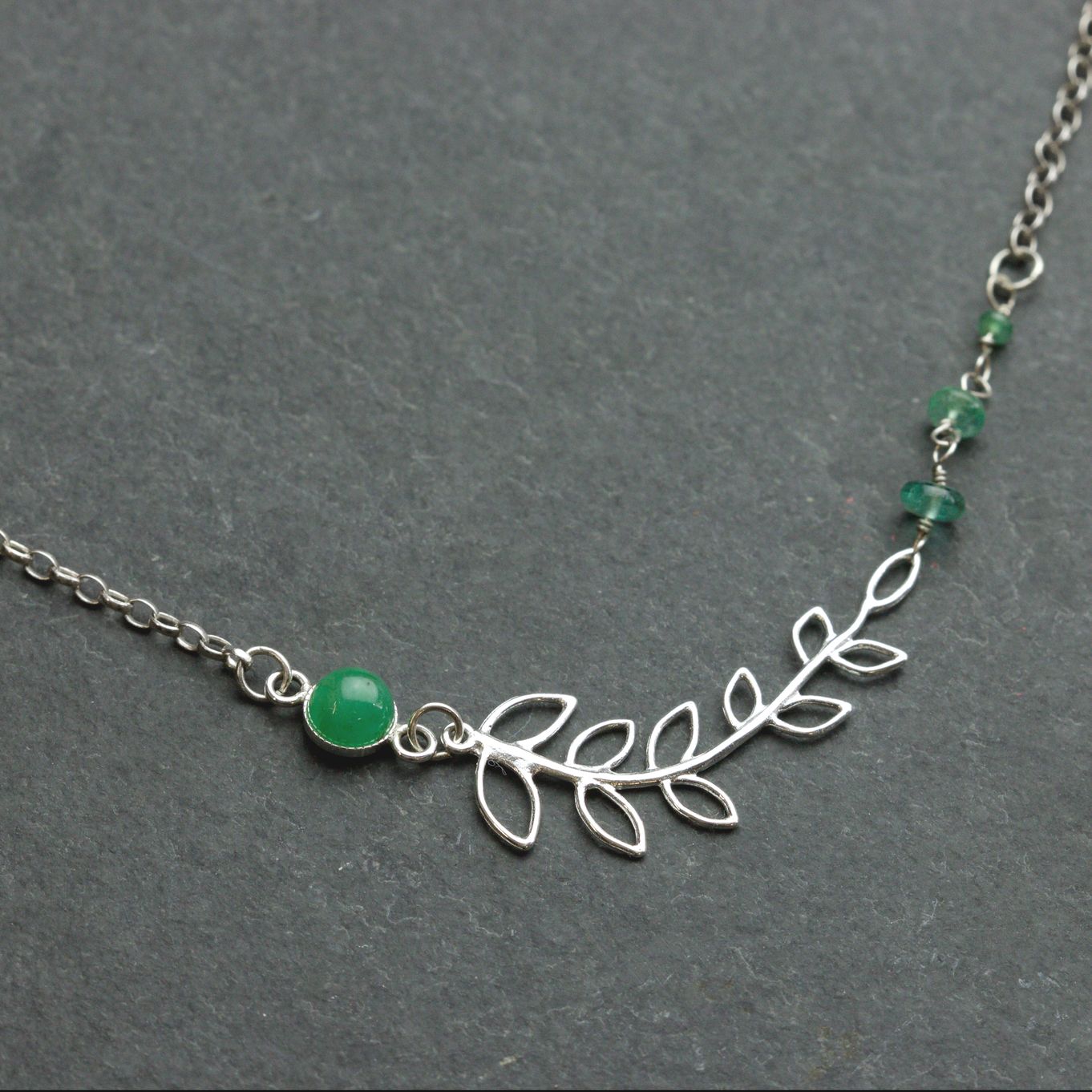 Emerald Willow Leaf Necklace
A great way to add dimension to your jewellery designs is to add connector links! In this design, we feature our sterling silver willow connector link. We've also added a pop of colour using an emerald cabochon stone and a few gorgeous emerald rondelle beads to add some sparkle!
Sodalite Bead Bracelet
Simply slide on your favourite large holed gemstone bead for a minimal yet eye-catching design using our sterling silver spiga charm bead chain bracelet!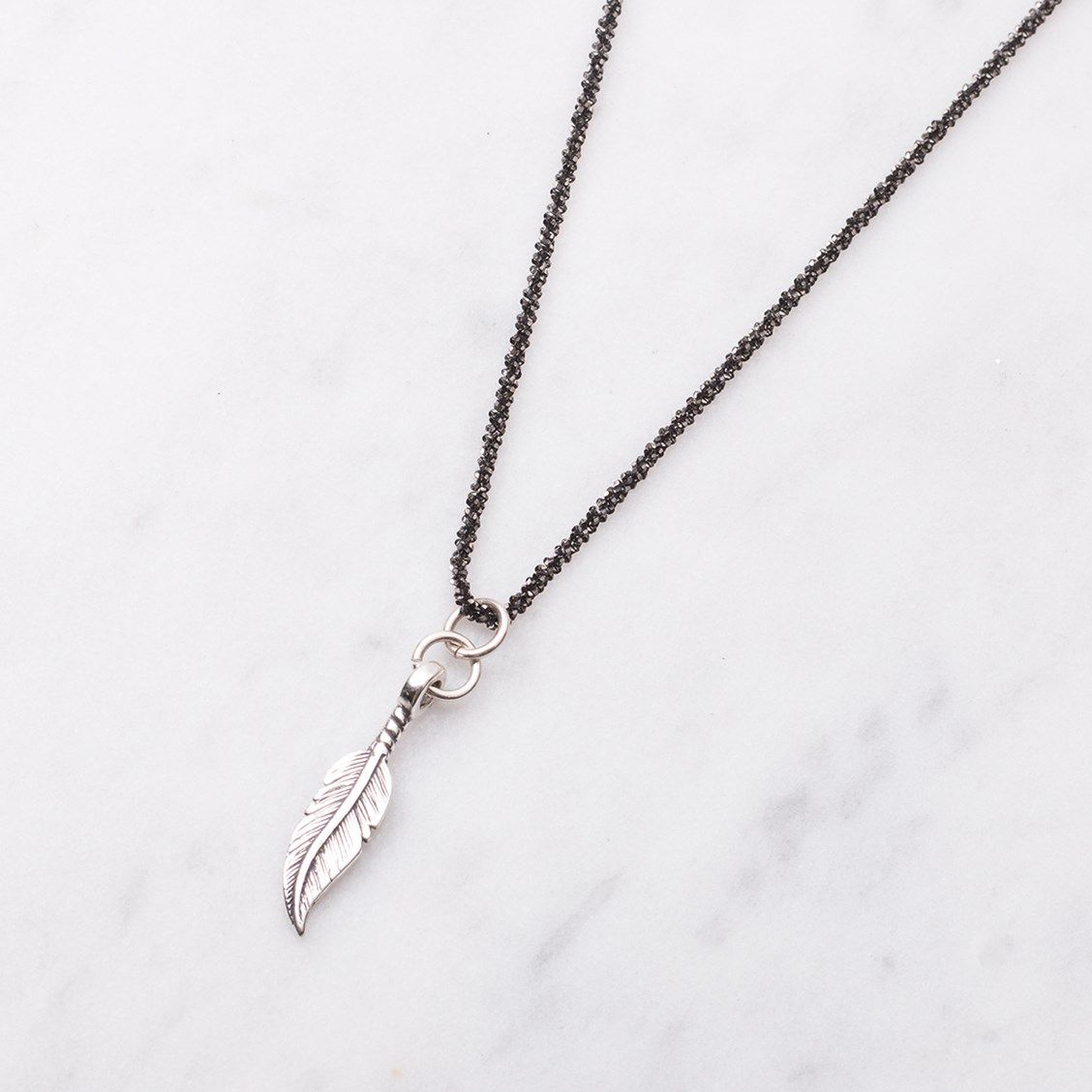 Sparkling Feather Necklace
Featuring our sterling silver black oxidised diamond cut rope chain! This statement chain is perfect if you want to add some luxury and sparkle to your design. We've made it simple by adding a charm so the chain takes center stage.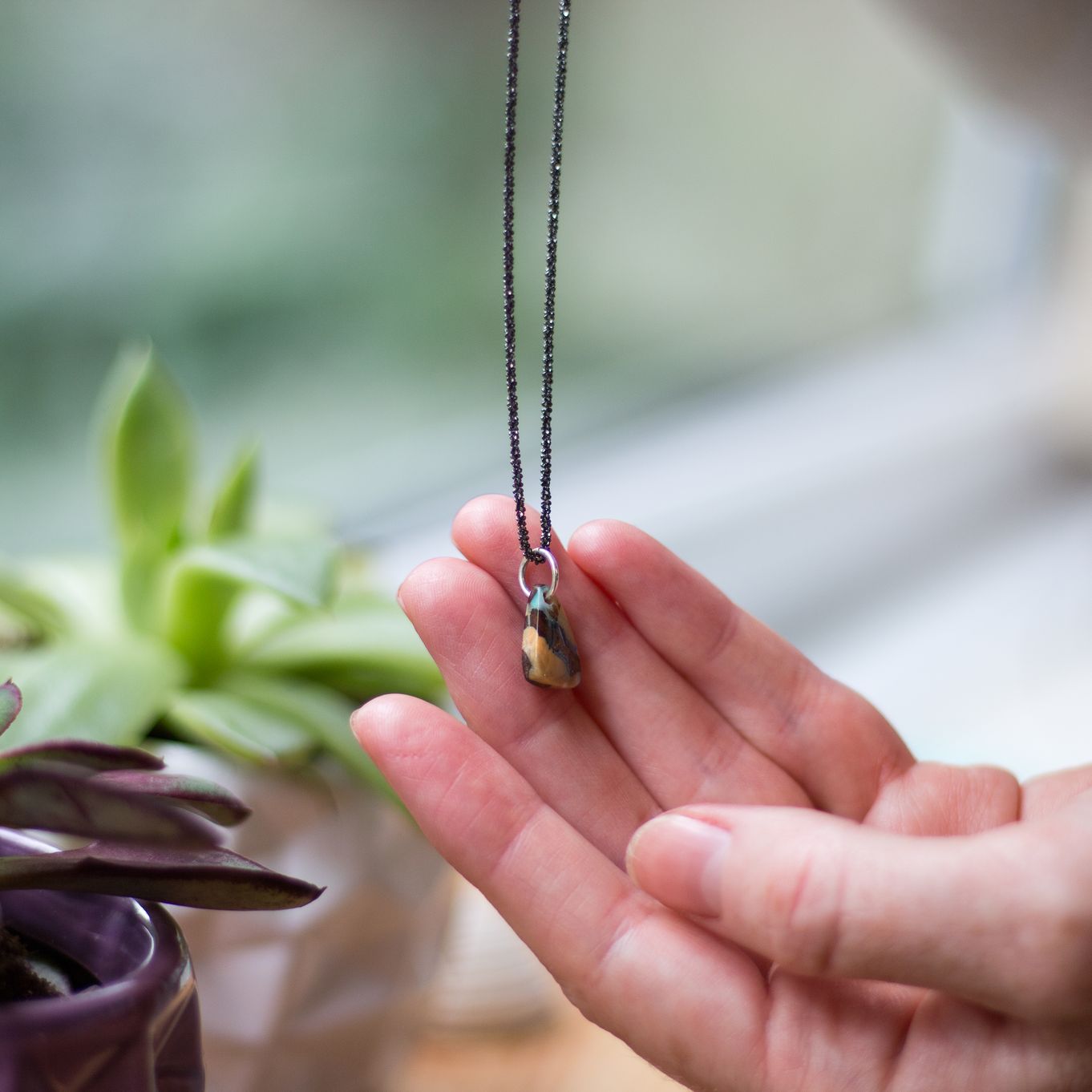 We have an extensive range of quality necklet, bracelet and loose chain for your handmade jewellery designs. Whether you're after sterling silver, plated or gold - you can choose from a whole variety of styles to suit your jewellery making needs.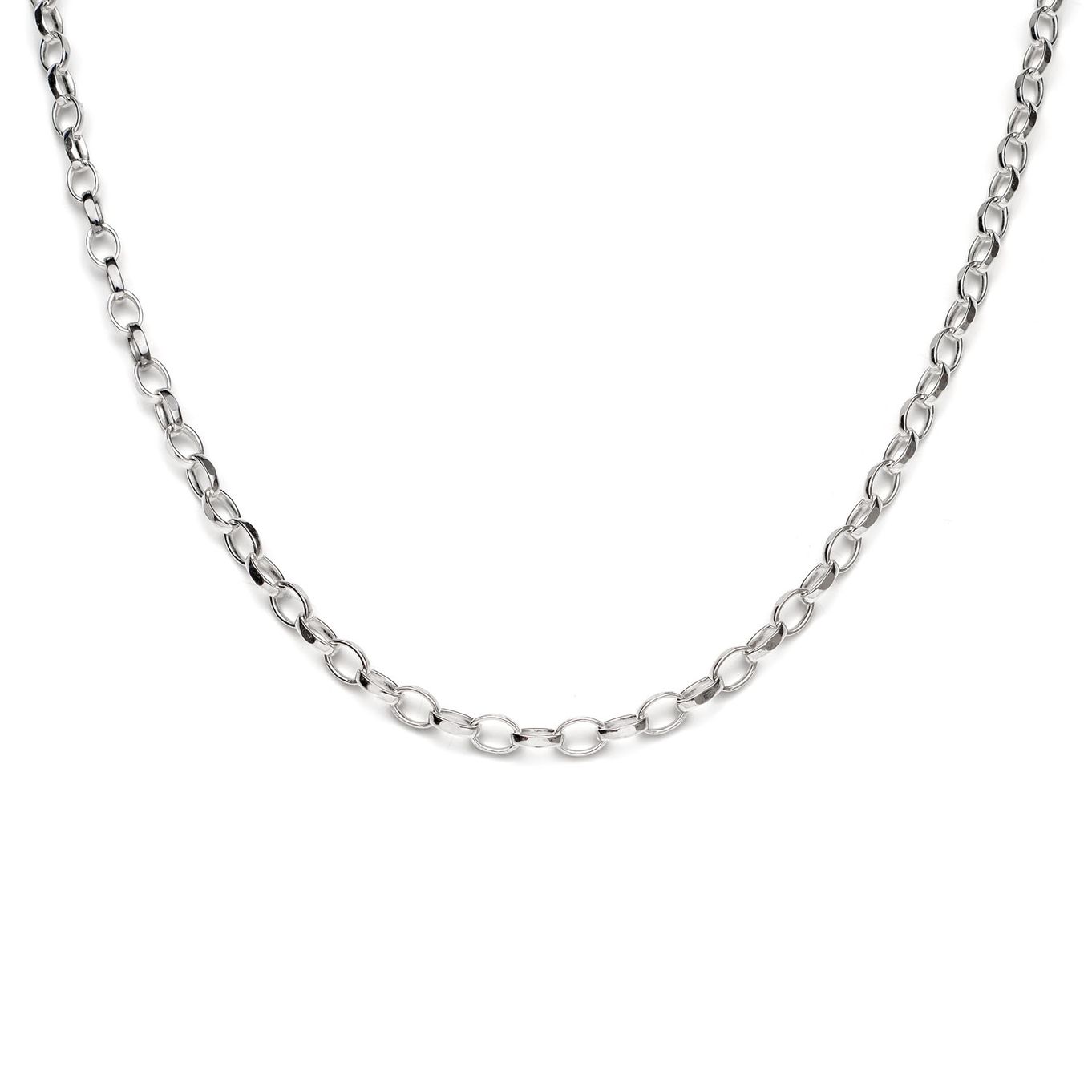 Read our helpful guide on the types of jewellery making chain so you can choose the right one for your particular design.