Top Neon Gemstones For Jewellery Making
Neon colours are trending!
We absolutely adore bright, bold and colourful gemstones that make your handmade jewellery designs really stand out from the rest.
Discover the perfect gemstones for adding that pop of colour, including juicy carnelian, turquoise blues to the sunshine yellows of citrine...
We also share with you some of our favourite jewellery designs using our neon coloured gems! You'll find easy beginner-friendly ideas in our jewellery making kits section, with online step by step instructions and a one-click shopping list. Or why not customise the kit with your favourite gems and charms instead?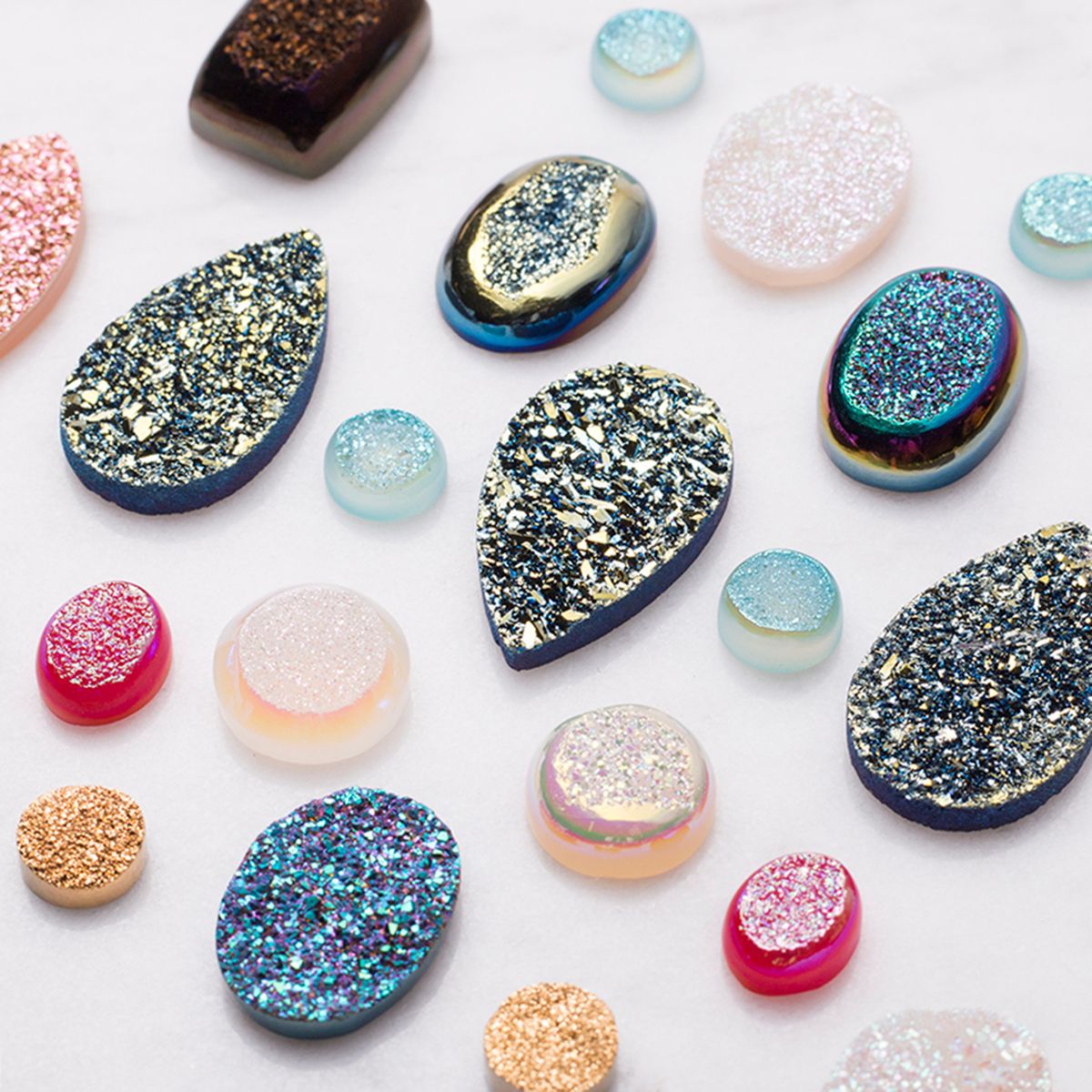 Our range of drusy cabochons are colour enhanced and coated with natural elements to create a durable coating. Choose from bright pink, vibrant turquoise to joyous gold.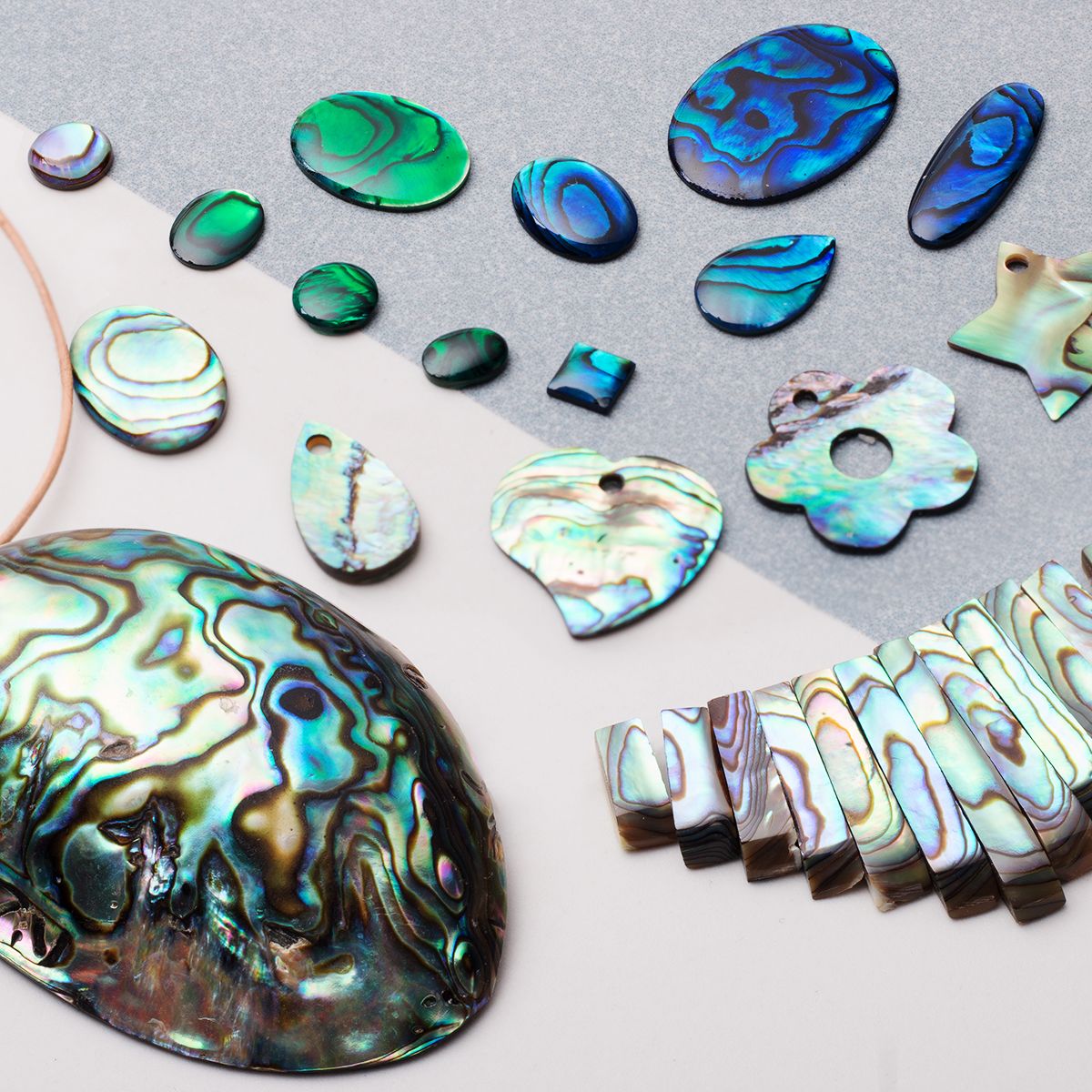 This gemstone is only found in New Zealand! Each one is unique and glows in iridescent colours and patterns. Browse our range of cabochons, beads and range of eye catching charms in lots of shapes to choose from.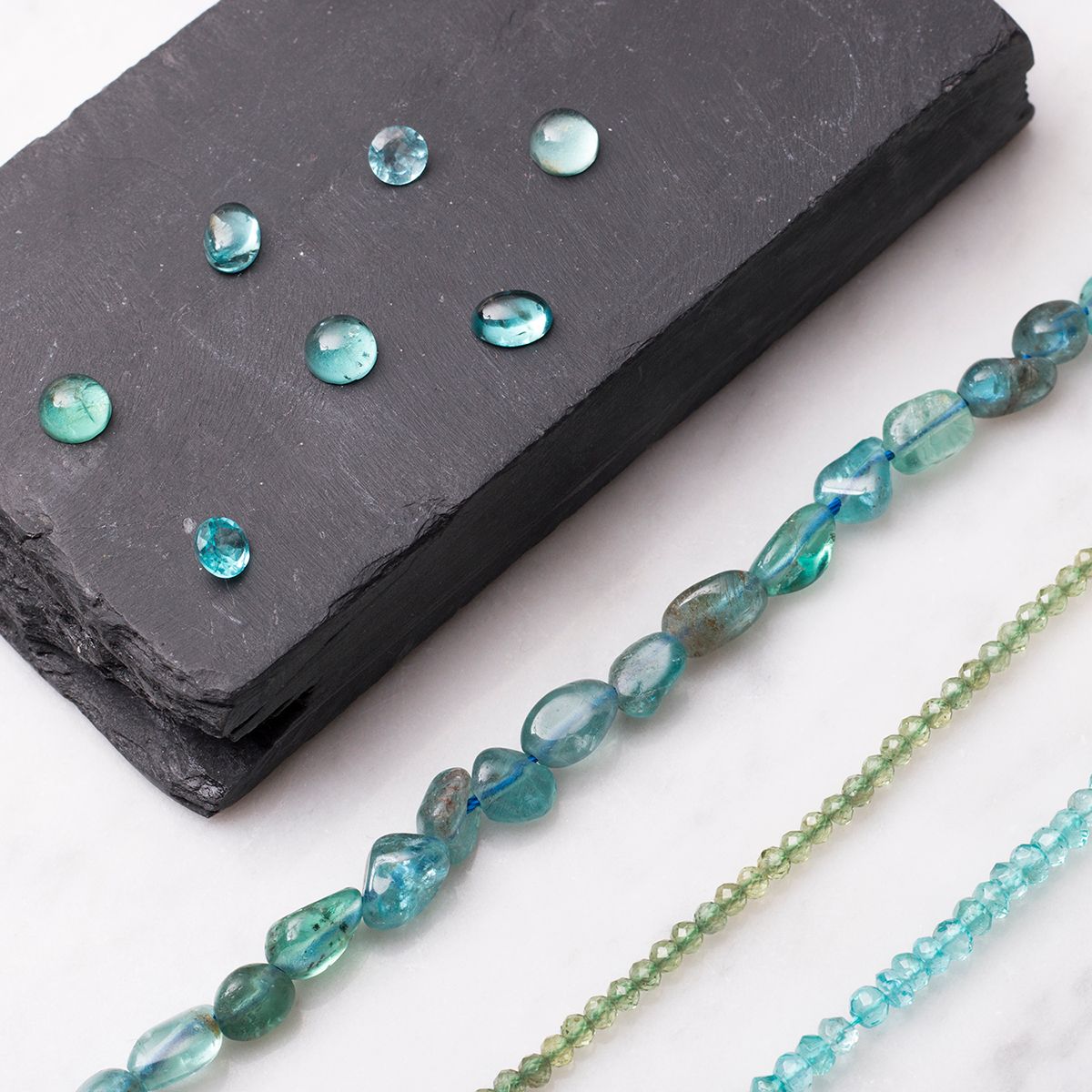 Apatite is such a bright and bold gemstone! Just look at these apatite cabochons glow. They have a stunning sea green/blue colour which would work perfectly with any coastal design.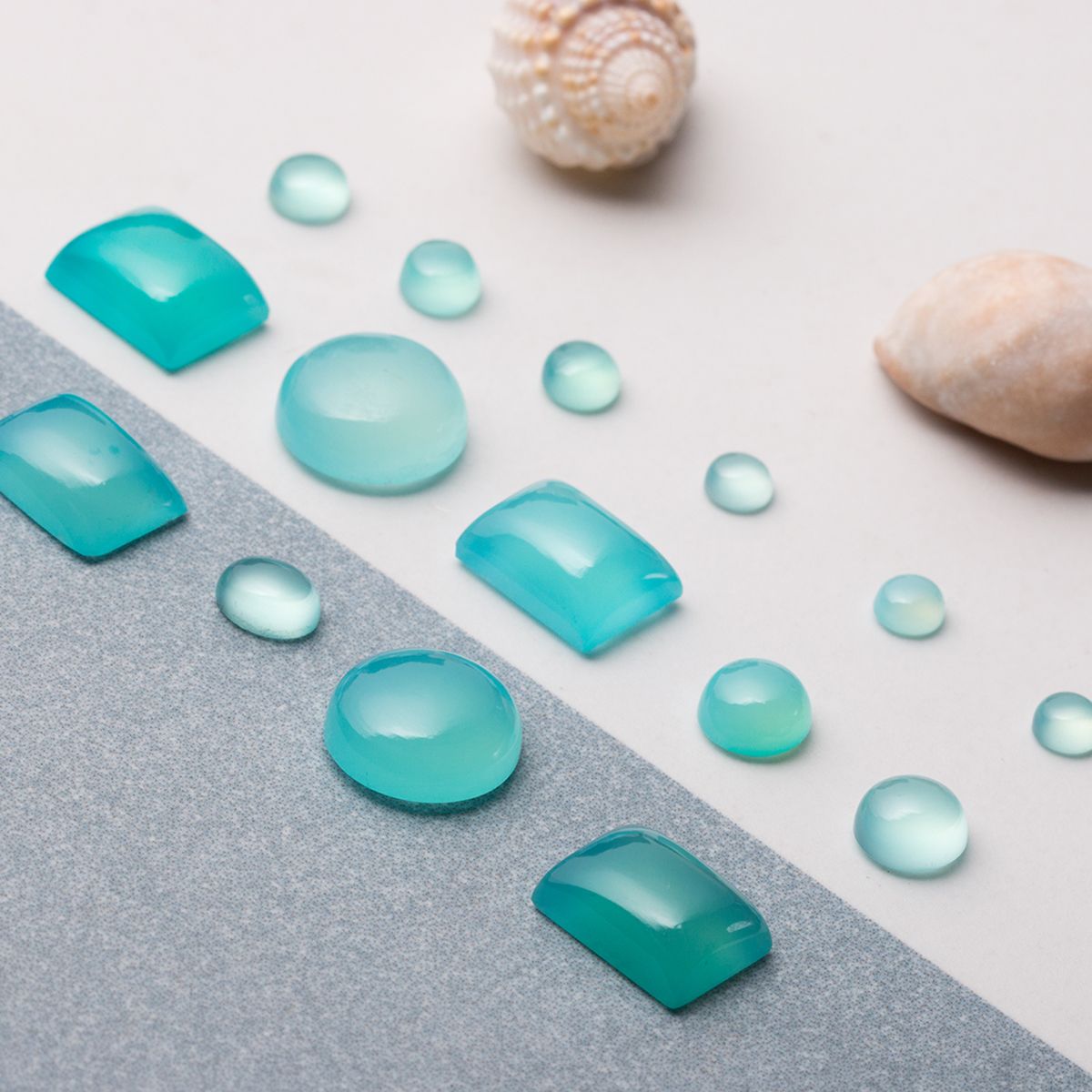 These turquoise chalcedony cabochons are customer favourites! The beauty of chalcedony is that it's available in a range of bright colours, explore our collection including fuchsia pink briolettes to aqua blue faceted round beads.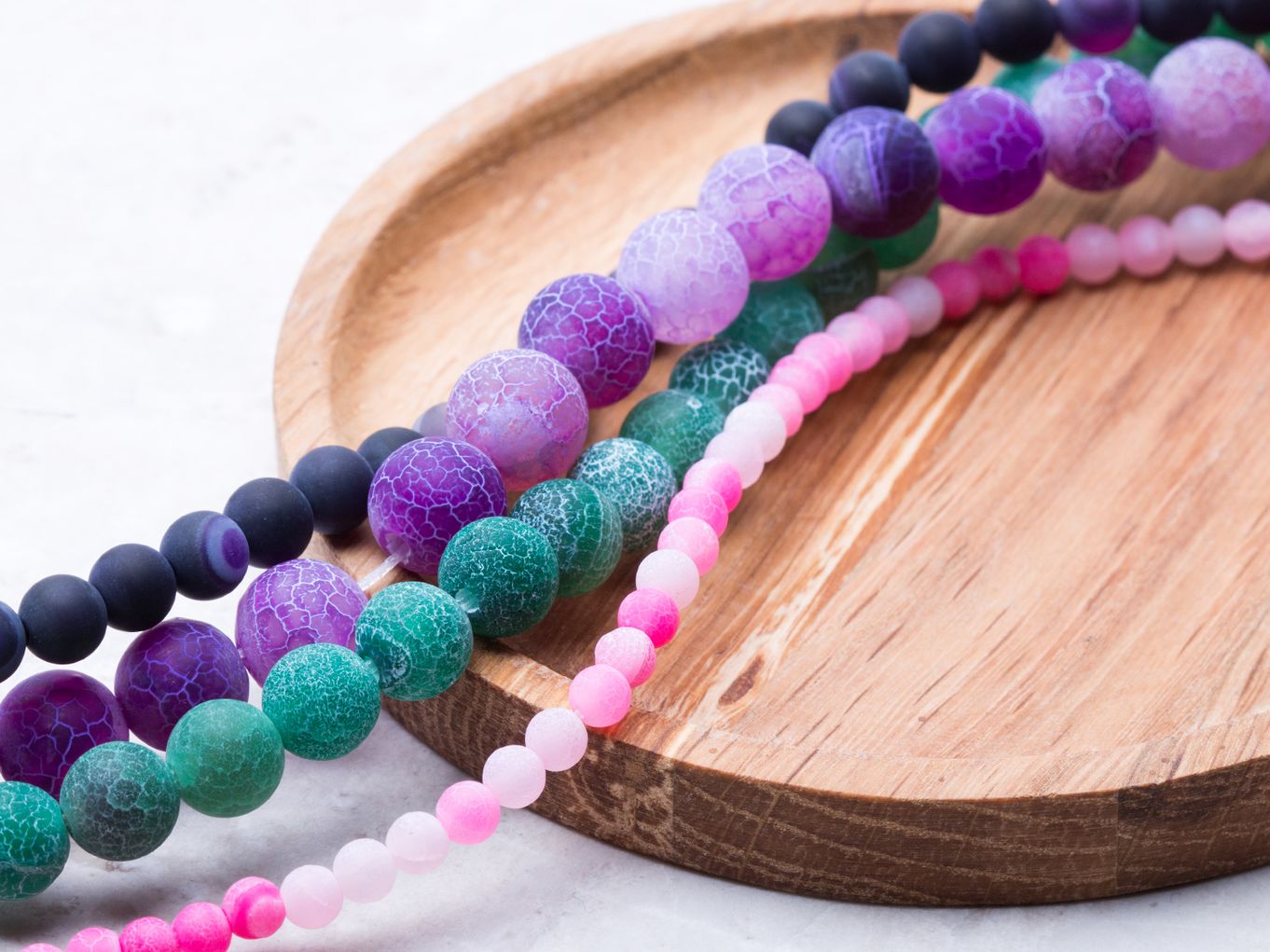 Agate comes in a range of beautiful colours. We had to share our range of dyed frosted crack agate beads, they have bright colours to add a pop of colour to your designs.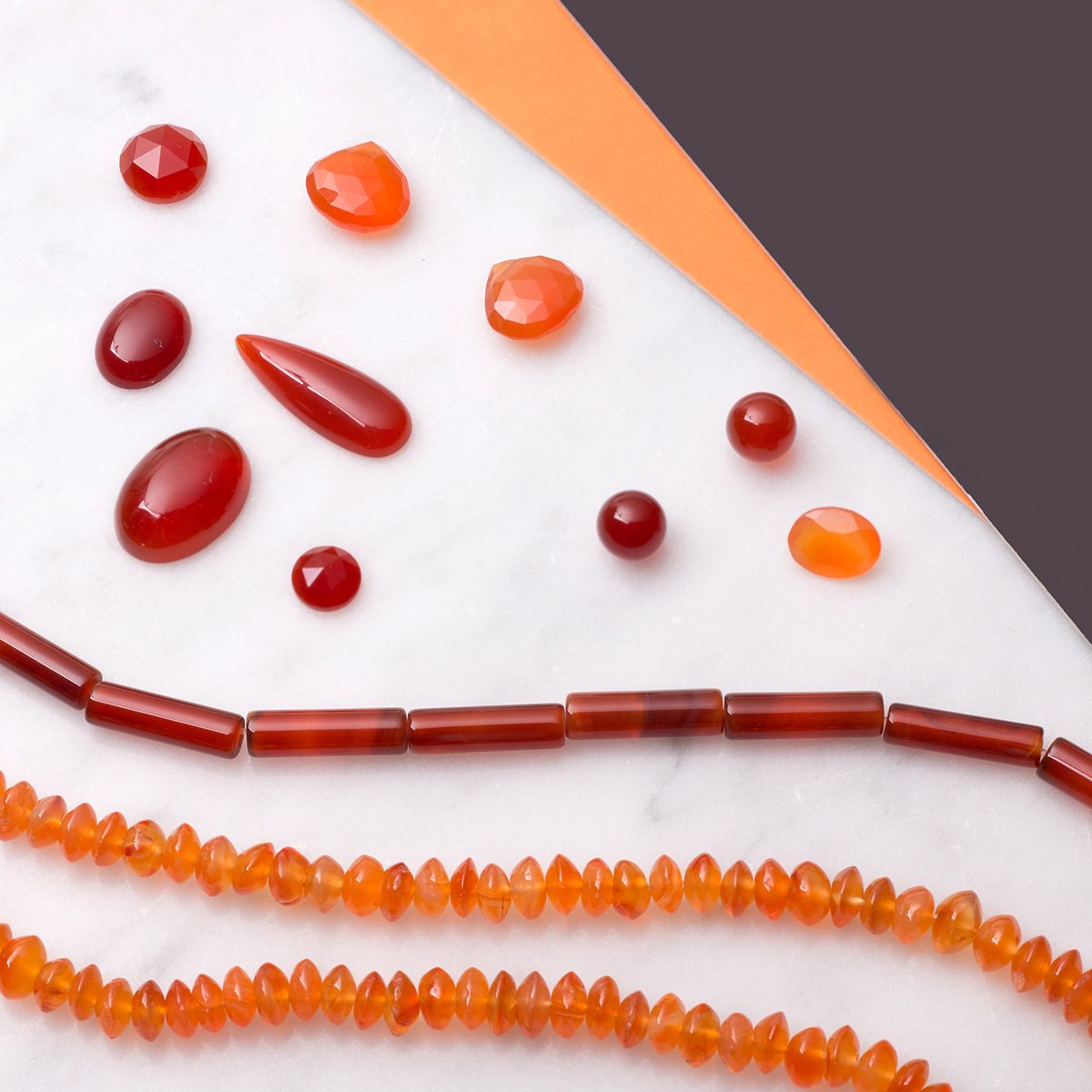 We love this juicy gemstone! Carnelian can range from deep brown to a vibrant orange - find cabochons, faceted stones and beads all online for your handmade jewellery designs.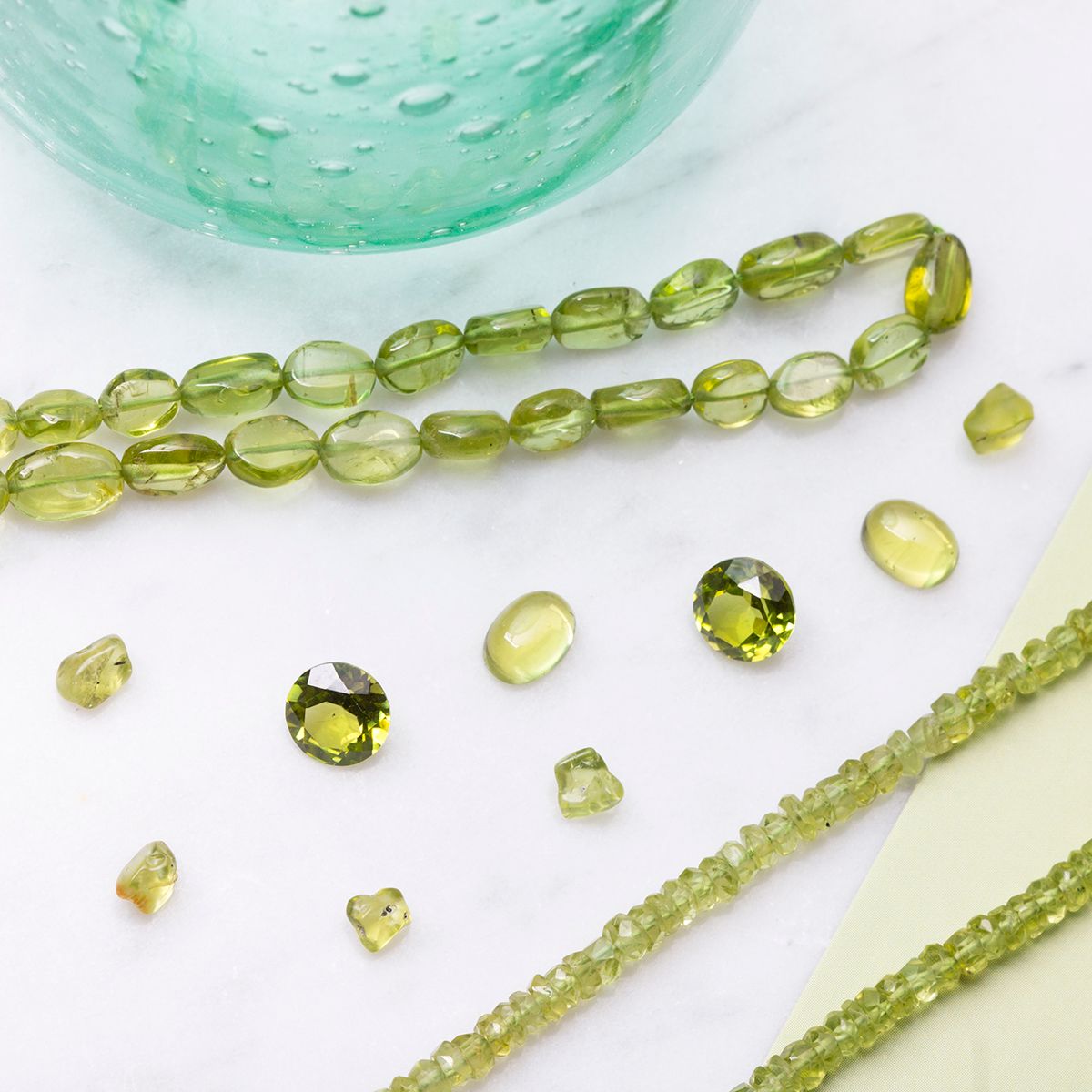 One of the few gems that only comes in one colour! This vibrant green gemstone is so unique and eye catching. These tiny peridot briolettes look lovely wire wrapped and hung onto earwires or as a minimal necklace design.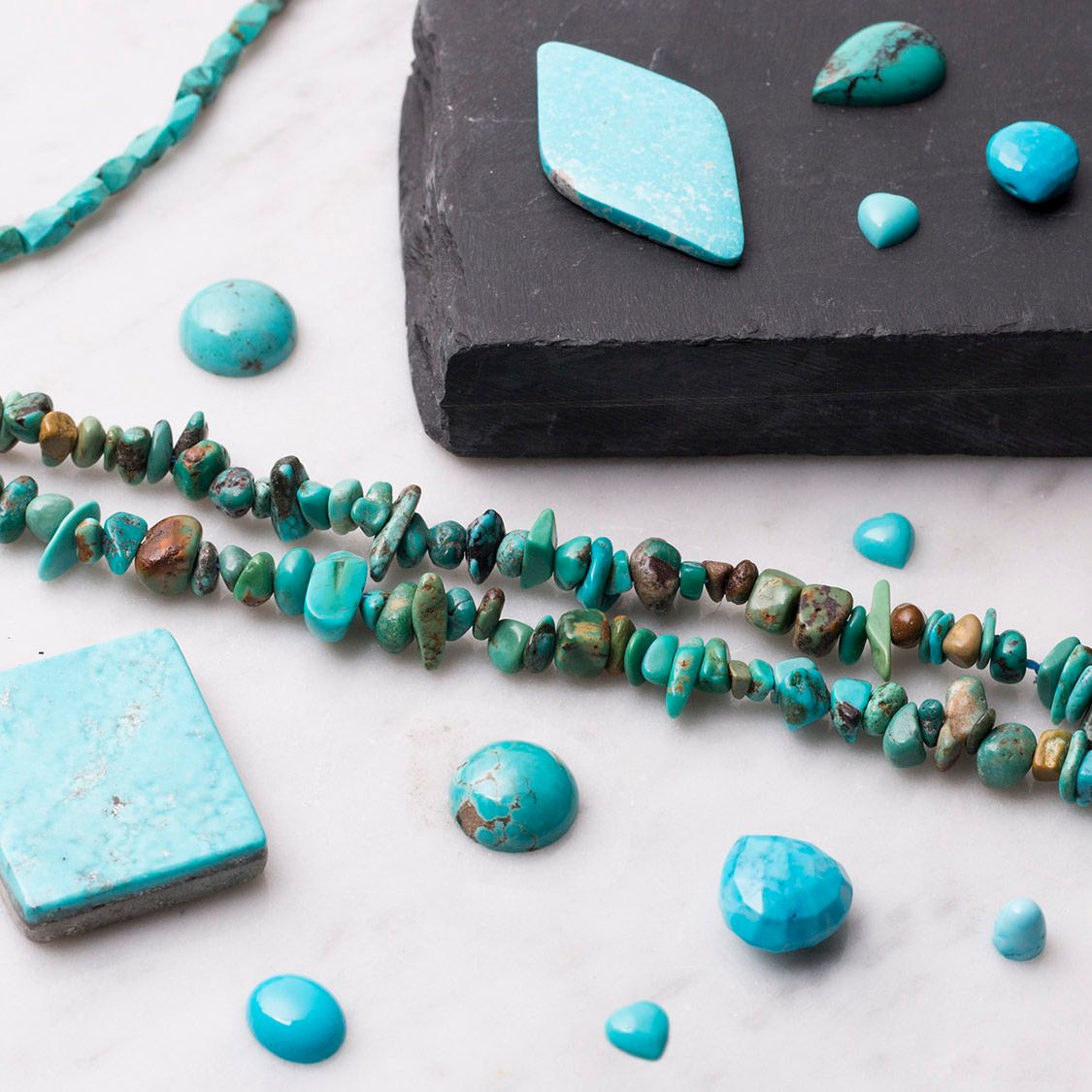 Turquoise is loved for its bright blue and vibrant colour! Perfect for summery and boho designs. You'll find cabochons, beads and crystals ready to be turned into handmade jewellery on our website.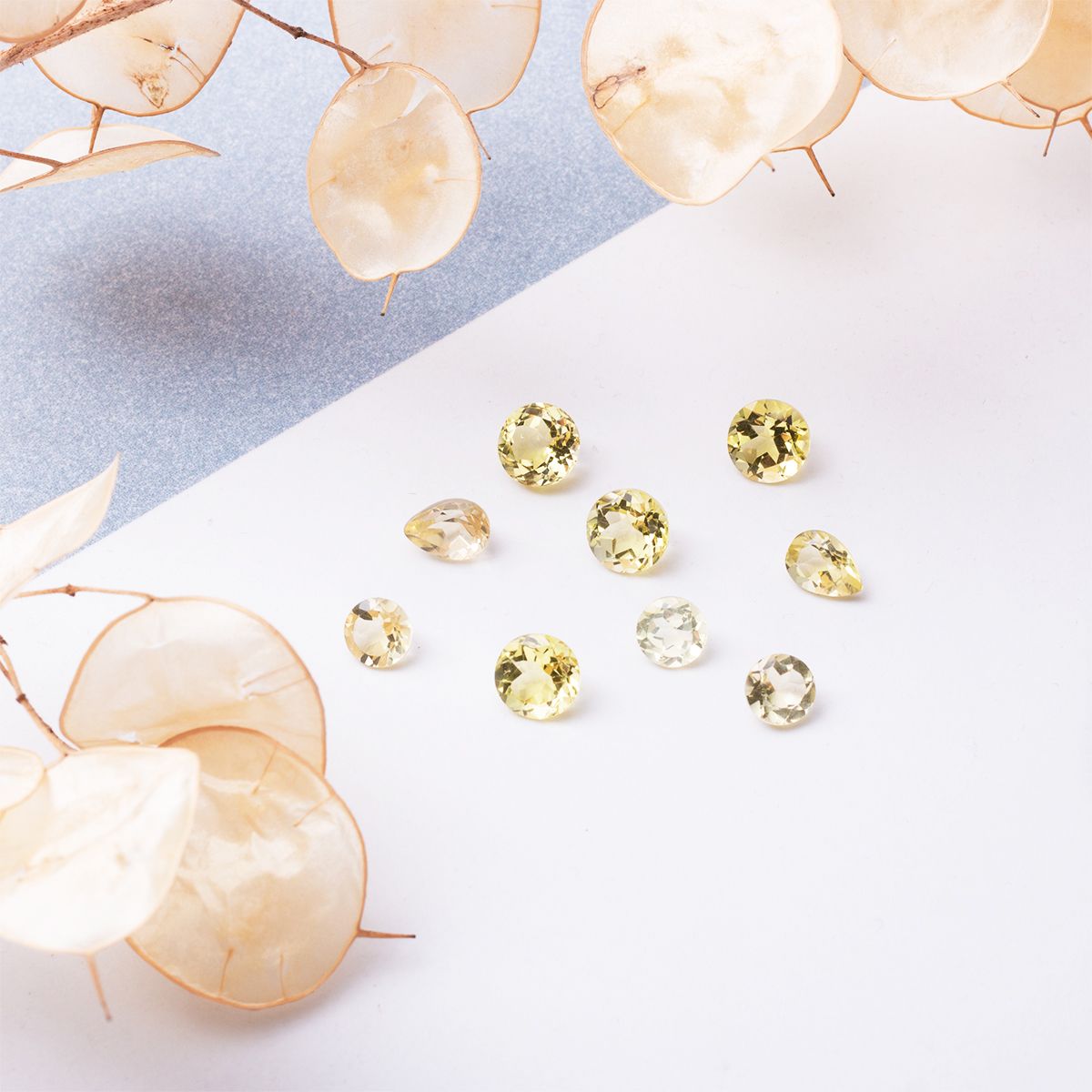 Add a splash of sunshine to your designs with summery citrine! This happy gem is available in a range of shapes and sizes as cabochons, faceted stones and beads.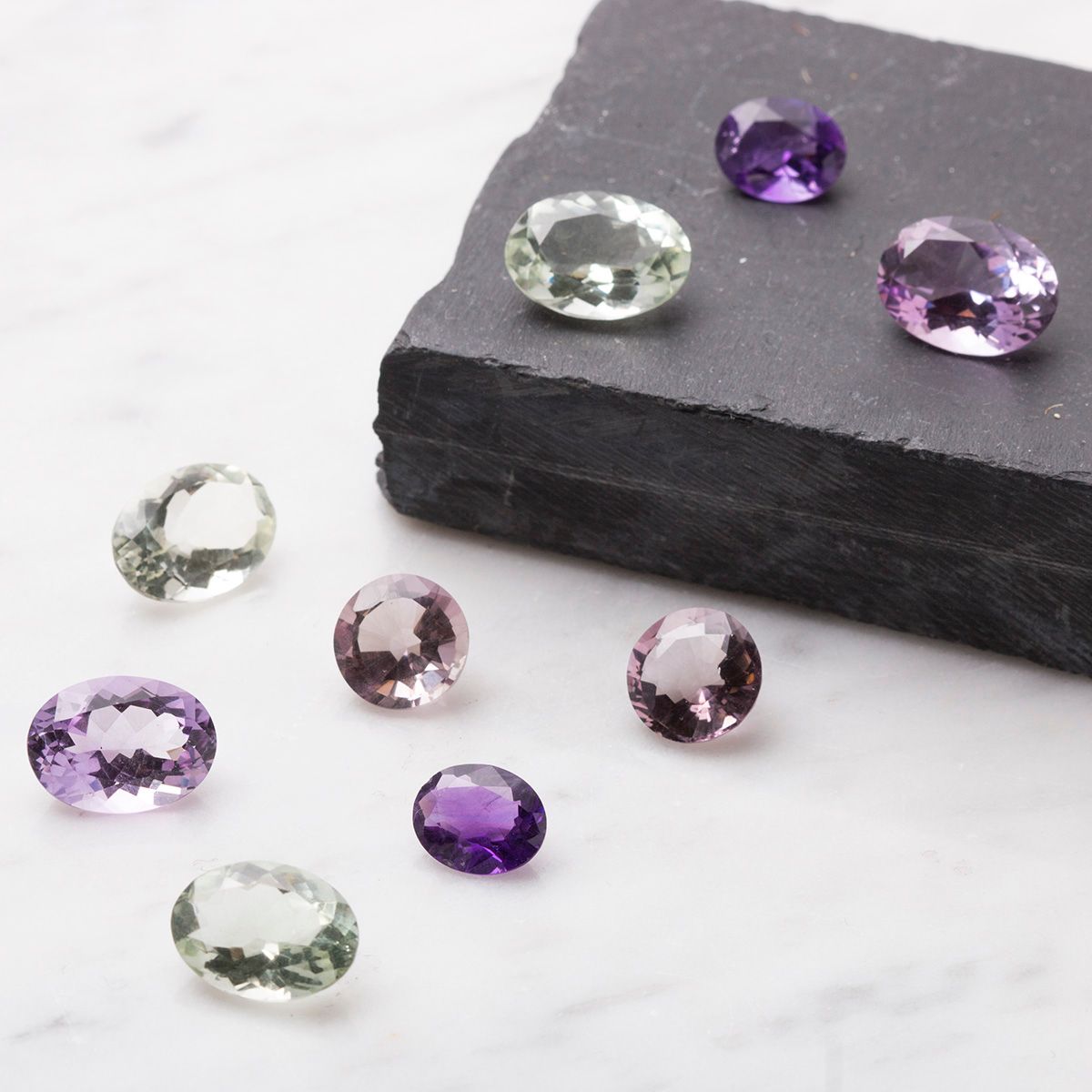 One of our most popular stones, loved for its intense purple colouring. There are many different colour varieties to choose from, head over to our amethyst category to be inspired.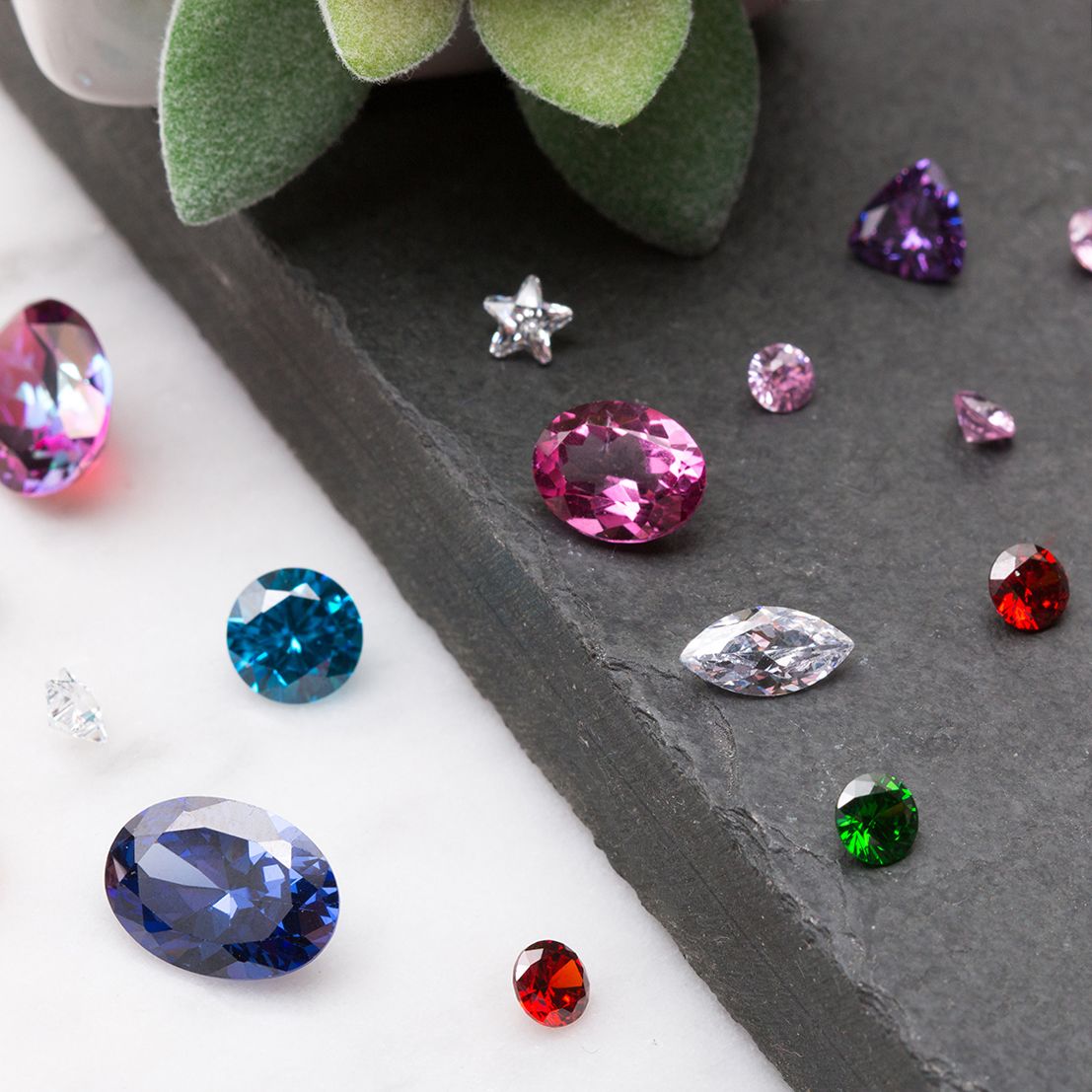 This is a man made stone and a popular choice for jewellery designs as it's a durable stone with brilliant clarity and sparkle. The beauty of cubic zirconia is that they come in a huge range of bright colours, they also make great alternatives to more pricy gems.
---
Discover Jewellery Designs Inspired By Neon Trends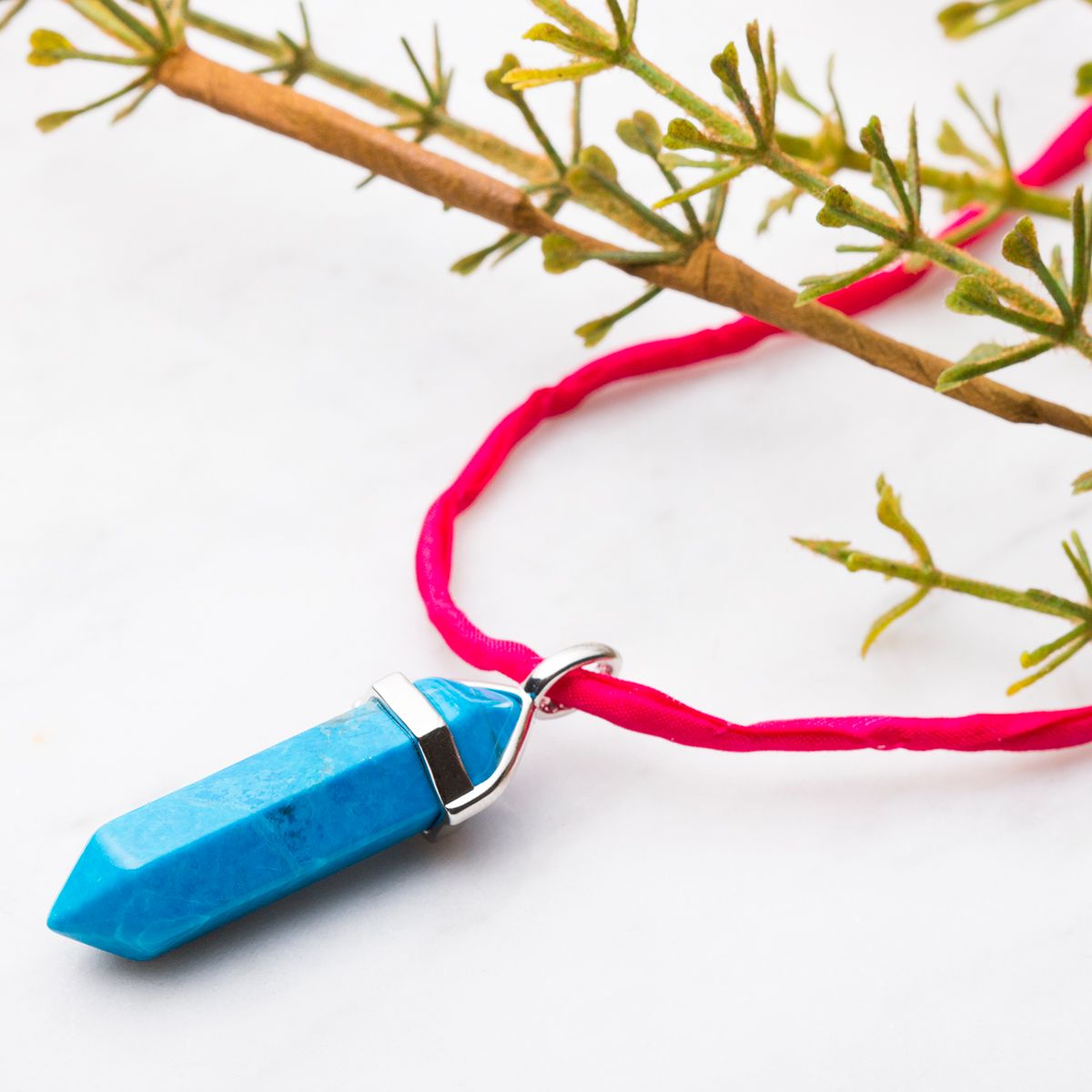 Pink & Turquoise Crystal Necklace
Add some colour to your outfit with this bright and bold turquoise crystal necklace, inspired by neon trends! This is such a simple project and can be customised with your favourite silk thread and crystal pendant.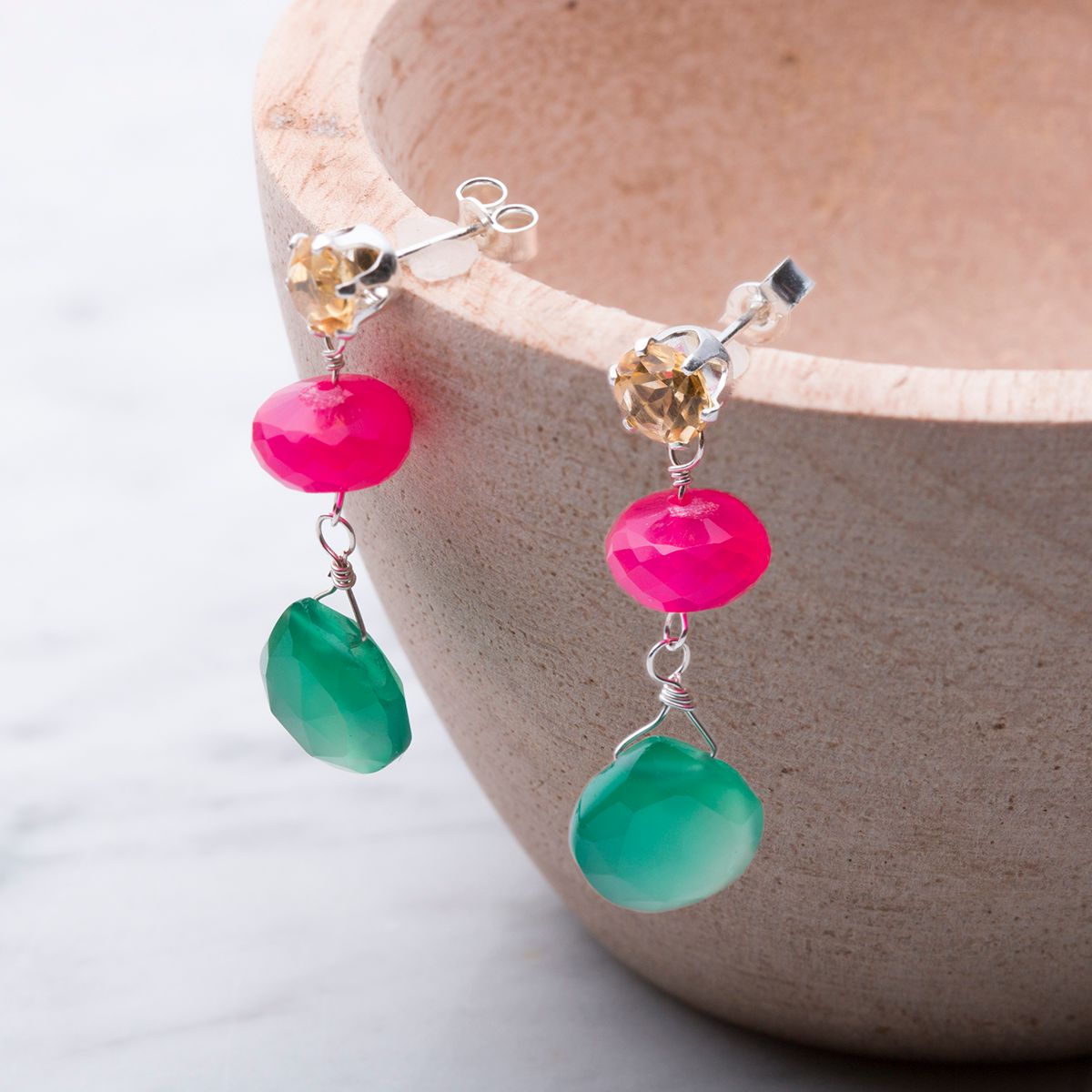 Neon Citrine, Chalcedony & Onyx Earrings
These bright and bold earrings are inspired by neon colours and we're so in love! This project uses basic wire-wrapping skills so is great for a beginner, combining faceted stones and beads.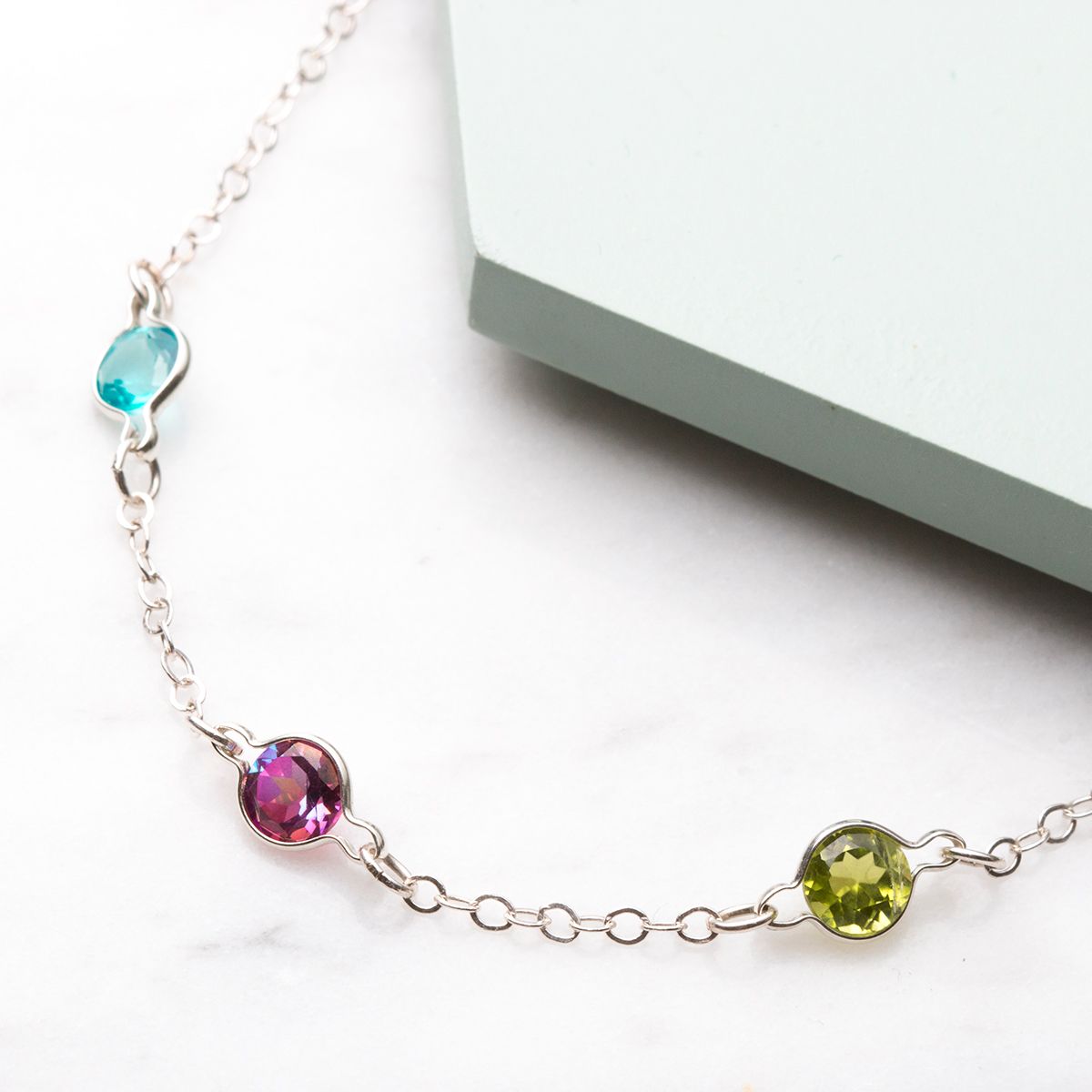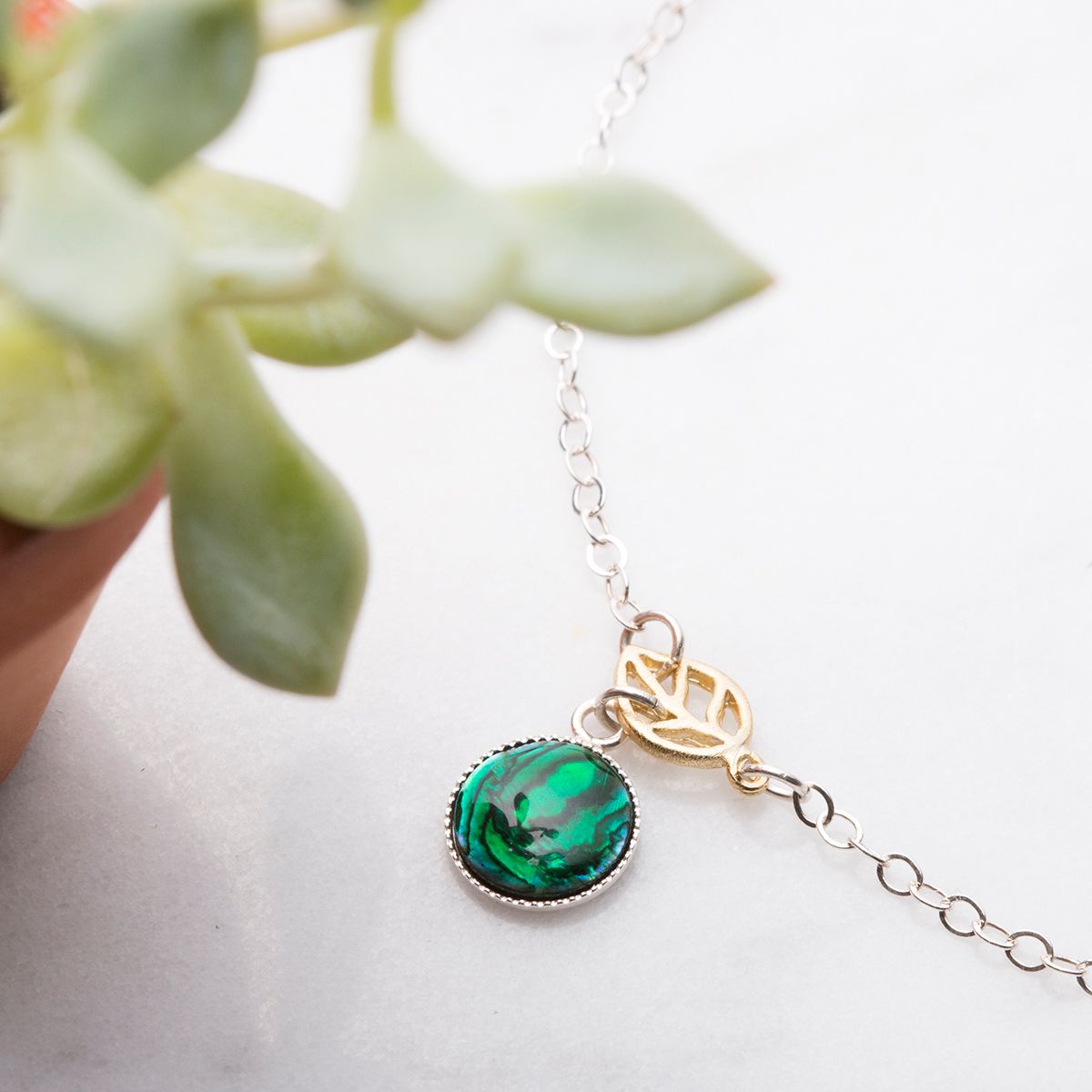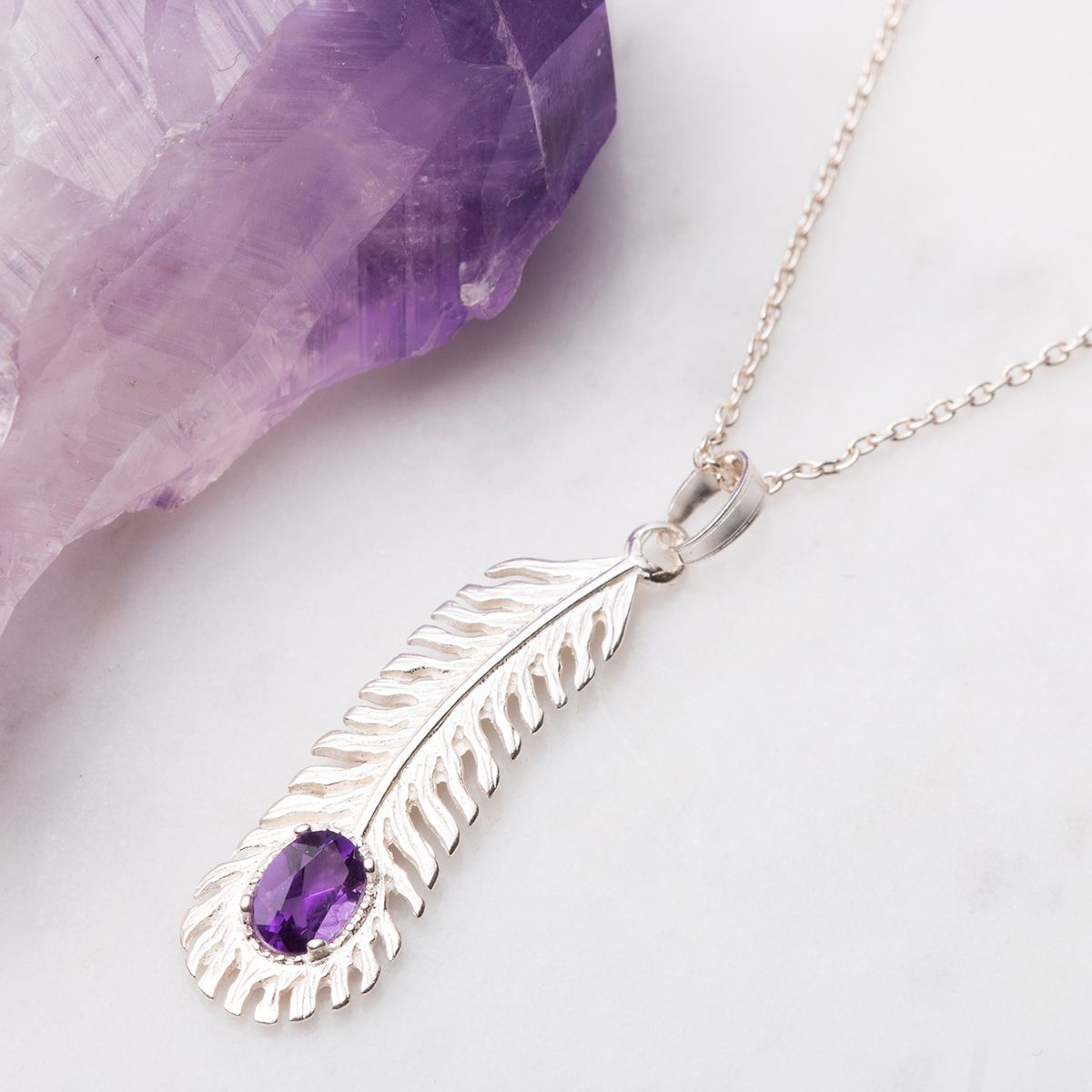 Amethyst & Feather Necklace
This projects is perfect for a jewellery making beginner! This pretty feather pendant can be used with your favourite 6x4mm faceted stone for a fun and beautiful design.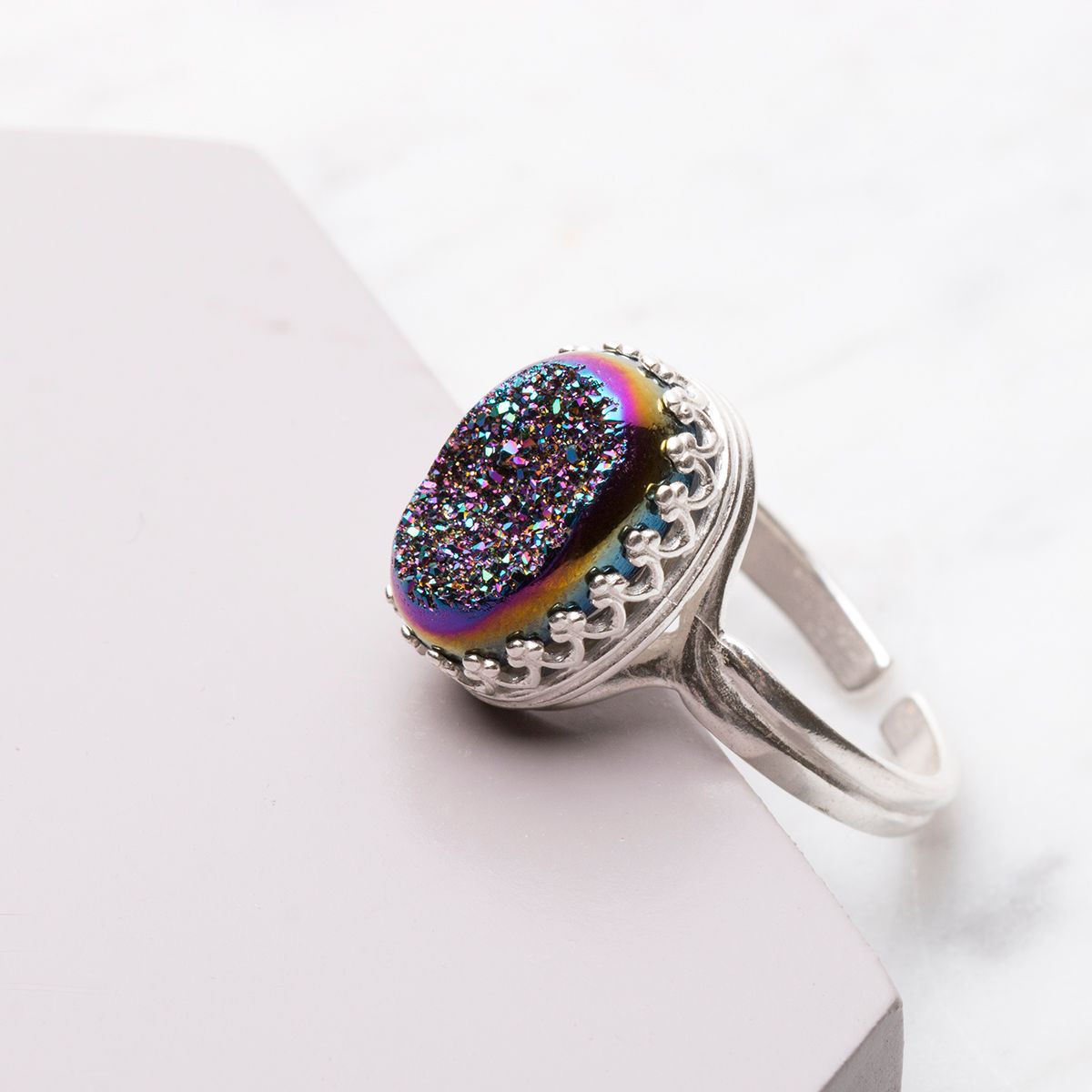 Rainbow Titanium Drusy Ring
This ring design is so easy and would make the perfect gift for someone special! This is great for beginners or if you're after a simple make for a quick yet beautiful design made in minutes. Explore our wide range of ring settings and gemstones online now.